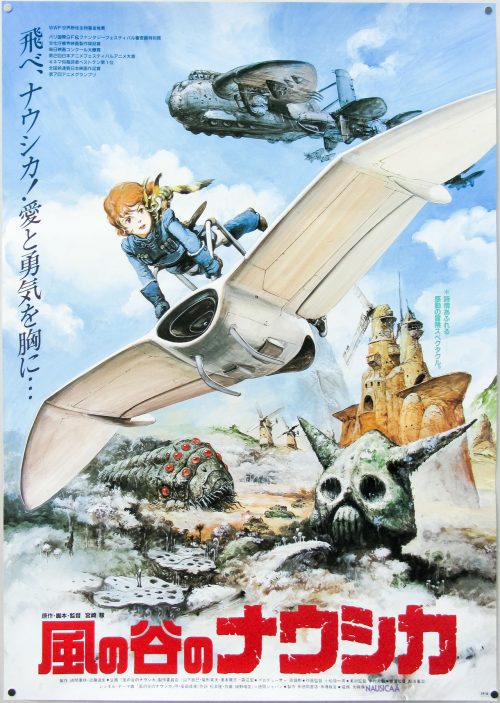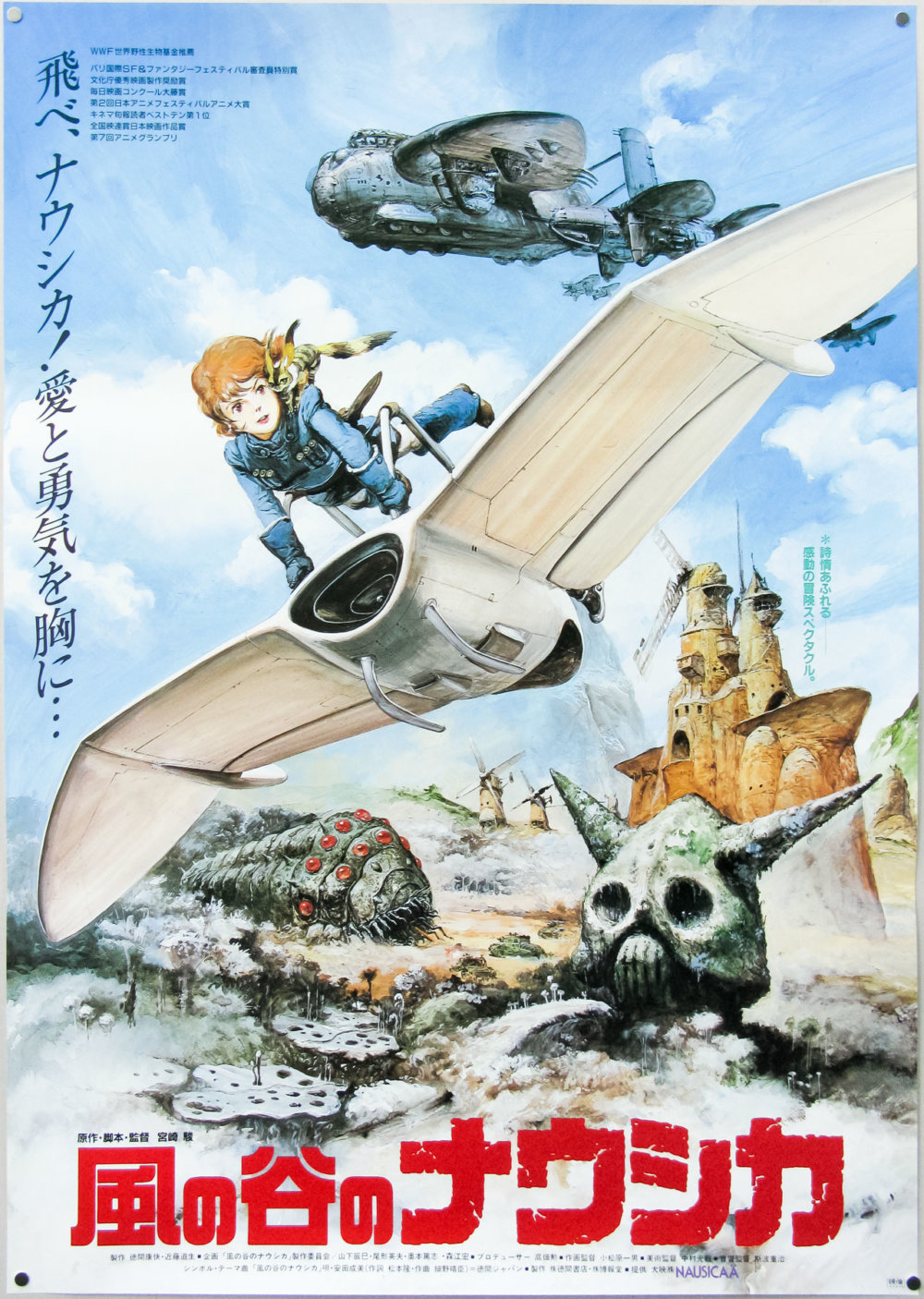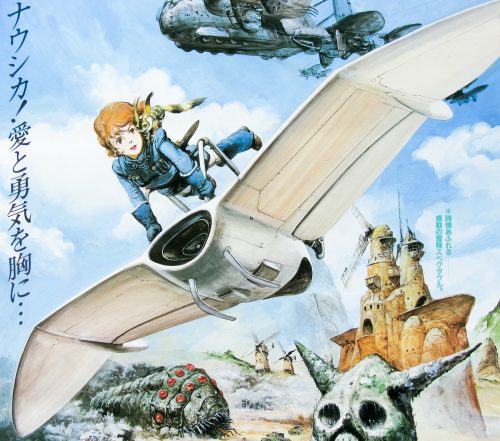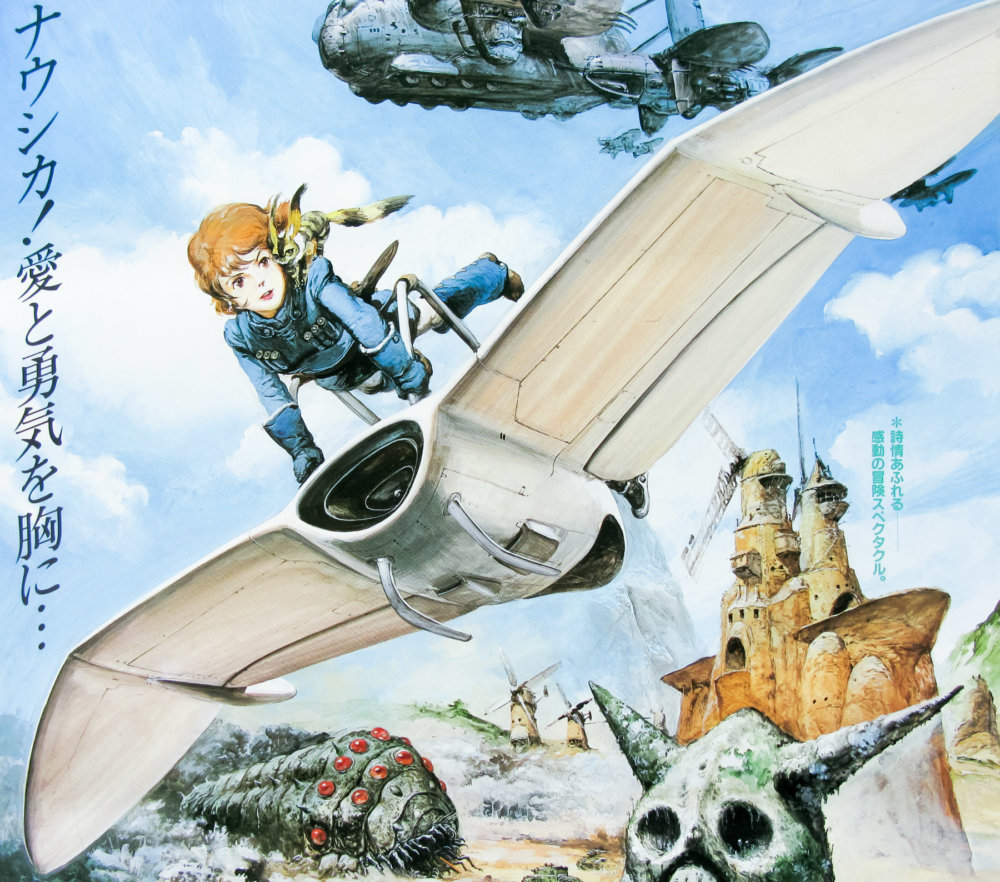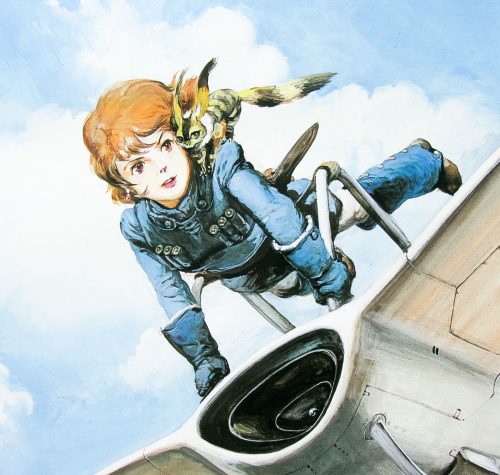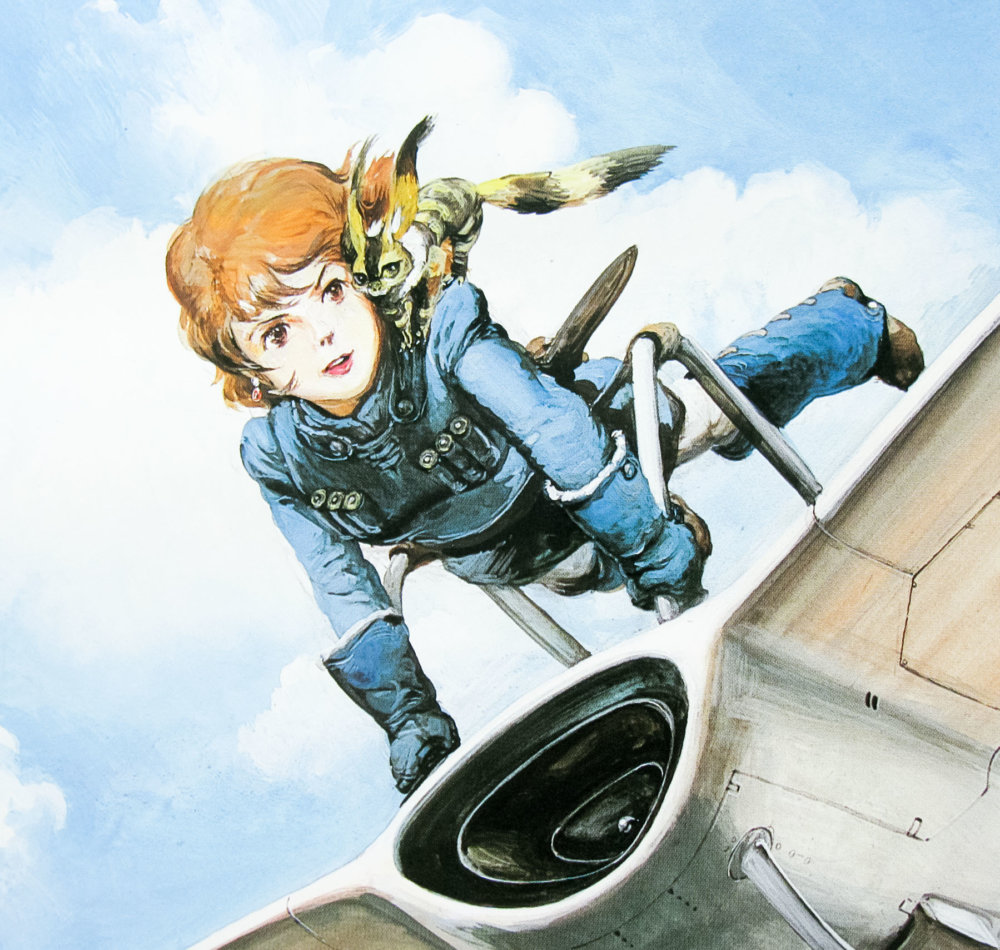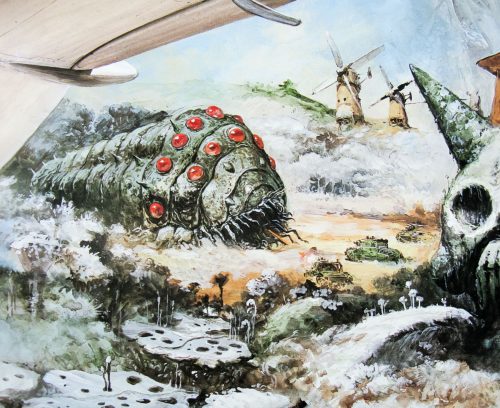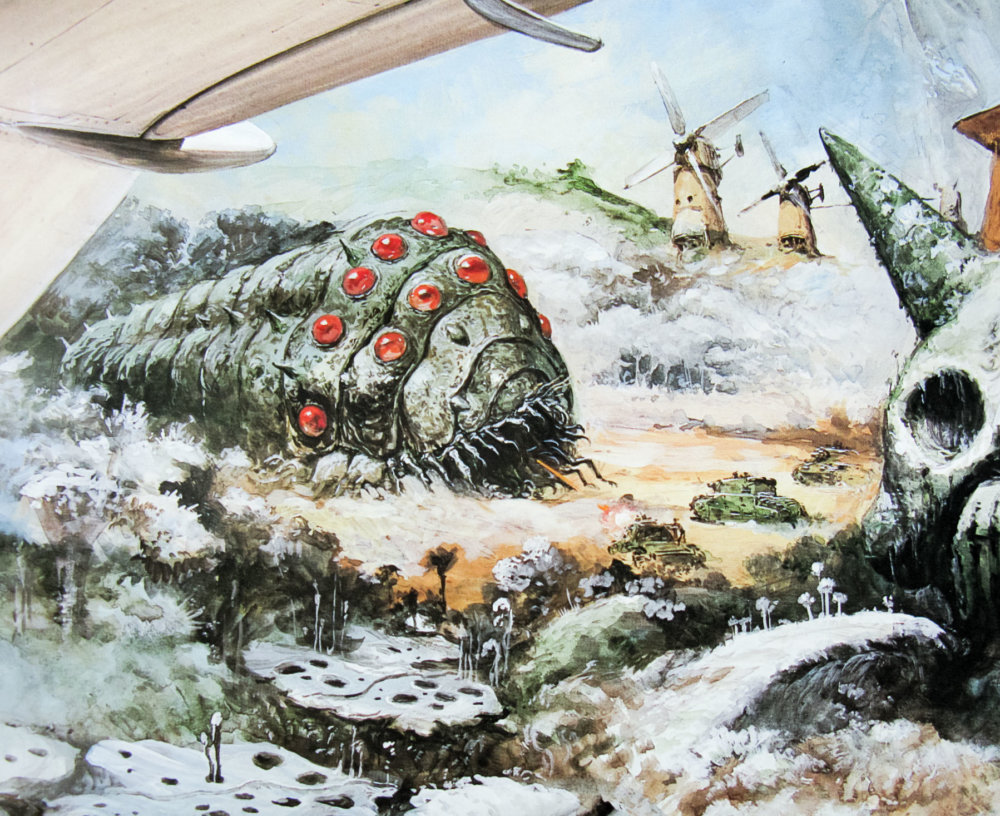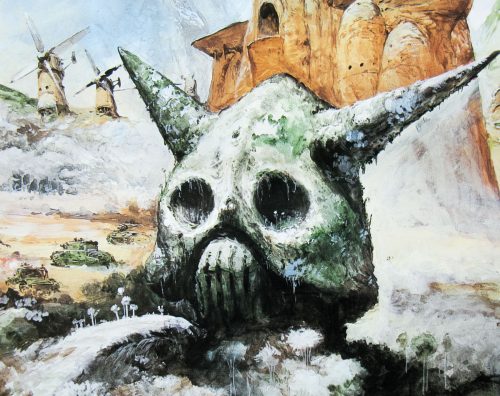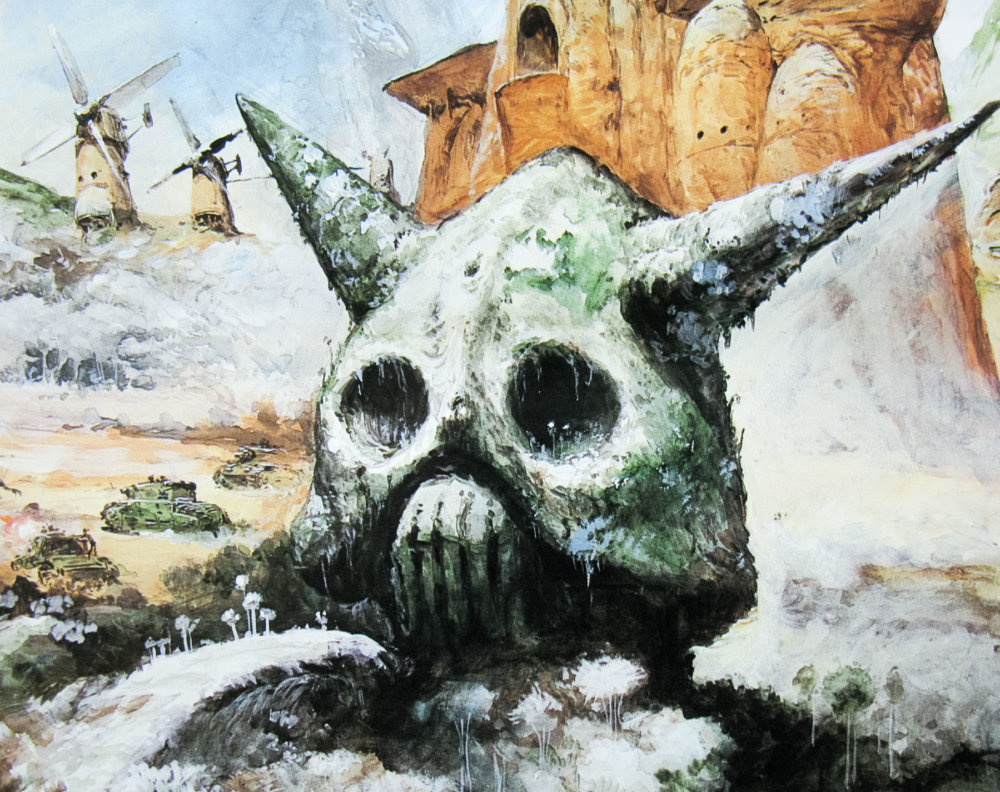 Title
AKA

Kaze no tani no Naushika (Japan - original title) | Nausicaa of the Valley of the Wind (English - full title) | Warriors of the Wind (USA - edited version)
Year of Film
Director
Starring
Origin of Film
Type of Poster
Style of Poster

Flying style
Origin of Poster
Year of Poster
Designer
Artist
Size (inches)

20 6/16" x 28 13/16"
SS or DS

SS
Tagline

--
Superb artwork for what is considered to be the first film from Studio Ghibli, the legendary animation studio founded by Hayao Miyazaki shortly after this film was released. It was released in the US retitled as 'Warriors of the Wind' and was severely edited with many of the film's themes and characters diluted.
Miyazaki has publicly stated how much he hates this version and the story goes that when Princess Mononoke was bought by Miramax Films for US distribution someone at Studio Ghibli sent a Katana sword with the simple message: 'No cuts'. See the Wikipedia page for more details and a picture of the bizarre US poster.
The illustration is extremely detailed and I'd love to know who was responsible for it so please get in touch if you have any details.
Nausicaä was the first Studio Ghibli back-catalogue title to be released on blu-ray last year.
Here's the trailer for the film.