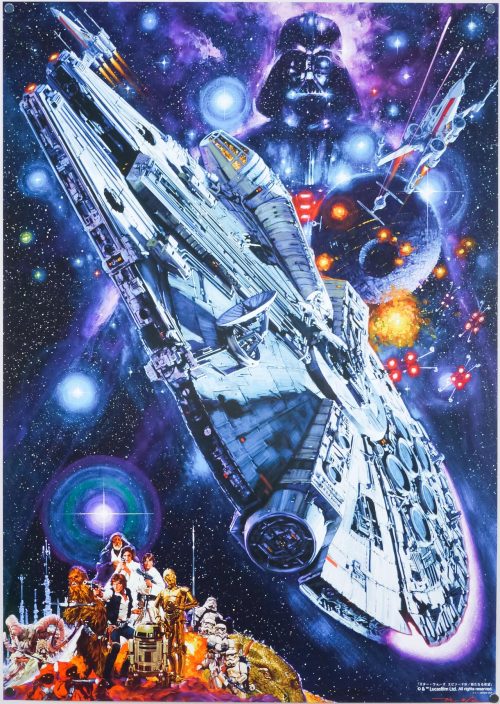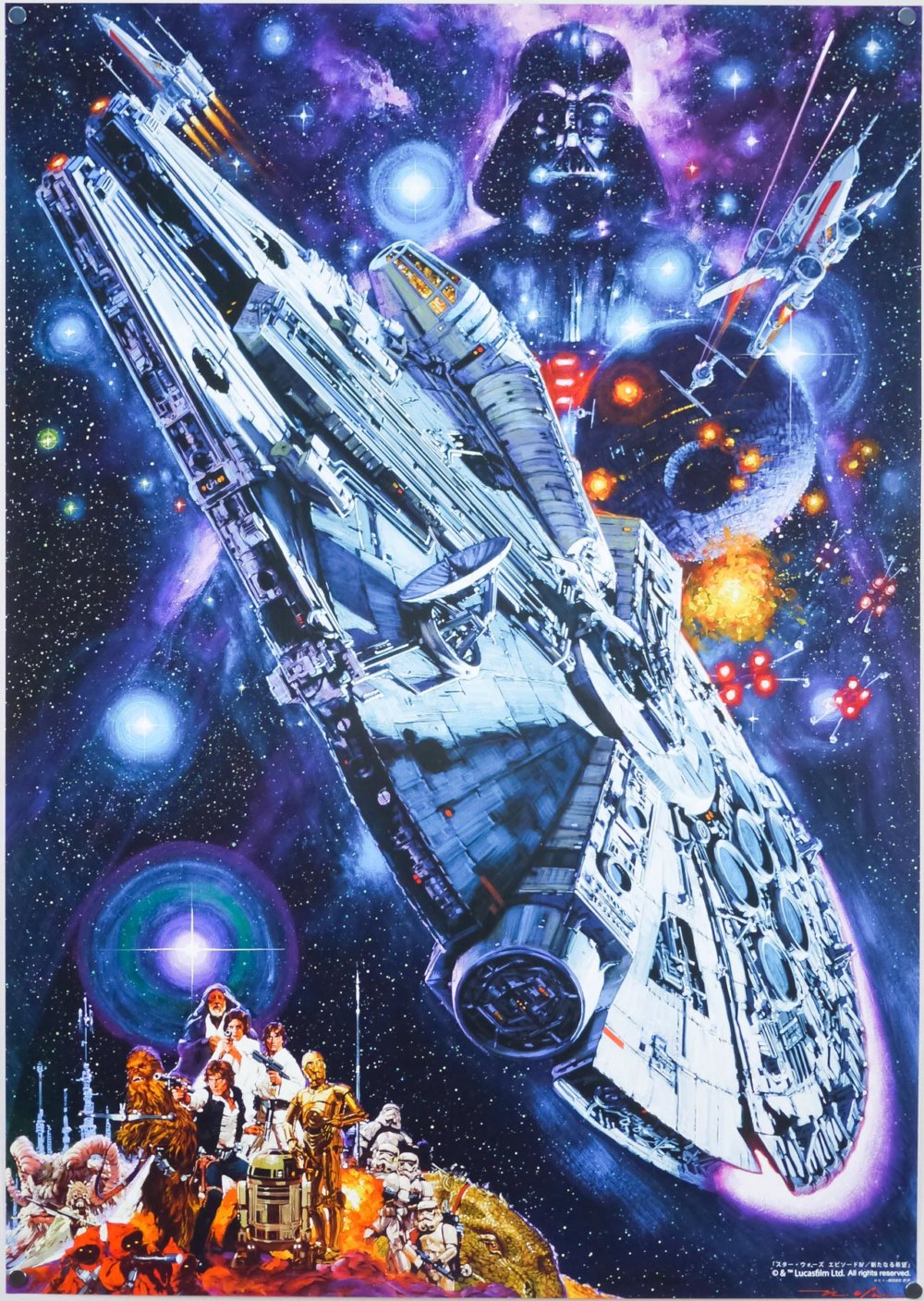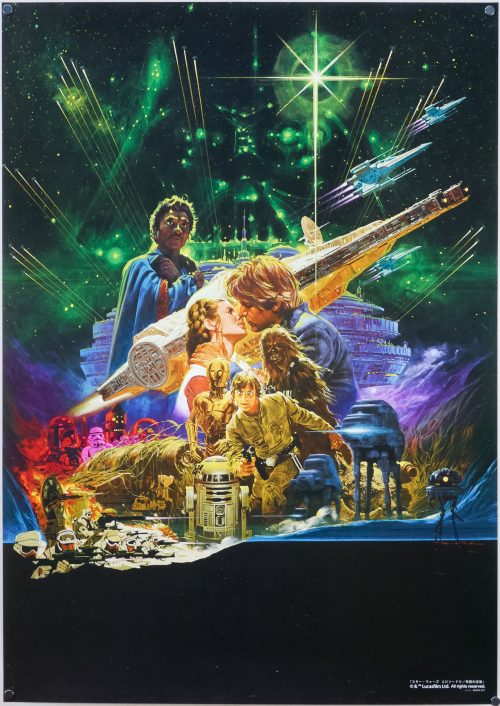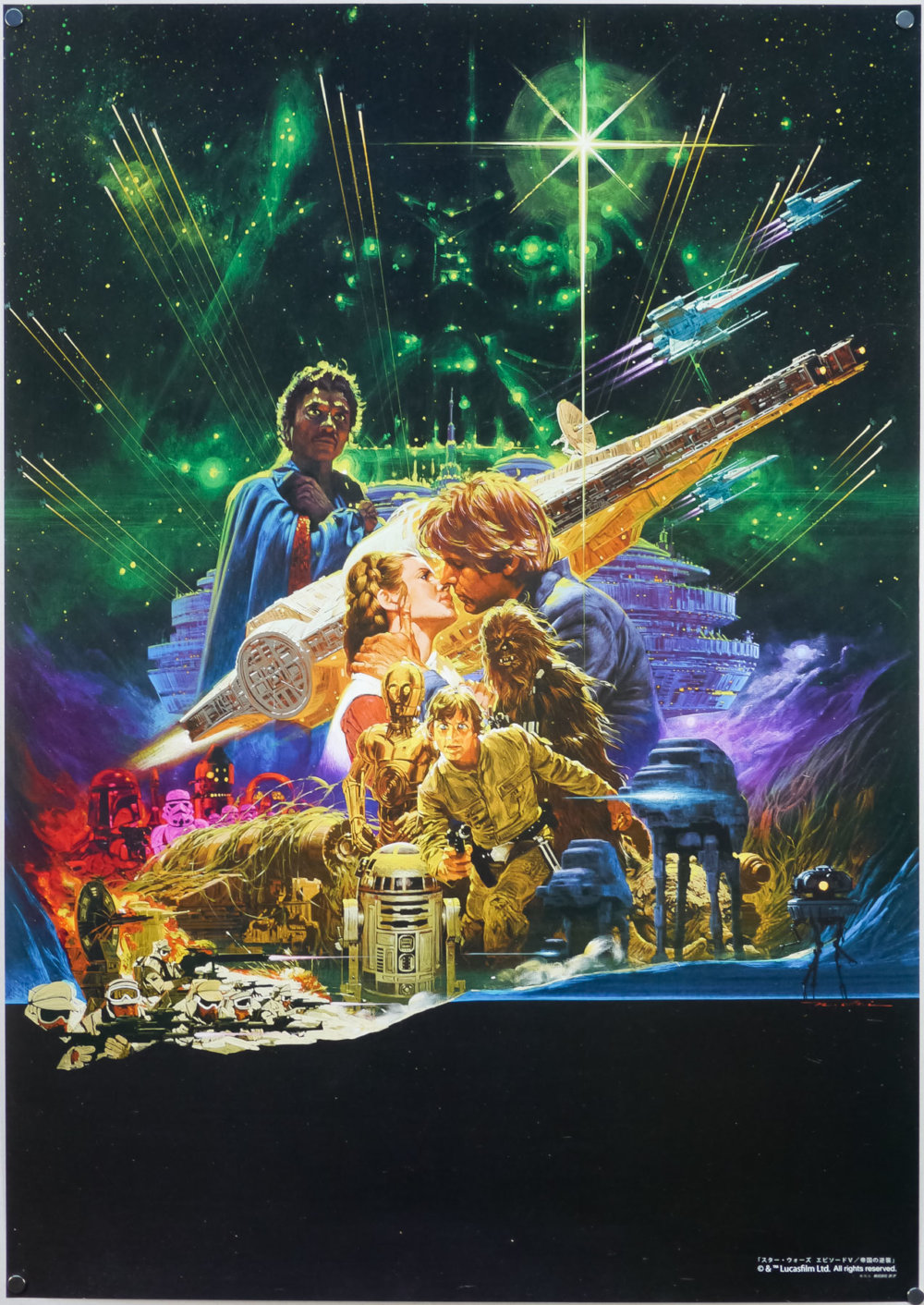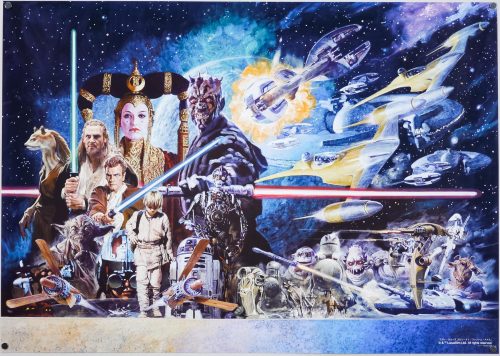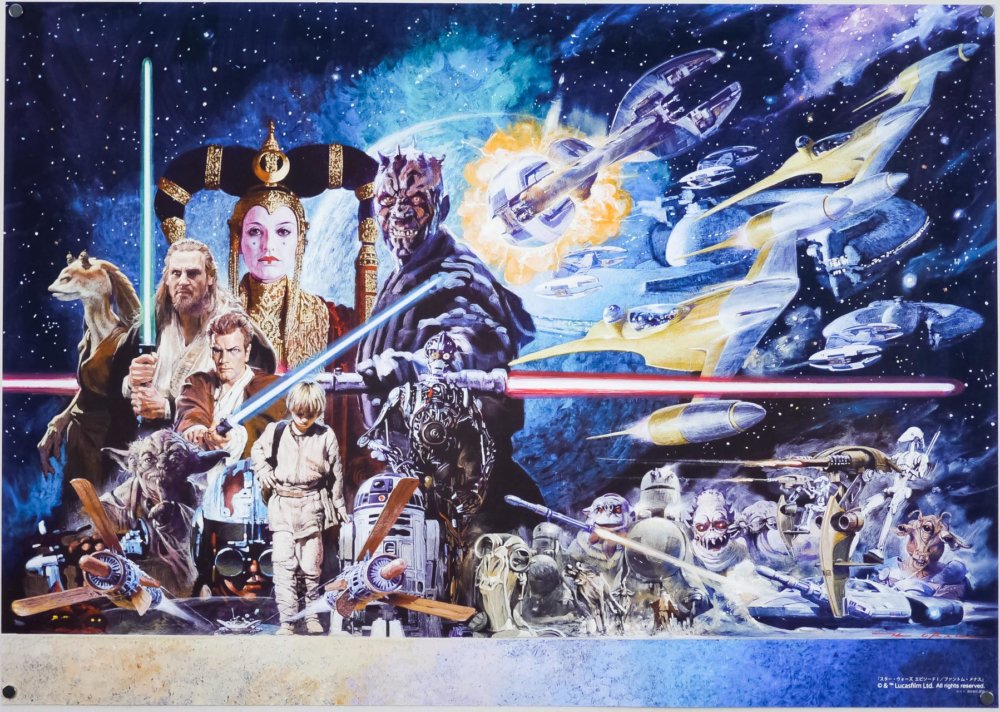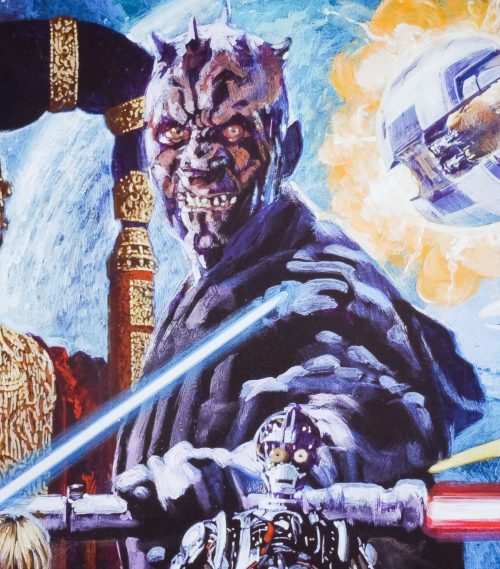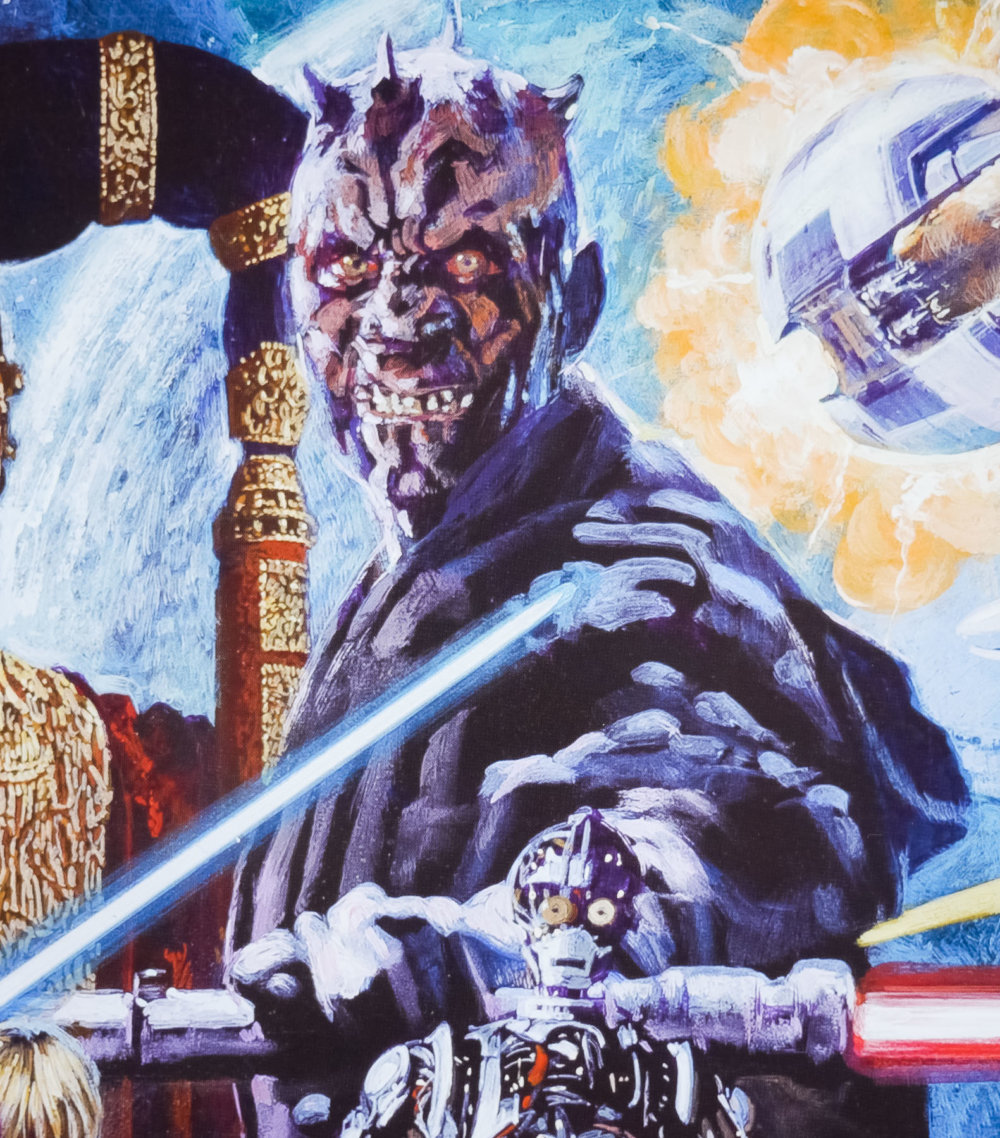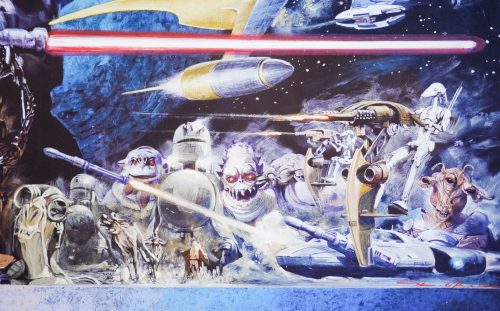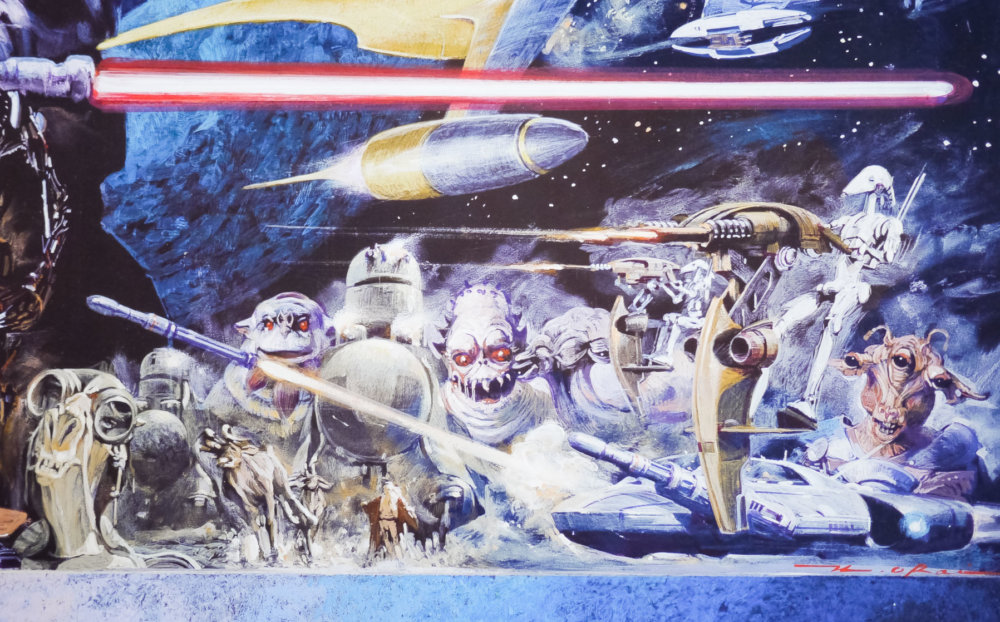 AKA

--
Year of Film
Director
Starring
Origin of Film
Type of Poster
Style of Poster

--
Origin of Poster
Year of Poster
Designer
Artist
Size (inches)

16 10/16" x 23 6/16"
SS or DS

SS
Tagline

--
These three small Star Wars artwork posters were sold together at the exhibition held in February and March 2014 to celebrate the work of the brilliant Japanese illustrator Noriyoshi Ohrai. The artwork of the Millennium Falcon was used on a B2 poster that was printed for the 1982 re-release of the original Star Wars in its dubbed Japanese soundtrack form.
The green artwork was done by Ohrai for the international posters for the release of The Empire Strikes Back and was specially commissioned by George Lucas. It was used for the film's release in several countries including Argentia, Australia and Japan. Of note is that the artwork that was on display at the exhibition and is reproduced here differs in several ways from the final printed poster. Amongst the differences are a different face for Luke Skywalker, Vader's helmet being larger and more refined on the final poster and a stormtrooper that only features on this version.
The final poster is a montage of characters and vehicles from Episode I: The Phantom Menace (1999) and I believe this was created for a magazine cover. It was certainly never used as the theatrical release poster of the film in Japan or any other country.
I wrote a report of my visit to the exhibition and that can be viewed here.