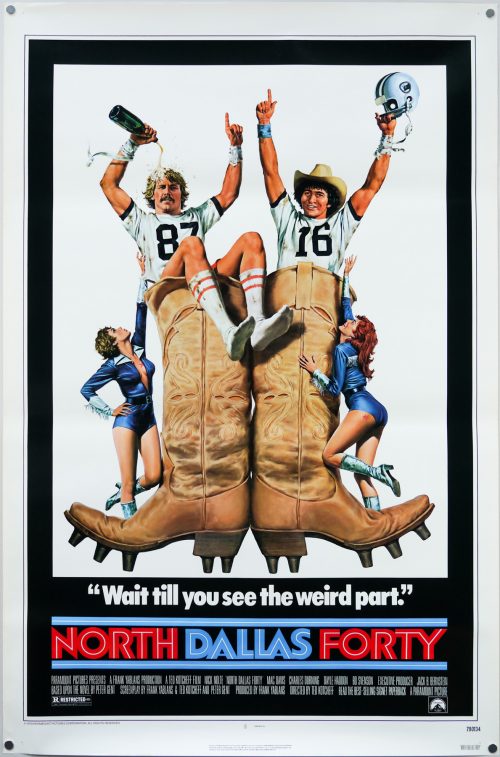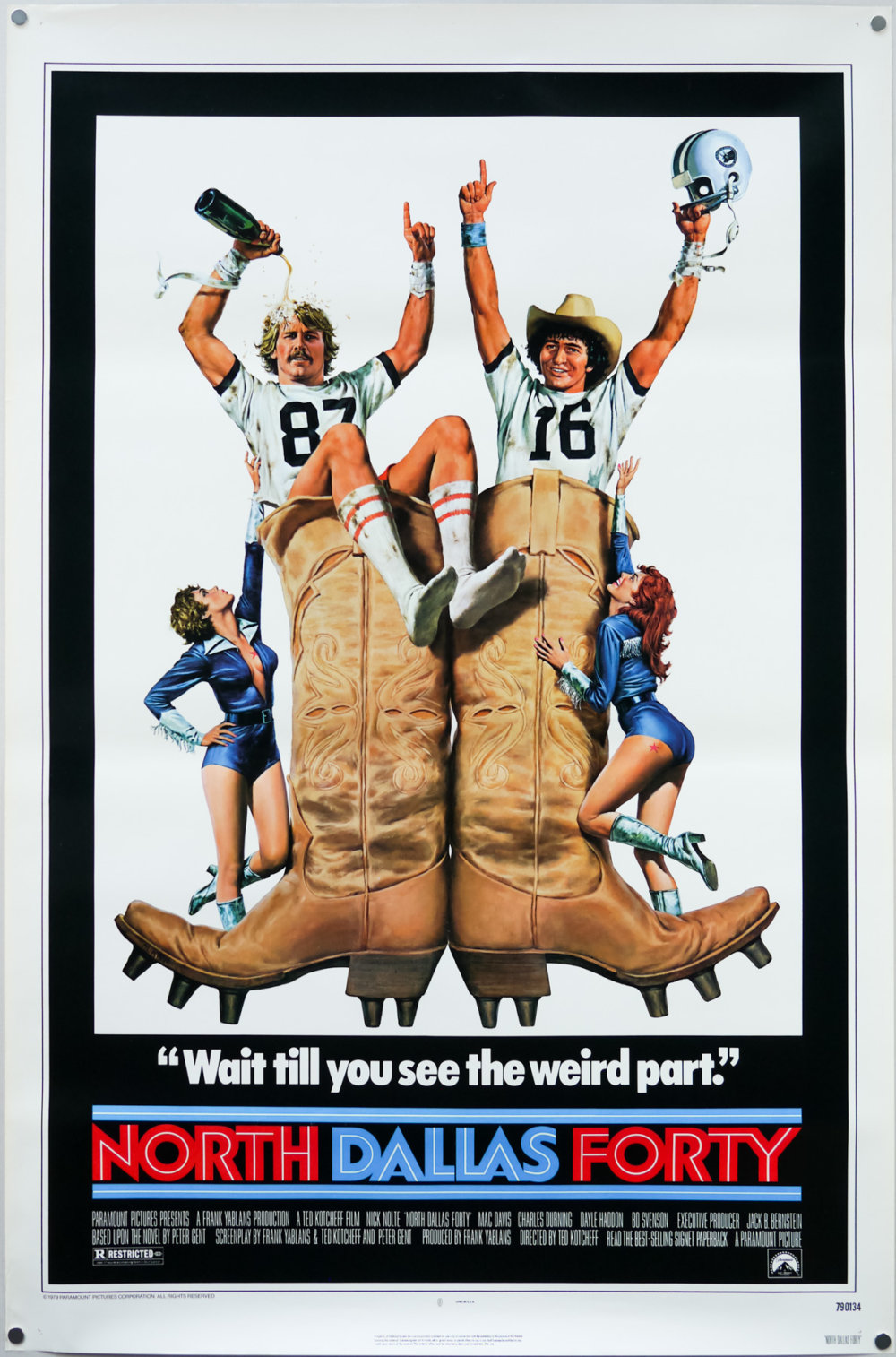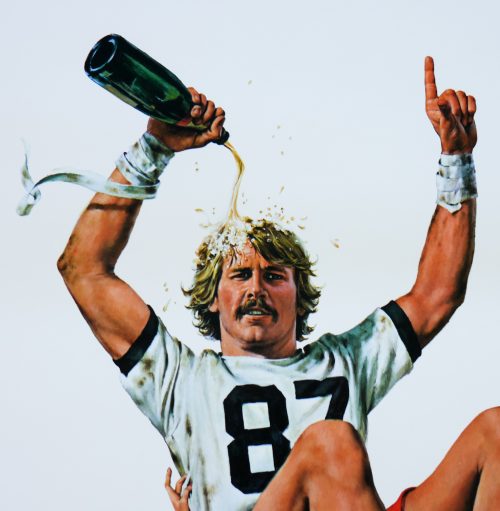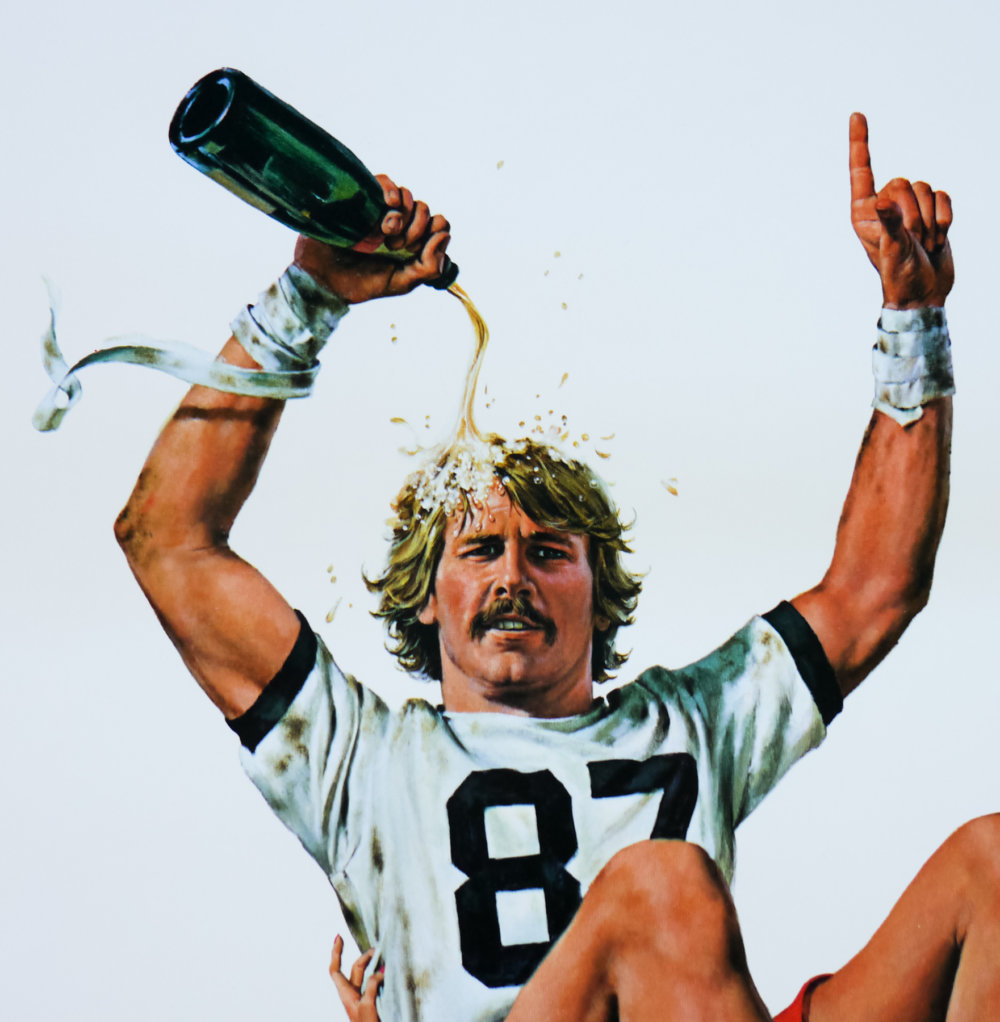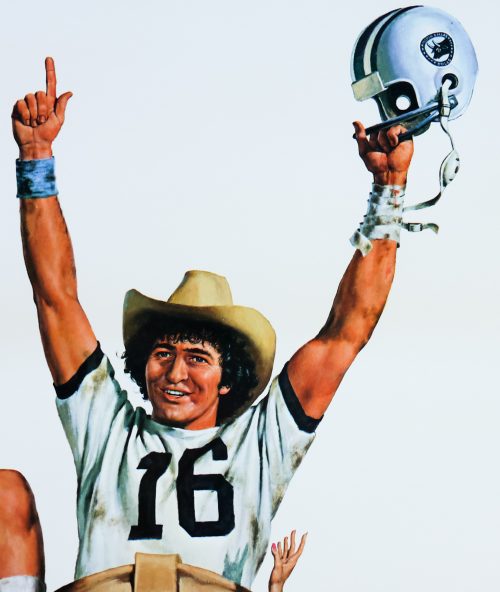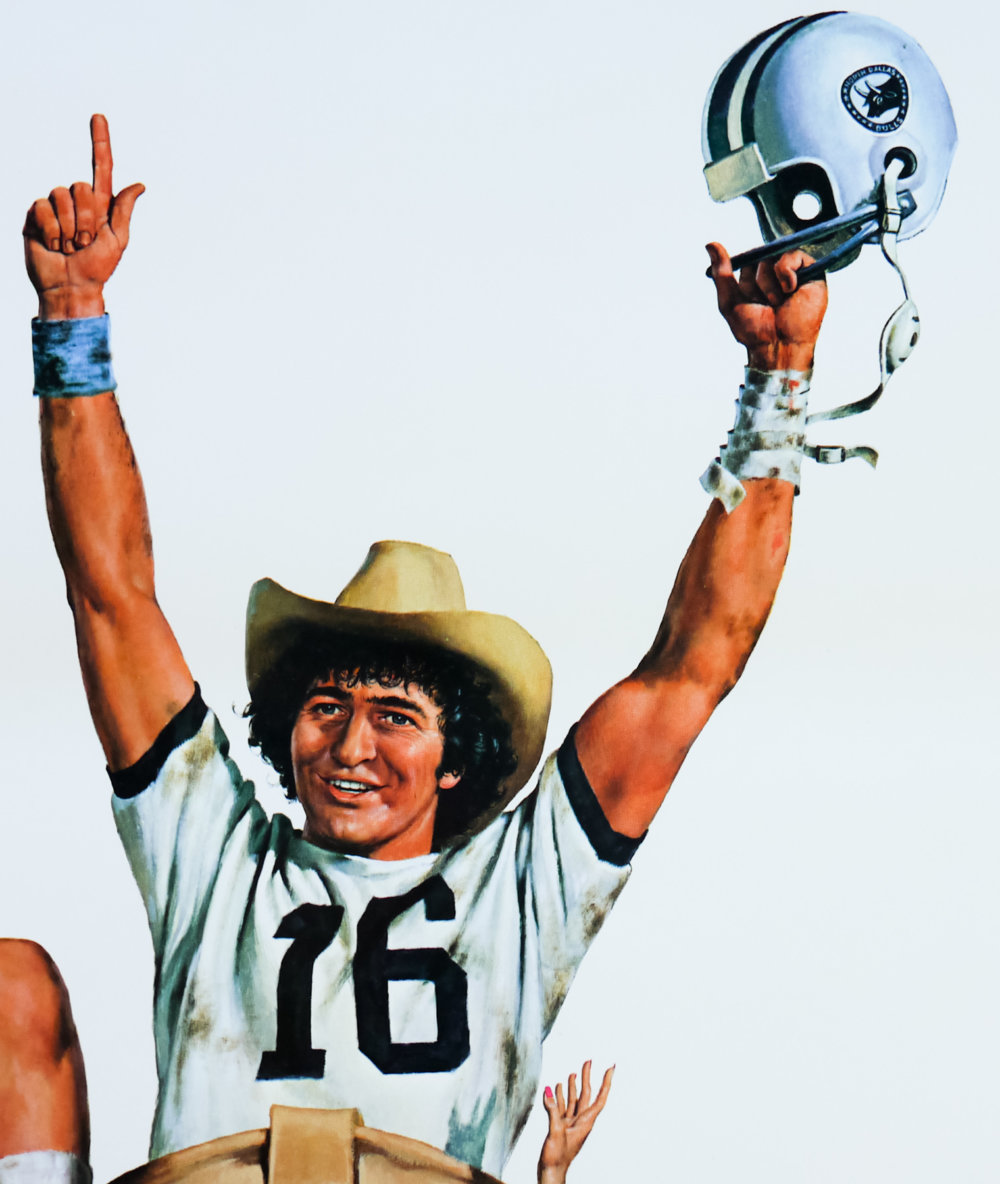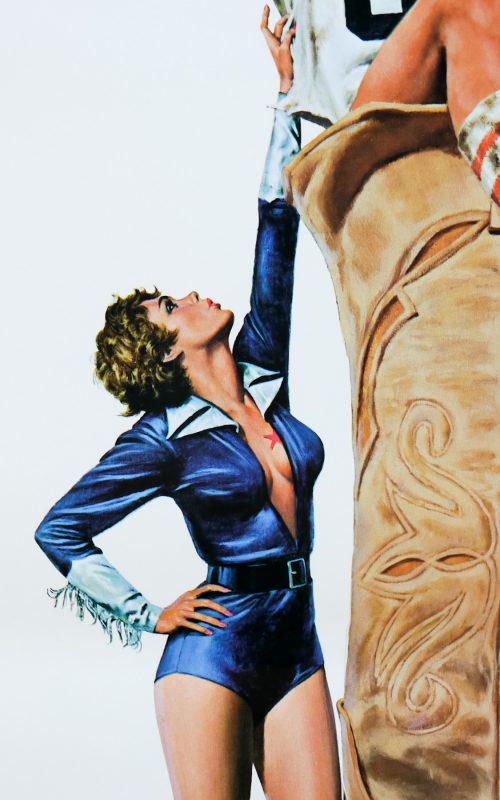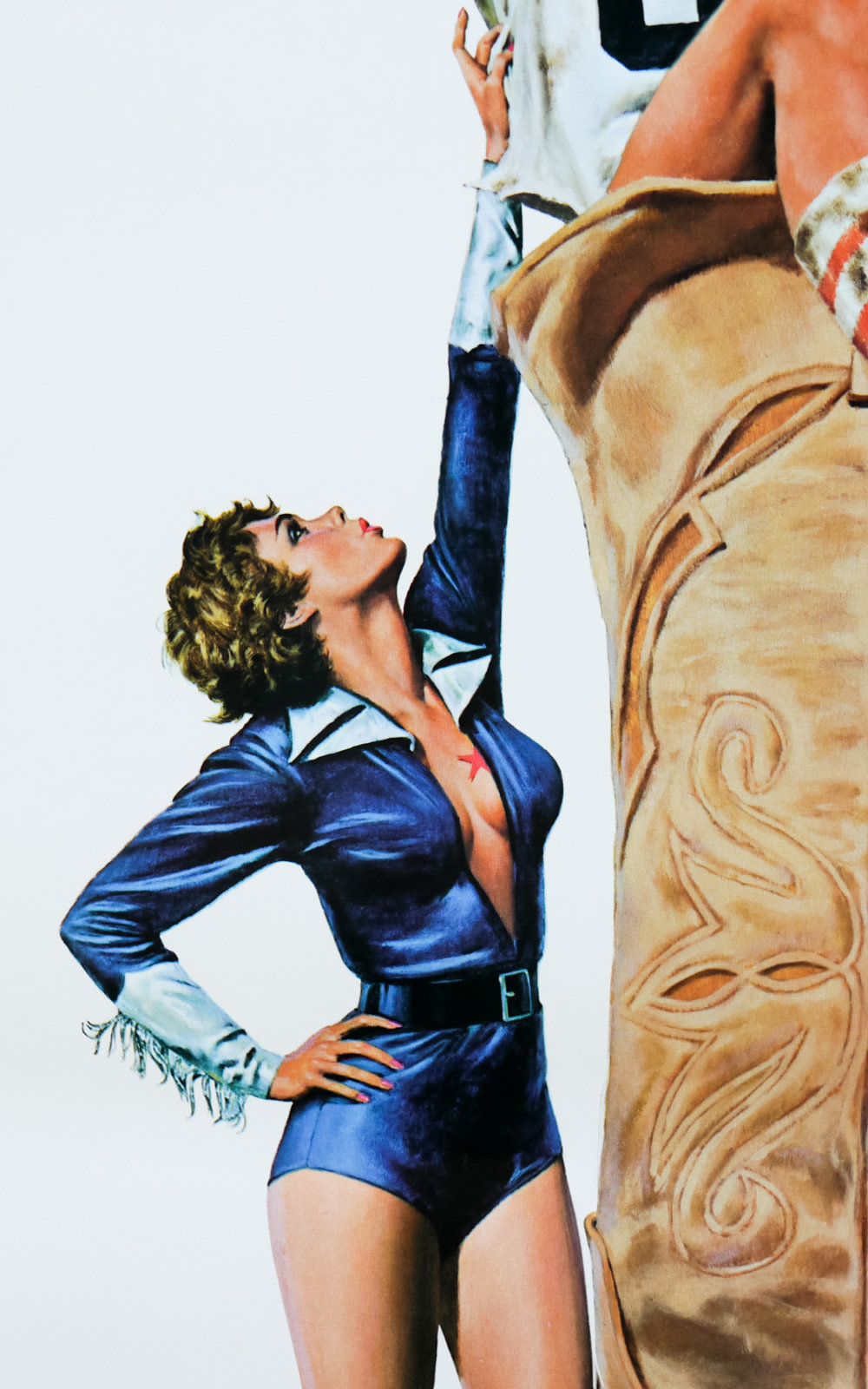 Title
AKA

--
Year of Film
Director
Starring
Origin of Film
Type of Poster
Style of Poster

--
Origin of Poster
Year of Poster
Designer
Artist
Size (inches)

27" x 41"
SS or DS

SS
NSS #

790134
Tagline

"Wait till you see the weird part."
An illustration by the American artist Morgan Kane features on this US one sheet for the release of the 1979 American Football themed North Dallas Forty. Based on the best-selling novel of the same name by Peter Gent, the film is a semi-fictional tale set around a Texan team, here called the North Dallas Cowboys but clearly based on the world-famous Dallas Cowboys. The film was directed by Ted Kotcheff, the Canadian director probably best known for First Blood (Rambo) and Weekend at Bernie's. The two lead characters depicted on this poster are played by Nick Nolte and the Texan singer-songwriter Mac Davis, here making his debut turn as an actor (with multiple roles to follow).
The plot focuses on the antics of the team's players both on and off the field, with all the infamous sex, drugs and rock 'n roll shenanigans of that period of the NFL. Nolte plays Elliot, an ageing superstar player who, along with Davis' quarterback Seth, get up to all manner of hijinks, much to the club owner's consternation. The film looks at how the excesses off the pitch affect the sport on it in a similar (slightly more comical) fashion to Oliver Stone's 1999 film Any Given Sunday.
Morgan Kane was born in 1916 and graduated from the Cleveland Art Institute in 1942. During WWII he worked in Washington for the US Air Force, illustrating flying manuals and safety posters. When the war was over he moved to Chicago where he worked on commerical artwork for the likes of Coca Cola. Wanting to try his hand at magazine and book artwork, Kane then moved to Connecticut with his family and completed illustrations for a variety of magazines, including Cosmopolitan and Esquire, as well as on book covers for several publishers.
In 1963 he opened a photographic studio and worked on advertisements and more book covers, plus he took the celebrated photograph of the long pair of legs with Roger Moore underneath that featured on the poster for the Bond film 'For Your Eyes Only'. He would also illustrate tens of movie posters for the likes of Paramount Pictures, Universal and Warner Brothers. Other notable film posters he worked on include Meatballs, Coast to Coast and Sunburn (check out the emovieposter.com archive for images of them).