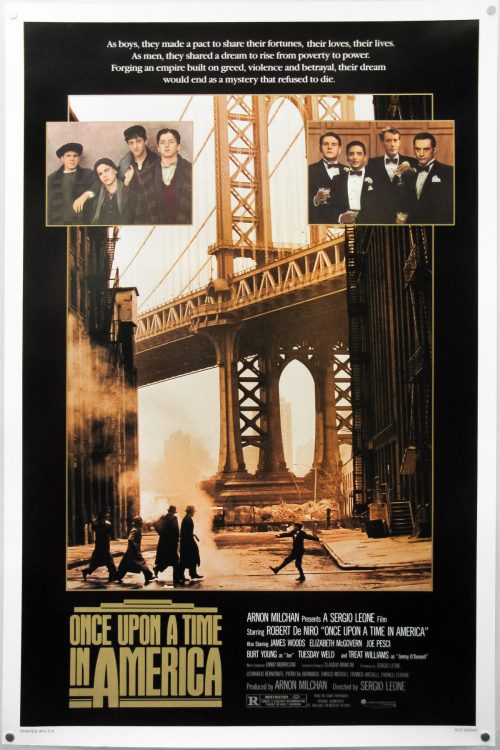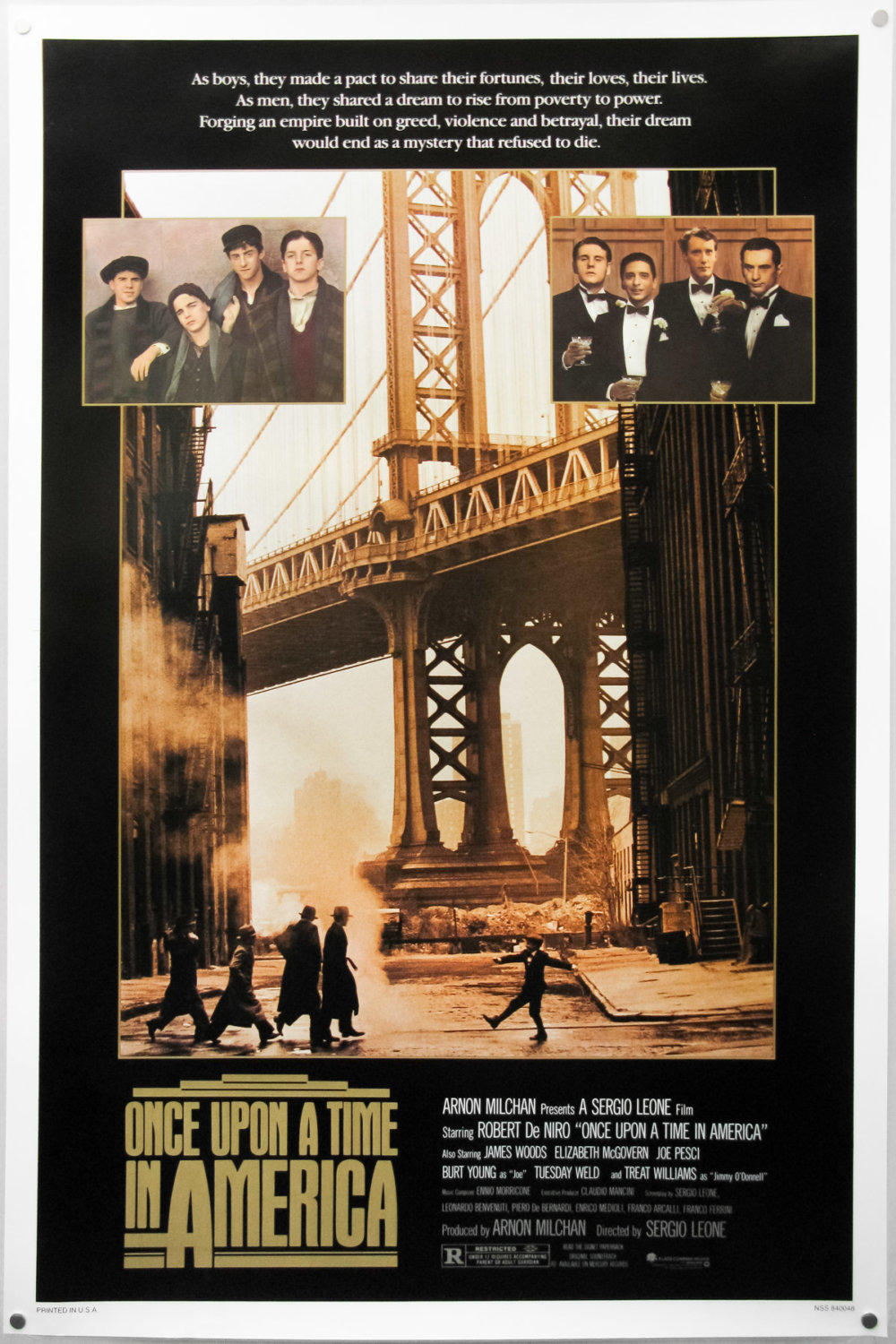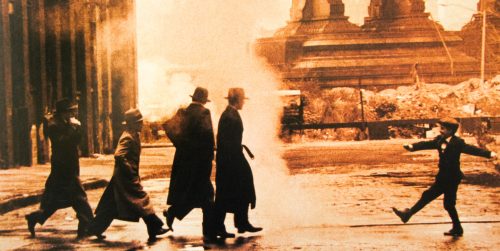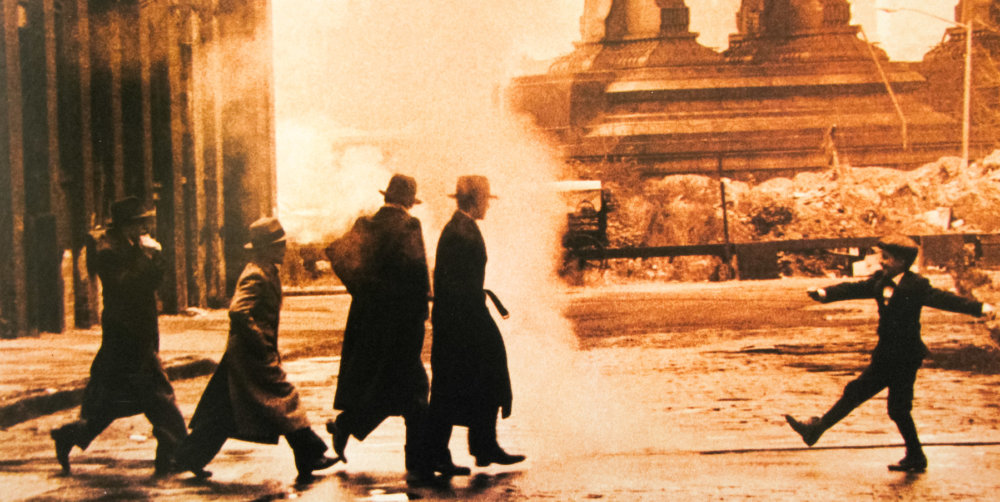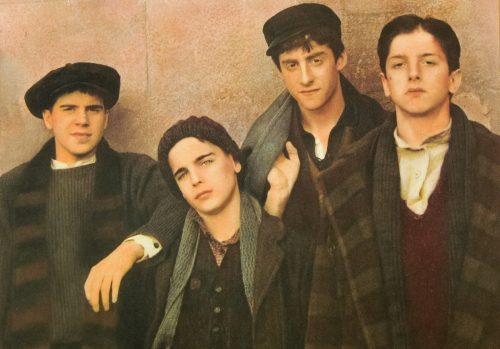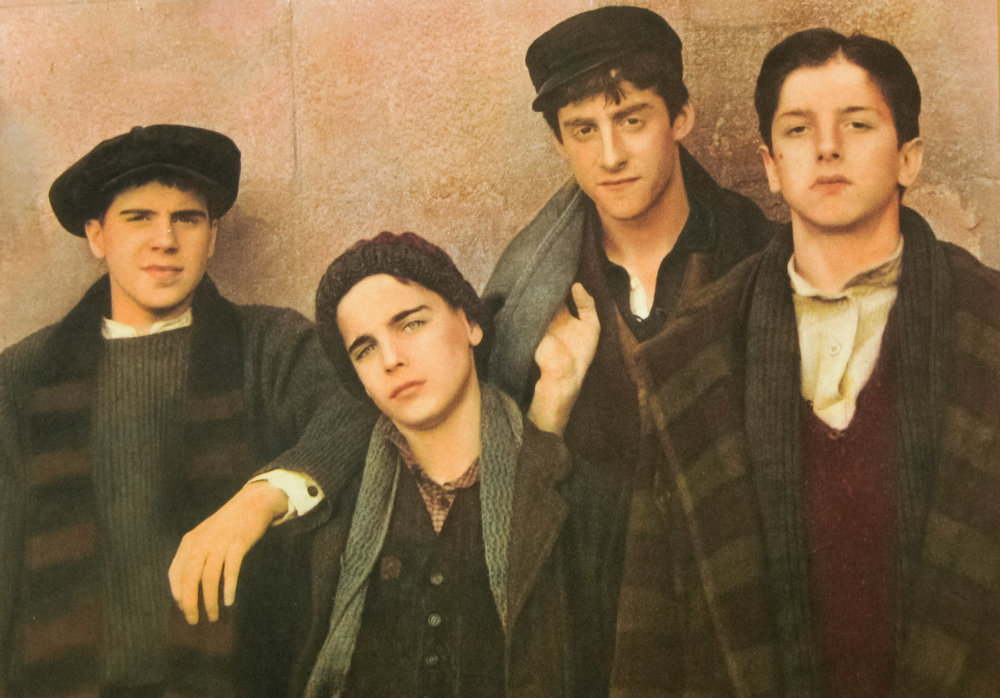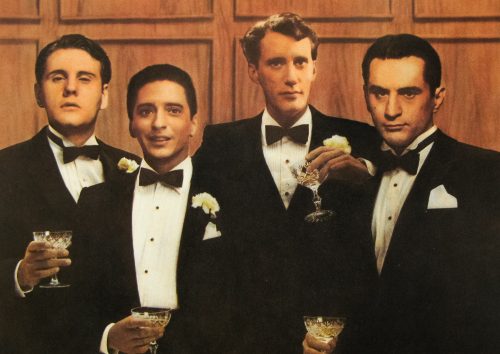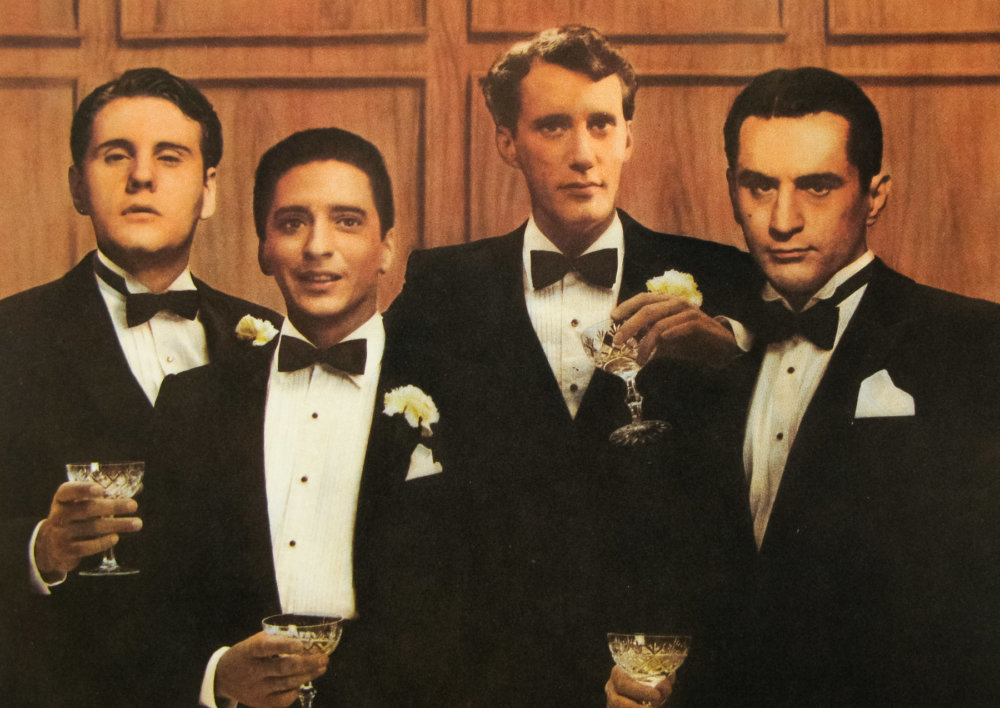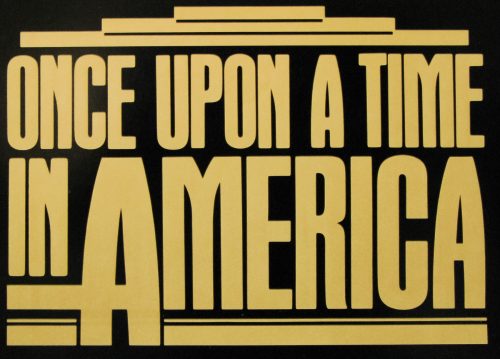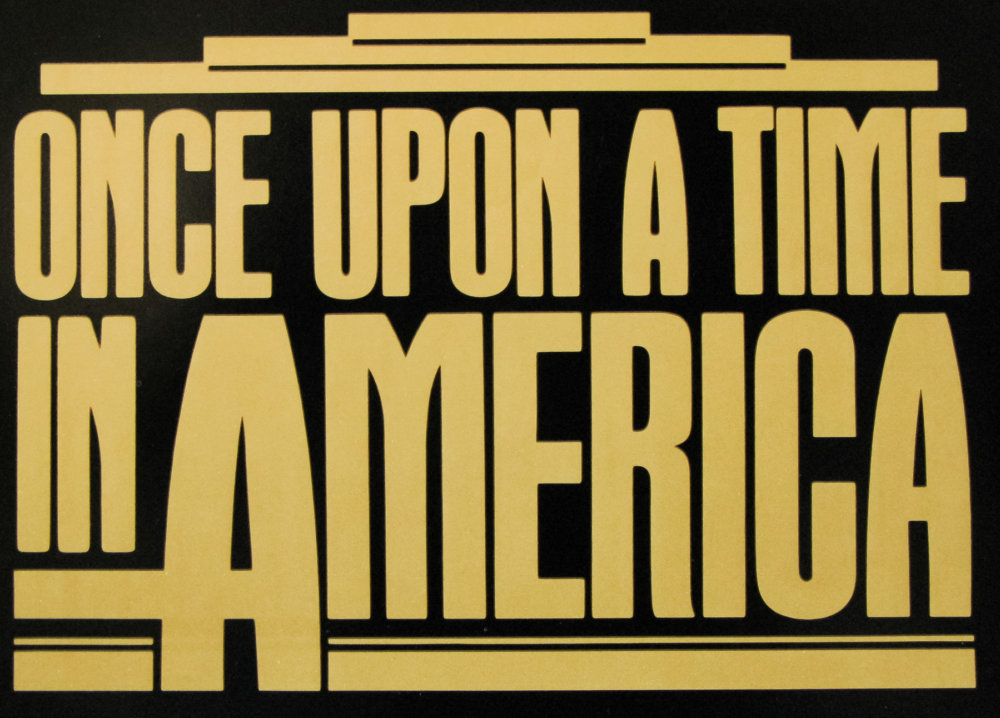 AKA

C'era una volta in America (Italy)
Year of Film
Director
Starring
Origin of Film
Type of Poster
Style of Poster

--
Origin of Poster
Year of Poster
Designer
Artist
Size (inches)

27" x 41"
SS or DS

SS
NSS #

840048
Tagline

As boys, they made a pact to share their fortunes, their loves, their lives. As men, they shared a dream to rise from poverty to power. Forging an empire built on greed, violence and betrayal, their dream would end as a mystery that refused to die.
Considered by many to be Sergio Leone's masterpiece – certainly not an easy choice to make when there are films like The Good, the Bad and the Ugly and Once Upon a Time in the West to choose from – '…America' was to be the Italian director's last film. Infamously, it had almost 90 minutes removed for its US cinematic release (in 1984), apparently after receiving terrible notice from American critics at the Cannes Film Festival – the re-cut version was also given a slating when it appeared.
Eventually the full 229 minute version was made available on home video in America. In 2012 it was announced that the film was to be restored to an even longer cut with over 40 minutes of newly discovered material that was thought lost. An extended cut of the film was released on blu-ray in 2014.
This one sheet was designed by the American designer and artist Tom Jung, who is probably best known for the Star Wars style A one sheet. A reader of the site got in touch to confirm that Jung used this still photograph by the on-set photographer Angelo Novi as the main image on the poster.
In 2012 I visited the same street in Brooklyn that leads down to the Manhattan Bridge and is featured in the film and on this poster. I took this picture, which gives you an idea of how the street looks today.
The original trailer is on YouTube.