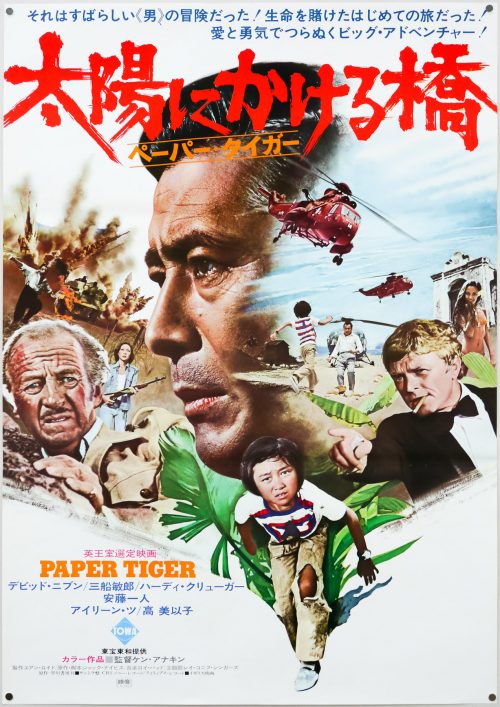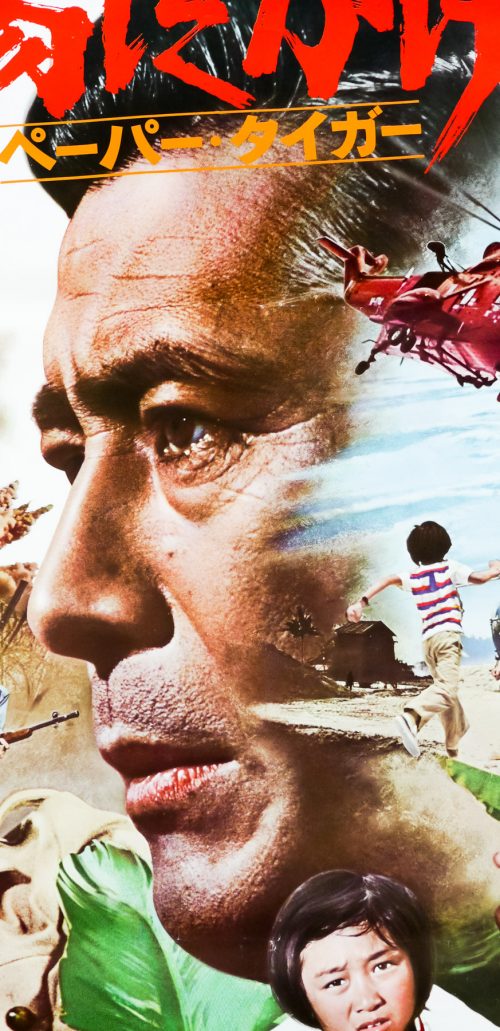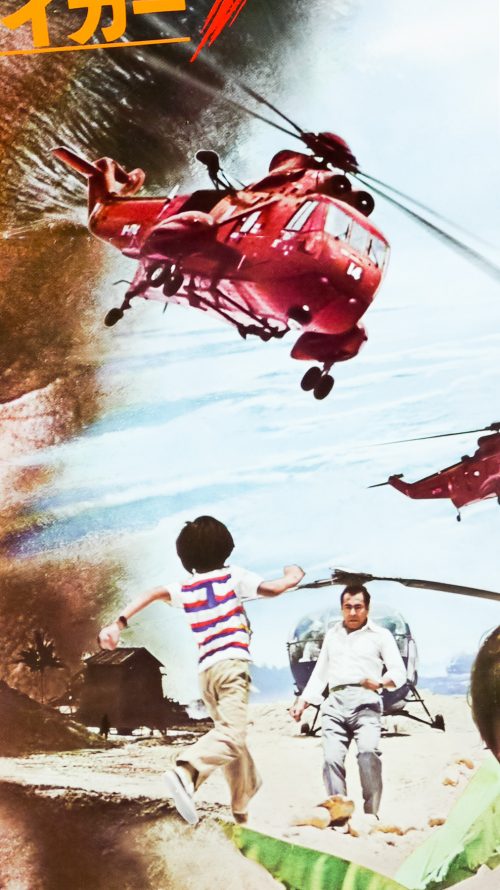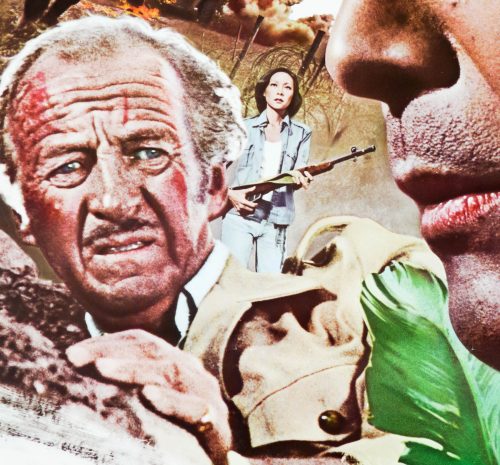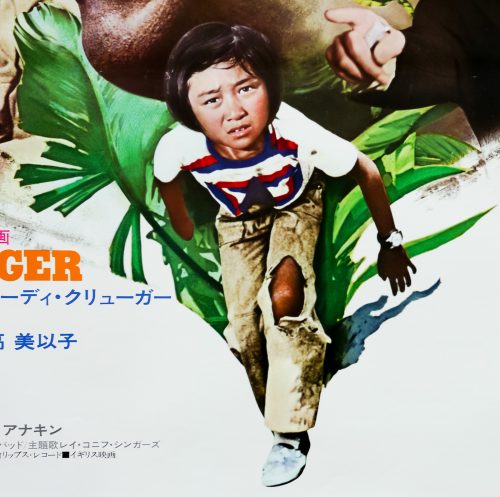 Title
AKA

--
Year of Film
Director
Starring
Origin of Film
Type of Poster
Style of Poster

--
Origin of Poster
Year of Poster
Designer
Artist
Size (inches)

20 5/16" x 28 13/16"
SS or DS

SS
Tagline

--
This is the Japanese poster for the release of the 1975 British film, Paper Tiger. The film was directed by Ken Annakin, who's best know for helming the 1965 war film Battle of the Bulge and some live-action Disney films during the 1970s. The cast featured two acting legends in David Niven (The Pink Panther, The Guns of Navarone) and Toshirô Mifune (multiple Akira Kurosawa classics, including The Seven Samurai). Niven stars as 'Major' Walter Bradbury, a seemingly well-educated, ex-military man who has been invited to Malaysia to tutor the son of the Japanese ambassador (Mifune) called Koichi (Ando in his only film role).
Bradbury begins teaching the boy and regales him with tales of derring-do from his time serving during World War II, with the pair becoming fast friends. Unfortunately a group of political terrorists swipe the pair and intend to use them as a bargaining chip in the release of a group of prisoners who have been held for months by the government. The pair must try to stay alive and alert the ambassador to their location. The truth about Bradbury's life becomes clear but he is given the chance to live up to his fabricated legend. The film takes a while to get going but the use of outdoor locations keeps things interesting and it goes out with a bit of a bang. Niven is eminently watchable although it's not hard to see why Ando never acted again. Frustratingly, Mifune is given little do and spends a lot of the film standing next to a desk.
The trailer can be viewed here.