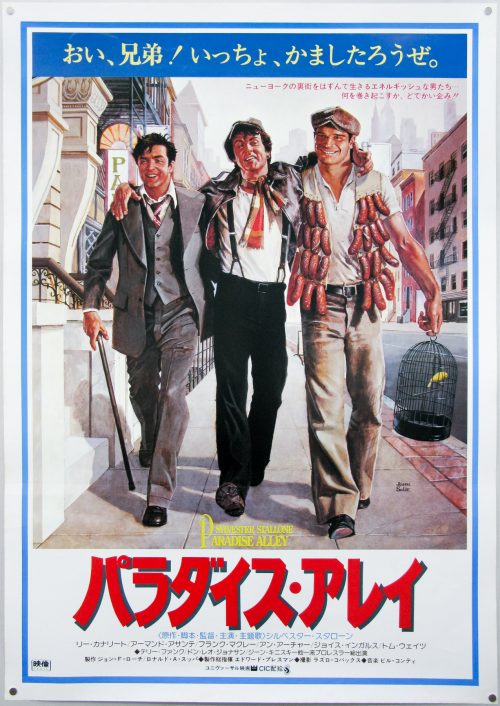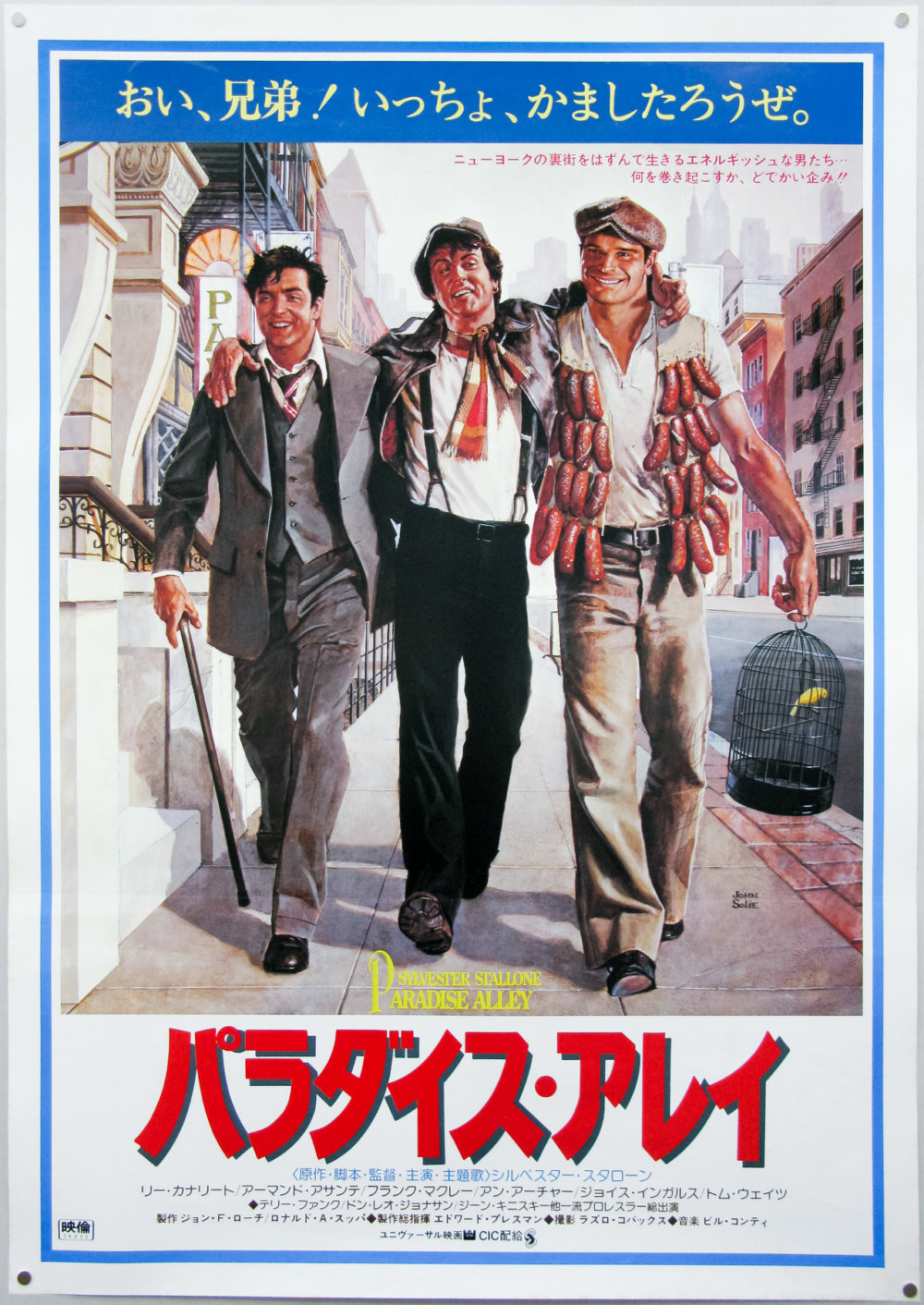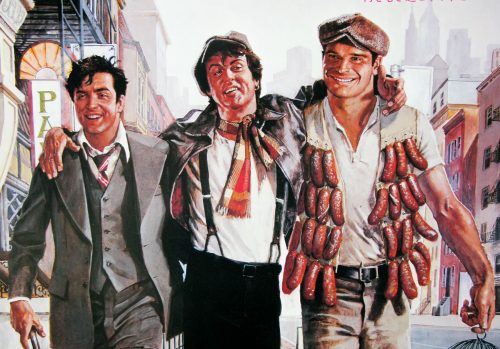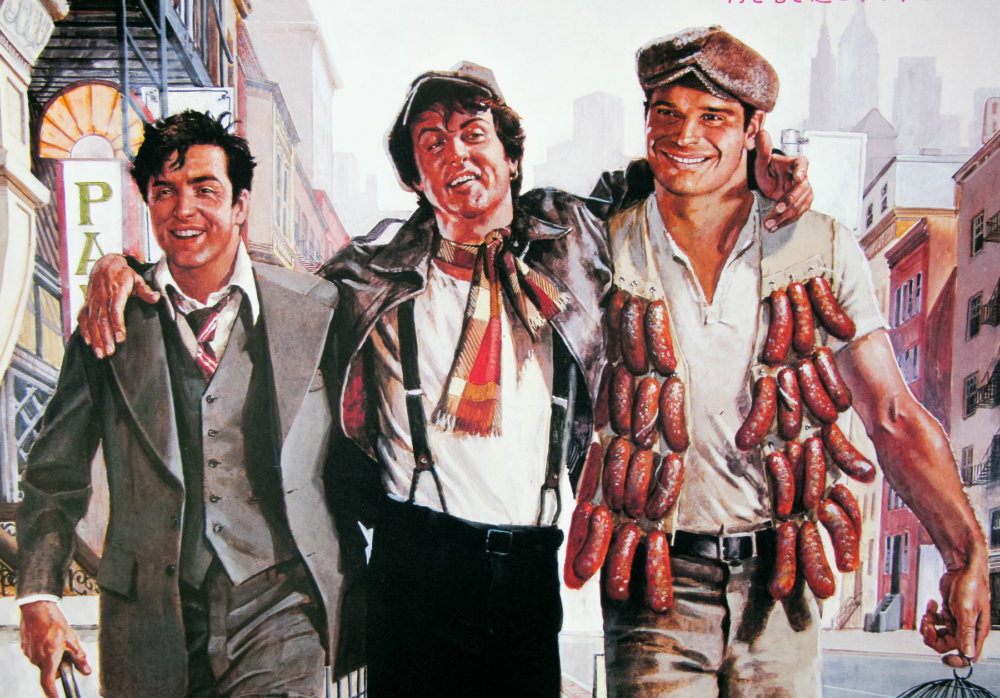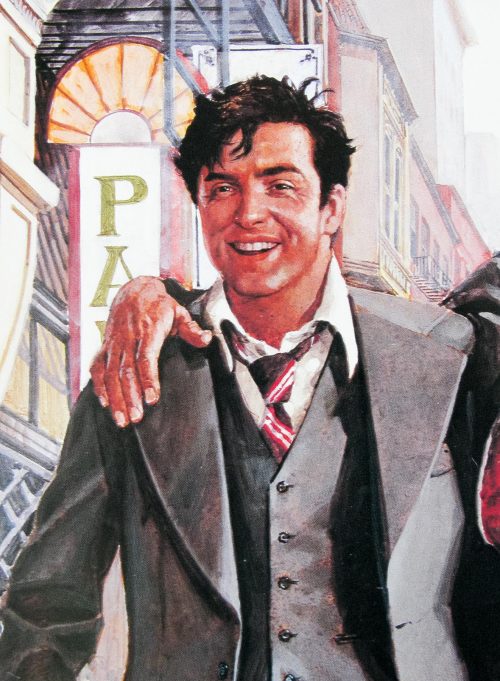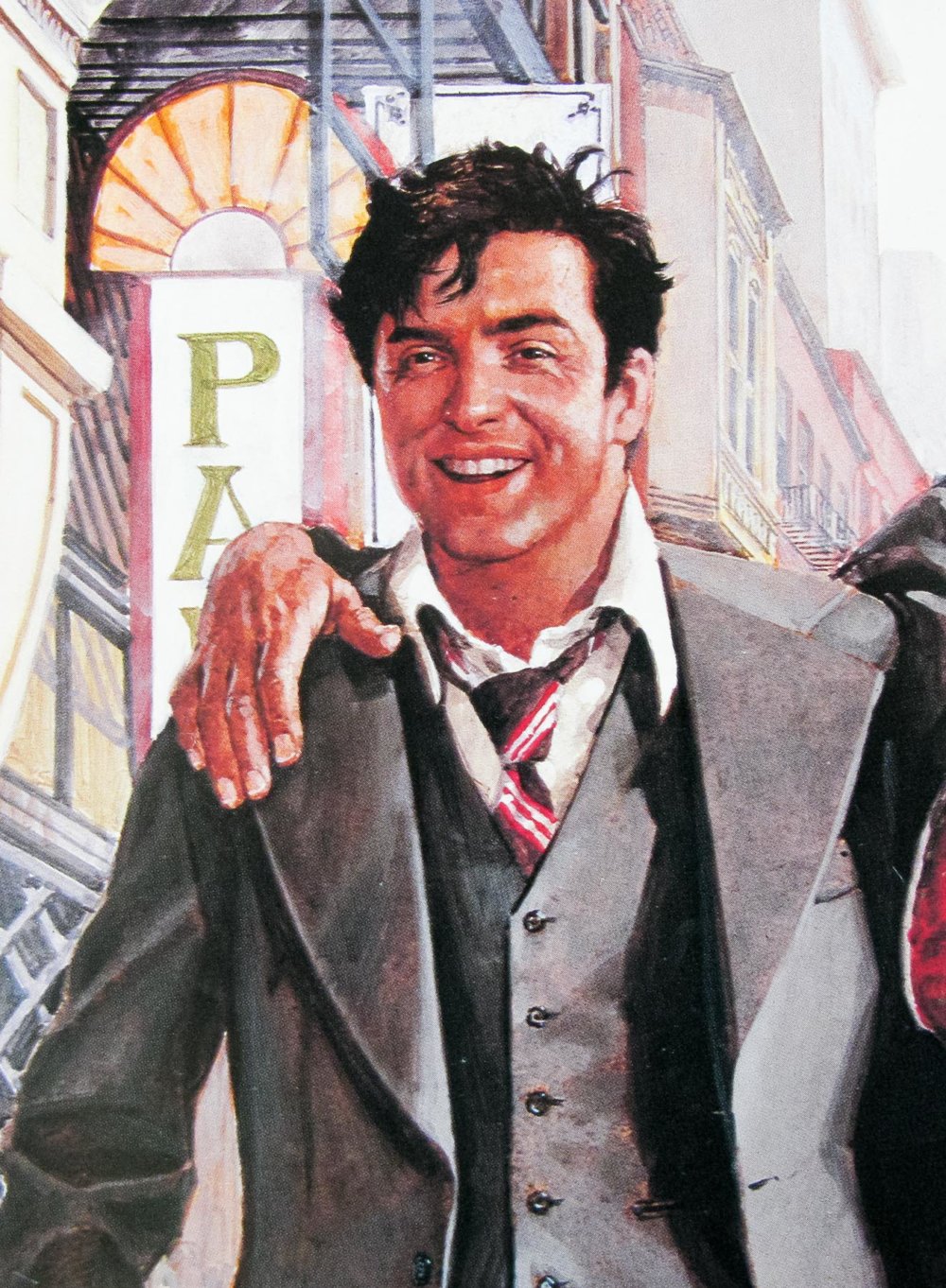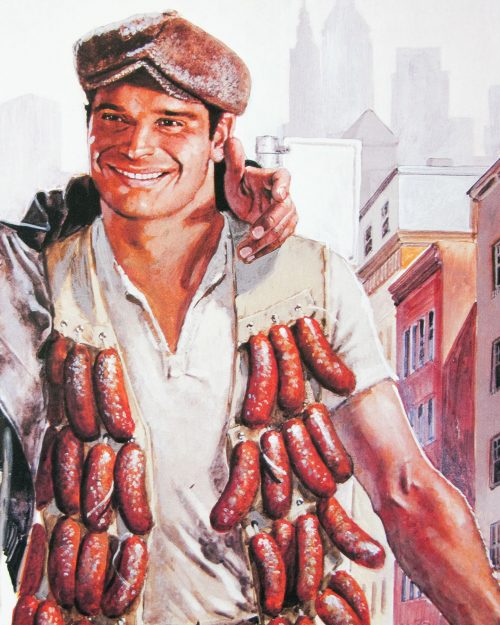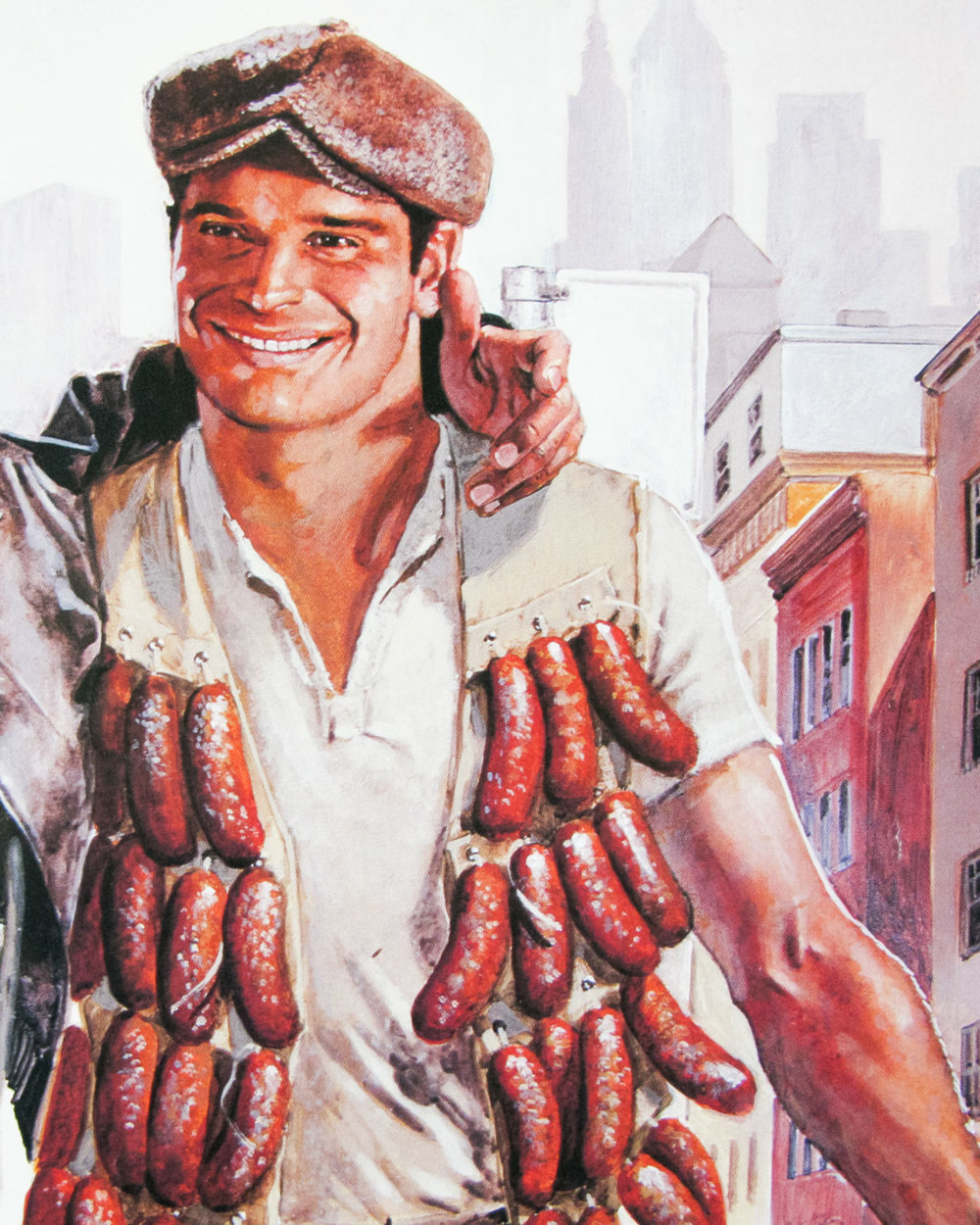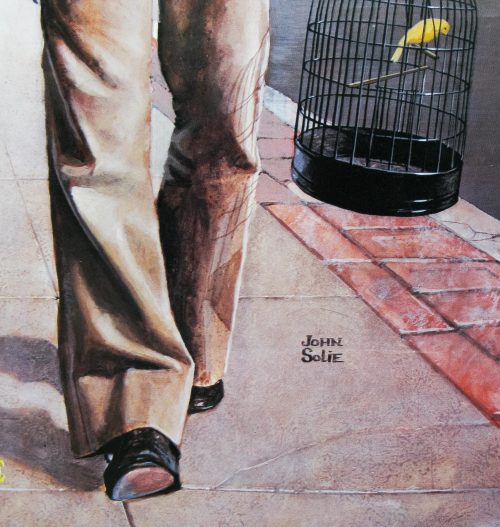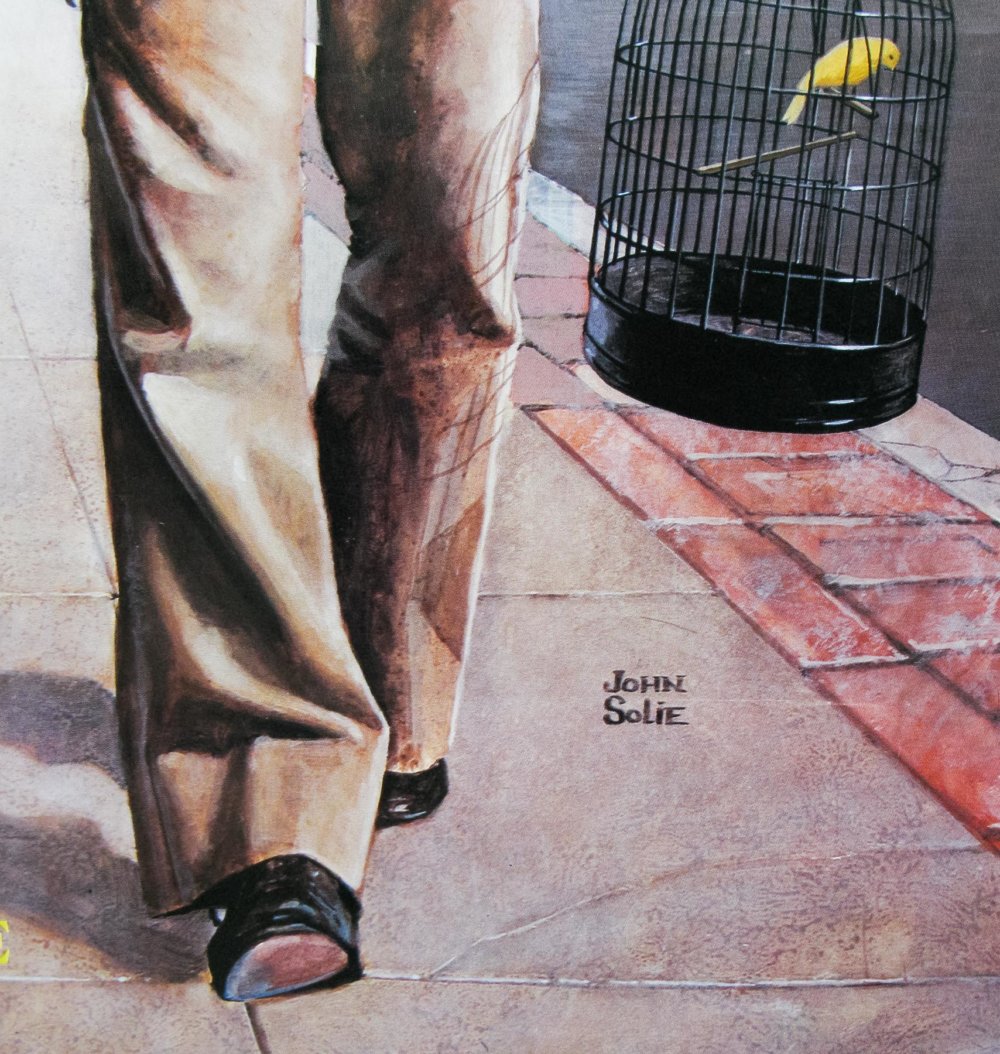 Title
AKA

--
Year of Film
Director
Starring
Origin of Film
Genre(s) of Film
Type of Poster
Style of Poster

--
Origin of Poster
Year of Poster
Designer
Artist
Size (inches)

20 6/16" x 28 14/16"
SS or DS

SS
Tagline

--
The Italian Stallion's directorial debut, Paradise Alley was written by Stallone in the early 1970s and was given the green light following the success of Rocky (1976). The film focuses on three Italian-American brothers living in the tough neighbourhood of Hell's Kitchen, New York in the 1940s and who are all yearning to escape to a better life. Stallone plays Cosmo, the eldest brother who realises that  Victor (Lee Canalito) could use his size and strength to make it big as a wrestler, and persuades him to enter a local contest. Lenny (Armand Assante) agrees to manage Victor's career but it's not long before the Cosmo realises that the life of a wrestler is more damaging than he imagined and the brothers' relationship begins to suffer.
As well as writing, directing and acting in the film, Stallone was also responsible for singing the theme tune over the credits, which can be heard here.
The artwork on this Japanese poster is by the American artist John Solie who has been working as an illustrator for over 40 years. Film posters are just one aspect of his output, which also includes book and magazine covers, sculptures, portraits and work for NASA. He continues to paint today in Tucson, Arizona. Here are the posters by John Solie I have collected to date.
The US one sheet is significantly different in style and can be seen here.