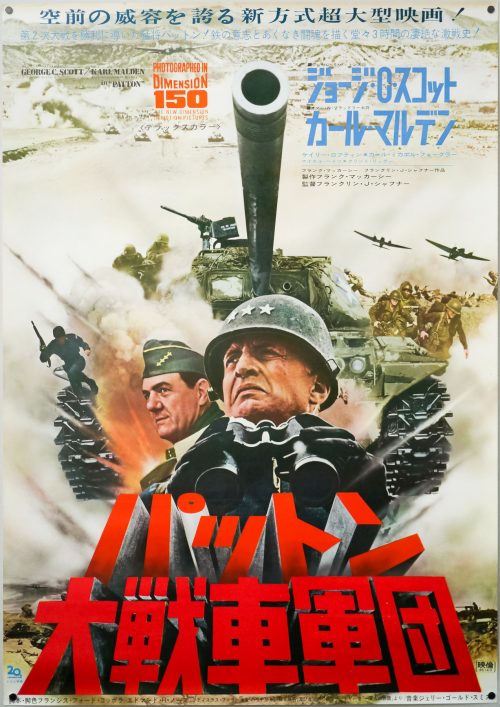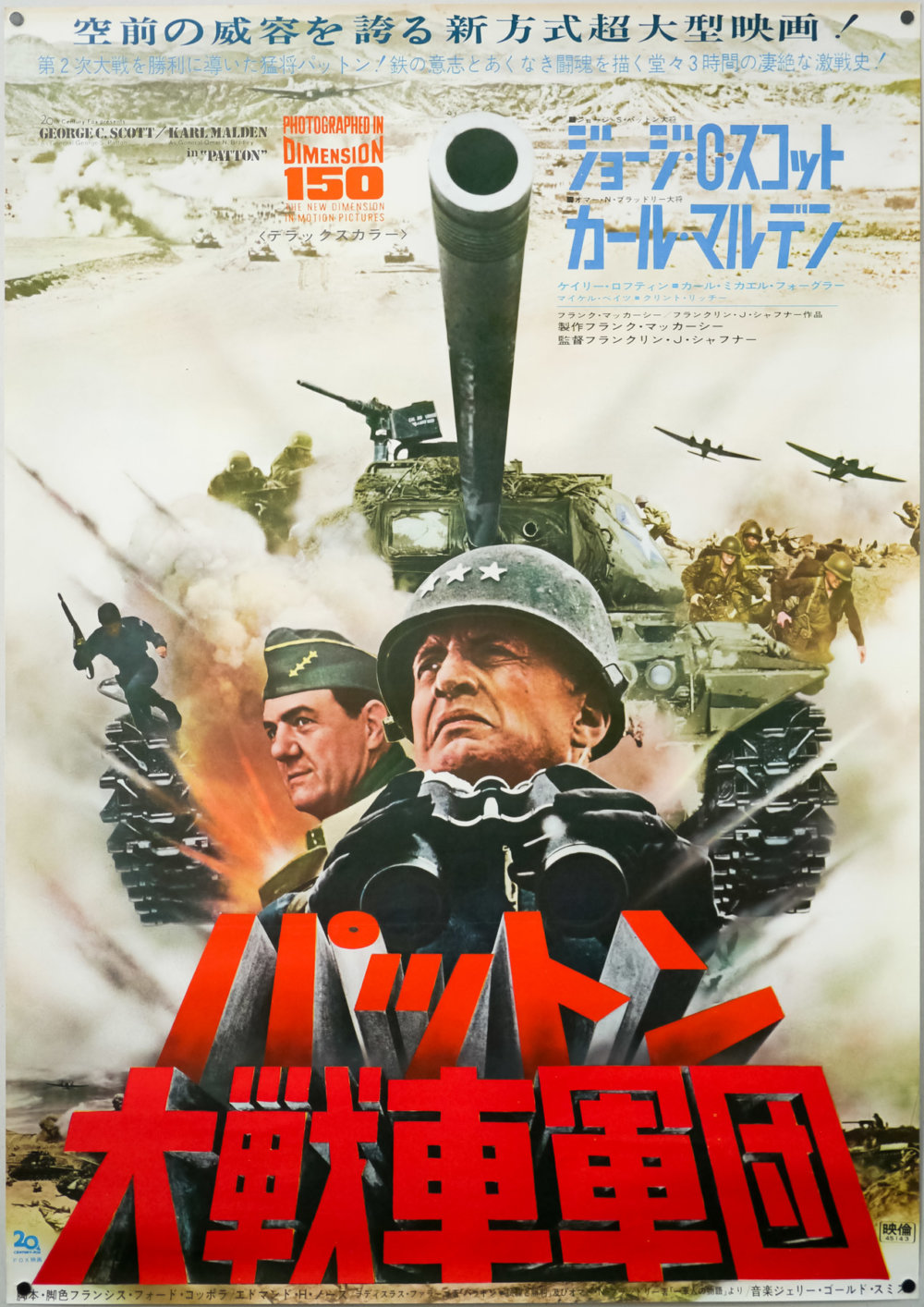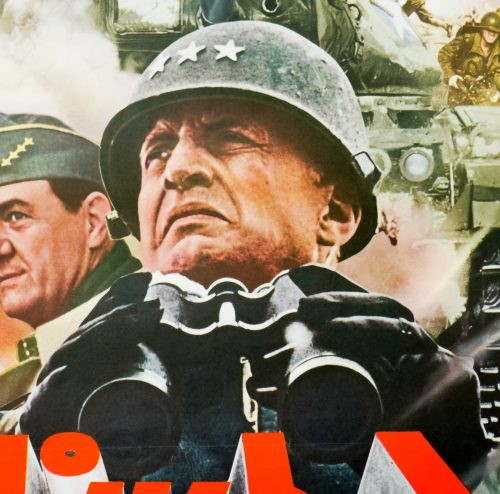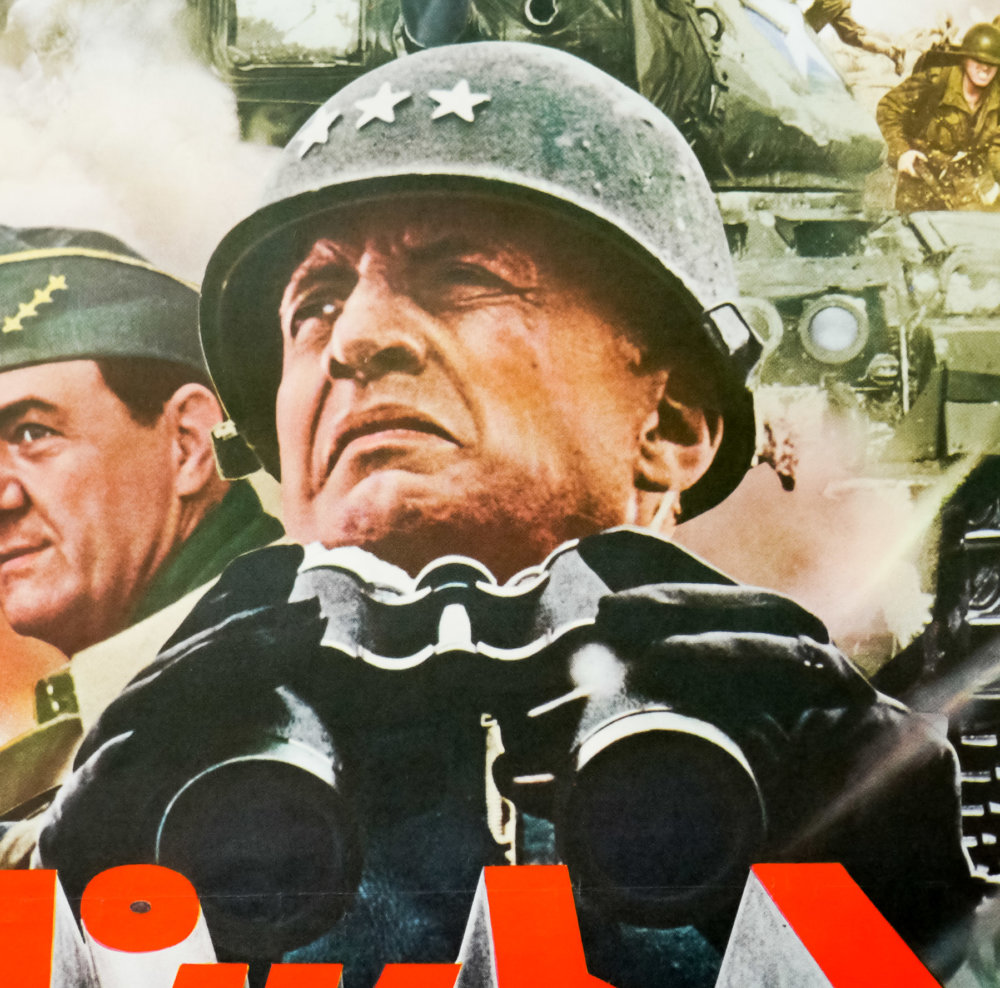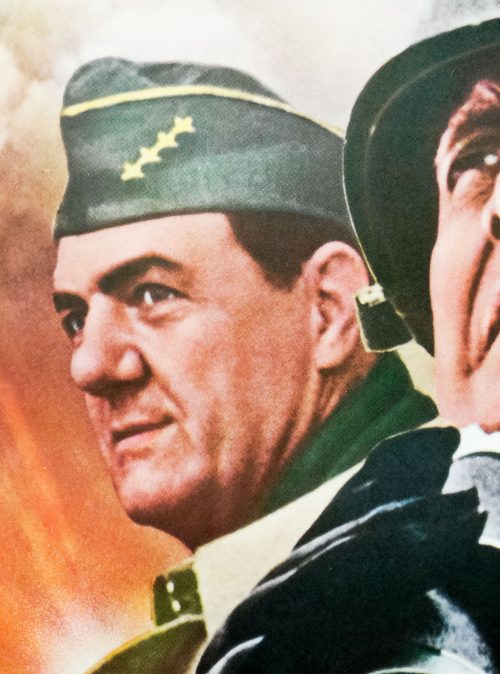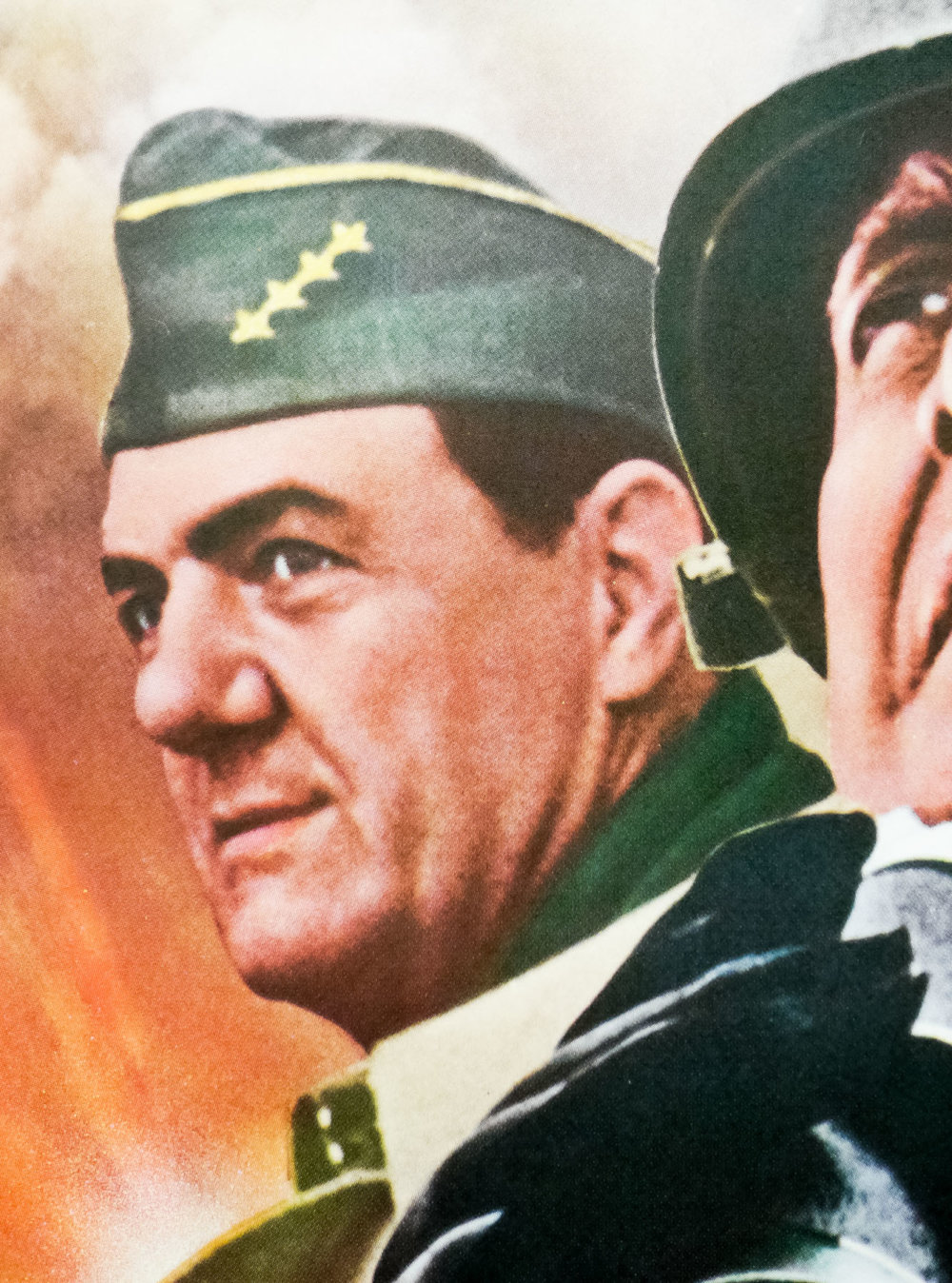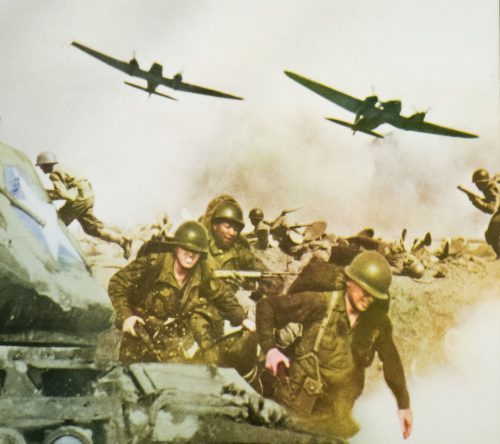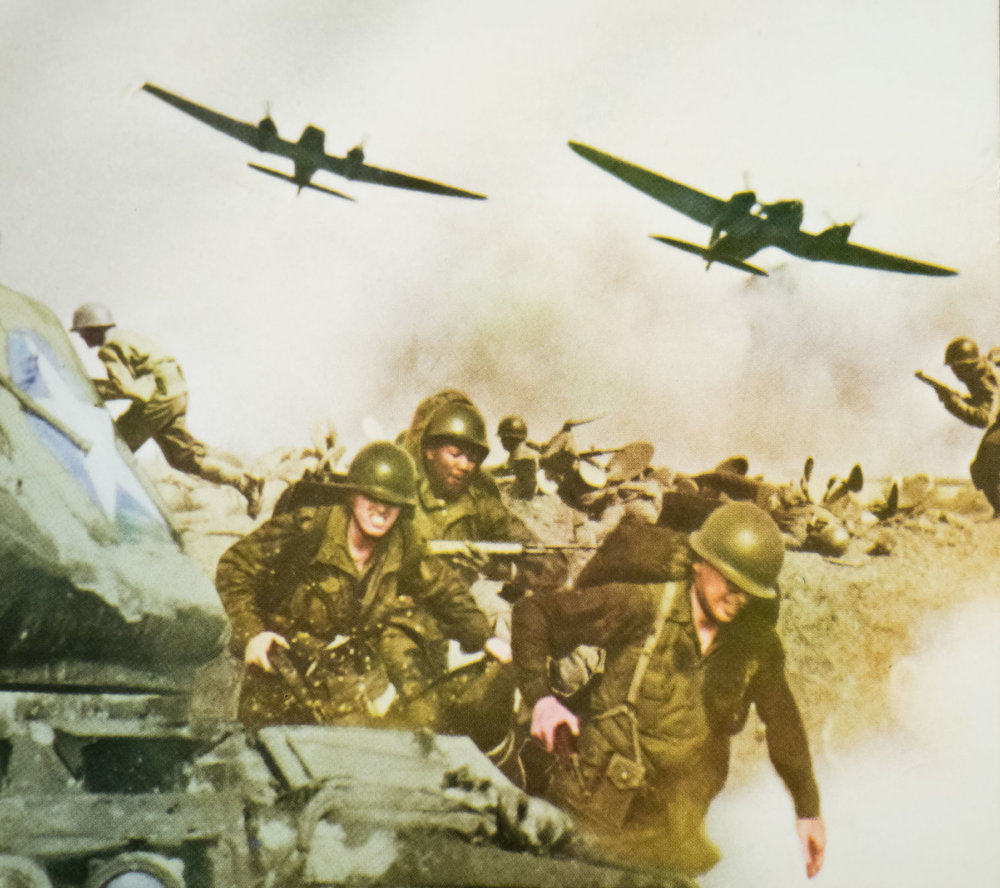 Title
AKA

Patton - Rebell in Uniform (West Germany)
Year of Film
Director
Starring
Origin of Film
Type of Poster
Style of Poster

--
Origin of Poster
Year of Poster
Designer
Artist
Size (inches)

20 6/16" x 28 14/16"
SS or DS

SS
Tagline

--
This is the original Japanese poster for the award-winning biography of General George S. Patton, the celebrated US Army officer who led successful campaigns during World War II. The film, simply titled Patton, was in development for several years and was something of a passion project for producer Frank McCarthy who had worked at the United States Department of War during WWII. The film was directed by Franklin J. Schaffner (arguably best known for Planet of the Apes, 1968) and starred the late actor George C. Scott in one of his most celebrated roles as the eponymous general. Karl Malden also appears as fellow senior officer, General Omar N. Bradley. The screenplay was written by Francis Ford Coppola and Edmund H. North, with the pair (who never worked together in person) basing their screenplay on two biographies of Patton. 
The film opens with a famous monologue where Patton addresses unseen troops in front of a giant American flag. The rest of the film, which clocks in at over three hours and features an intermission, deals with incidents from Patton's career during World War II, including his successful campaigns in North Africa and Sicily. This includes controversial incidents that had a severe effect on his standing with the military top brass, including Allied Commander General Dwight Eisenhower (later US President). One involved him berating and slapping a shell-shocked soldier, which saw him reprimanded and forced to apologise to the entire division. Patton is depicted as something of a glory chaser, wanting to be at the front of any campaign and pushing the soldiers under him to their limits, with punishing schedules and lack of rest and relaxation. The final third of the film depicts his legendary sweep through Europe and into Germany before the eventual surrender of the German forces.
The film's production design is incredible and, although largely filmed in Spain, the locations feel very authentic and the numerous battle scenes are suitably epic with plenty of actual military hardware in use (as opposed to the CGI that would be employed today). The film would justly win the Academy Award for Best Art Direction. It was also the Best Picture and Best Director winner at the 1971 ceremony, winning seven awards in total. Infamously, Scott won for Best Actor but declined the award, saying the politics around the ceremony was "demeaning" and that the show amounted to nothing more than "a two-hour meat parade". The film remains one of the best War films made to this day. Note the Dimension 150 logo on this Japanese B2 poster which refers to an ultra-widescreen format, similar to Cinerama, that was only employed by two productions (The Bible being the other).