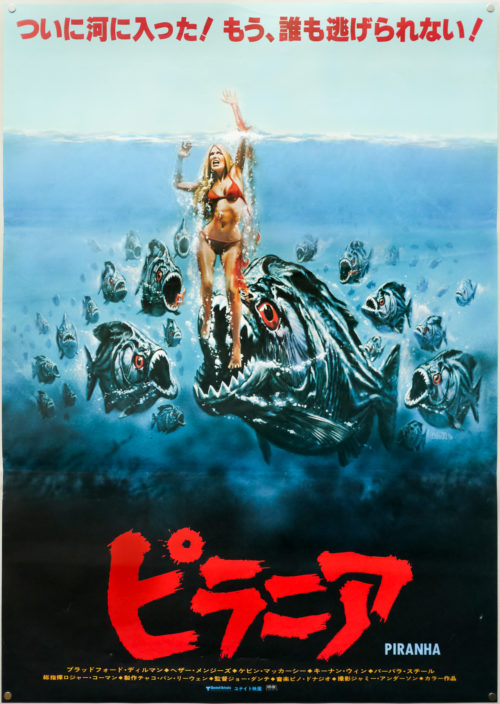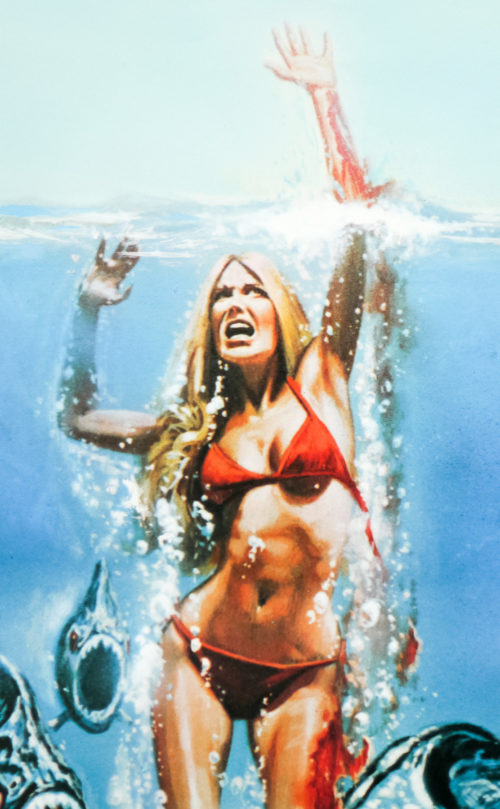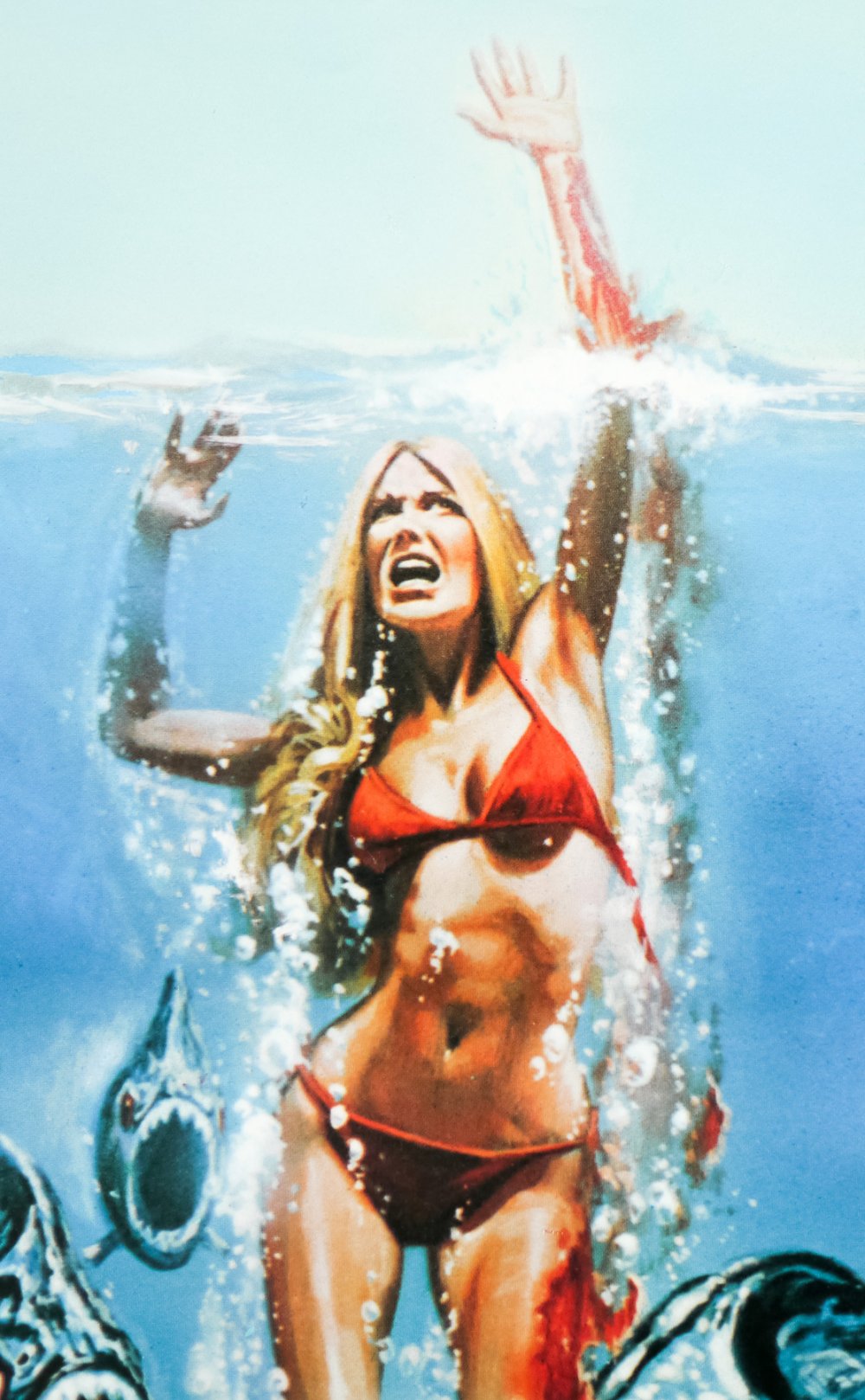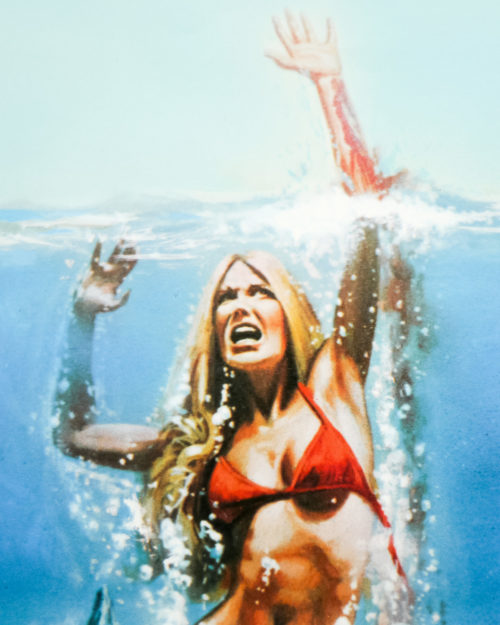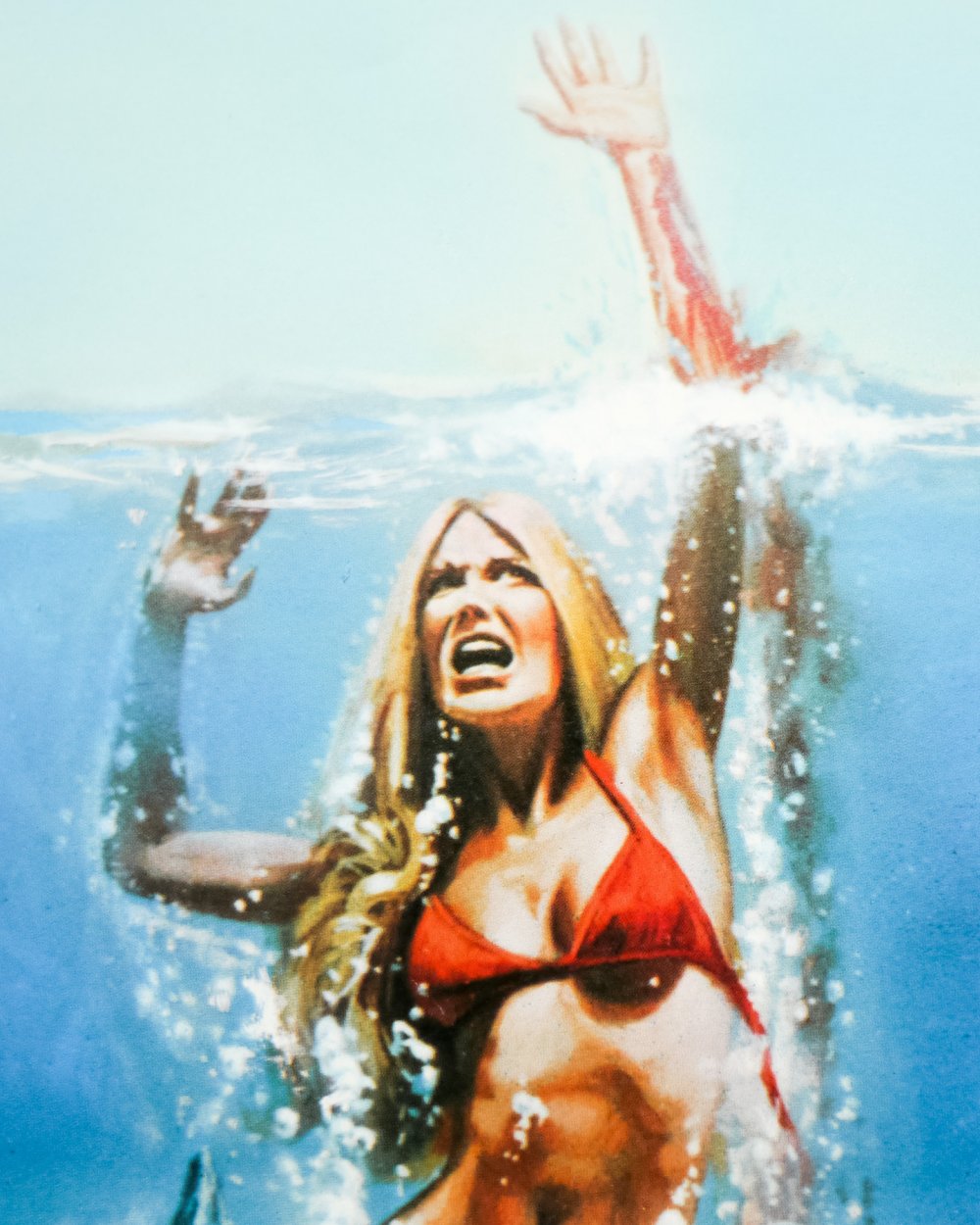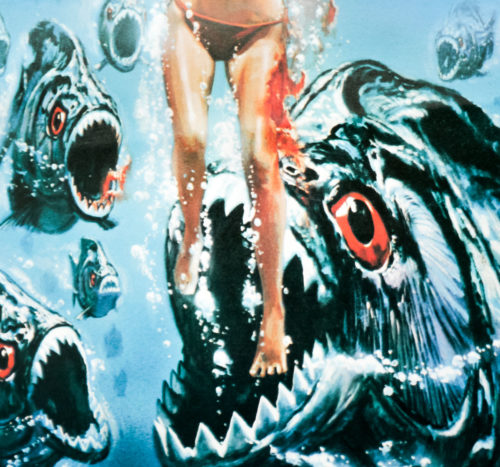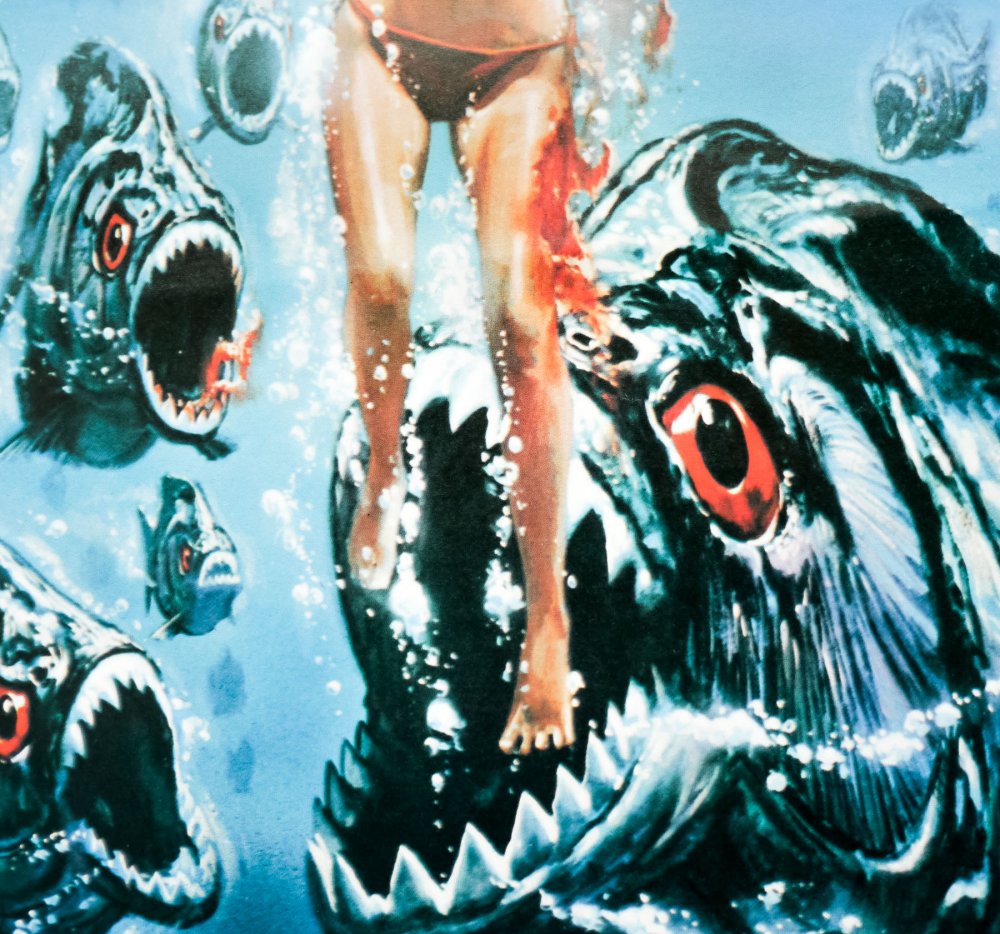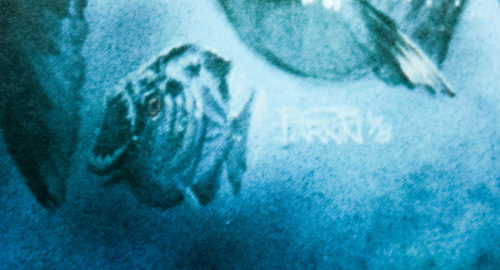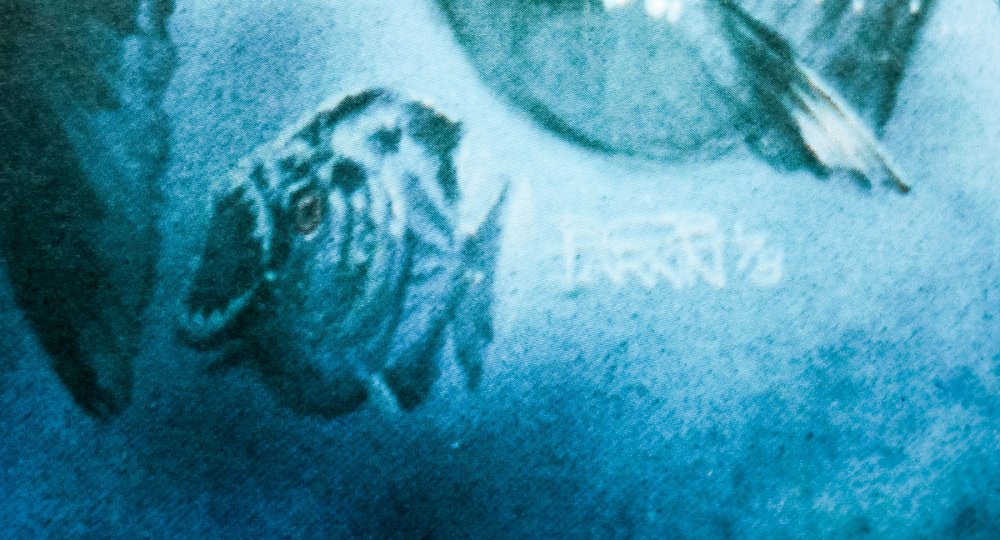 Title
AKA

--
Year of Film
Director
Starring
Origin of Film
Type of Poster
Style of Poster

Style A
Origin of Poster
Year of Poster
Designer
Artist
Size (inches)

20 5/16" x 28 13/16"
SS or DS

SS
Tagline

--
Director Joe Dante's Piranha was one of several killer nature films that followed in the wake of the runaway success of Spielberg's Jaws. Executive produced by legendary schlockmeister Roger Corman and co-written by John Sayles (his first credit and before he began his directing career) the film was also one of the first jobs for special effects maestros Rob Bottin and Phil Tippett. The film begins as a young couple hiking enter an apparently abandoned military complex and jump into what looks like a swimming pool, but something deadly lurks below the water and the pair soon disappear screaming under the surface. Maggie McKeown (Heather Menzies), an insurance investigator, is dispatched to try and track down the teenagers and hires local drunkard Paul Grogan (Bradford Dillman) to help her.
The pair stumble across the complex and end up draining the pool to see if there's anything at the bottom. When they do a bedraggled man appears from somewhere in the complex and attacks them to try and stop the pool being emptied. Grogan subdues him and the man proceeds to tell them that the water contained genetically-modified oversized killer piranha fish that were intended to be used against the enemy in the Vietnam war. The drainage pipe leads to a river and Lost River Lake, which is home to a children's summer camp and a holiday resort. The trio set off to try and warn the camp and resort inhabitants but the fish have already made good progress and evidence of their deadly nature is discovered on the journey to Lost River Lake.
Produced on a reported budget of $600k, the film is certainly no classic but is entertaining enough, featured plenty of shocks to keep audiences happy and rake in a significant profit for Corman's New World Pictures. Universal Studios, the Jaws production company, were all set to sue New World until Spielberg saw the film and gave it his blessing.
This Japanese B2 features artwork by the American artist Bob Larkin (born 1949) who is primarily known for his work on Marvel comics covers, including Savage Sword of Conan and Planet of the Apes. He also worked on covers for other comics distributors, magazines and packaging for toys. Larkin painted a handful of other film posters, including Monster (AKA Humanoids from the Deep) and Piranha II: The Spawning. The Bob Larkin: Illustrated Man site features a load of examples of his work, including many original paintings.