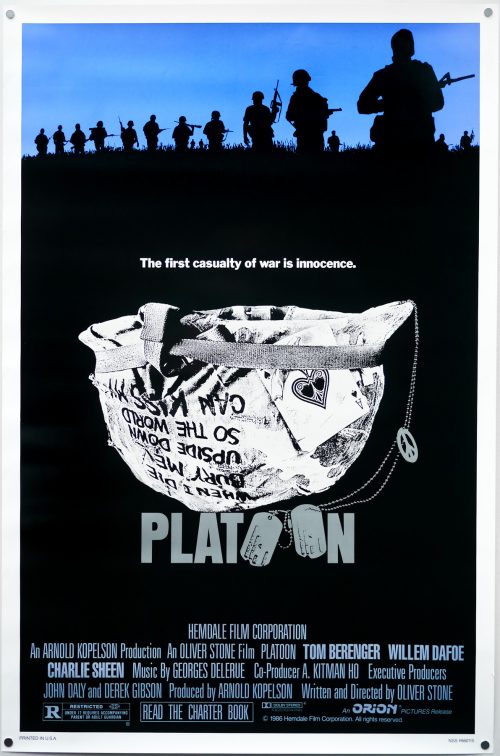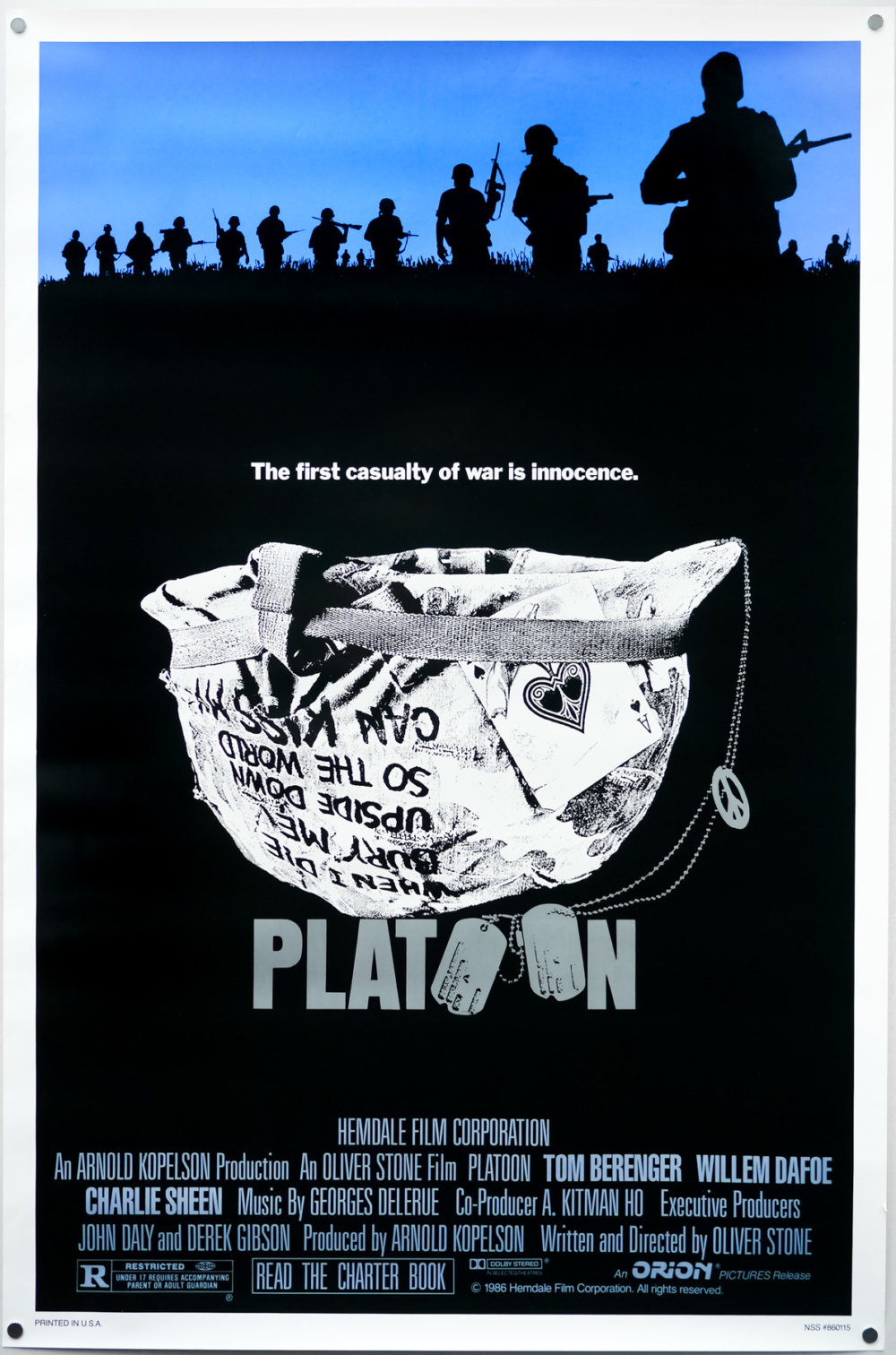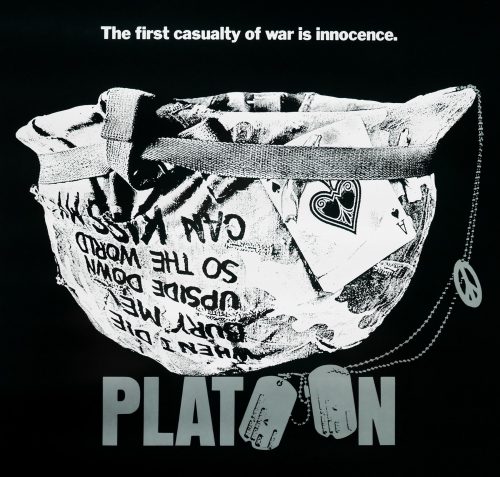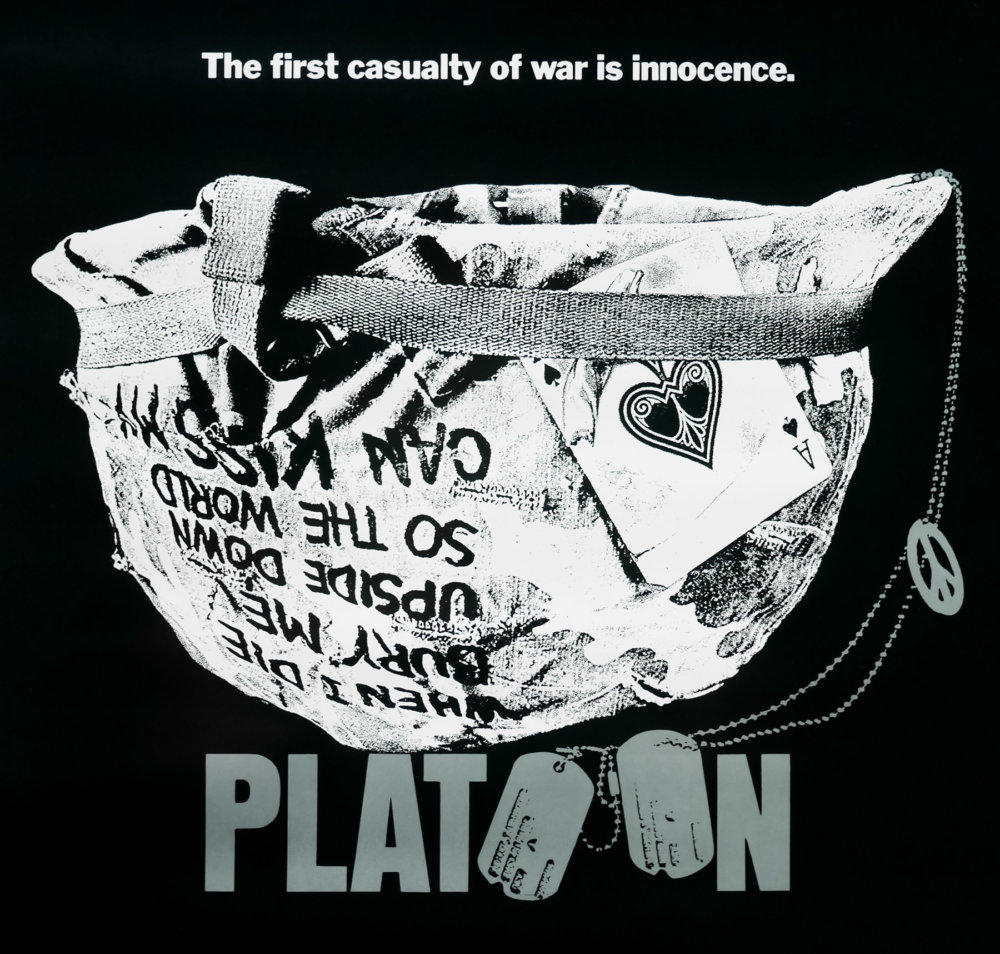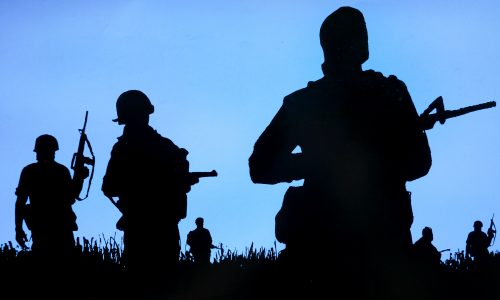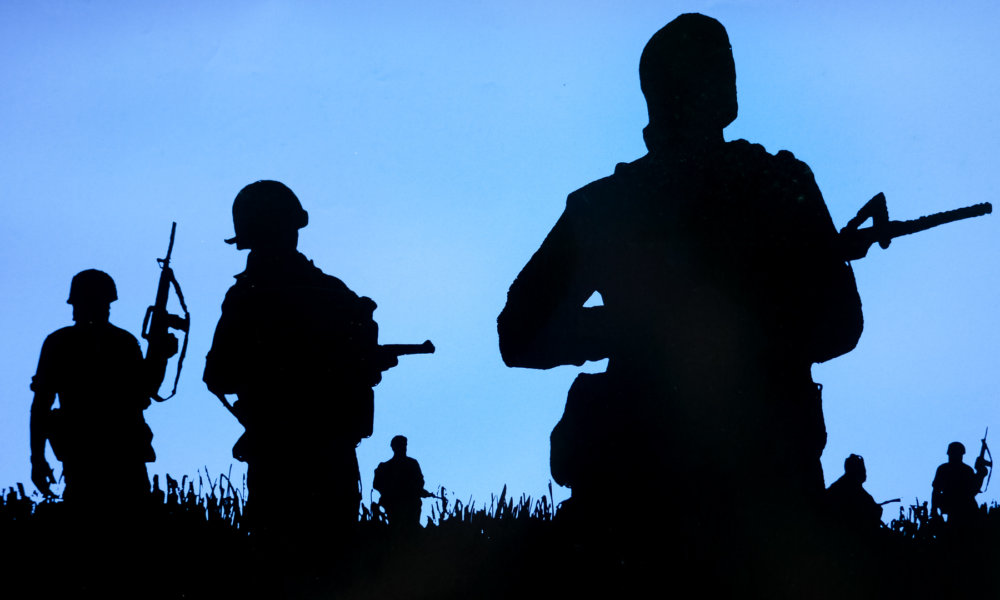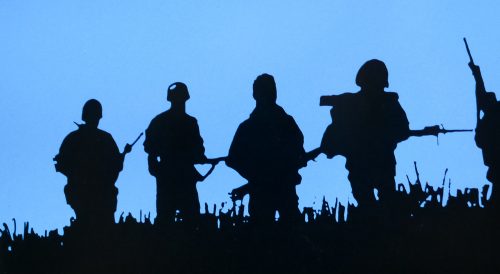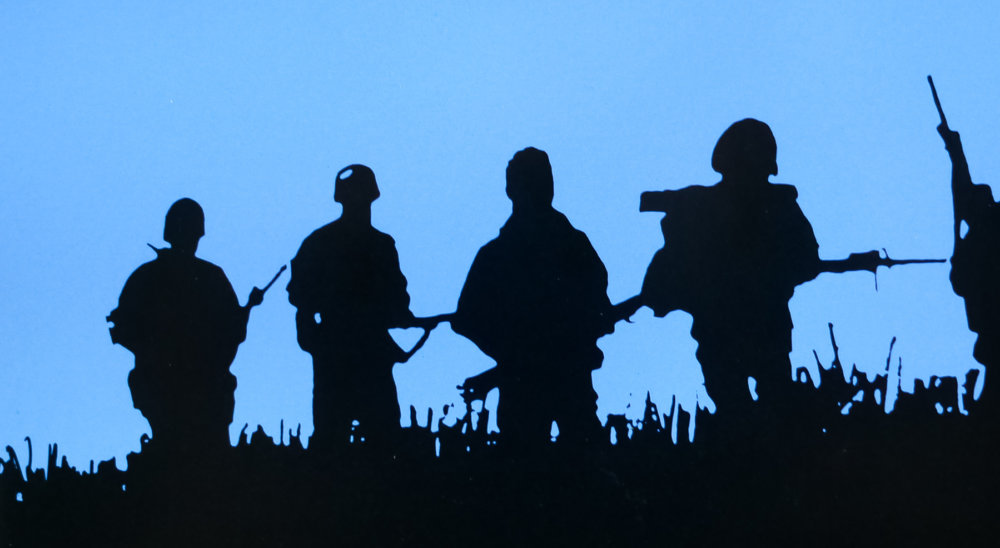 Title
AKA

--
Year of Film
Director
Starring
Origin of Film
Type of Poster
Style of Poster

Final
Origin of Poster
Year of Poster
Designer
Artist
Size (inches)

27 2/16" x 41"
SS or DS

SS
NSS #

860115
Tagline

The first casualty of war is innocence
An iconic image on this one sheet for the release of Oliver Stone's Academy Award-winning Vietnam war classic, Platoon, one of a three films that the director made on the subject (the others being Born on the Fourth of July and Heaven & Earth). The script, which was written by Stone, is based on his own experiences as an infantryman who served in tours of duty during the Vietnam war. He had signed up in 1967 after dropping out of Yale University and specifically requested to see combat in the war that had seen the first ground troops sent to the country two years earlier. Stone served in two different divisions for over a year and was wounded twice,  receiving several medals, including a Purple Heart.
The film follows Charlie Sheen's army grunt Chris Taylor (a proxy for Stone) who is serving as part of Bravo Company, 25th Infantry Division near the Cambodian Border. Taylor is fresh into the field and is treated with disdain by the more experienced soldiers (an incredible ensemble of acting talent, including Willem Dafoe, Tom Berenger, Keith David and Forest Whitaker) who have all been in country for months, and he is quickly made aware that his presence is inconsequential. After a few skirmishes in which some members of the division are killed, Taylor is eventually accepted into the group and discovers the grinding boredom and rampant drug use amongst his fellow soldiers. Tensions between two sergeants, the ill-tempered, battle-scarred Barnes (Berenger) and the pleasant, more reasonable Elias (Dafoe) reach breaking point following an incident involving innocent villagers. Upon returning to base, the issue of a court-martial for illegal killing is raised and when the division is sent out on their next patrol, things reach boiling point, leaving Taylor fighting to survive against the enemy as well as members of his own team.
This one sheet was designed by the great Bill Gold who is best known for his working relationship with Clint Eastwood that has lasted over four decades. He worked on the iconic one sheet for Dirty Harry and went on to design the American poster for every Eastwood film since, which includes the brilliant one for Clint's last Western,Unforgiven (1992). Gold has also designed posters for some of Hollywood's greatest directors, including the likes of Stanley Kubrick (A Clockwork Orange, with artwork by Philip Castle) and Alfred Hitchcock (Dial M For Murder).
Born in New York City in 1921, Gold studied illustration and design at the Pratt Institute before starting his professional design career in 1941 in the publicity department for Warner Brothers. One of his earliest designs was for the classic Humphrey Bogart filmCasablanca and within a few years he went on to become the head of the studio's poster department. In 1962 he started Bill Gold Advertising in New York and then spent the next four decades creating hundreds of memorable poster designs and collaborating with some of the best illustrators in the business, including the brilliant Bob Peak.
Gold started to design less posters towards the end of the 1990s, with only a handful of posters for Eastwood films being credited to him. His last poster was for the 2011 film J. Edgar (directed by Eastwood), which Gold agreed to work on after an unsuccessful period of retirement following the poster he worked on for Mystic River in 2003. He continues to live in Upstate New York and in 2011 a book was released to coincide with his 90th birthday called Bill Gold Posterworks, which features 450 pages worth of his incredible designs and details his creative process. Unfortunately, it has an eye-watering price tag that has prevented me picking a copy up but I hope that one day a more affordable version will be released.