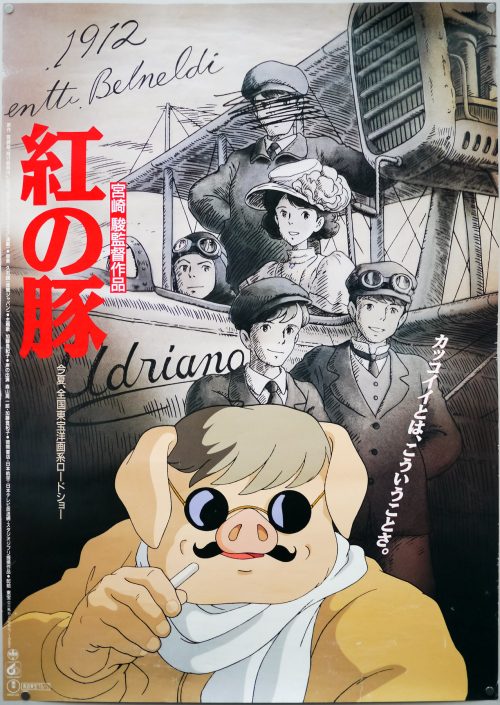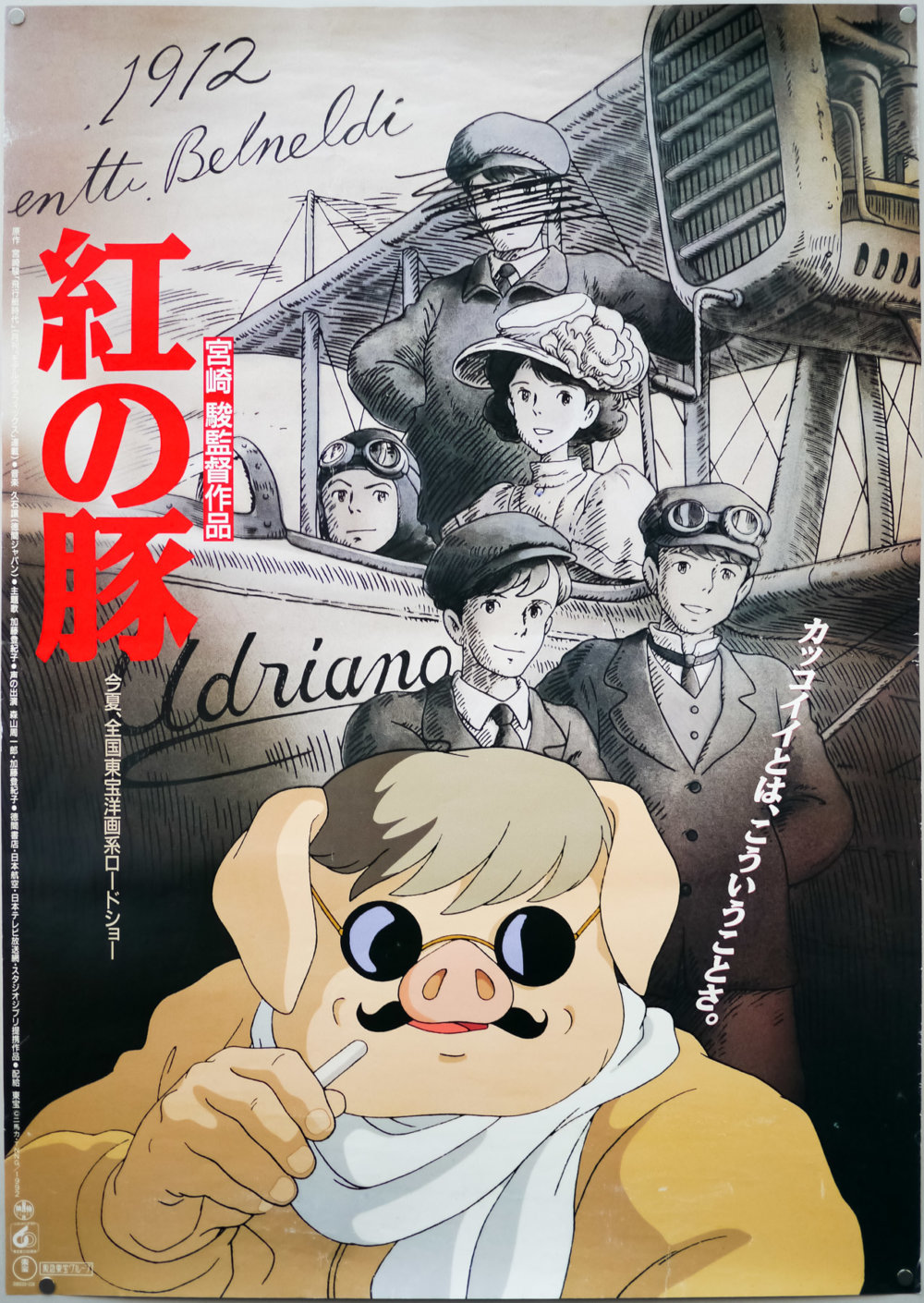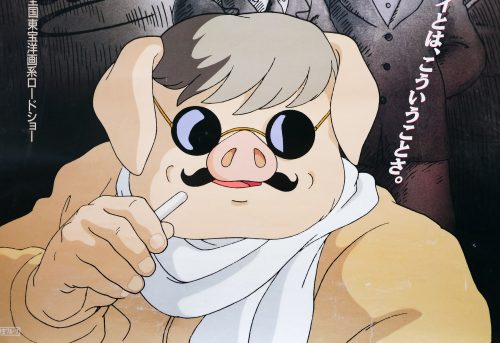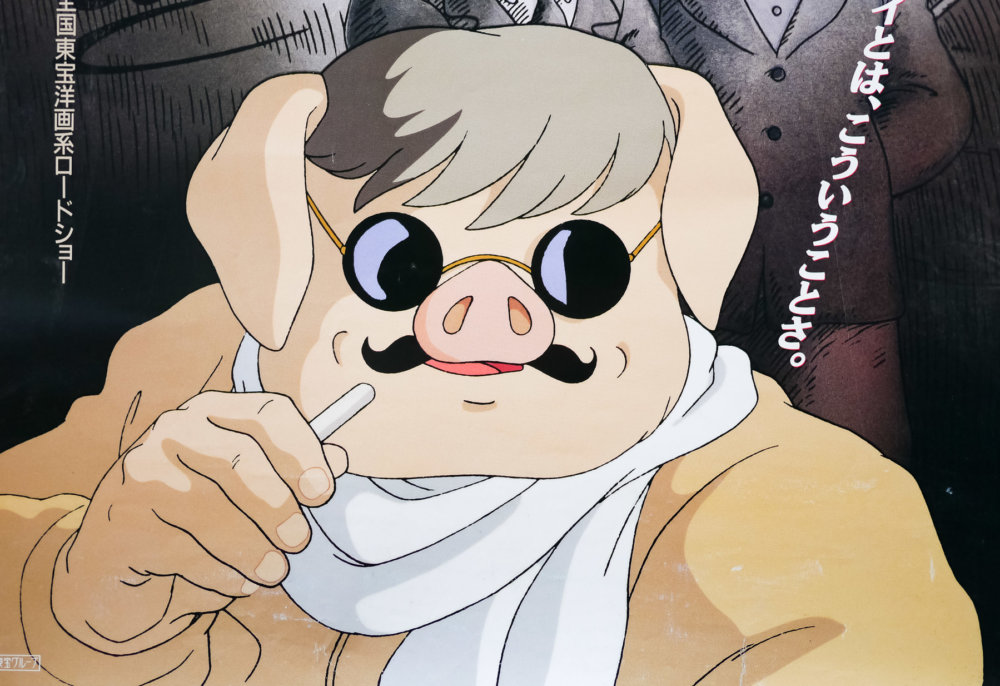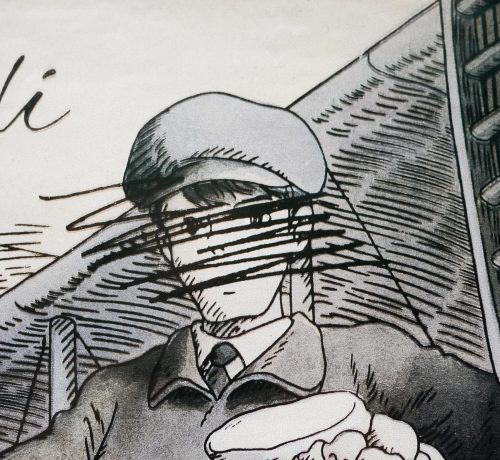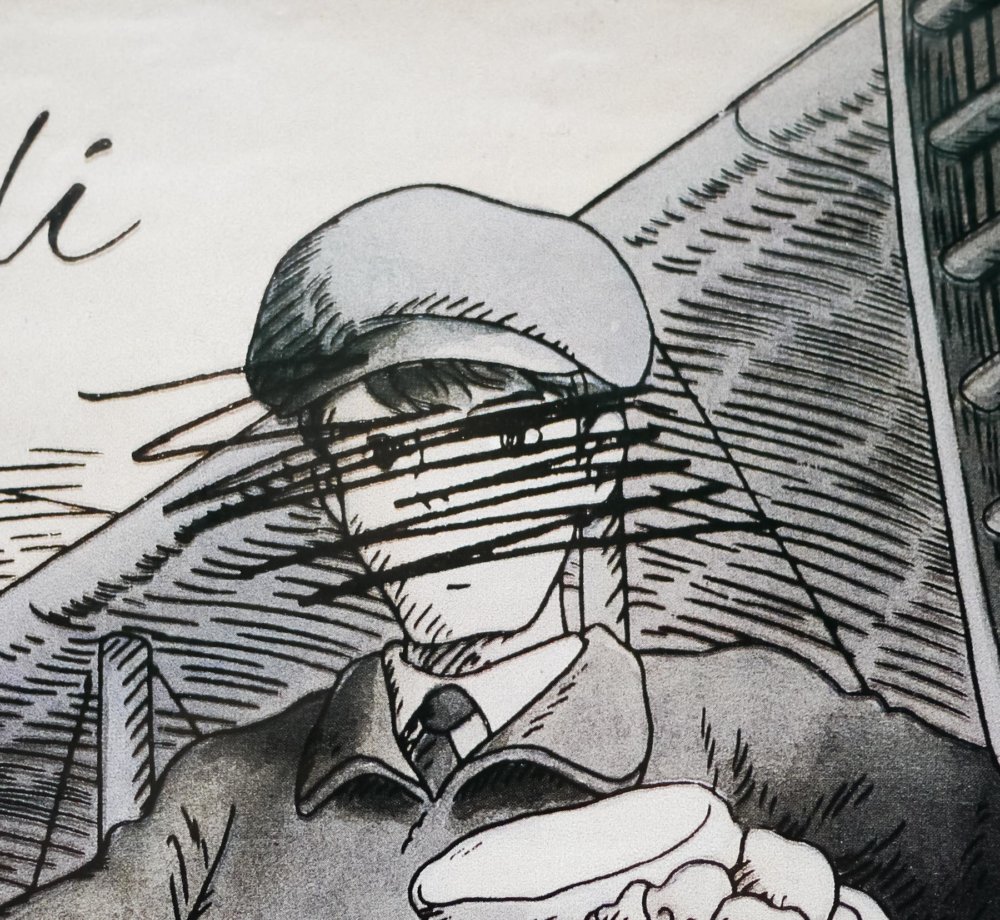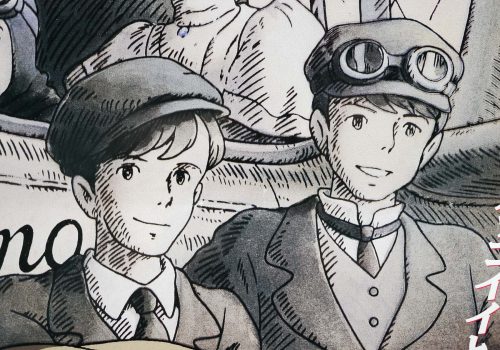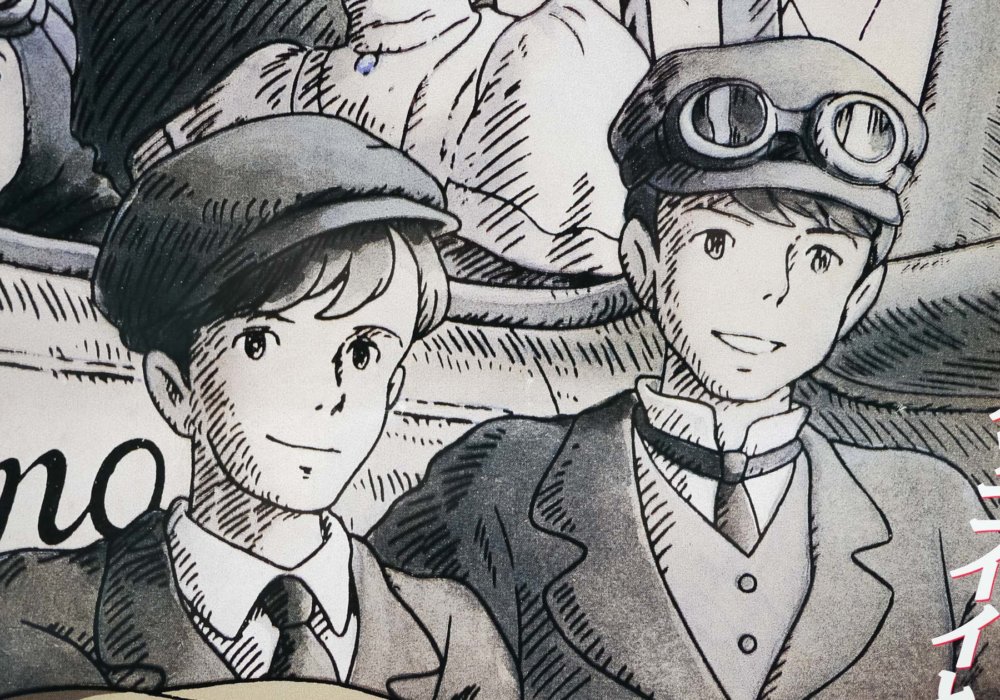 Title
AKA

Kurenai no buta (Japan - original title)
Year of Film
Director
Starring
Origin of Film
Type of Poster
Style of Poster

--
Origin of Poster
Year of Poster
Designer
Artist
Size (inches)

28 12/16" x 40 7/16"
SS or DS

SS
Tagline

--
This is the scarce B1 size Japanese poster for the release of master animator Hayao Miyazaki's 1992 film Porco Rosso. Originally planned as a short feature to be played onboard Japanese Airlines flights, and based on Miyazaki's manga The Age of the Flying Boat, the scope of the project changed and it was made into a full-length film. When compared to other Studio Ghibli films, Porco Rosso is set in more recognisable 'real world' locations, including islands off the Adriatic coast and the Italian city of Milan (even if it's topographically inaccurate).
The film is set between the two World Wars and focuses on the story of the titular pig, actually named Marco, who pilots an armed flying boat which he uses to defend ships and other planes against bands of pirates who attack and steal valuables from unlucky travellers. A backstory explains that Marco was once a human pilot for the Italian airforce but it is intimated that he deserted from it at a certain point – one sequence sees him recalling an dogfight that saw all of his squadron killed – and for reasons that are never made clear he was turned into a pig (one character talks about a 'curse'). When a cocky American pilot joins forces with the pirates he goes after Marco, shooting his plane down and then claims to have killed him. The pig survives the crash and transport his damaged aircraft to Milan where an engineer named Piccolo and his niece work to repair and improve it. When Marco and Piccolo's niece return to the islands the stage is set for a dogfight between Curtis and the flying pig.
This B1 features an image of a photograph that is glimpsed in the film and explained by one character to be the last surviving photo of Marco as a human (the scribbled face at the top). There are several theories that fans of the film have posited about Marco's appearance with some saying that it's meant to be taken figuratively, that he sees himself as a pig and has taken that form in his mind, whereas others point to the fact that you glimpse him morphing into a human during one scene and another character apparently sees him change back to human at the end. Whatever the truth, he makes for an entertaining lead character and the film is another Studio Ghibli triumph.