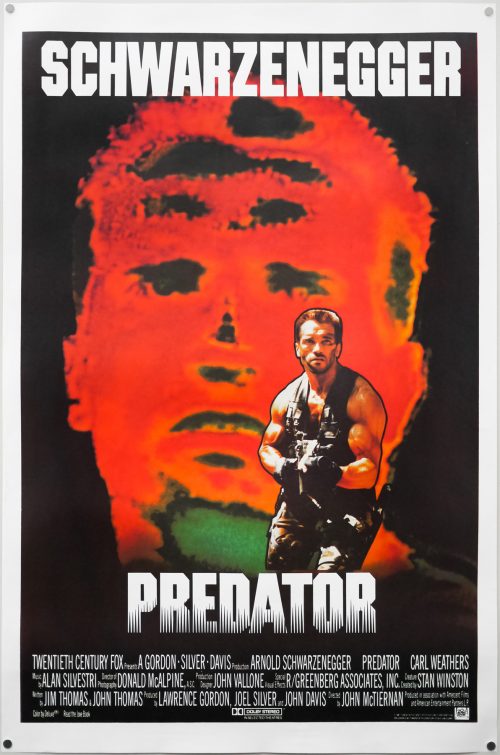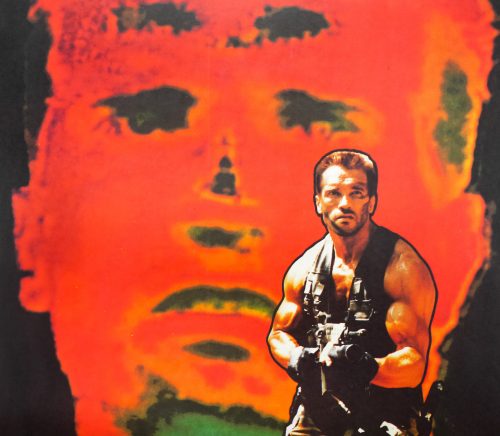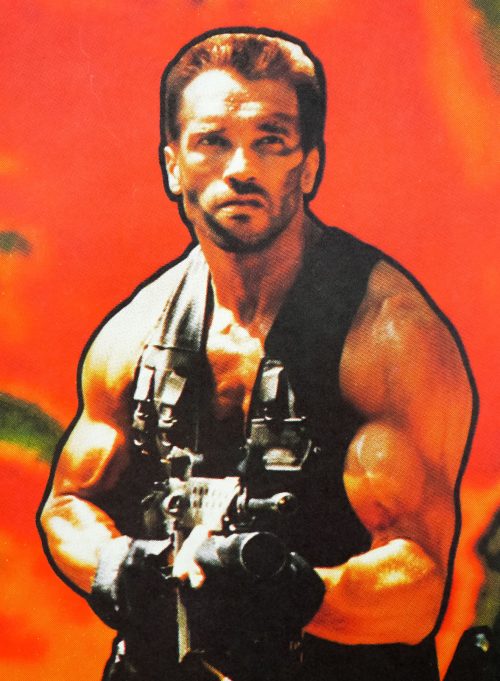 Title
AKA

O Predador (Brazil / Portugal)
Year of Film
Director
Starring
Origin of Film
Type of Poster
Style of Poster

--
Origin of Poster
Year of Poster
Artist
Size (inches)

27 1/16" x 40 15/16"
SS or DS

SS
NSS #

--
Tagline

--
One of the best films of the 1980s and certainly one of the Austrian Oak's finest roles, Predator is a film I've seen more times than I care to remember. Directed by John McTiernan, who would go on to helm Die Hard the following year (arguably the greatest action movie ever made), the film is an excellent mix of gung-ho action and sci-fi horror with a truly iconic monster that has gone on to appear in several (not so great) sequels and spin-offs.
The story sees Schwarzenegger's team of single-monikered, rough-neck commandos dropped into a dangerous South-American jungle ostensibly on a rescue mission. When they discover a series of butchered and skinned corpses it soon becomes clear that they're dealing with more than just a bunch of gun-toting guerrillas and someone, or something, is following them through the jungle. The film features several memorable characters, including Native American Sonny Landham's Billy, a man-mountain with much-needed tracking skills and the first one to realise they're not alone, and Bill Duke's Mac who memorably leads the charge with a mini-gun when one of his comrades is killed. Like many of Schwarzenegger's films, Predator is eminently quotable and features countless memorable lines spoken by several of the characters – 'If it bleeds, we can kill it!'
This is the scarce international one sheet that was likely to have been printed in the USA for use in English-speaking international markets. I'm unsure who is responsible for the design but it does feature the same photo of Arnie that features on the UK quad that was put together at the London design agency FEREF.