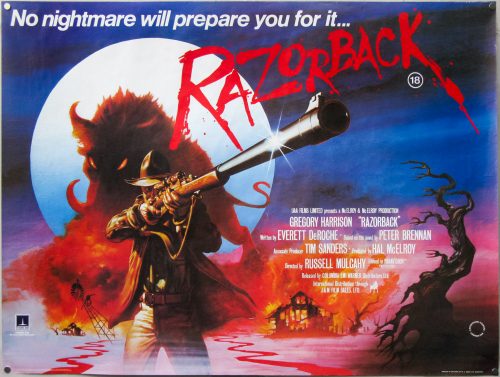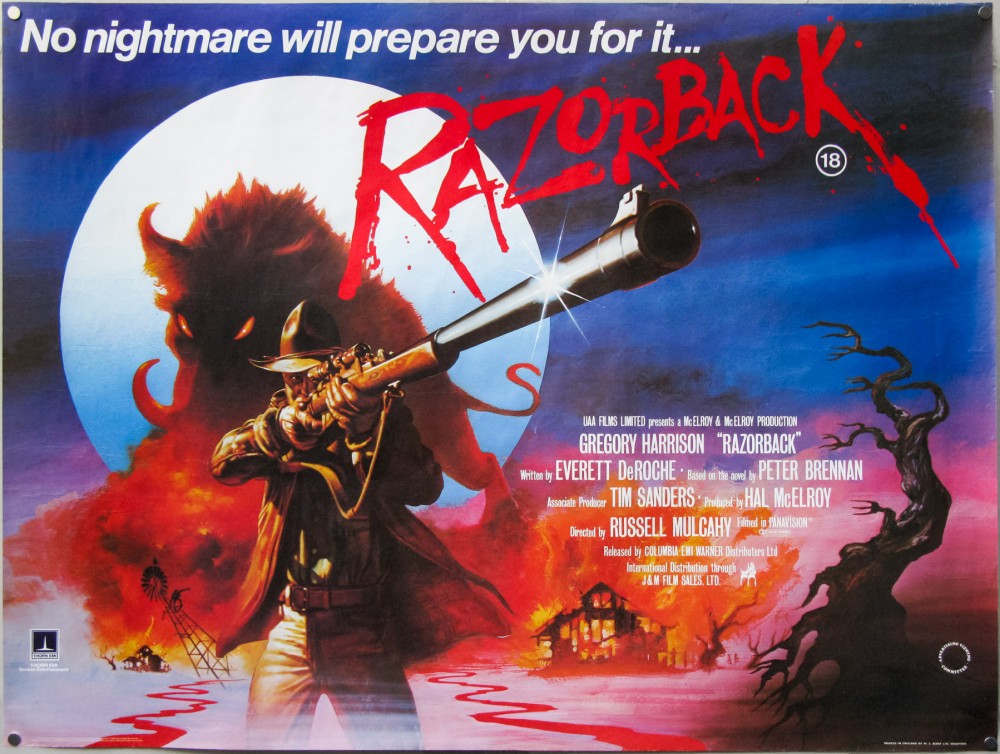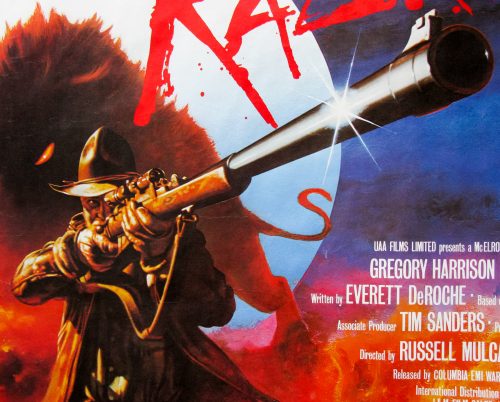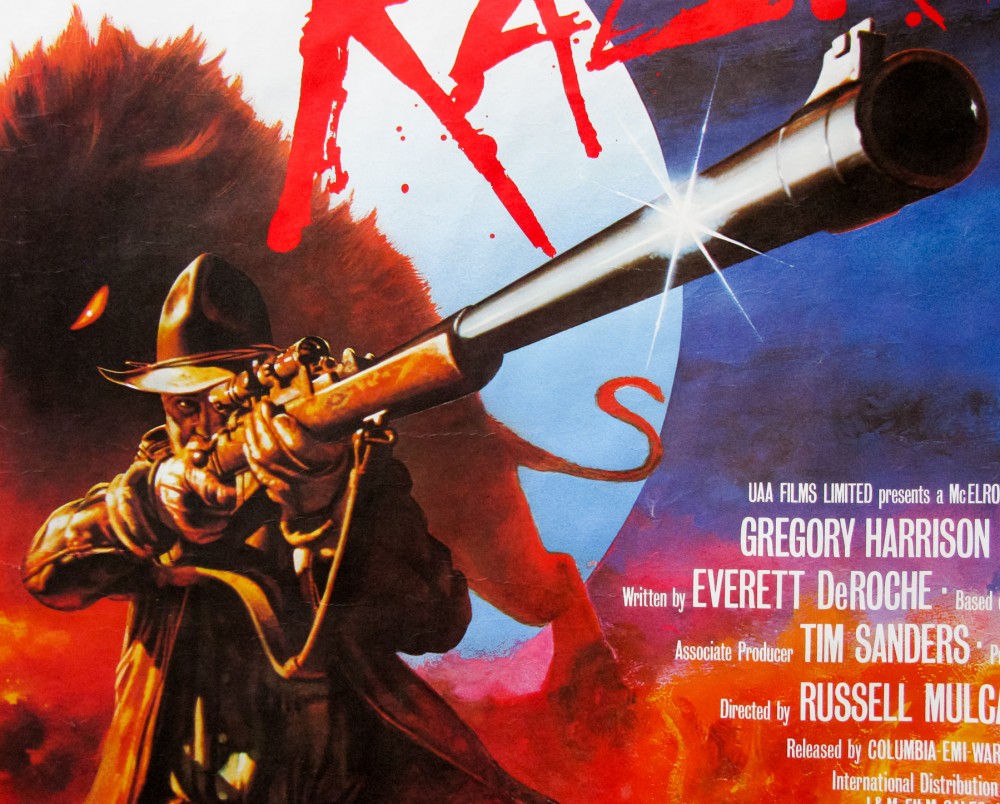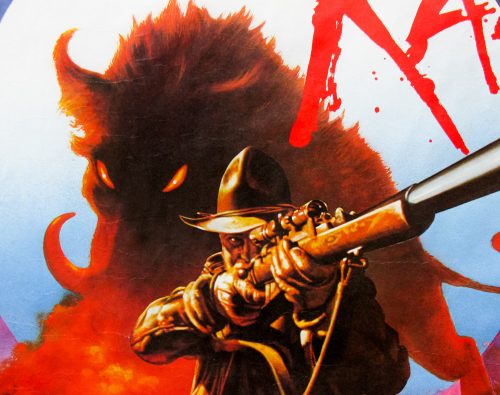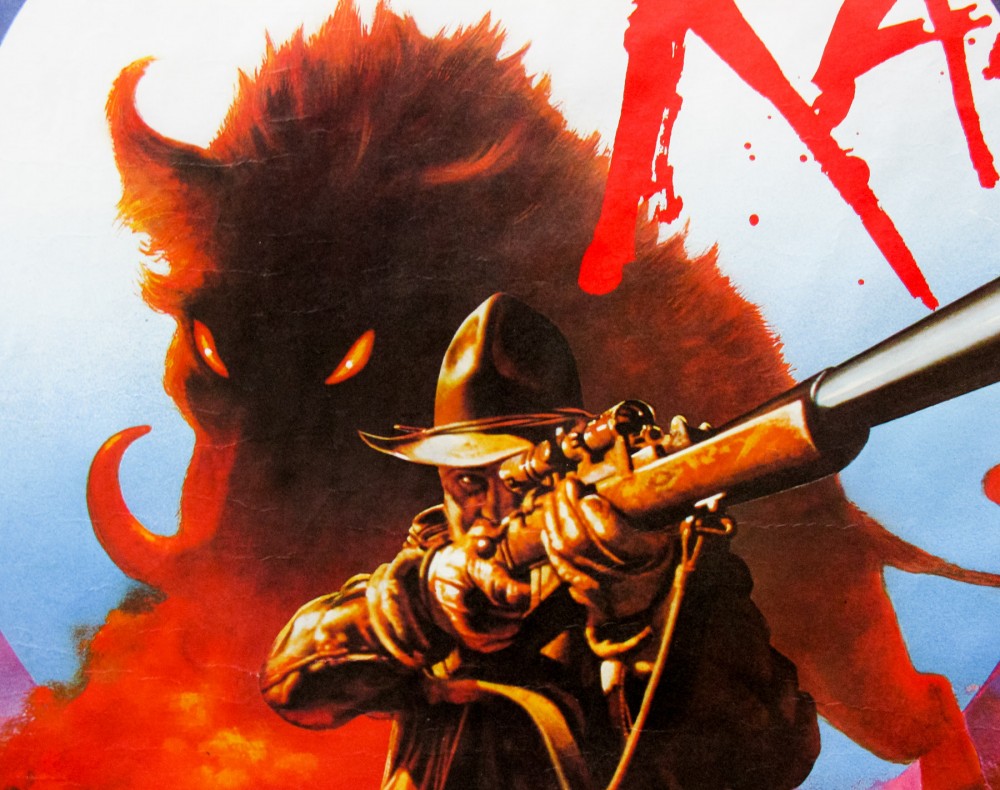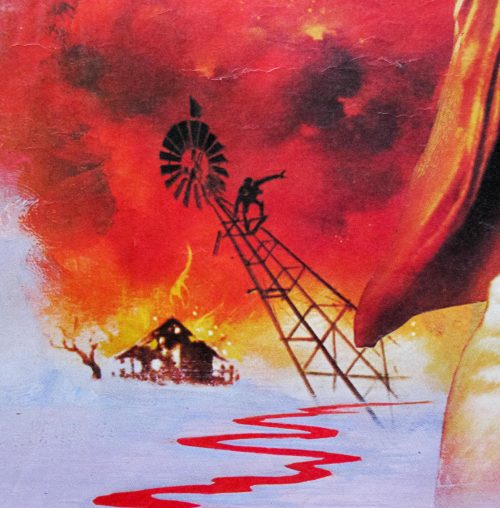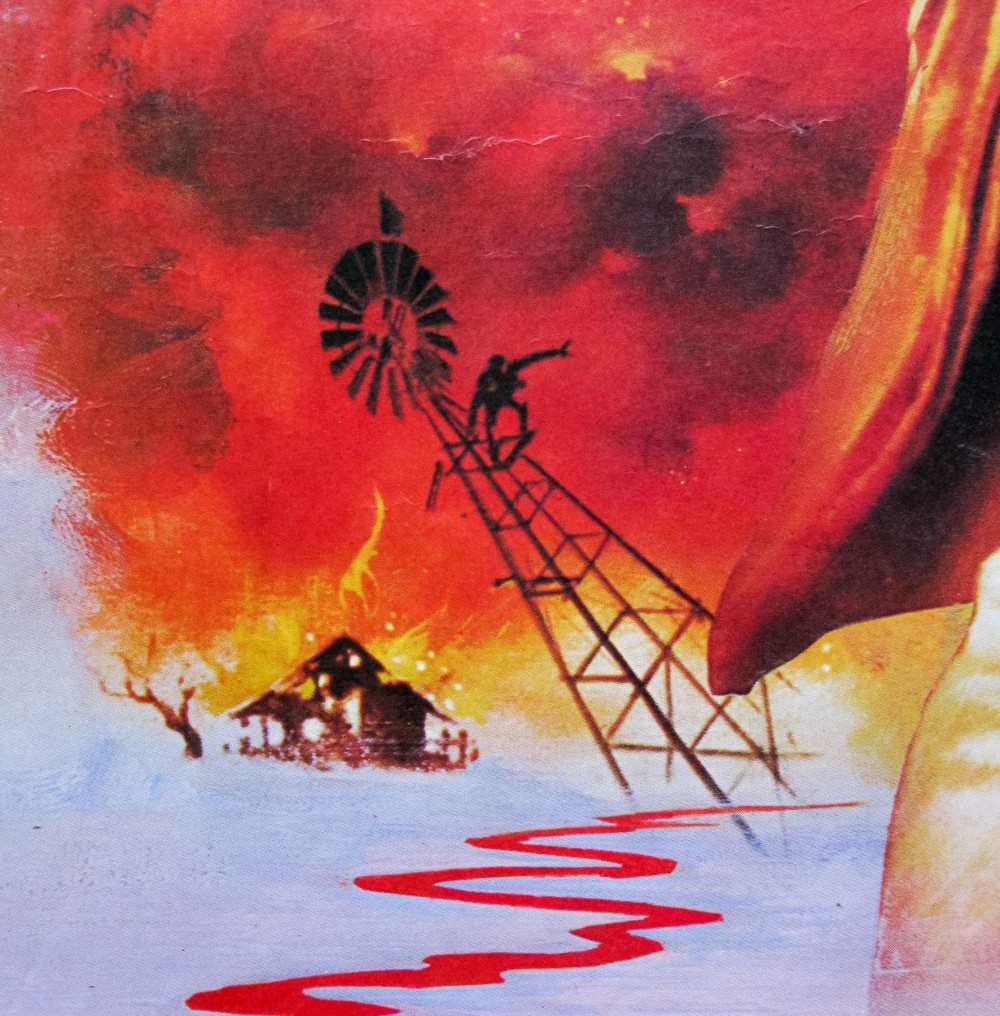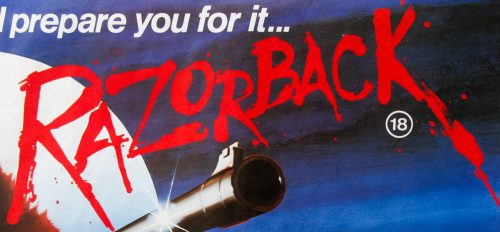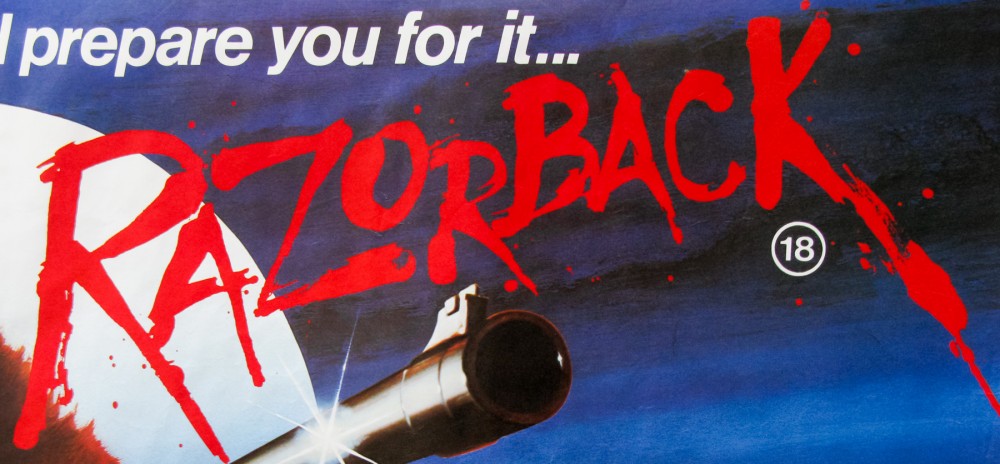 Title
AKA

--
Year of Film
Director
Starring
Origin of Film
Type of Poster
Style of Poster

--
Origin of Poster
Year of Poster
Designer
Artist
Size (inches)

30 1/16" x 39 15/16"
SS or DS

SS
NSS #

--
Tagline

No nightmare will prepare you for it...
'Jaws with boars', Razorback was the debut feature of Australian director Russell Mulcahy, probably best known for the 1986 fantasy classic Highlander. Prior to shooting the film Mulcahy had been working as a successful music video director for several years and is credited with the first video ever to air on MTV (Video Killed the Radio Star by The Buggles).
Set and filmed in the Australian outback, the story sees American Carl Winters (Gregory Harrison) traveling there to investigate the mysterious disappearance of his wife, a reporter who was looking at the illegal hunting of outback wildlife. Carl soon discovers that she was attacked by an oversized Razorback boar and teams up with a local hunter (Bill Kerr), whose grandson was killed by the beast, and his friend Sarah (Arkie Whiteley). They set out to track down and stop the creature before it can kill again but have to contend with a pair of deranged locals intent on covering up their part in the death of Carl's wife.
Mulcahy's direction and Dean Semler's award-winning cinematography elevate the film above the usual low-budget horror fare. The special effects used to realise the titular beast aren't particularly great but there a handful of scenes that are well done, including some long shots of the rhino-sized animatronic monstrosity. The ending feels notably rushed and an interview with Alan Jones (critic, and friend of Mulcahy) on the DVD makes it clear that the director was forced to film the last few minutes against his wishes; Mulcahy having planned an alternative ending.
I'm crediting the artwork to ace illustrator Boris Vallejo, despite the lack of his usual signature, because it's clearly his work as seen on this signed Belgian poster (image taken from emovieposter). It could be that Boris worked on a landscape layout, but It's likely that a British designer was tasked with adapting his original artwork to the quad format. It's equally possible that a British illustrator was asked to ape his style with a new layout. Regardless, it's only fair that he is given the credit.
The original trailer is on YouTube.