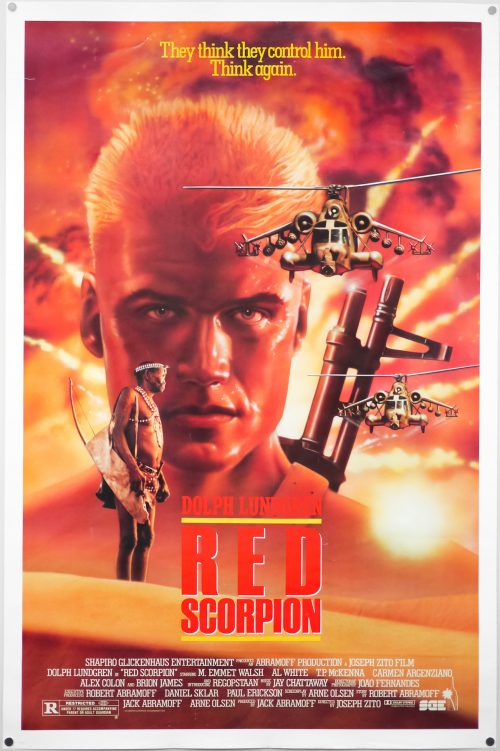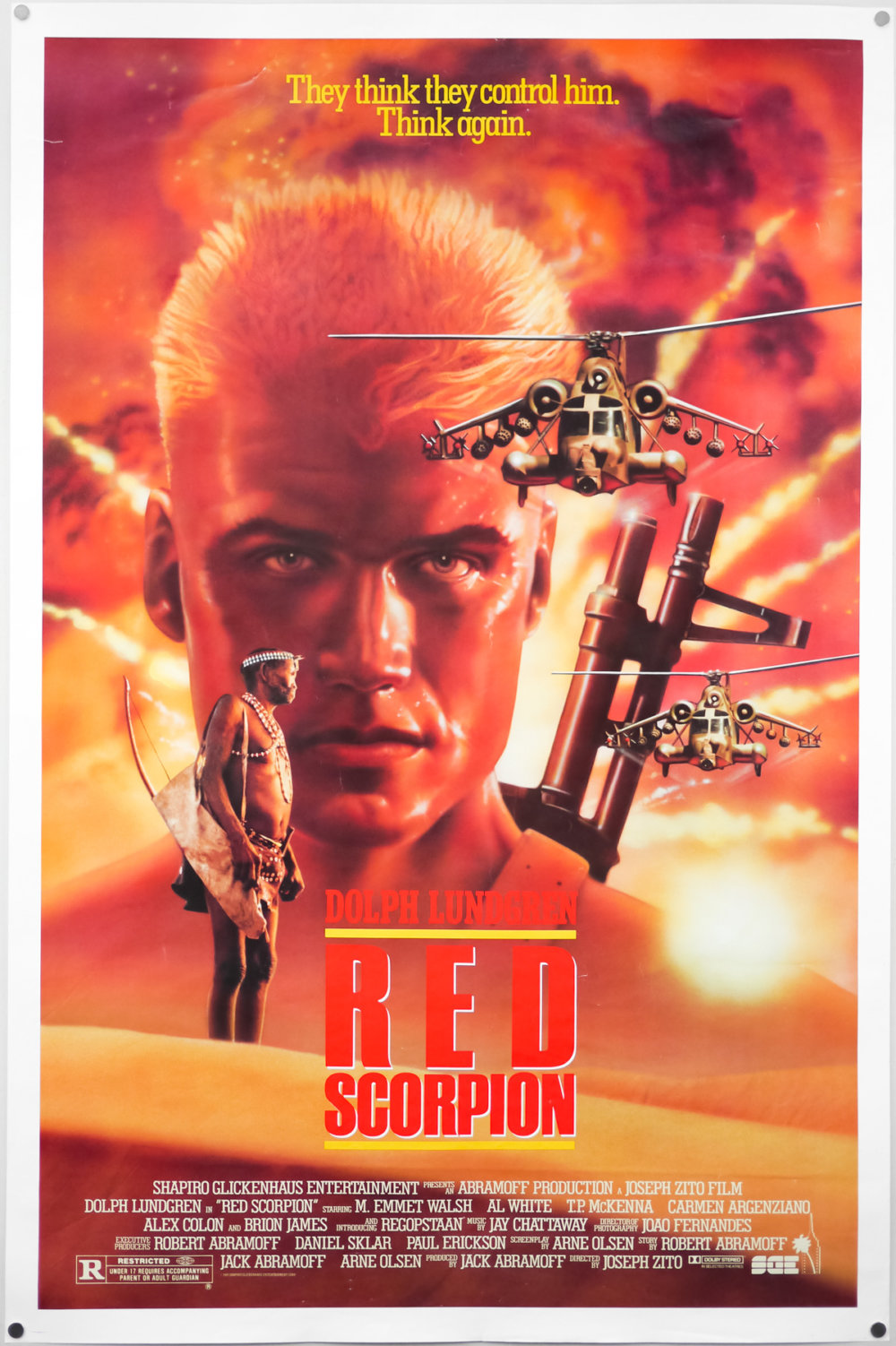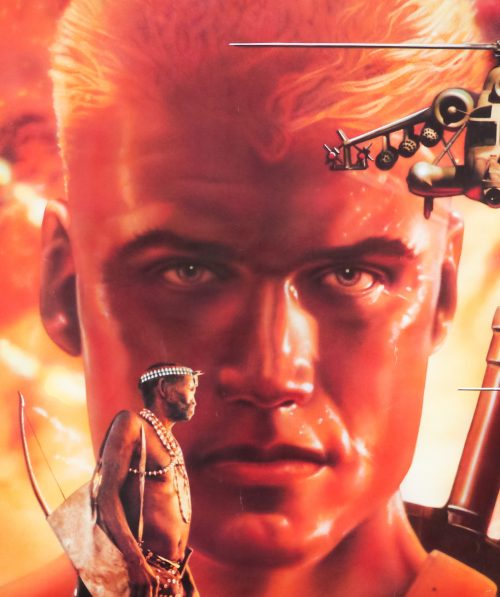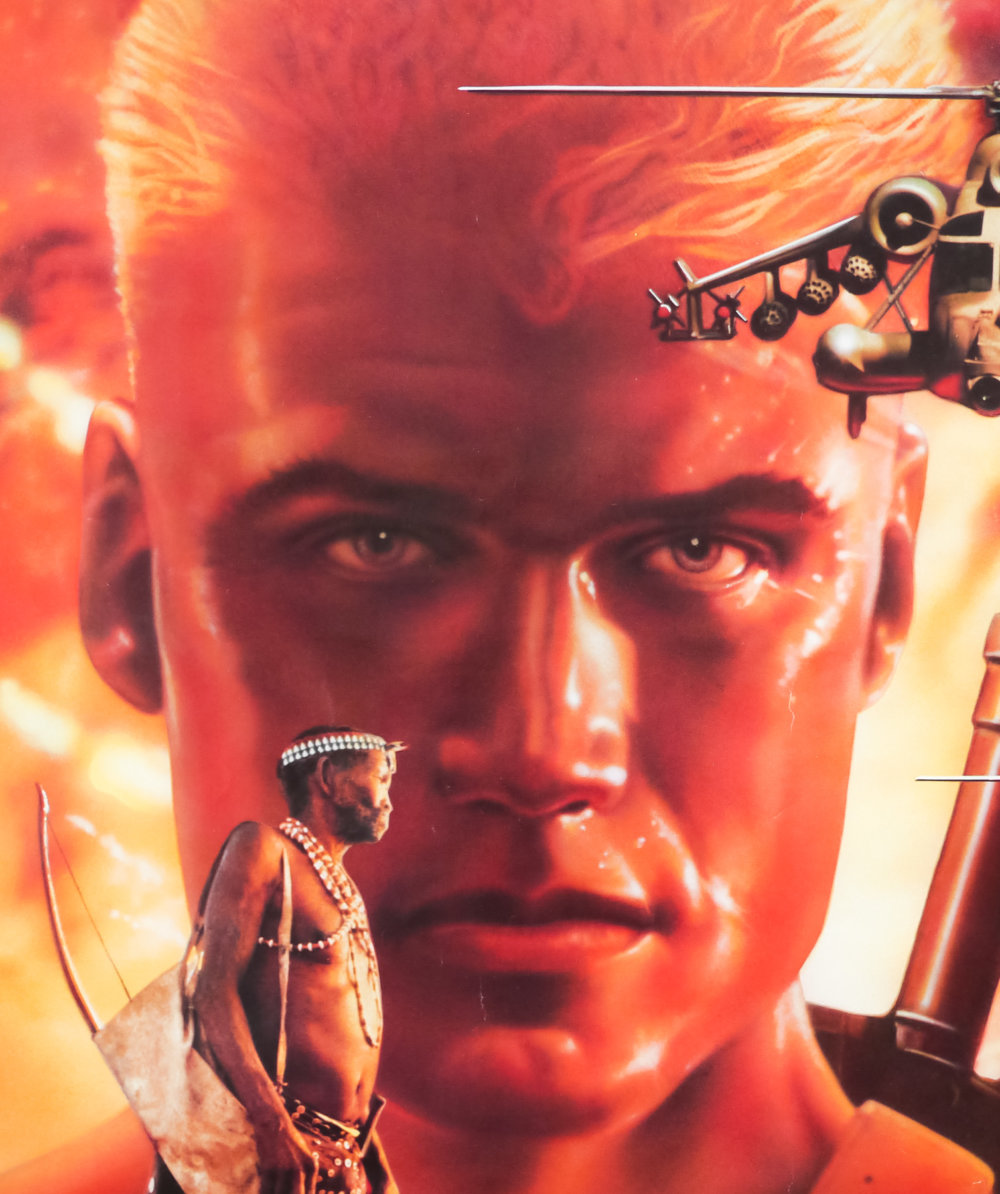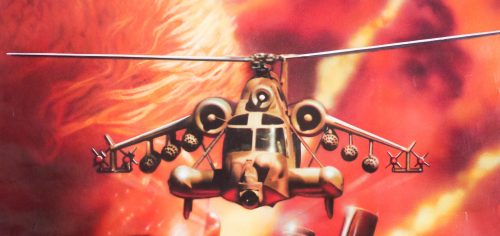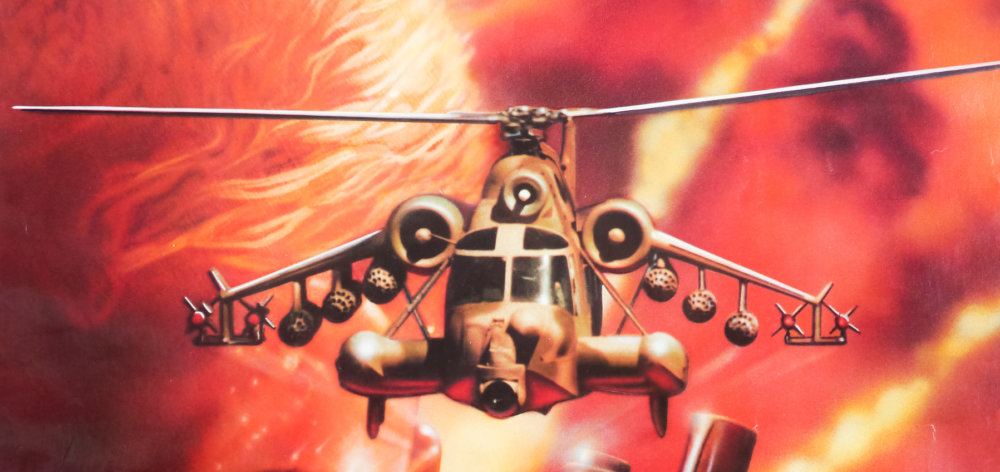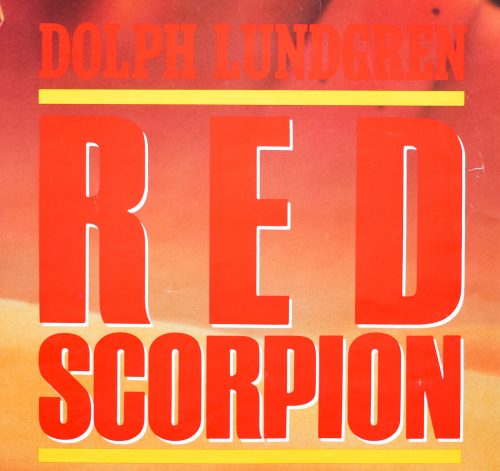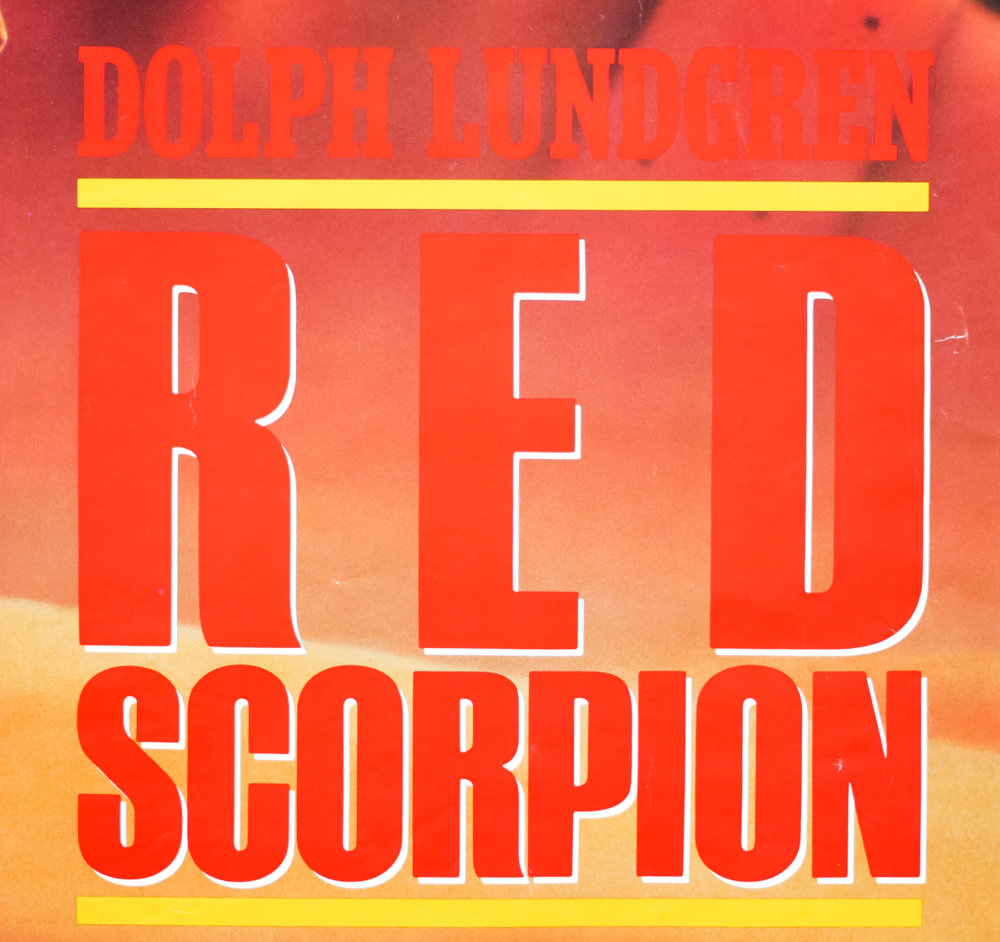 Title
AKA

--
Year of Film
Director
Starring
Origin of Film
Type of Poster
Style of Poster

--
Origin of Poster
Year of Poster
Designer
Artist
Size (inches)

27 1/16" x 40 14/16"
SS or DS

SS
NSS #

--
Tagline

They think they control him. Think again.
Directed by Joseph Zito, a man with only 9 films under his belt, including a couple of Chuck Norris titles and the notorious slasher The Prowler, Red Scorpion was the second film to be headlined by the Swedish action star Dolph Lundgren. After earning degrees in chemical engineering, Lundgren won a couple of European championships in the martial art of Karate and eventually landed a job as a bodyguard for the singer and actress Grace Jones. The pair soon began a relationship and when he accompanied Jones during the filming of A View to a Kill she suggested he try out for a minor role in the film. This appearance helped him land the memorable role of the Russian boxer Ivan Drago in Rocky IV and then in 1987 he played He-Man in the ill-advised live-action film Masters of the Universe. Since then he has featured in over 60 films, mostly in the action genre.
Red Scorpion was produced by the disgraced former American lobbyist Jack Abramoff who was sentenced to jail in 2006 for mail fraud, conspiracy to bribe public officials, and tax evasion, all related to his involvement in lobbying for American Indian tribes and casinos. Before his career as a lobbyist, Abramoff spent 10 years in Hollywood as a producer and developed the screenplay for Red Scorpion along with his brother Robert, a more prolific producer who is still working in the industry today. Red Scorpion was filmed in Swaziland and the production became embroiled in the South African apartheid situation at the time, allegedly receiving some funding from the government as part of efforts to undermine the movement. The film suffered multiple delays and ultimately ended up about 8 million dollars over budget.
Dolph appears as Nikolai Petrovitch Radchenko, a Soviet Spetsnaz agent who is sent to a fictional African country to assassinate the leader of a large anti-communist rebel group. In order to get near to his target he gets involved in a bar brawl and is arrested and placed in a cell with a rebel commander. After gaining the man's trust, the pair escape and end up at the rebel's main hideout. He is met with distrust by most of the group and his attempt to assassinate the leader during the night results in his capture. After he ends up back in Soviet hands he is tortured and disgraced by his commanders, but manages to escape from an interrogation chamber and ends up in the desert where he is rescued by native bushmen. He learns about their customs and way of life, discovering that the peaceful tribe continues to be attacked by the Soviet forces. Radchenko is later given a ceremonial brand in the shape of a scorpion. Eventually he joins the rebel forces for an attack on the base where the corrupt Soviet commanders are based.
This poster was designed by the Los Angeles-based Kaiser Creative who worked on a number of film posters over the years. IMPAwards has a gallery of many of their posters. I've been unable to determine who is responsible for the artwork so if anyone has any ideas please get in touch.