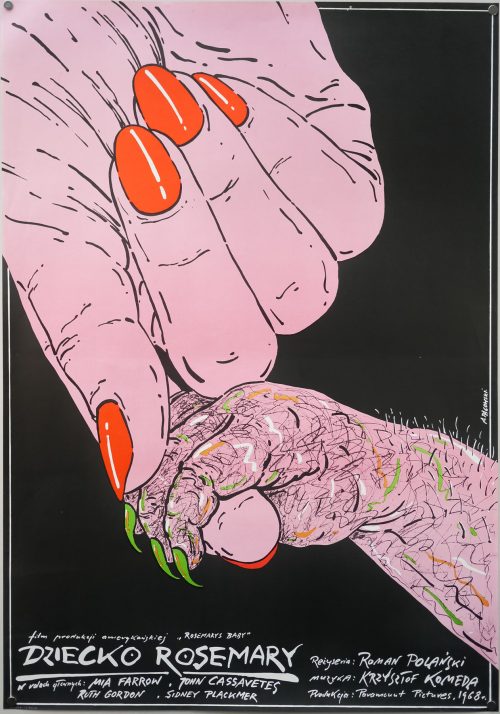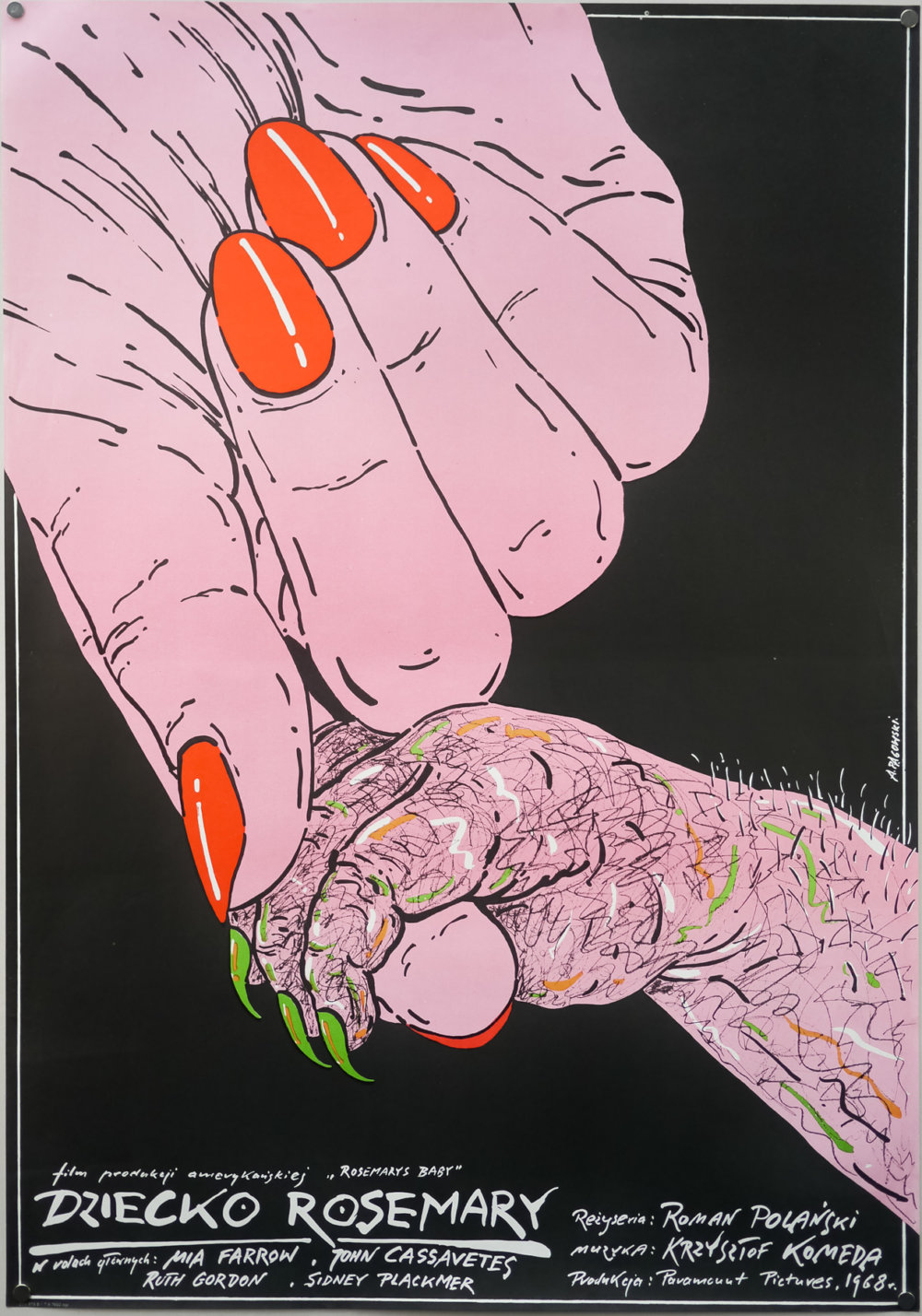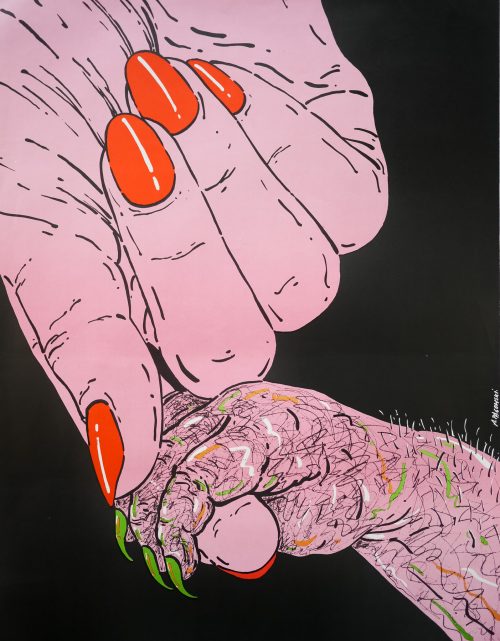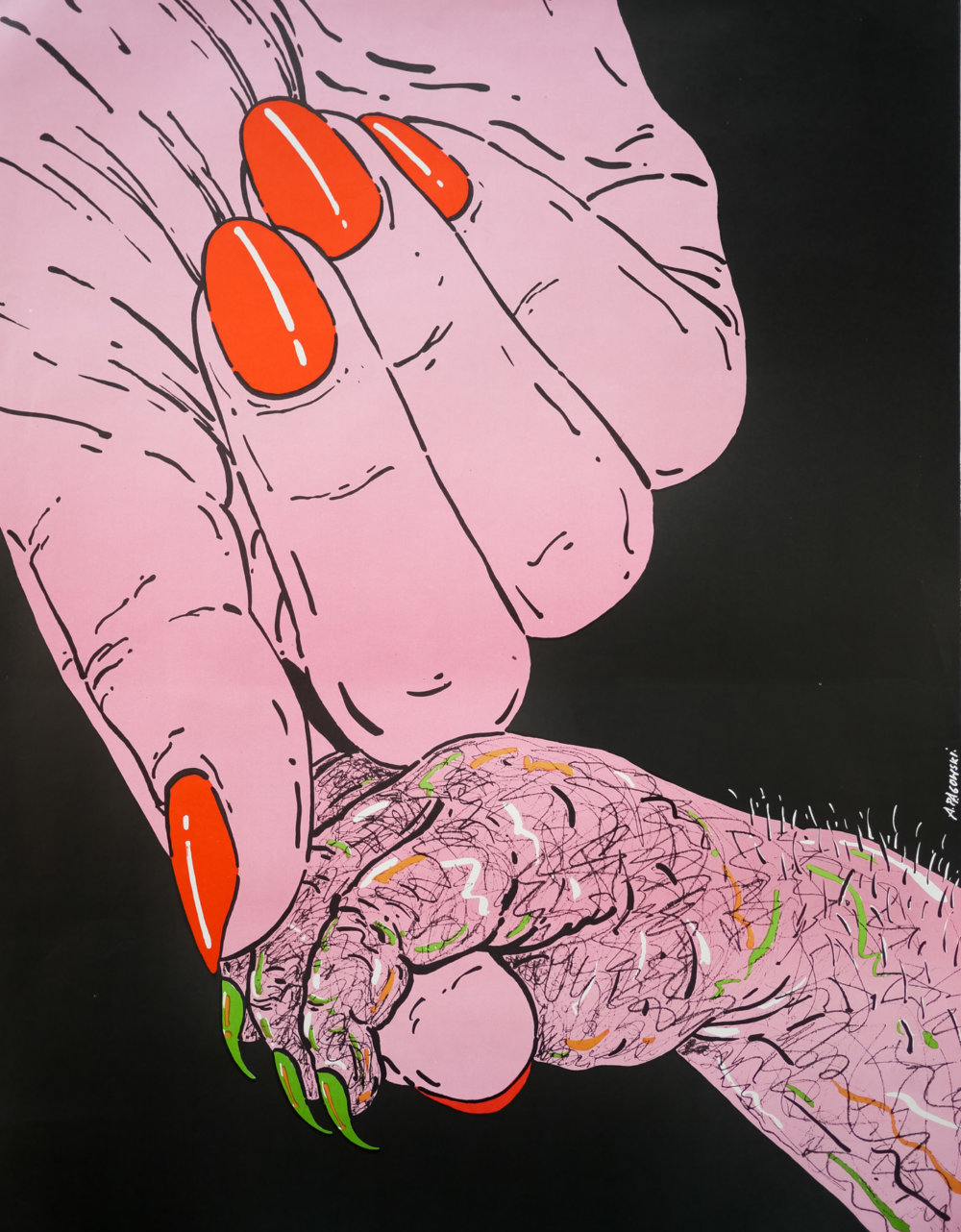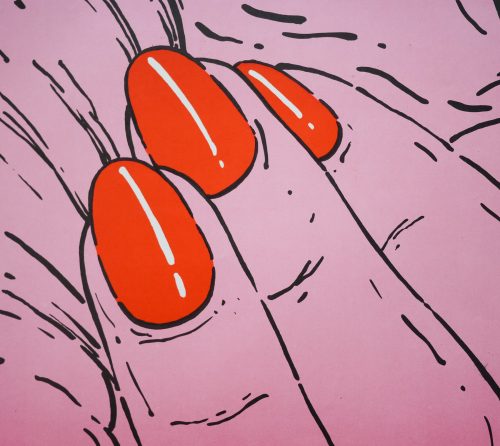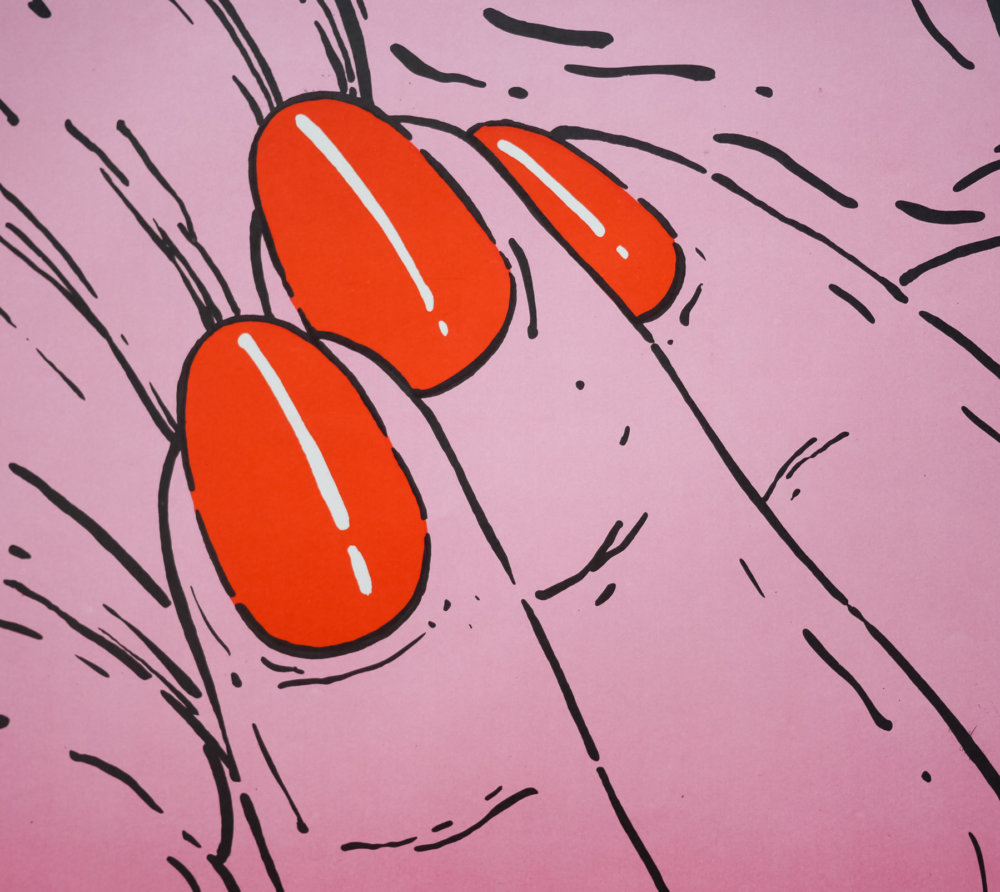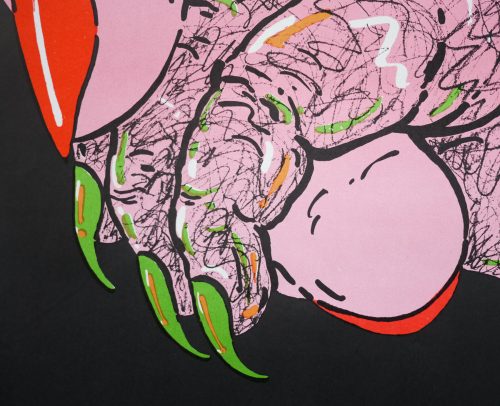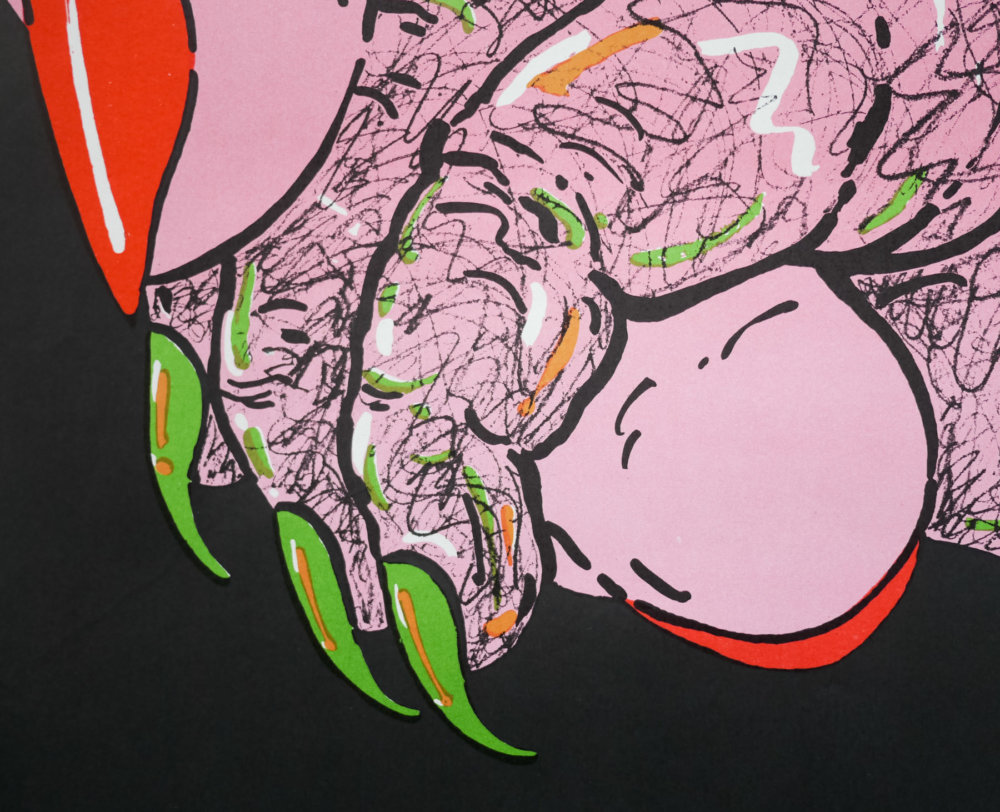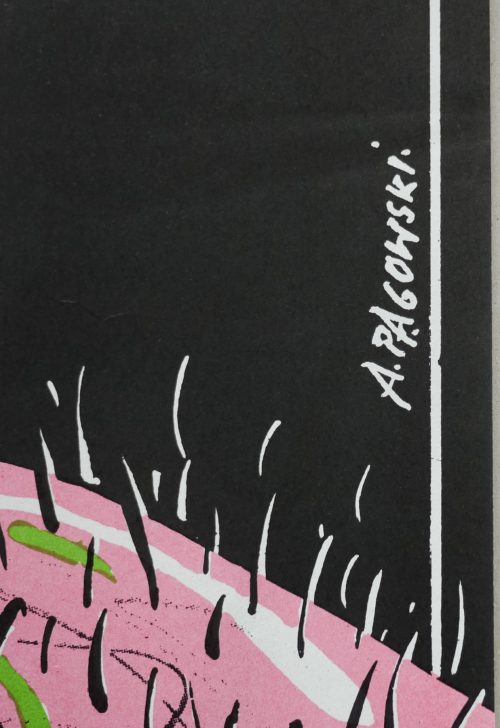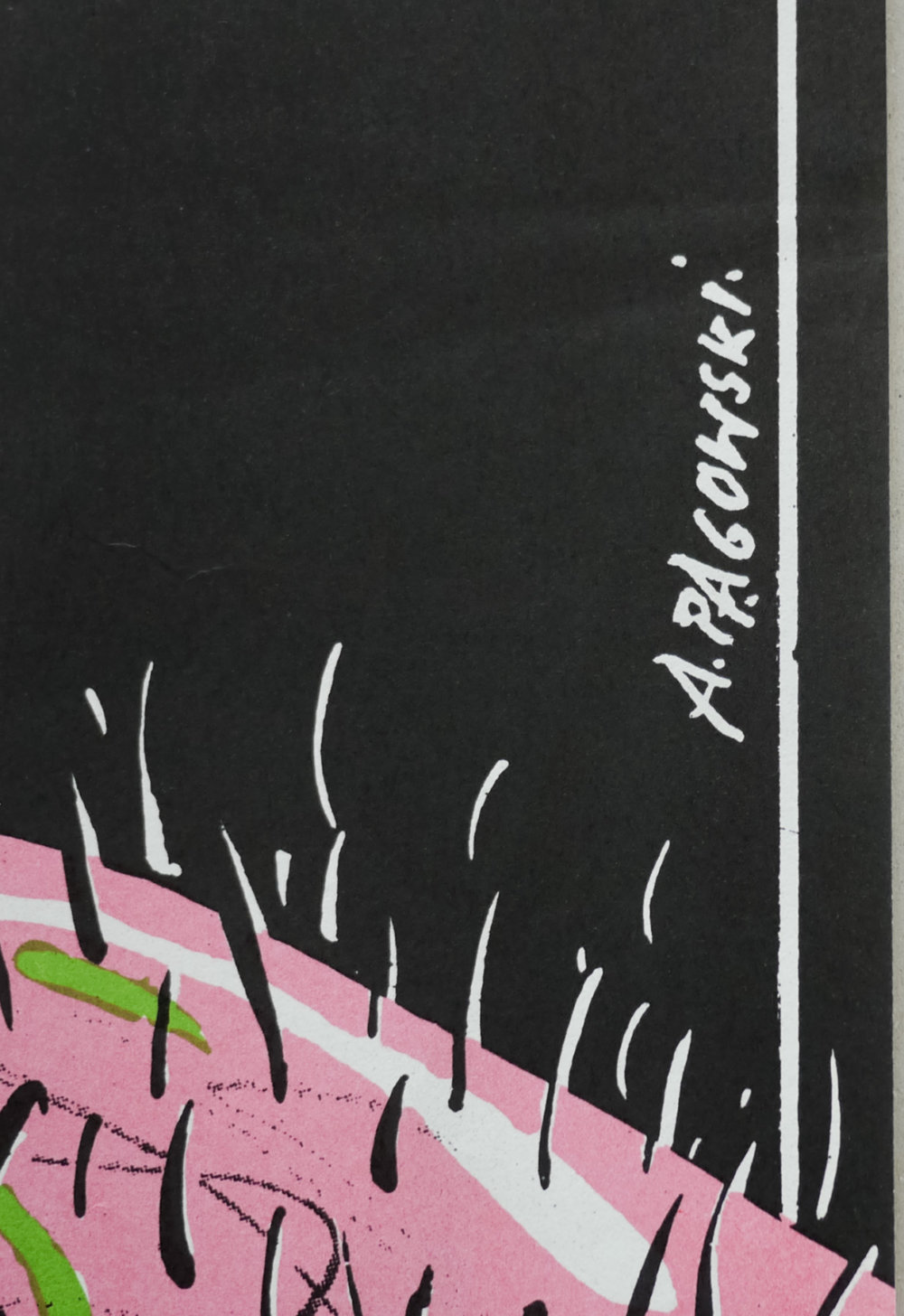 Title
AKA

--
Year of Film
Director
Starring
Origin of Film
Type of Poster
Style of Poster

Hands style
Origin of Poster
Year of Poster
Designer
Artist
Size (inches)

26 6/16" x 37.5"
SS or DS

SS
Tagline

--
This is one of two posters that were printed for the release in Poland of Roman Polanski's 1968 horror masterpiece Rosemary's Baby, which didn't take place until 1984. The film, based on a 1967 novel of the same name by Ira Levin, stars Mia Farrow as the titular young housewife who moves into Bramford, an opulent but fading apartment block, with her actor husband Guy (John Cassavetes). At first all seems well, despite Guy struggling to find work, but when another young resident dies in strange circumstances the pair meet elderly neighbours Minnie and Roman Castevet (Ruth Gordon and Sidney Blackmer) and are invited for dinner.
Soon afterwards Rosemary begins to have strange dreams and hears weird noises from inside the building, whilst Guy begins to spend more time with the Castevets. When Rosemary falls pregnant she begins to suspect that all is not as it seems and a friend of hers called Hutch (Maurice Evans) confirms that the building has a shady history and is concerned for her health. Soon after warning her of the possibility that a satanic group are active in the building Hutch falls into a coma and later dies. When the baby is due to arrive, Rosemary comes to learn the truth and sees that Guy had betrayed her to the satanic group for the sake of his acting career. The ending, which is one of the most infamous in horror film history, is still as disturbing today as it was in 1968. 
The film was a huge critical and commercial success, earning over $30 million in the US alone, which wasn't significant considering it had a budget of around $2.3 million. Polanski had already been lauded for Repulsion (1966) but it was this film, his first Hollywood production, that really shot him to international stardom. Sadly, a year after its release his wife Sharon Tate and four others were murdered by the psychotic Charles Manson and his gang and it would be three years before his next film was made.
This poster was designed and illustrated by Andrzej Pagowski, a prolific film poster artist who was born in Warsaw in 1953 and studied at the celebrated University of Fine Arts in Poznań, graduating in 1978 under the tutorship of the noted artist Waldemar Świerzy. In 1990 he started his own graphic design studio called Studio P, which he developed into an advertising agency by 1993. According to the biography on his official site, Pagowski has illustrated over 1000 posters during his career and has also done work for books, magazines and music covers. In addition, he is also a TV and theatre stage designer and a screen writer. Undoubtedly a man of many talents! His official site features an extensive gallery of his work, including several of the posters. Polishposter.com also features multiple pages worth of his movie posters and this culture.pl article is well worth a read too.