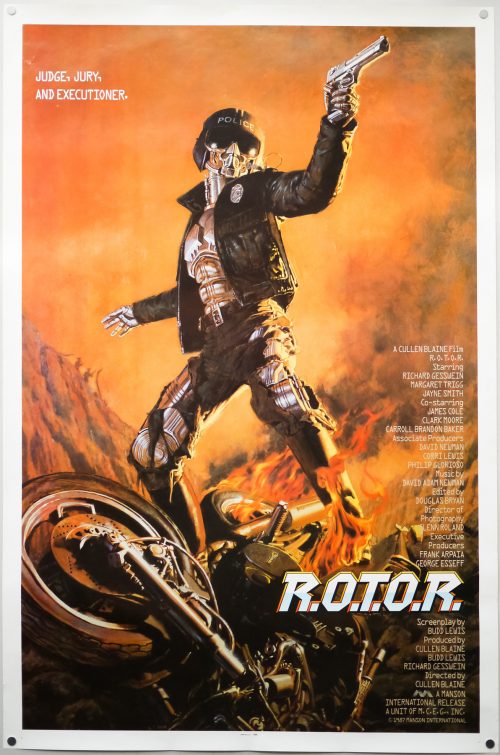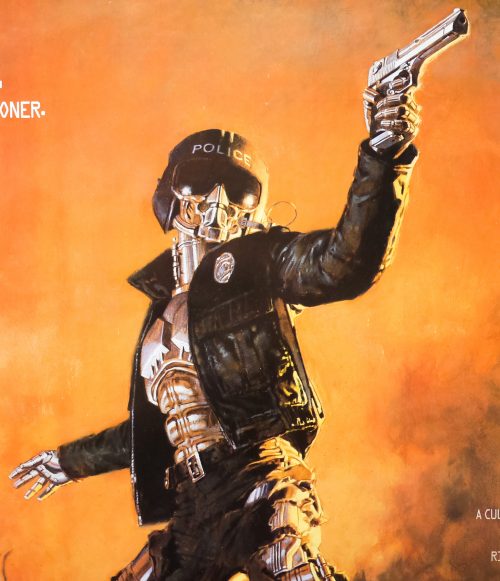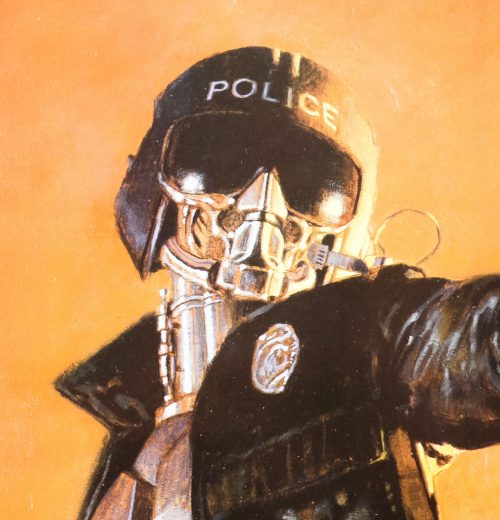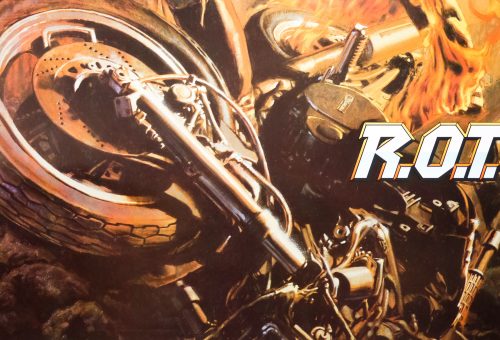 Title
AKA

R.O.T.O.R. (alt. spelling)
Year of Film
Director
Starring
Origin of Film
Type of Poster
Style of Poster

--
Origin of Poster
Year of Poster
Designer
Artist
Size (inches)

27 3/16" x 41"
SS or DS

SS
NSS #

--
Tagline

Judge, jury, and executioner.
If ever there was a case where the poster is the most interesting thing about the movie, this one sheet for the brief cinema release of ROTOR (or R.O.T.O.R.) is the perfect example. Although I've never had the (mis)fortune of seeing the film, the reviews on IMDb speak for themselves and the following synopsis gives you an idea of the kind of experience you're in for:
Robotic Officer Tactical Operations Research. ROTOR is a robotic cop manufactured from a rare metal – an alloy that's not only responsible for the unit's movements, but for it's intelligence as well. ROTOR has been programmed to combat crime and corruption – to judge and to execute – to be the ultimate law enforcer. But something goes horribly wrong. The robot's framework mutates into humanoid form and escapes from the research unit. Then when a speeding driver is killed for his minor traffic offence. It's clear that ROTOR has been programmed too well. Now no one is safe – ROTOR is out on the streets, out of control and out to kill.
Currently hovering near the bottom of IMDb rankings (on a meagre 2.2 rating), reviewer 'gridoon' has this to say about the film:
'There are bad movies that are funny. Bad movies that are boring. Bad movies that are offensive. And then there are bad movies that are just plain incompetent. You can't get angry at these movies, because it's obvious they were made by people who simply didn't have the talent or the budget to make something even halfway decent. "R.O.T.O.R" is one such movie.'
Fellow reviewer 'martin_dc' sums the film up thusly:
'Guaranteed laughter the first 15 minutes. After this the brain tends to numb completely and you watch the rest out of inertia or masochism, so in an unintentional way the movie actually works. Highlights include the R.O.T.O.R. creator giving coffee to his horse and inexplicably trying to blow up a tree.'
One reviewer simply lists 10 things they'd rather do than sit through ROTOR again, which includes 'Get smashed on the back of the head with a folding chair' and 'Belly flop off a 10-meter tower into an empty swimming pool.'
I've been unable to determine who painted this artwork, but it appeared on this cinema-release one sheet as well as the video release poster and VHS covers. Whoever did do it was clearly influenced by the US one sheet for Mad Max (painted by Bill Garland), right down to the pose that ROTOR is in. I can only imagine how many people were suckered into picking this VHS off the shelves of their local video rental shop based on the cover alone.
Check out the mesmerising trailer here.