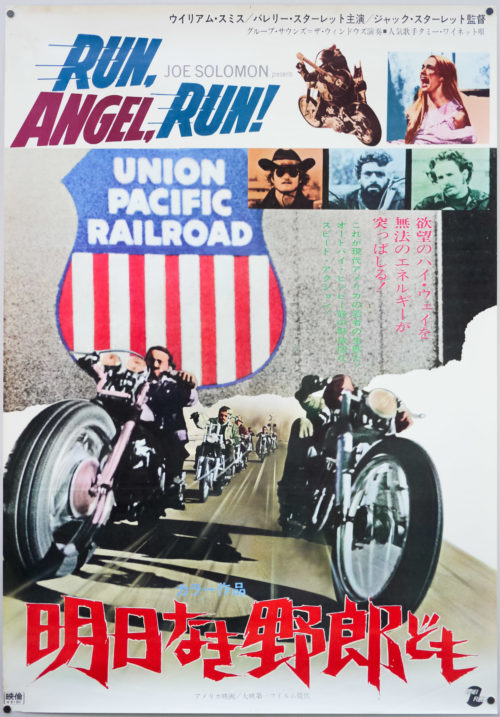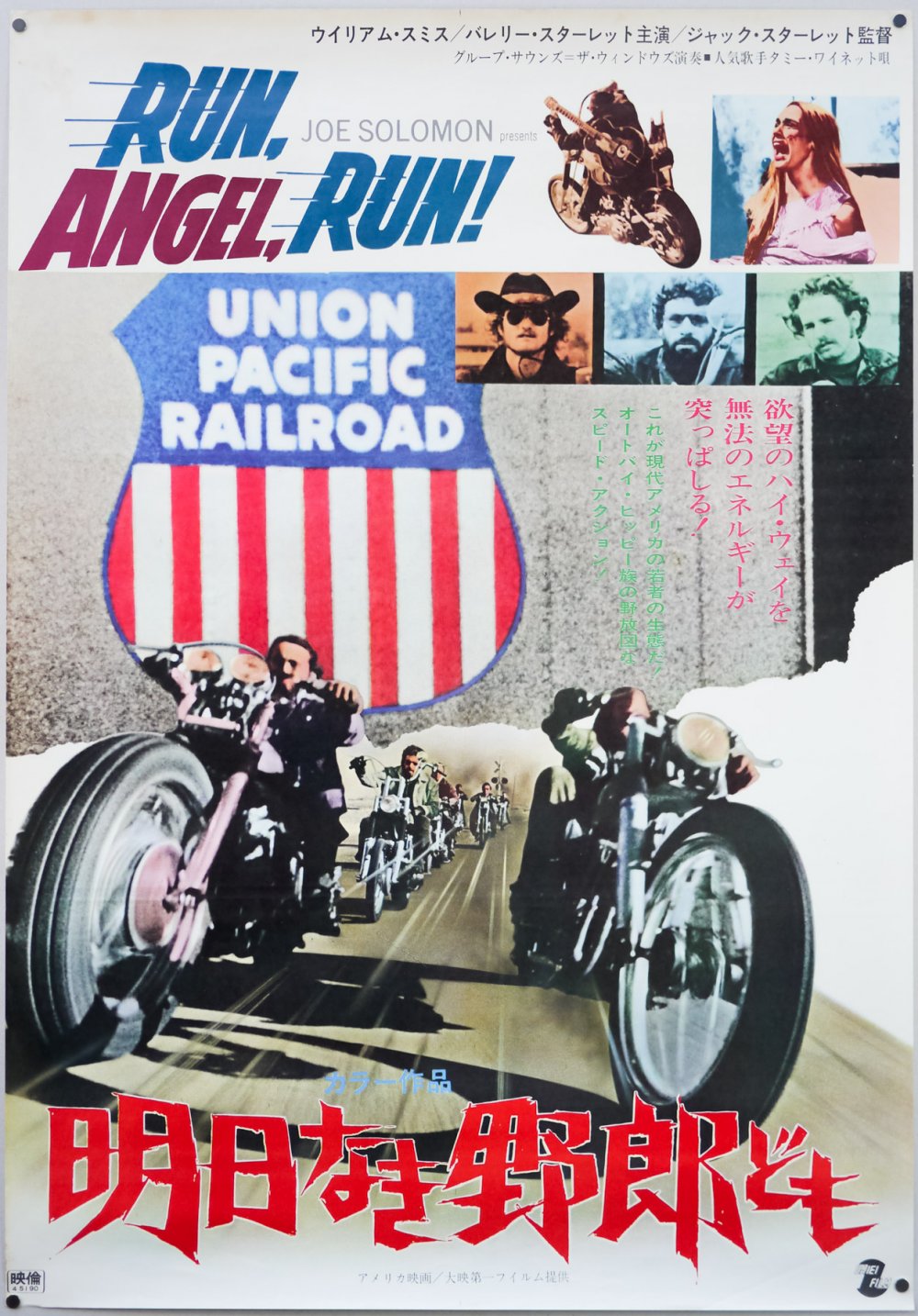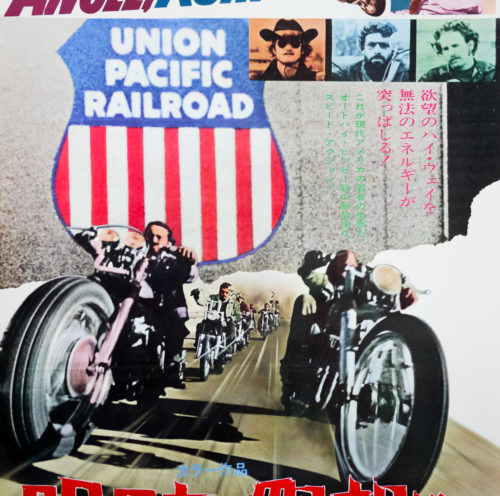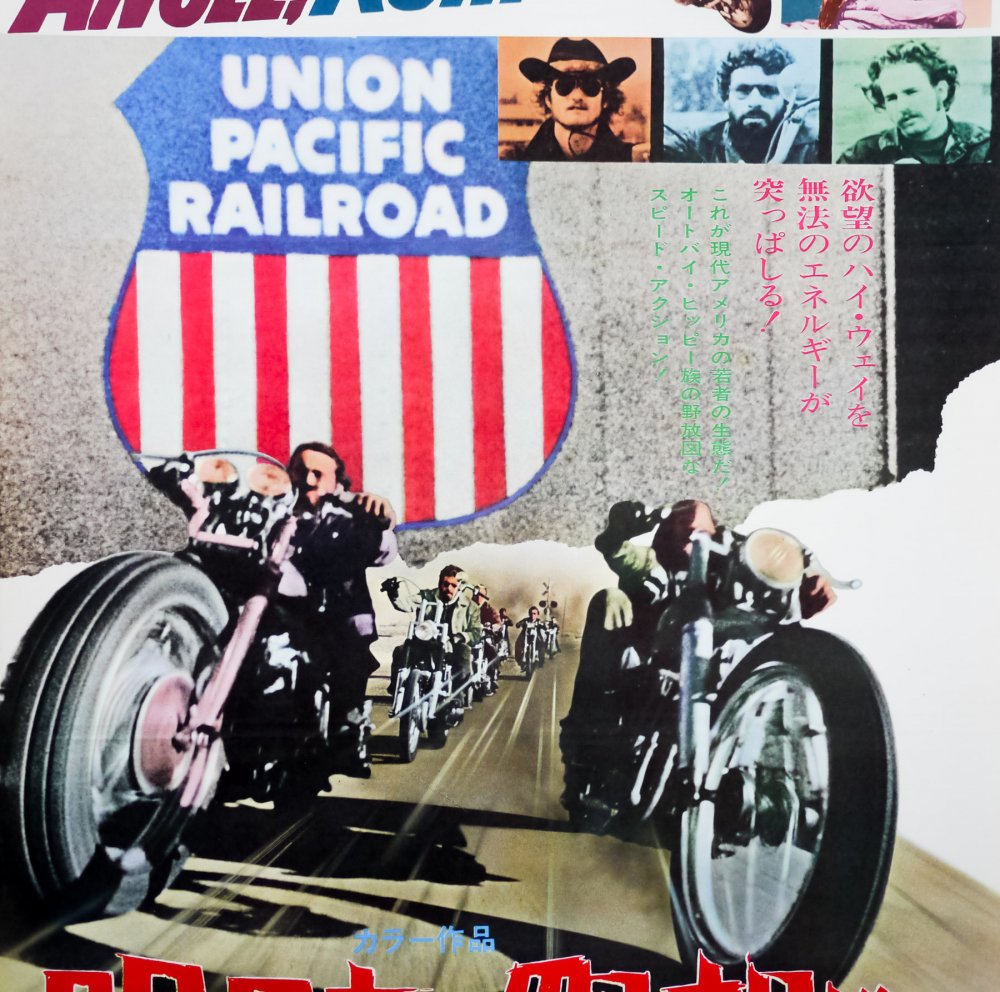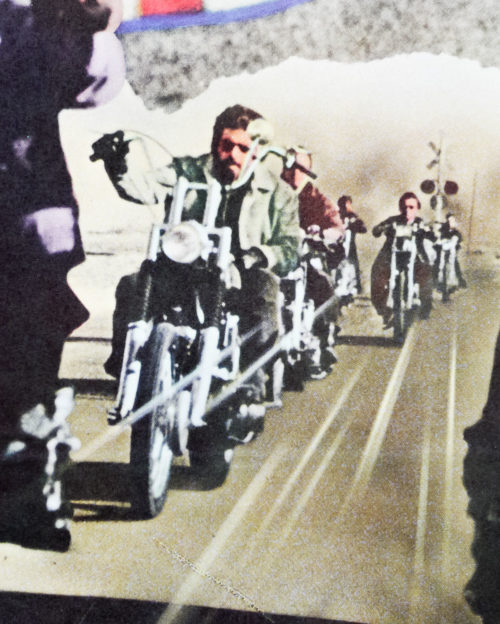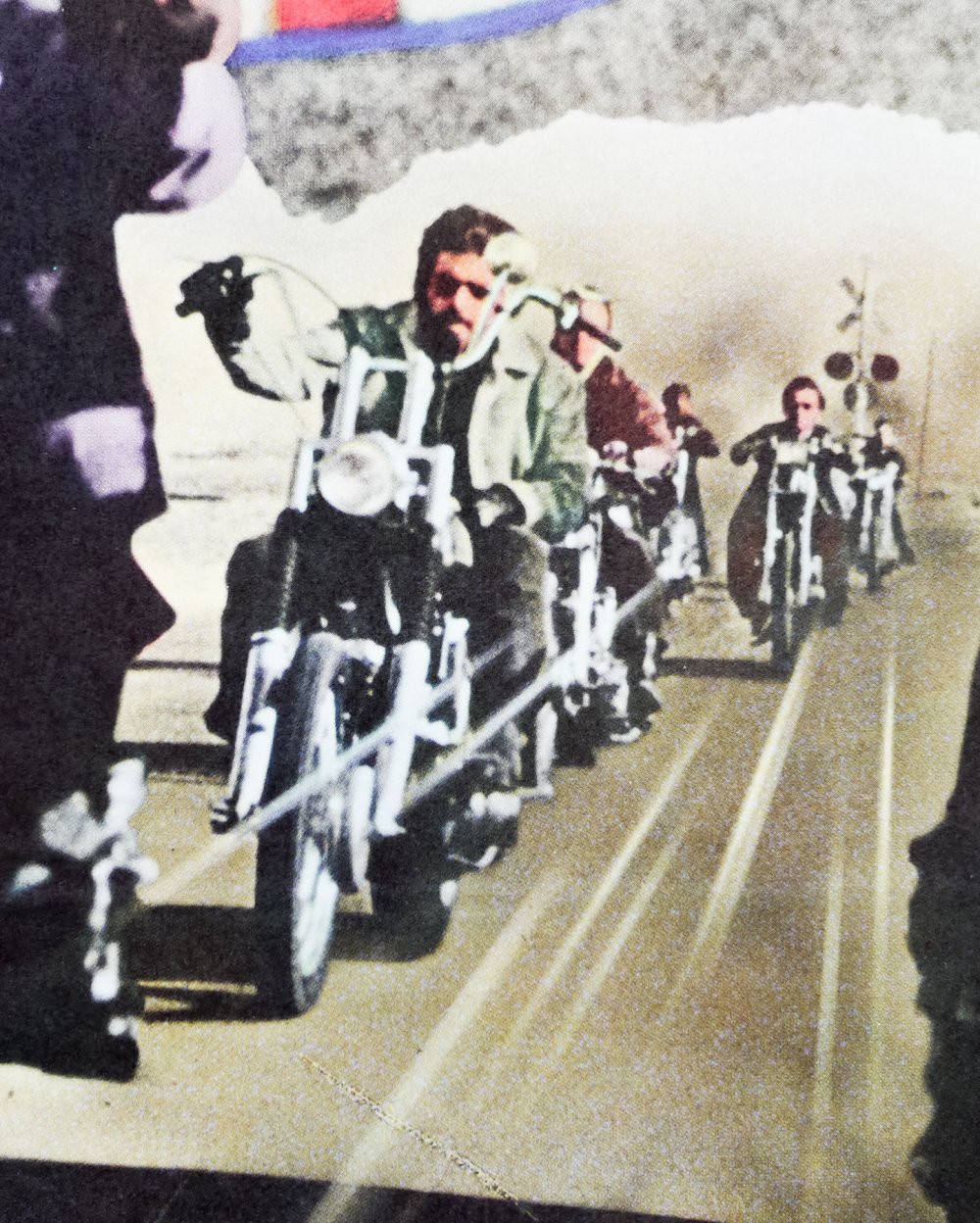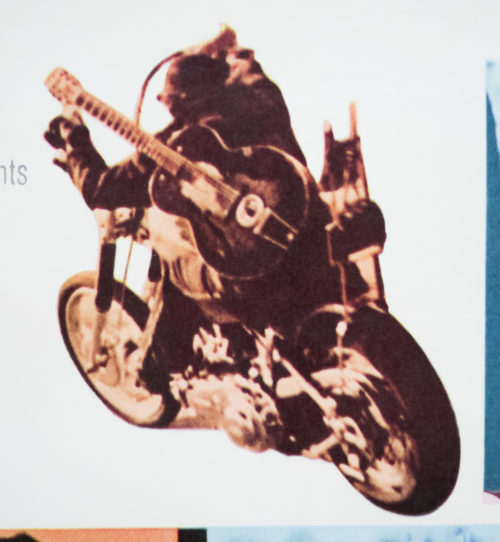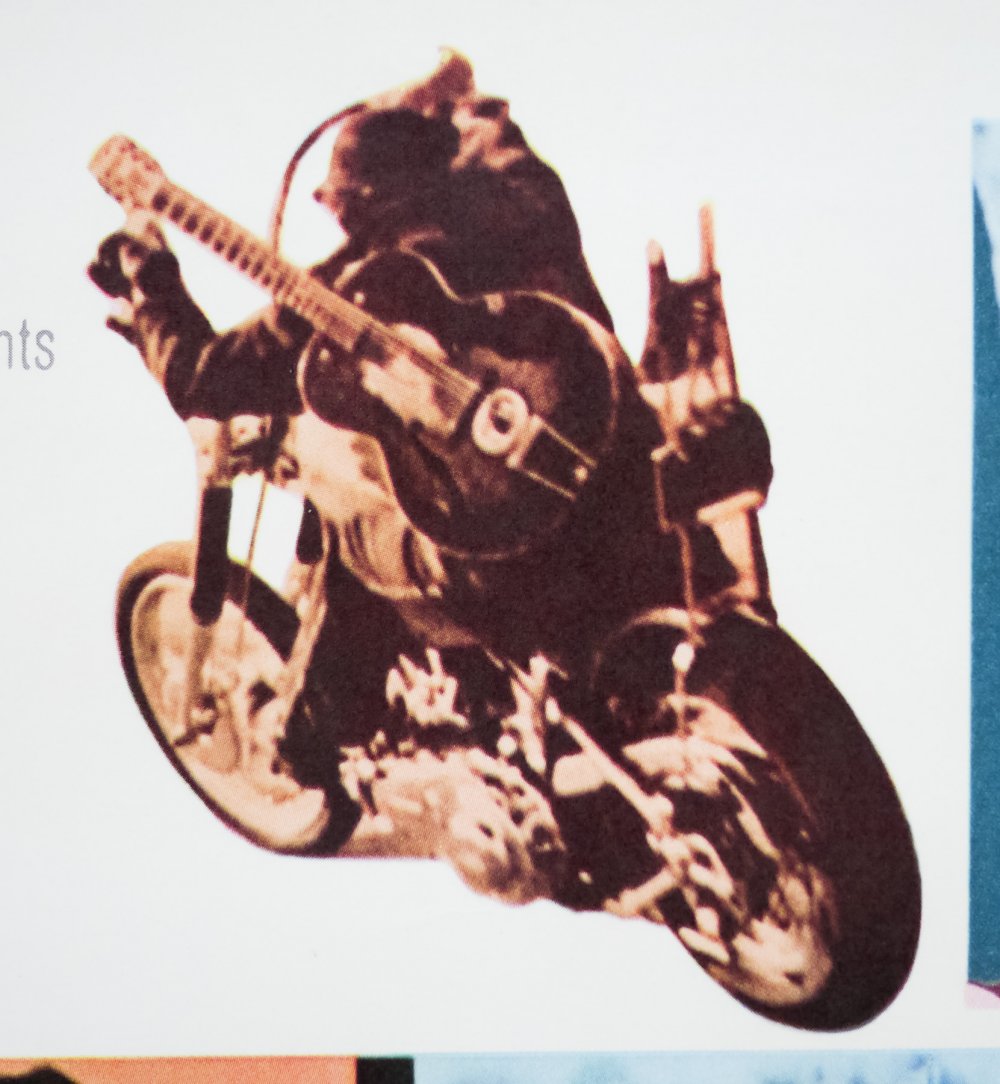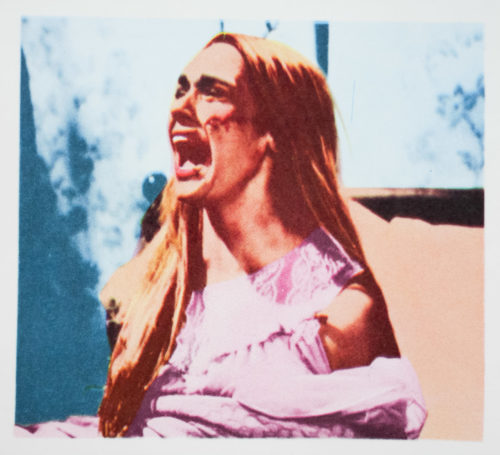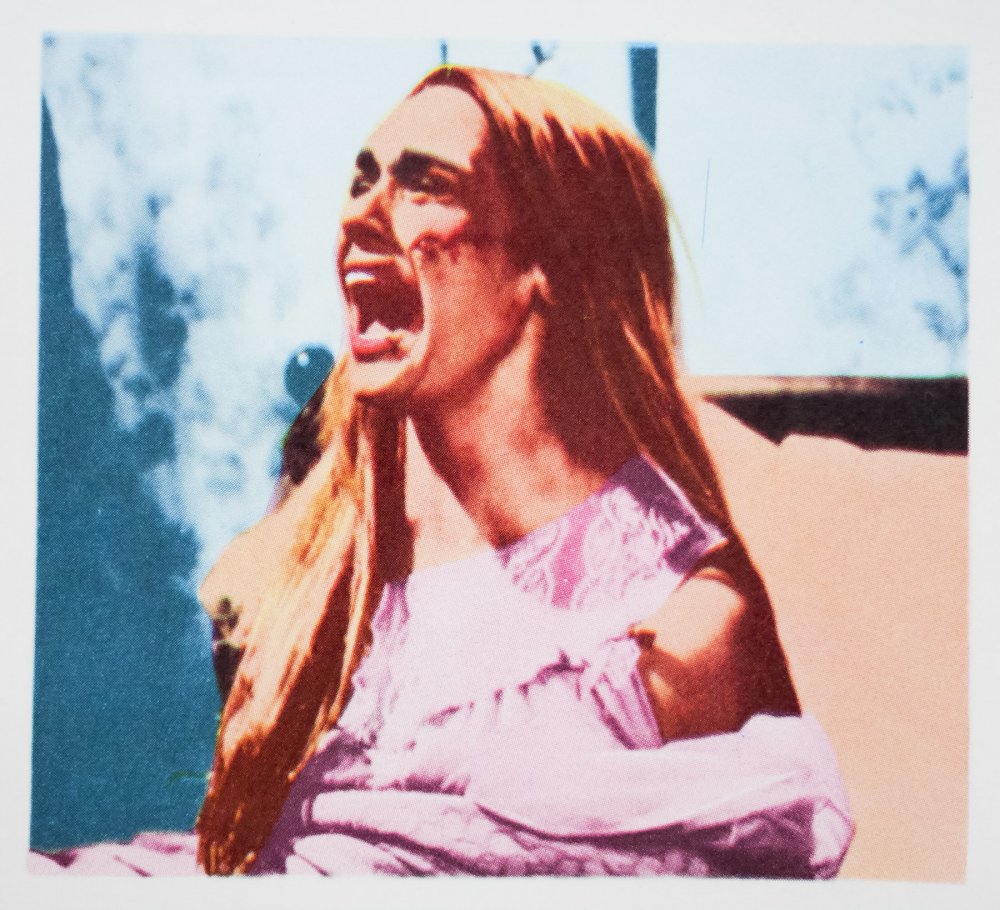 Title
AKA

--
Year of Film
Director
Starring
Origin of Film
Type of Poster
Style of Poster

--
Origin of Poster
Year of Poster
Designer
Artist
Size (inches)

20 4/16" x 28 15/16"
SS or DS

SS
Tagline

--
This is the Japanese B2 poster for the release of the little-seen 1969 biker film 'Run, Angel, Run!' It's one of a slew of films based around the same theme that involved the actor and director Jack Starrett, who is best known for playing the antagonistic deputy in First Blood, and as the director of Cleopatra Jones and Race With the Devil. Starrett starred in films like Hells Angels on Wheels and Angels from Hell before being offered the chance to helm this as his directorial debut.
The film stars the prolific American actor William Smith as Angel, the leader of a biker gang. The plot is described thusly on IMDb:
Angel, a member of a tough motorcycle gang roaming the Southwest, gets on offer from a major news magazine. In exchange for giving the magazine a big scoop by exposing the inner workings of his gang, the magazine will pay him $10,000. Angel takes the offer, although it means he and his girlfriend must now go on the run from cyclists looking for revenge. Along the way, they hide out with a sheep farmer, earning their keep by taking care of the farm and building a new life together.
The film appears to be fairly scarce going by the lack of reviews online and the fact that the DVD is almost $40 on Amazon.com at the time of writing.
The trailer is available to view on YouTube.