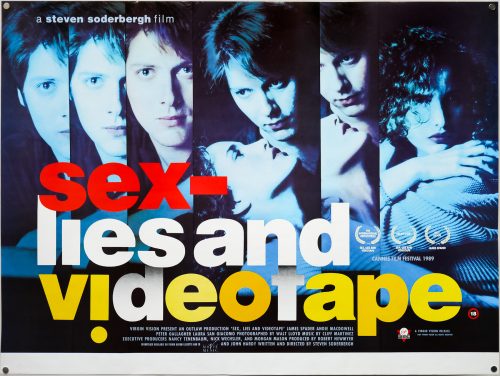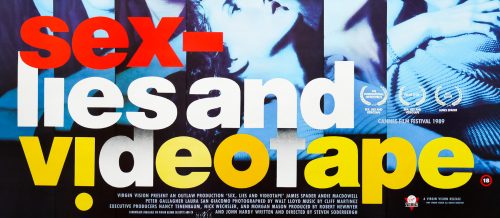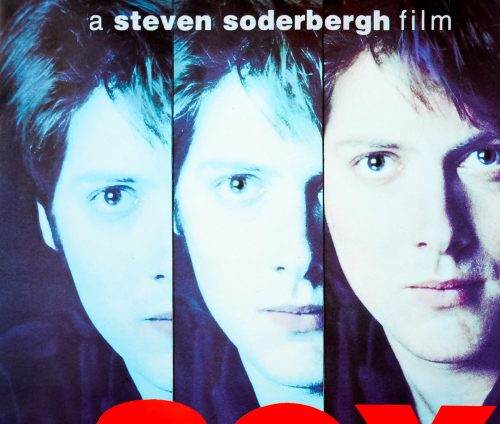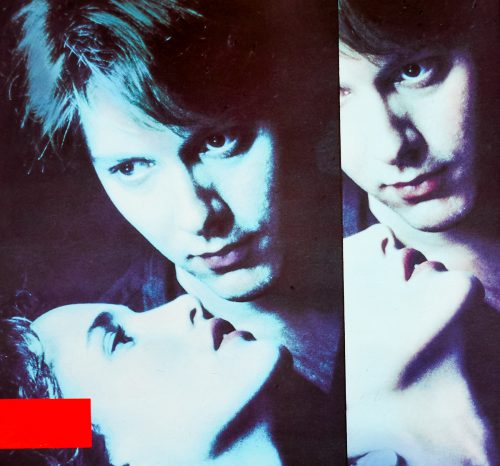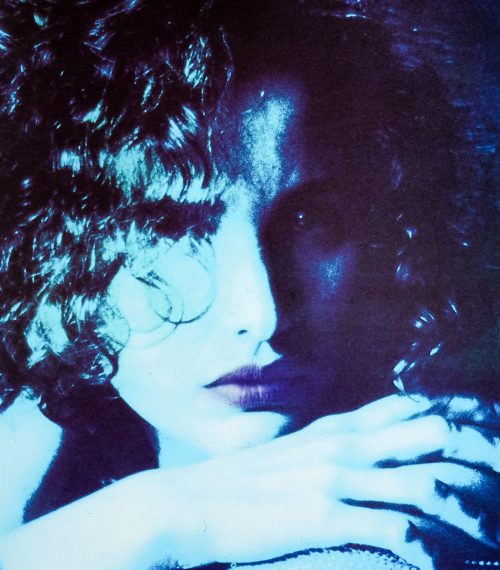 Title
AKA

--
Year of Film
Director
Starring
Origin of Film
Genre(s) of Film
Type of Poster
Style of Poster

--
Origin of Poster
Year of Poster
Designer
Artist
Size (inches)

30" x 40"
SS or DS

SS
Tagline

--
Sex, Lies, and Videotape (the oxford comma was a stylistic choice) is an important film for a number of reasons. It was the directorial debut of Steven Soderbergh, who apparently wrote the script in just eight days during a trip across the States, and the film would go on to win the prestigious Palme d'Or at the Cannes Film Festival, as well as launching Soderbergh's impressive career (recently potentially ended for good). It was also a defining moment for the independent film movement, particularly since it was met by rave reviews and grossed multiple times its original budget (reported to be around $1.2m). A slew of successful indie pictures would follow during the 1990s and this film is often credited with kickstarting it all.
The film introduced Andie MacDowell and the next decade saw her becoming a hugely successful actress, particularly in the romantic comedy genre. It was also an important role for James Spader who had previously appeared in films like Wall Street and Pretty in Pink, but 'Sex, Lies…' gave a great boost to his career. MacDowell plays Ann Bishop Mullany who is living in Baton Rouge and is unhappily married to John (Peter Gallagher), a successful lawyer. Unbeknownst to Ann, her husband has been sleeping with her sister Cynthia (Laura San Giacomo) for some time, using Ann's disinterest in sex as an excuse. Spader plays Graham, an old friend of John who returns to Baton Rouge after a nine year absence and stays with the Mullanys until he finds an apartment. Graham reveals that he records women talking about their sexual experiences and fantasies, and that its the only way he can receive sexual gratification. This revelation stirs up differing responses from the group and soon all of their lives will be changed for good.
I'm unsure who is responsible for the design on this British quad but it is unique to this particular poster. If anyone has any ideas please get in touch.