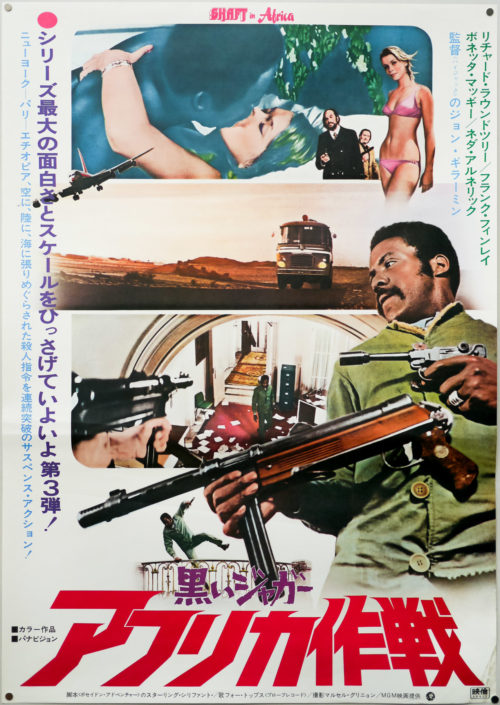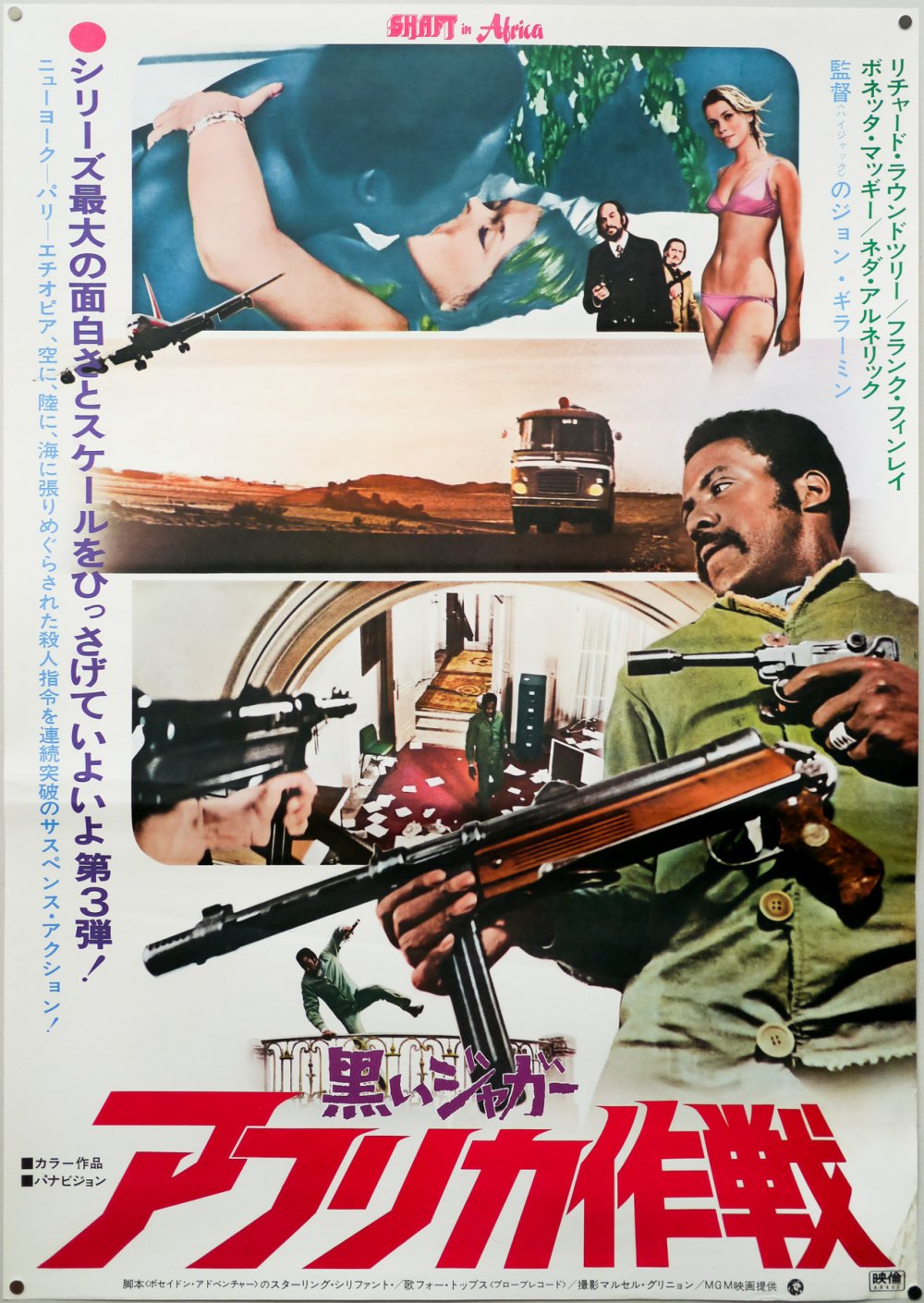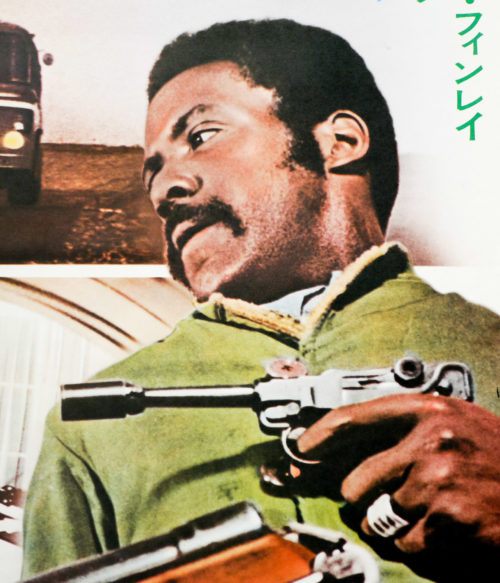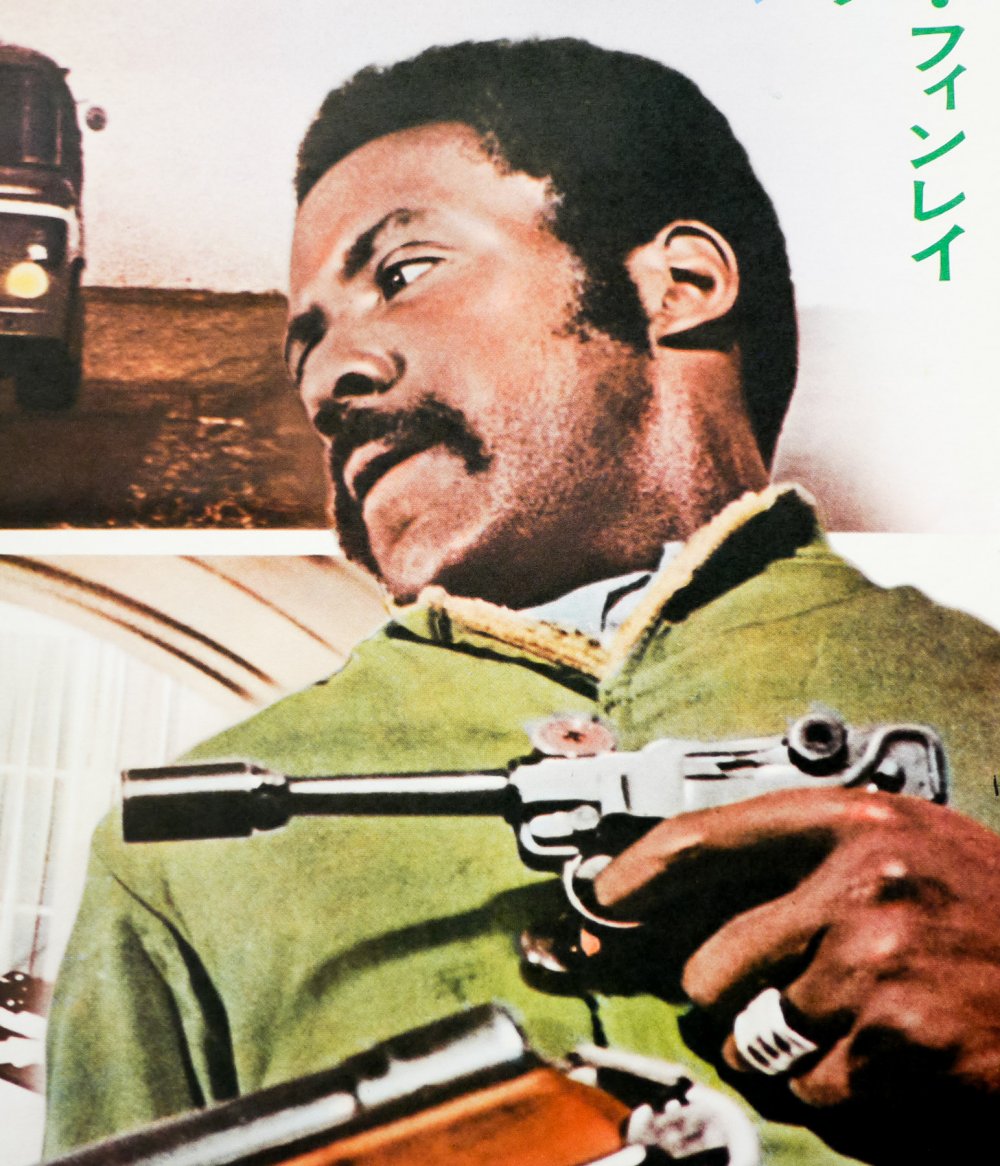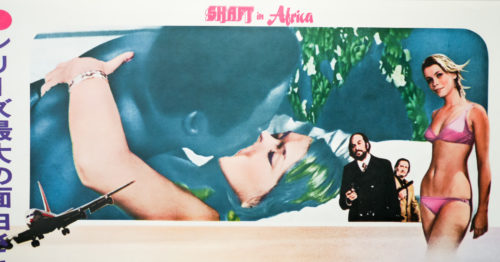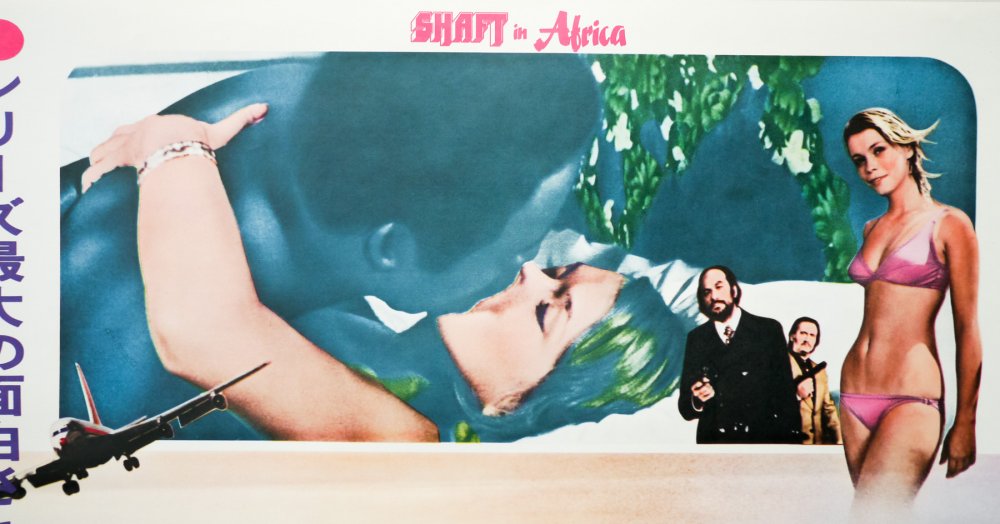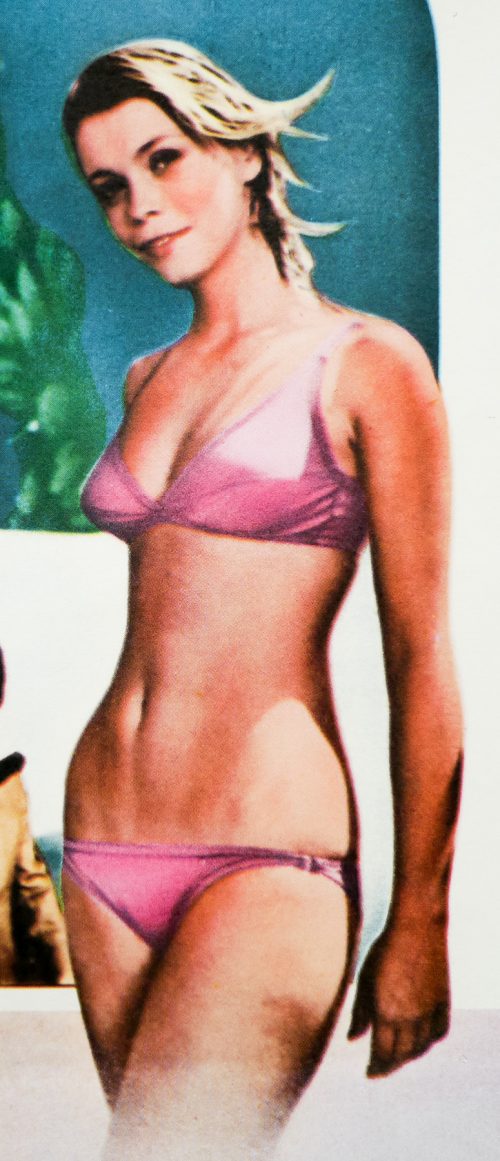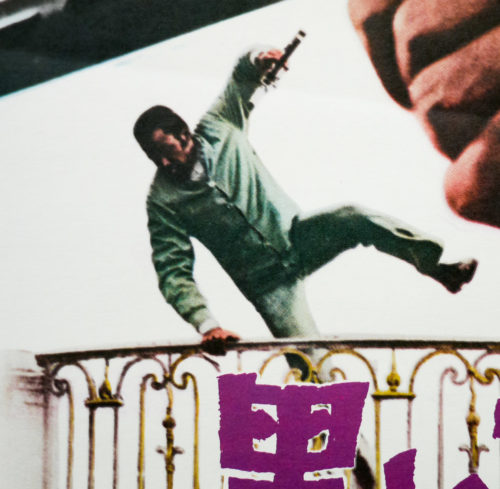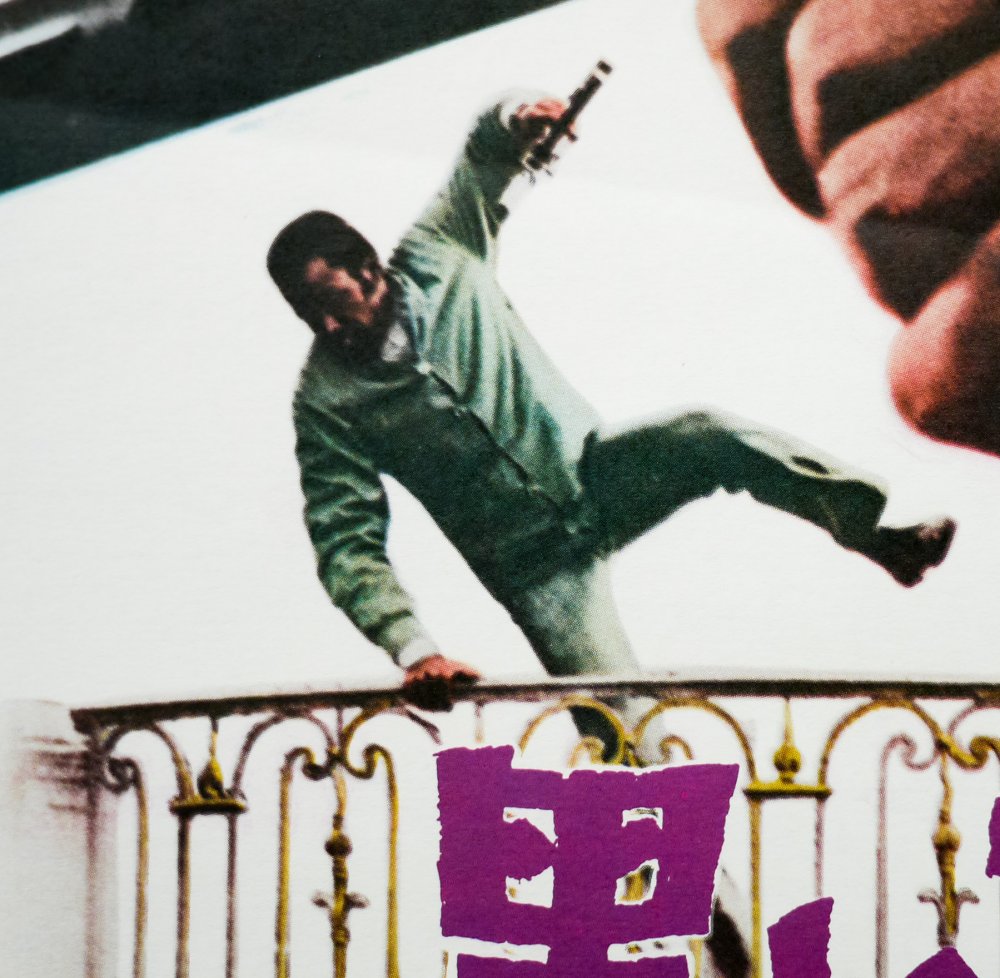 Title
AKA

Shaft e i mercanti di schiavi [Shaft and the slave merchants] (Italy)
Year of Film
Director
Starring
Origin of Film
Genre(s) of Film

Action | Crime | Drama | Adventure | Blaxploitation
Type of Poster
Style of Poster

--
Origin of Poster
Year of Poster
Designer
Artist
Size (inches)

20 6/16" x 28 13/16"
SS or DS

SS
Tagline

--
This is the Japanese B2 for Shaft in Africa, the final entry in the trilogy of films featuring Blaxploitation hero Shaft (Richard Roundtree). This time the eponymous detective is kidnapped from his New York apartment and coerced into assuming the identity of a native-speaking itinerant worker in an African country. His 'employer' wants Shaft to smash a human trafficking ring, run by the dastardly Amafi (Frank Finlay), that's bringing African workers into Europe to exploit them.
Much more of an adventure film than the previous two entries, which were pretty much entirely set in urban areas, this film was actually shot on location in Ethiopia and has less of a blaxploitation feel and more of a James Bond-style action style. Gordon Parks, the director of the previous entries, was replaced by the British director John Guillermin who would helm the box-office smash The Towering Inferno the following year.
The photo montage is unique to Japan and the US poster features excellent artwork by John Solie. The fact that the designer chose to tint Shaft blue in the image of him kissing a white woman is more than a little strange and one can only guess at the motivations behind that decision.
You can view the trailer on YouTube.