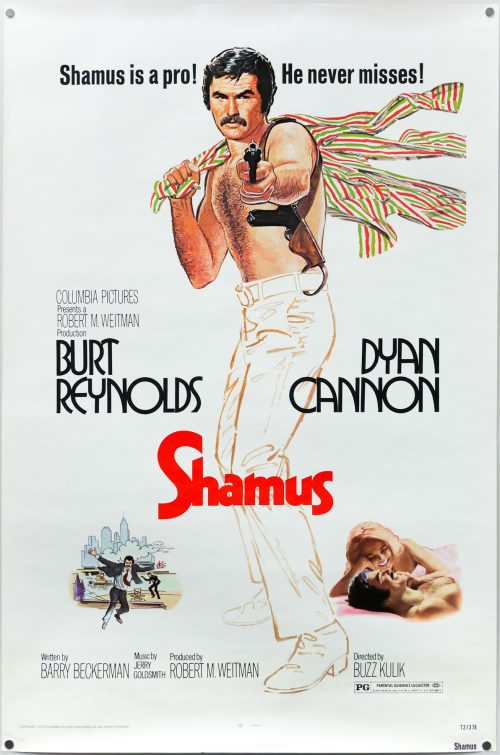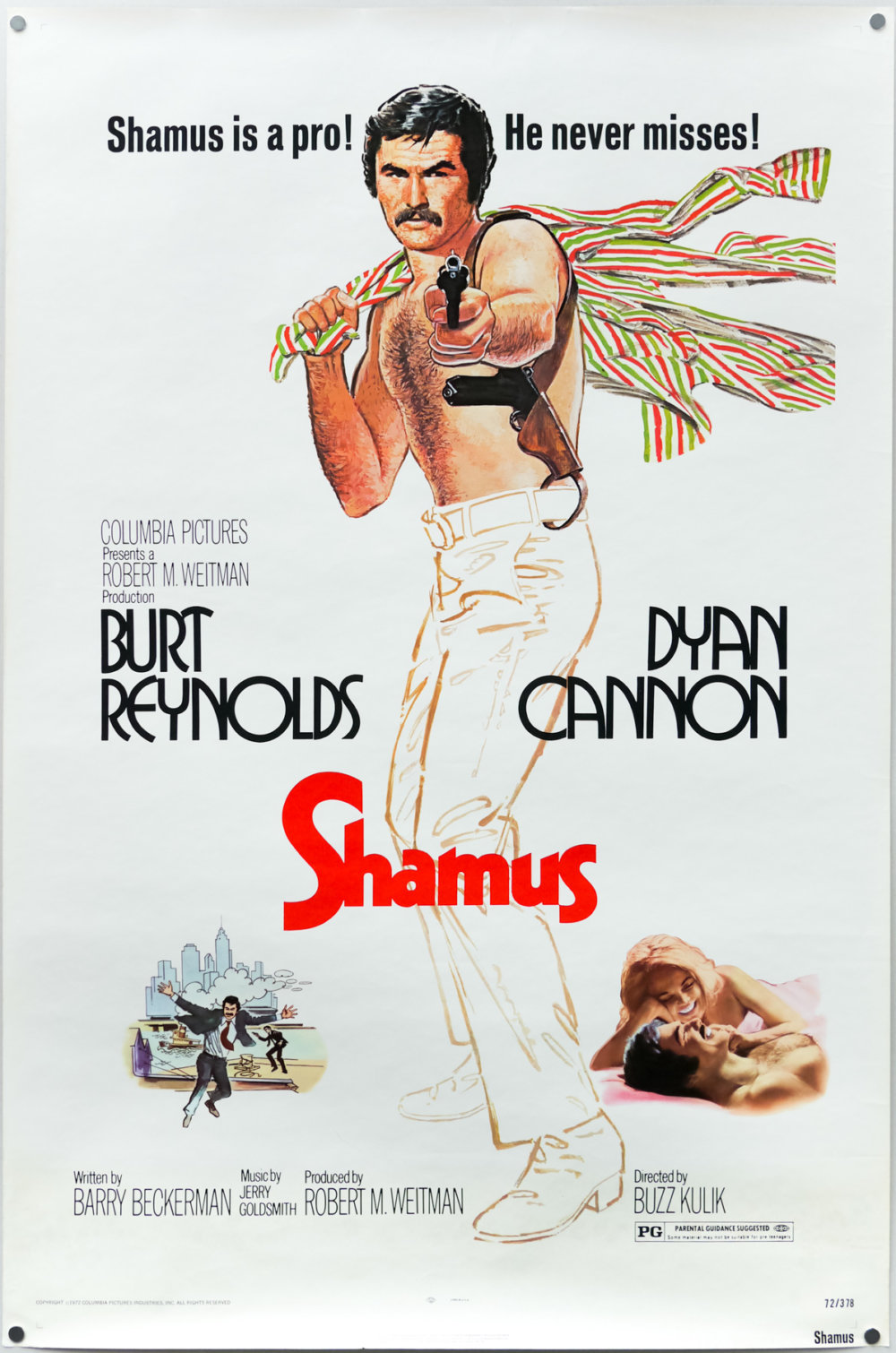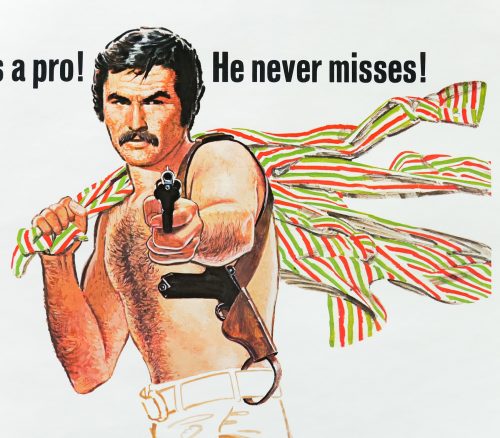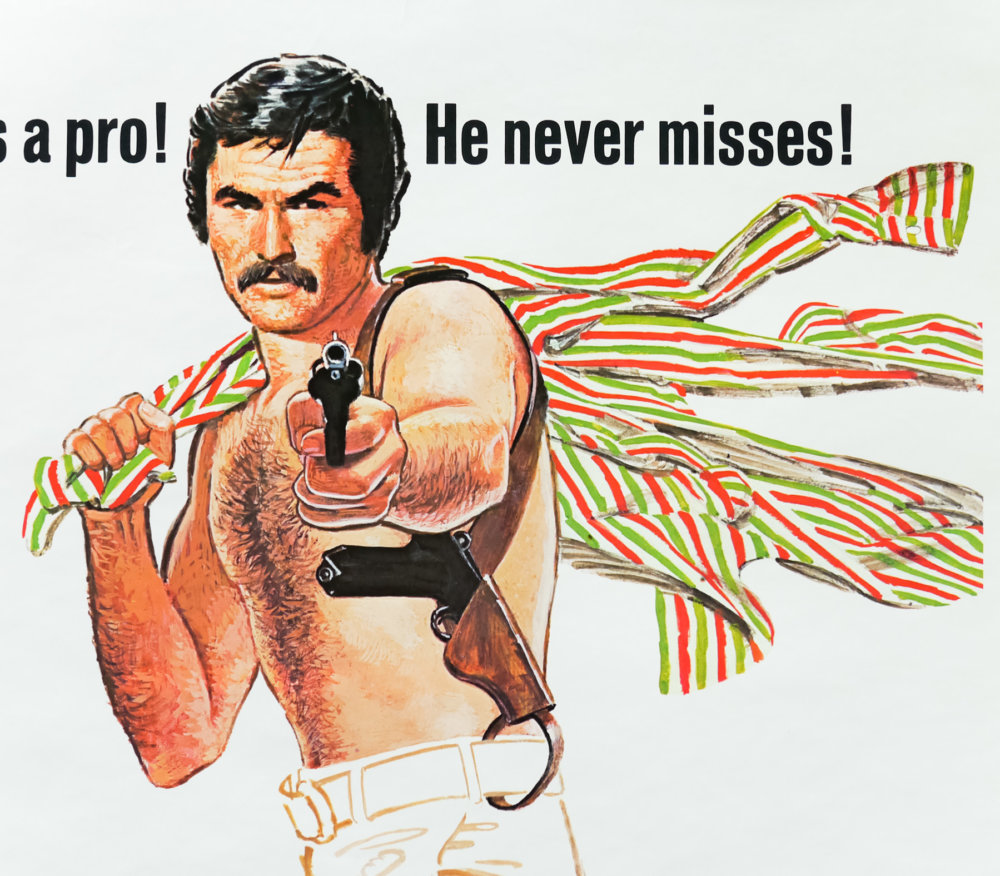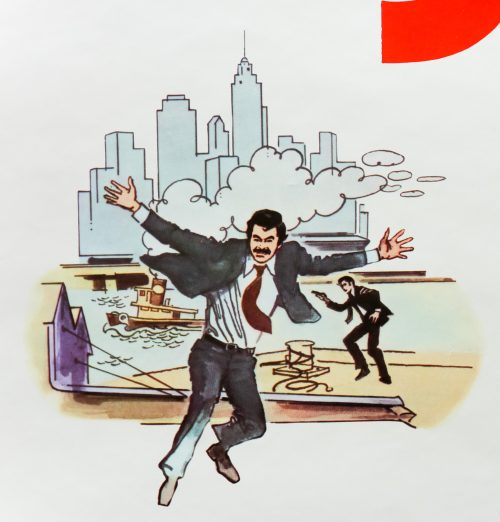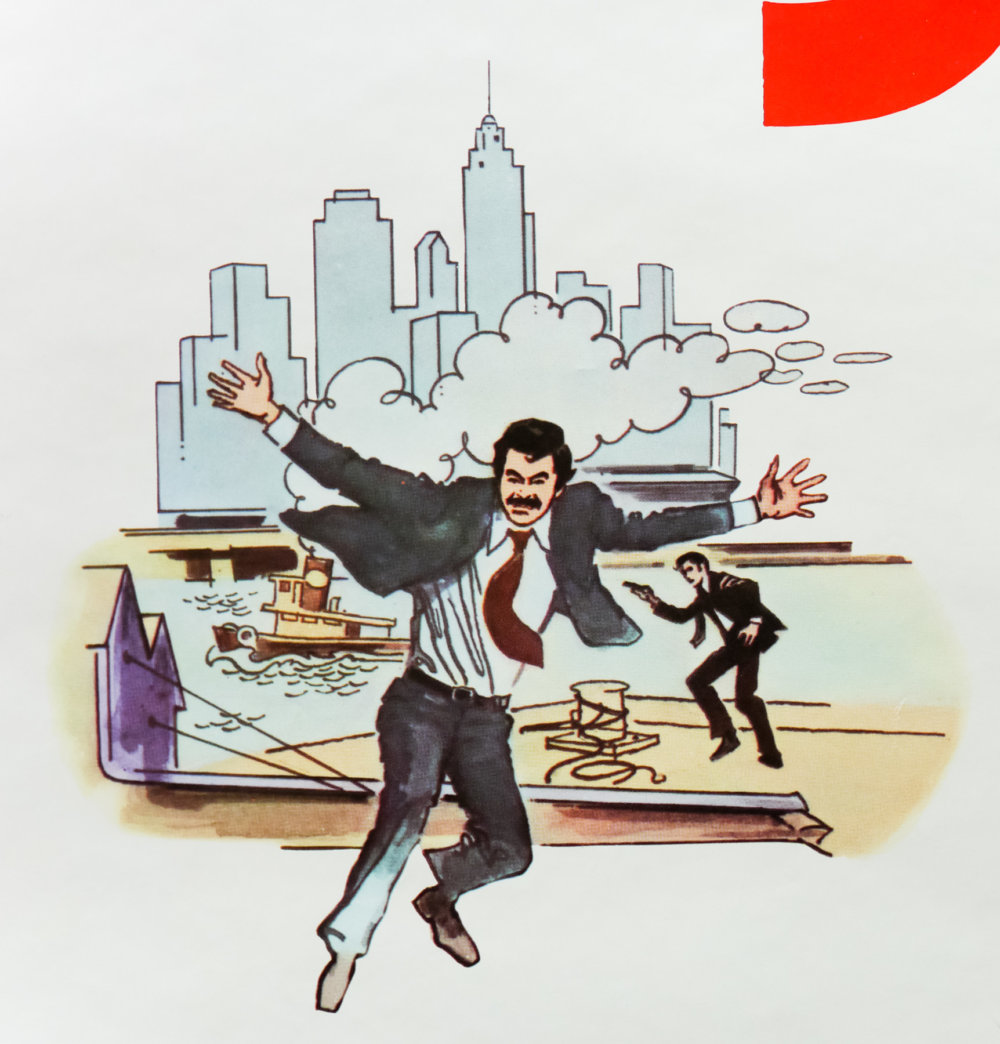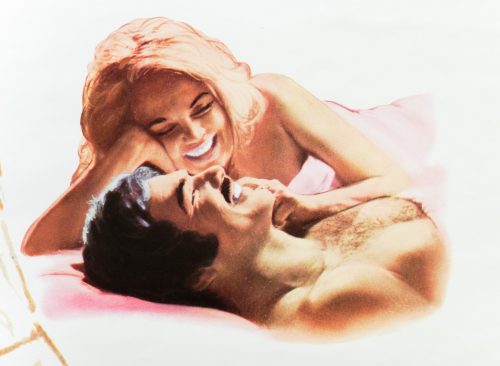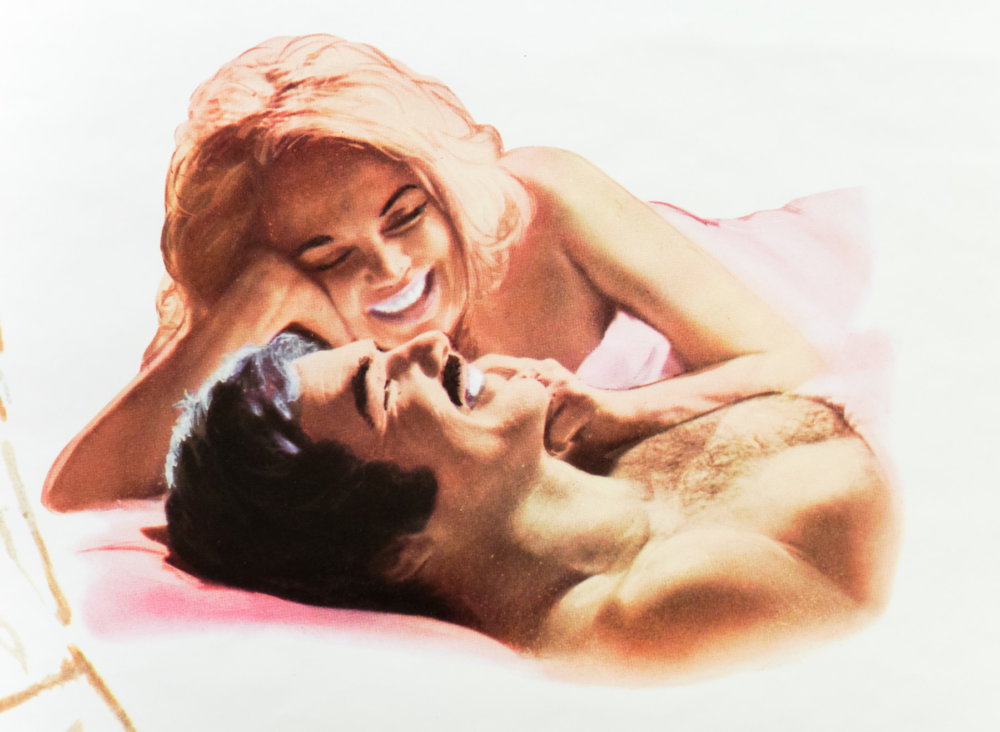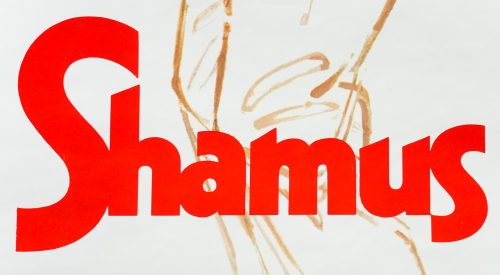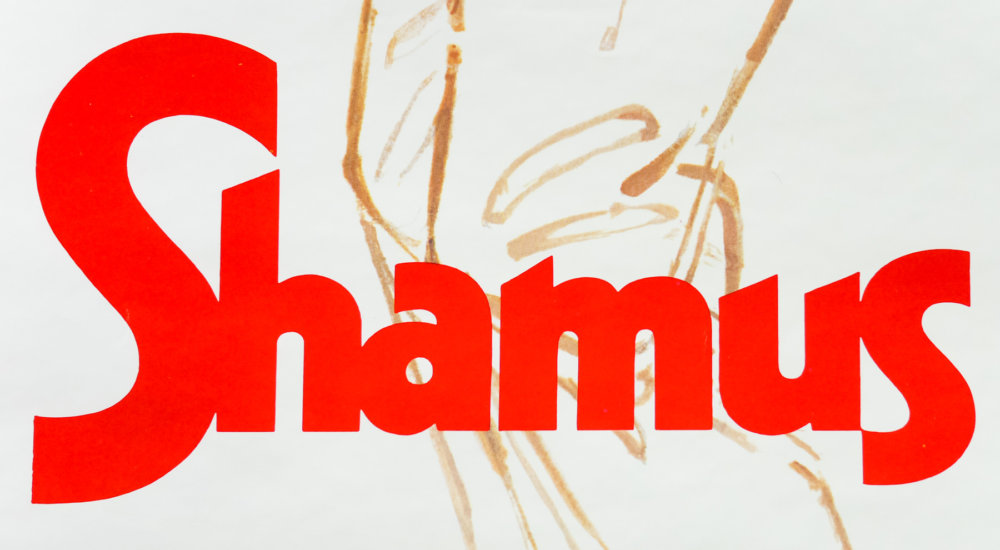 Title
AKA

--
Year of Film
Director
Starring
Origin of Film
Type of Poster
Style of Poster

--
Origin of Poster
Year of Poster
Designer
Artist
Size (inches)

27 3/16" x 41"
SS or DS

SS
NSS #

72/378
Tagline

Shamus is a pro! He never misses!
An unusual illustration with a stylised half-finished look features on this US one sheet for the release of the 1973 film Shamus. It was directed by the late Buzz Kulik who spent the majority of his career directing TV shows and TV movies, including several episodes of The Twilight Zone. The film stars Burt Reynolds who had entered a golden period following his breakout performance in the 1972 film Deliverance. For the rest of the 1970s he would star in two or three films a year, cementing his reputation as a rugged action star and cheeky good ol' boy, with films like Smokey and the Bandit, as well as an off-screen sex symbol (thanks to things like the infamous magazine centrefold image of him lying on a rug).
Set in New York, Reynolds stars as the titular Shamus McCoy, a hard-living private detective who enjoys drinking, gambling and womanising, but is in need of a new case to top up his bank account. One day he's approached by an eccentric diamond dealer who's had a stash of diamonds stolen and Shamus is offered $10k to track them down. What seems like a straightforward case turns out to be nothing of the sort and the PI is thwarted at every opportunity, with a beating by a gang of thugs making him realise he's onto something big. Shamus teams up with his friend Springy as well as Alexis Montaigne (Dyan Cannon), the sister of a nightclub owner who's involved in the plot. The gang uncover illegal arms dealing activities and are soon confronted by the deadly intentions of the improbably named, corrupt army Colonel Hardcore (John P. Ryan).
I've struggled to identify who is responsible for the artwork so if anyone has any ideas please get in touch. Unusually it features both a smaller illustration and a retouched photographic image. Typically posters from around this period might feature a main photographic image with supporting illustrations (see the Cleopatra Jones poster for example).