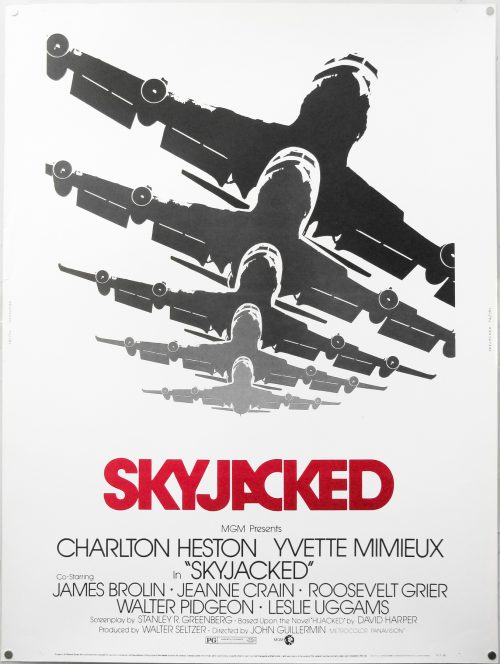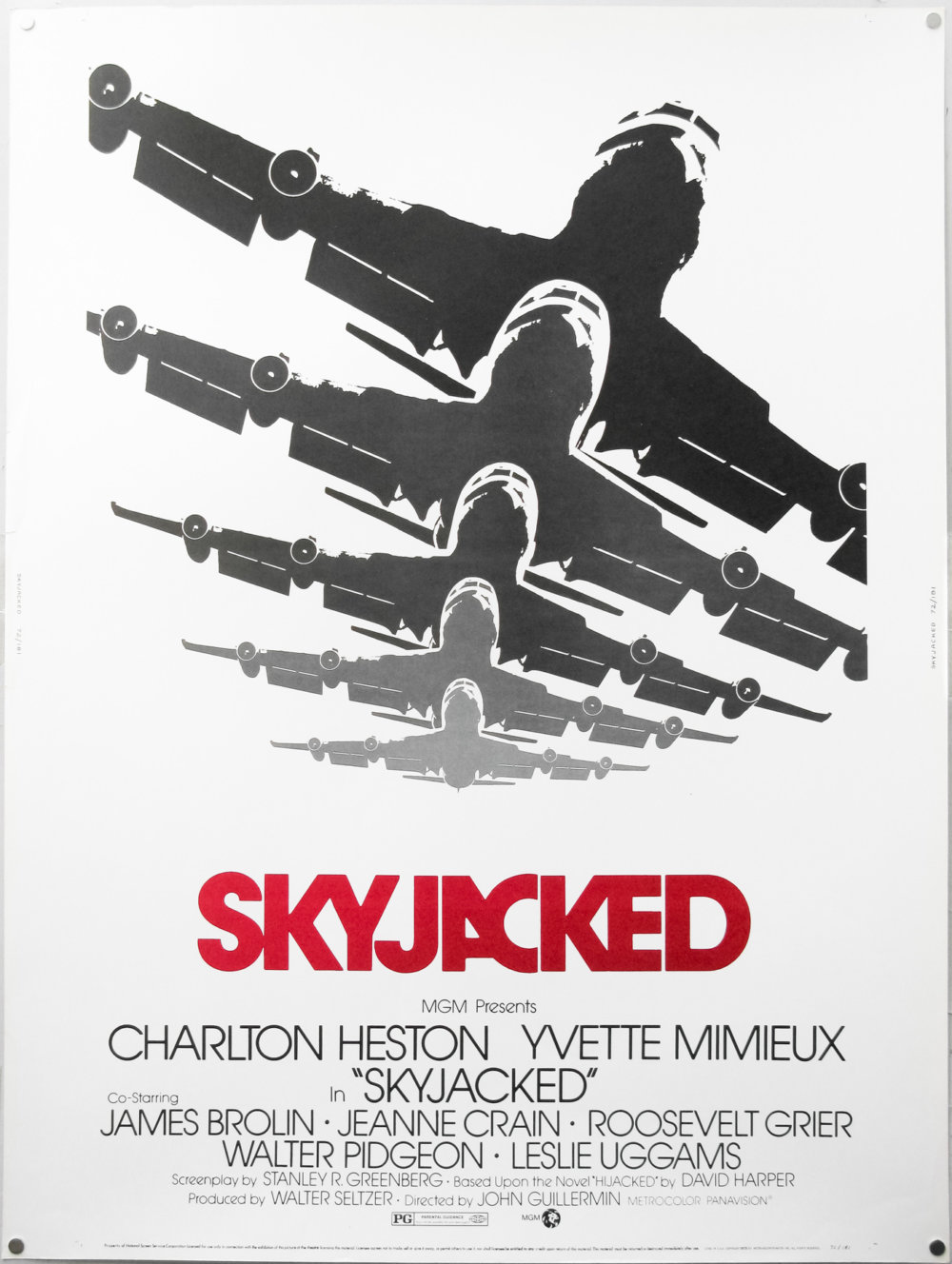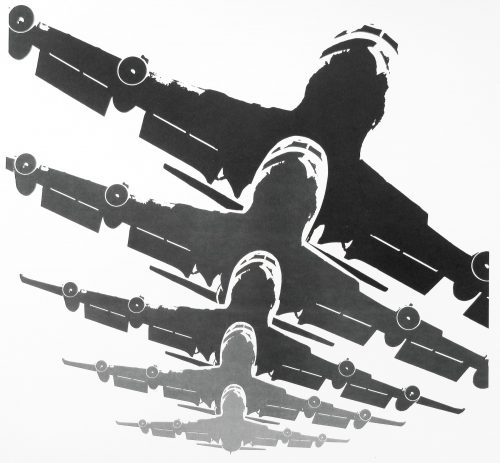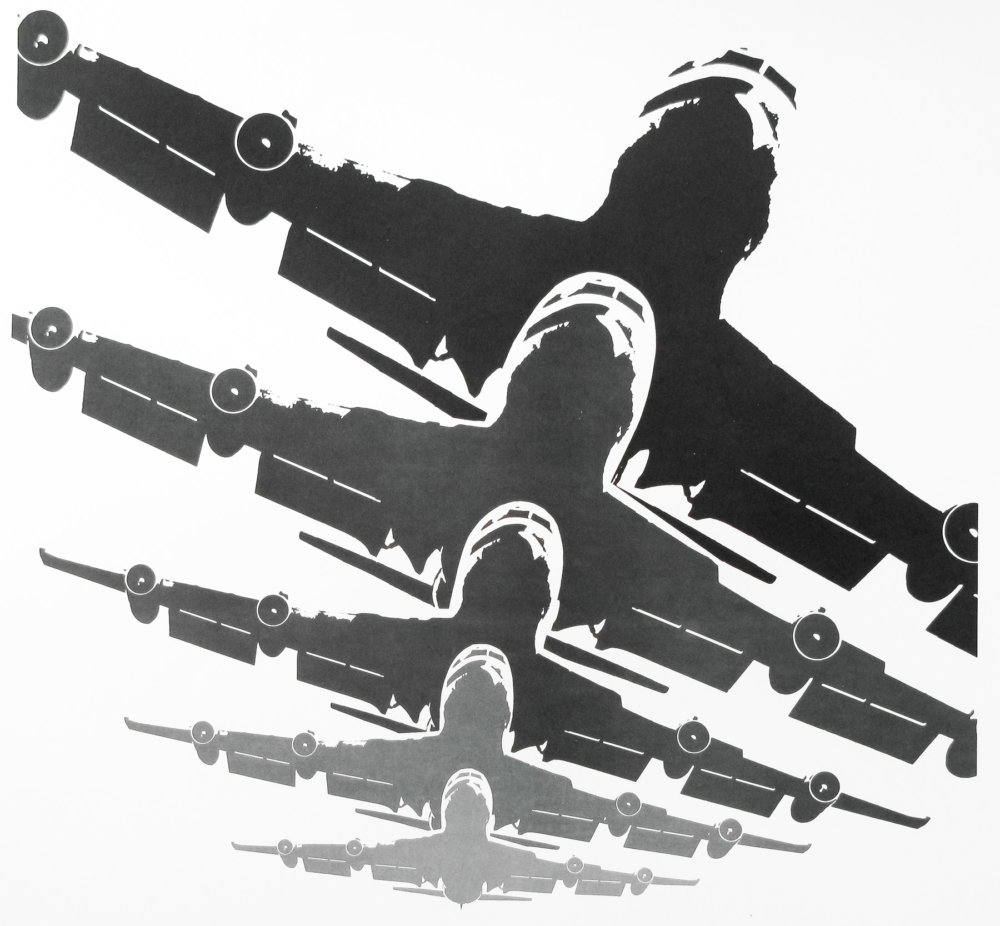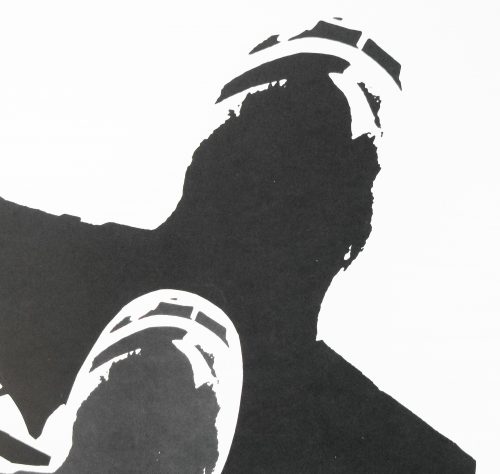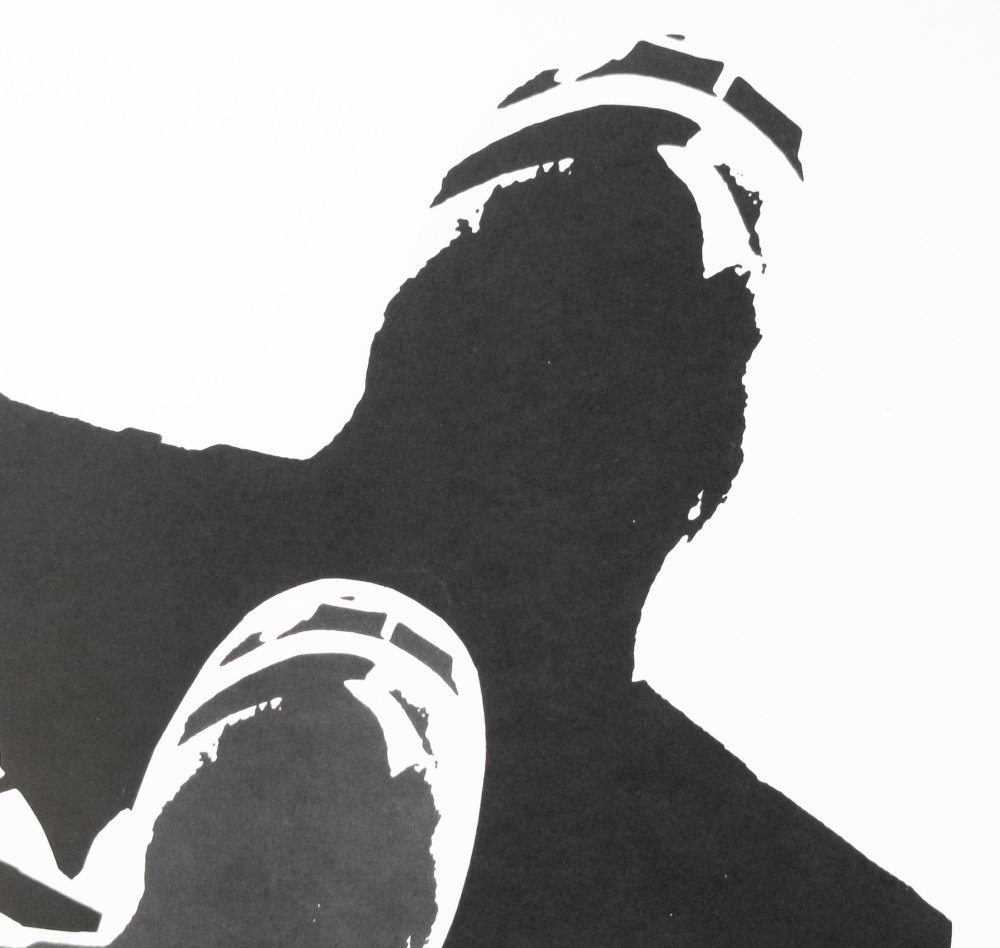 Title
AKA

Il pirata dell'aria [The Pirate of the Air] (Italy) | Sky Terror (USA - TV title)
Year of Film
Director
Starring
Origin of Film
Type of Poster
Style of Poster

--
Origin of Poster
Year of Poster
Designer
Artist
Size (inches)

30 1/16" x 40"
SS or DS

SS
NSS #

72/181
Tagline

--
Skyjacked was just one of multiple plane-hijacking films that followed the release of 1970's Airport and starred Charlton Heston as the pilot of a Boeing 707 hijacked by a crazed Vietnam vet (James Brolin). The hijacker forces the plane to be diverted to Anchorage, Alaska and then onto Russia where he hopes to defect to the Soviets, but he doesn't count on the determination of the pilot.
The simplified, symbolic image of the airplane on this 30×40 US poster has the feeling of a Saul Bass design but I don't believe it to be the work of the legendary graphic designer. If you have any ideas of who is responsible for it please get in touch.
The original trailer is on YouTube (in poor quality).