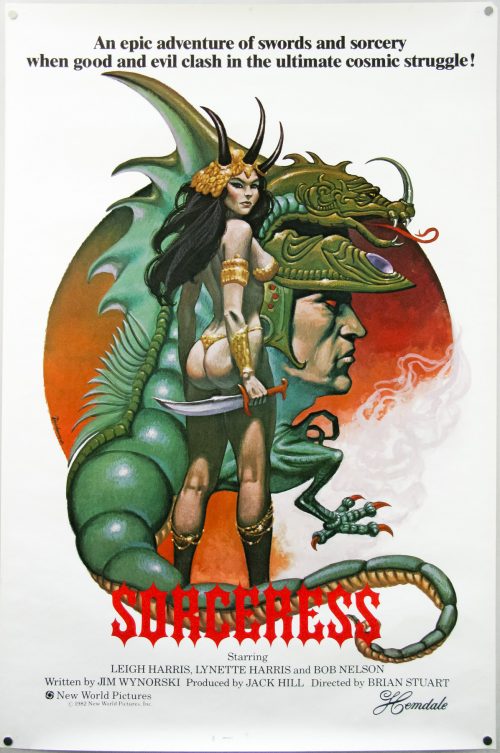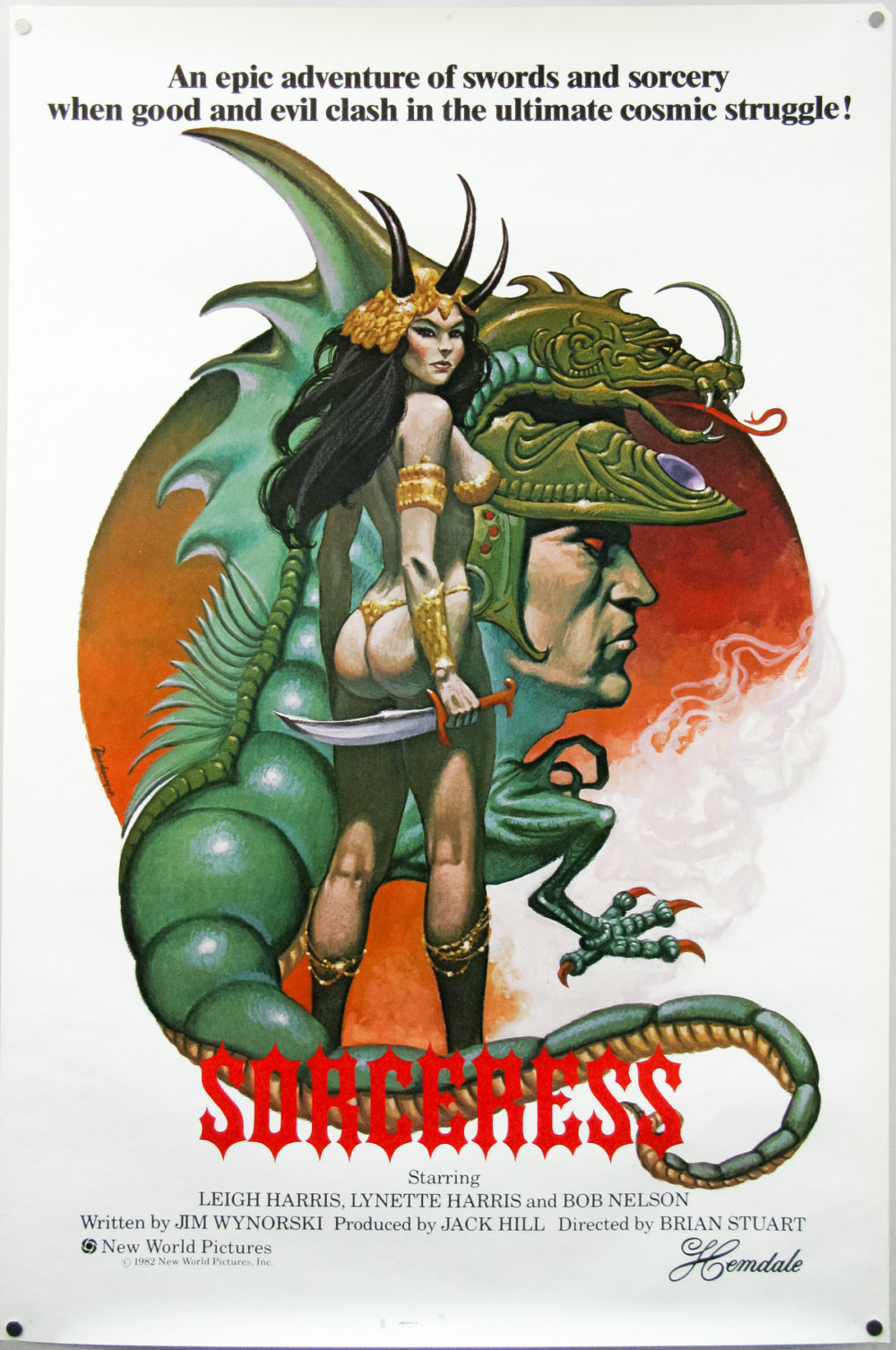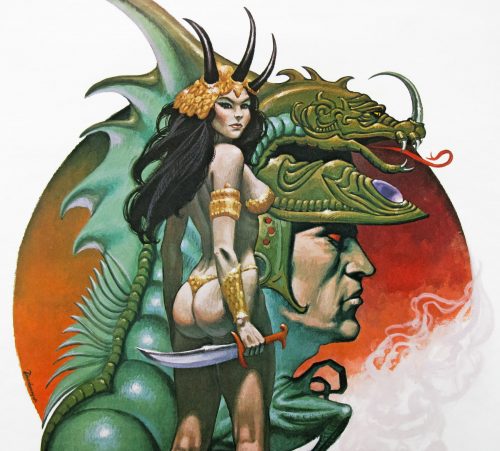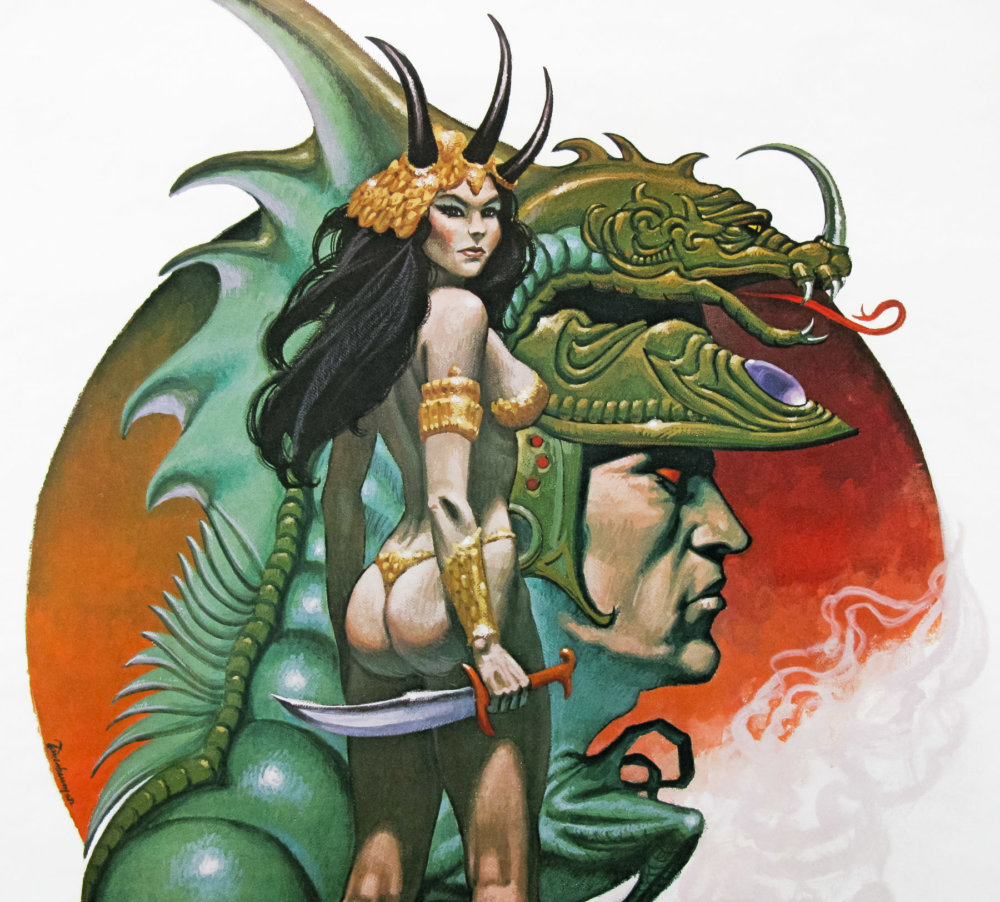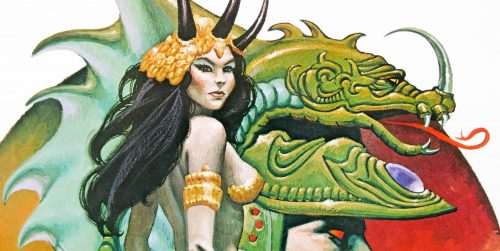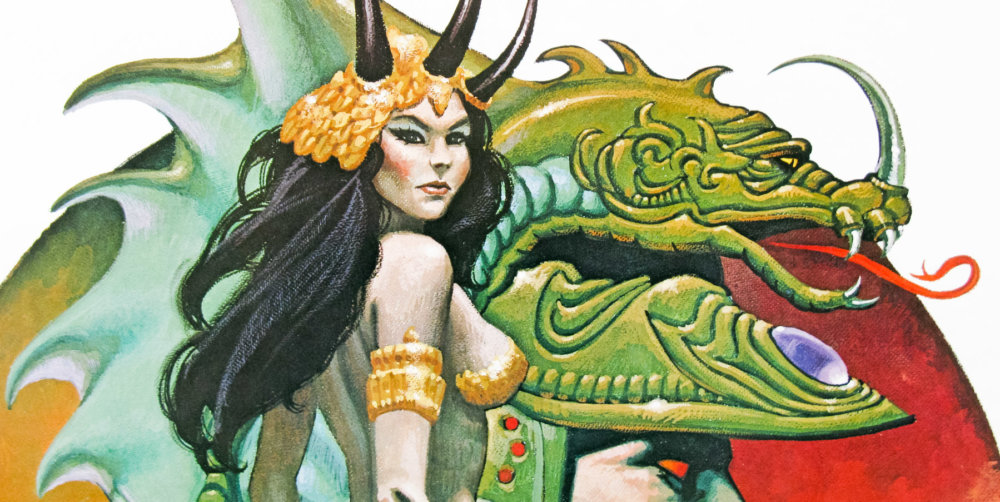 Title
AKA

La Spada e la Magia (Italy)
Year of Film
Director
Starring
Origin of Film
Type of Poster
Style of Poster

--
Origin of Poster
Year of Poster
Designer
Artist
Size (inches)

27 2/16" x 41"
SS or DS

SS
NSS #

--
Tagline

An epic adventure of swords and sorcery when good and evil clash in the ultimate cosmic struggle!
The last film from Jack Hill, the director of several exploitation films such as Foxy Brown and The Swinging Cheerleaders, Sorceress was one of several fantasy films released in the wake of Conan the Barbarian. It currently sits on a meagre IMDb score of 3.7 out of 10 and sounds like something of a clunker:
Sorceress is bad. Astronomically bad. Not the kind of bad that we're used to. No, not mediocre Hollywood bad. It's so bad, it's almost a religious experience.
To be fair, with a poster like this it's not like the audience were expecting much, as another reviewer points out:
Tremendously fun if you approach it in the correct frame of mind (and probably even better when one is drunk). Oh, did I happen to mention the beautiful boobies on display in this?
This is the international one sheet featuring artwork by American artist Robert Tanenbaum. The other posters I've collected by him can be seen here.
The US one sheet looks like this and the original trailer is on YouTube (contains bewbs).