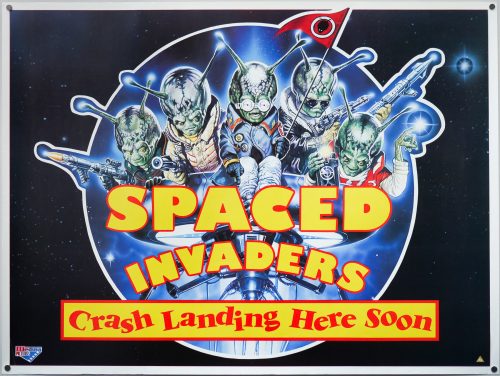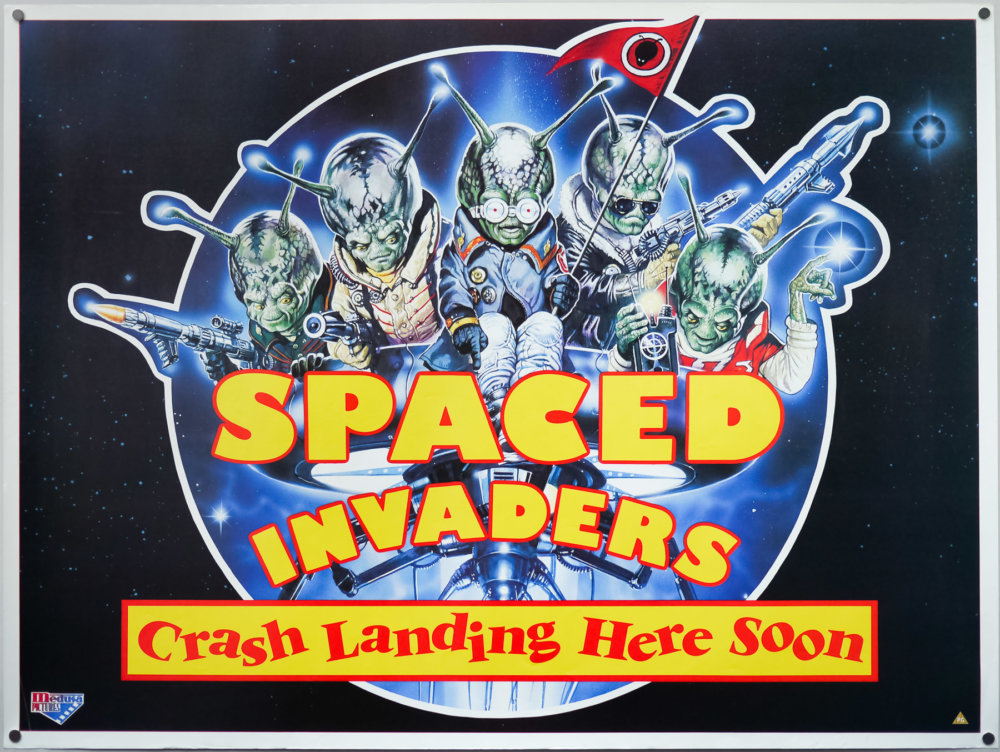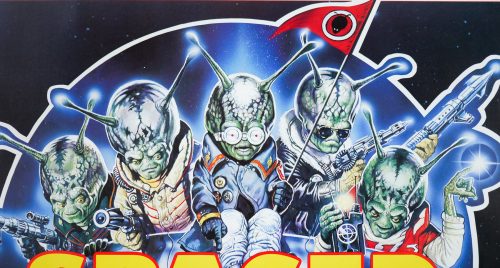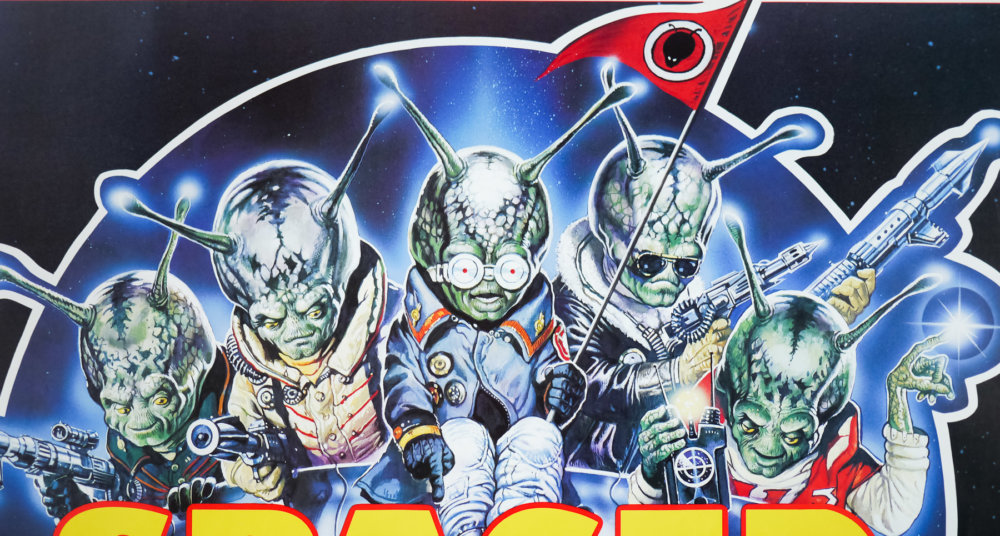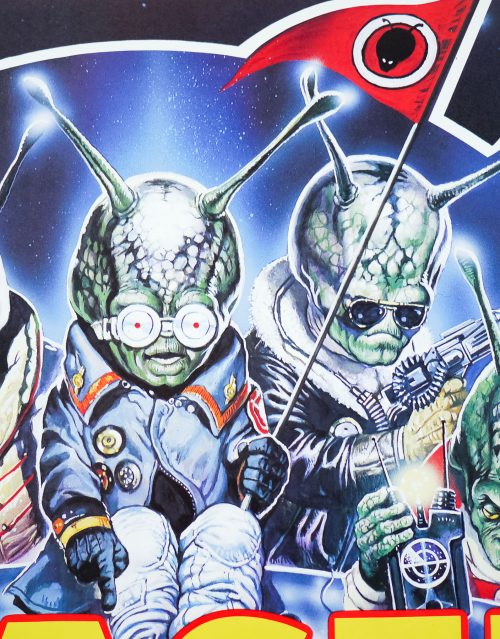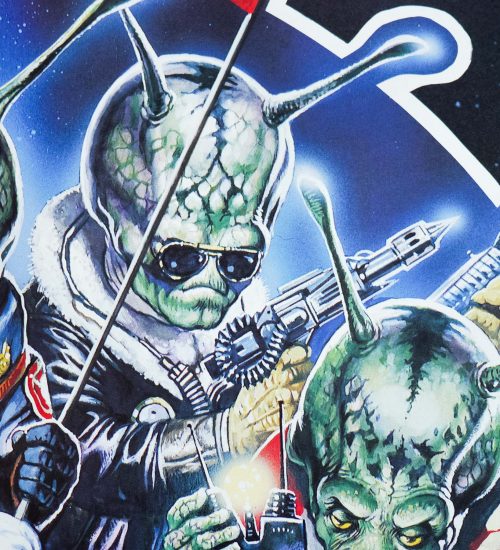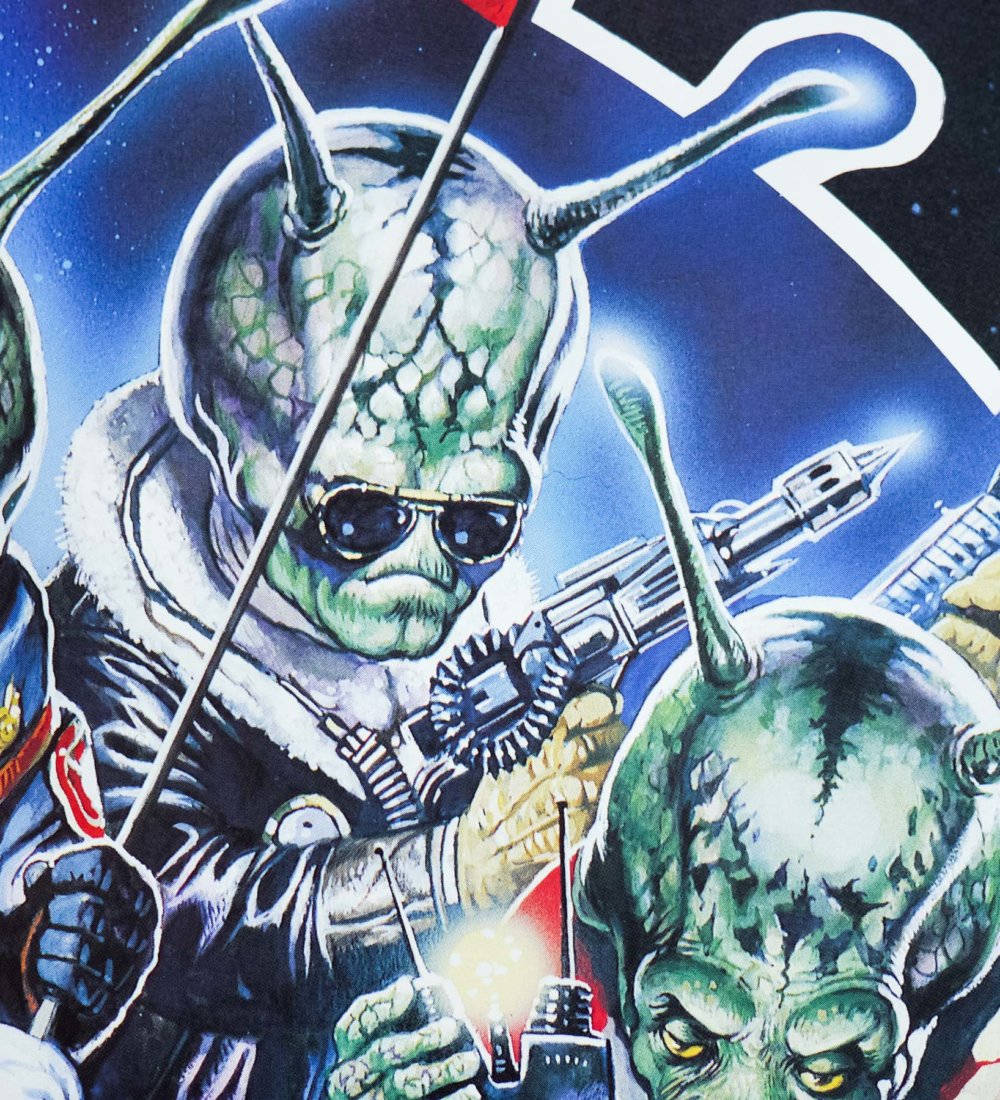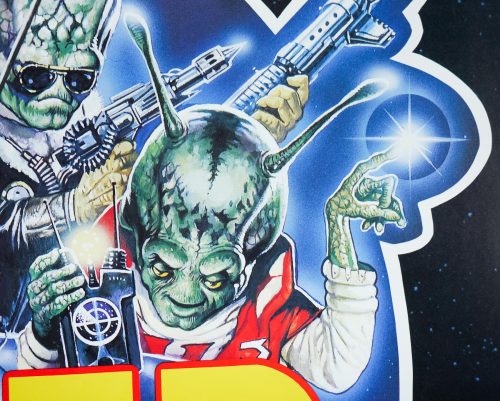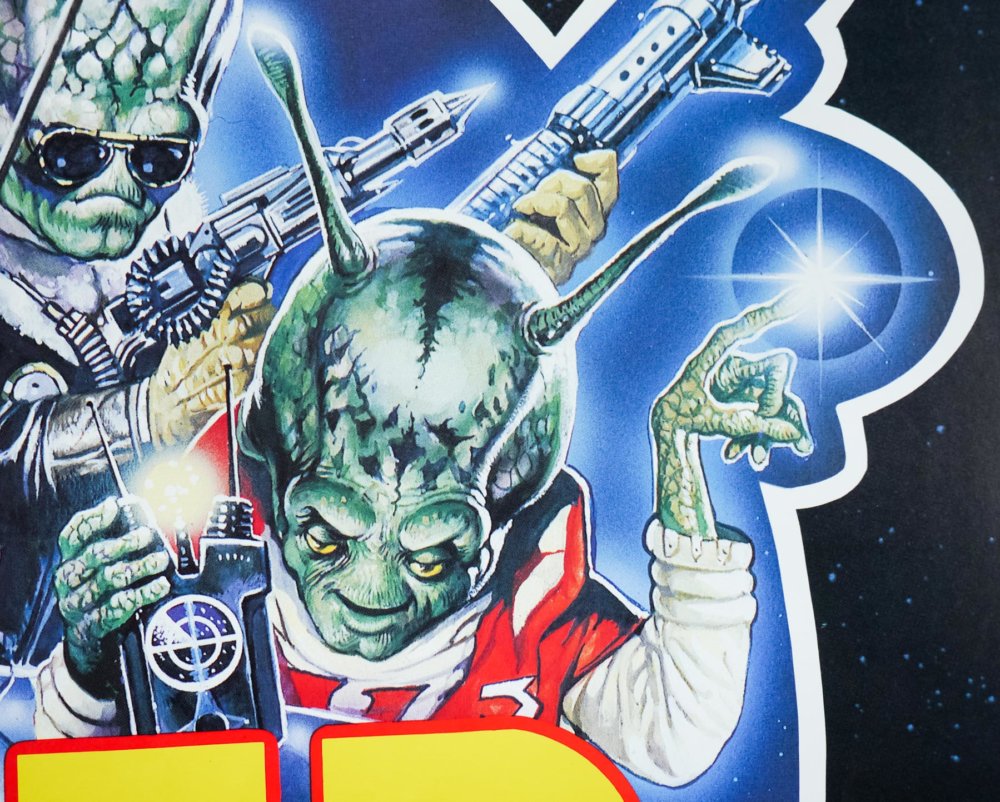 Title
AKA

--
Year of Film
Director
Starring
Origin of Film
Type of Poster
Style of Poster

Teaser
Origin of Poster
Year of Poster
Designer
Artist
Size (inches)

30 1/16" x 40"
SS or DS

SS
Tagline

Crash landing here soon
Colourful artwork by the artist Renato Casaro features on this UK quad for the release of the 1990 sci-fi comedy Spaced Invaders. It was one of a number of kid-friendly sci-fi films made in the wake of the release of Spielberg's E.T. the Extra Terrestrial, such as 'Flight of the Navigator' and 'Mac and Me'. The film was the directorial debut of Patrick Read Johnson who would later direct Baby's Day Out (1994) and Angus (1995), as well as provide the story for the Sean Connery-starring fantasy Dragonheart.
The wafer thin plot sees a spaceship full of diminutive Martians, who all inexplicably speak English in a variety of 'hilarious' accents and dress like characters from distinct human tropes (nerd, jock, fighter pilot), mistakenly head to earth after they intercept a small-town radio station's transmission of Orson Welles' famous War of the Worlds radio play. After they crash land in a barn the bumbling crew declare their intention to be the advance attack party of the Martian fleet. Unfortunately they've timed their attack with Halloween and are instantly mistaken for children in trick or treat costumes.
Despite their attempts to be taken seriously, they fail to intimidate the local populace. Two children, Kathy (Ariana Richards of Jurassic Park fame) and Brian (J.J. Anderson) realise that they really are Martian invaders. After initially attempting to expose them to the other townspeople, the pair soon realise the Martians need help to escape from the commands of the enforcer droid that traveled to Earth with them. The film just about hangs together but the genuine laughs are few and far between and the 'wacky' Martians quickly begin to grate. The special effects and production design are at least decent enough for the time, but it's a largely forgettable affair.
One of my favourite artists, Renato Casaro is an Italian with a prolific movie poster output that lasted over 35 years. He began his career in 1953, aged 19, at the famous Studio Favalli in Rome and would go on to design and paint posters for many of the biggest directors in the world. His skill at accurately portraying actors and his brilliant use of colour and composition saw him much in demand from studios and actors alike. His artwork has featured on posters used in multiple countries, including Japan, Germany, USA as well as in his native Italy.
Check out the incredible amount of work on his official website here, which also features a biography of the artist. In March 2014 I published an exclusive interview with Renato and it can be read by clicking here. The other posters I've collected by Renato Casaro are here.
Note that Casaro's signature is just visible under the 'A' of Spaced – only the R of 'R. Casaro' can be seen.