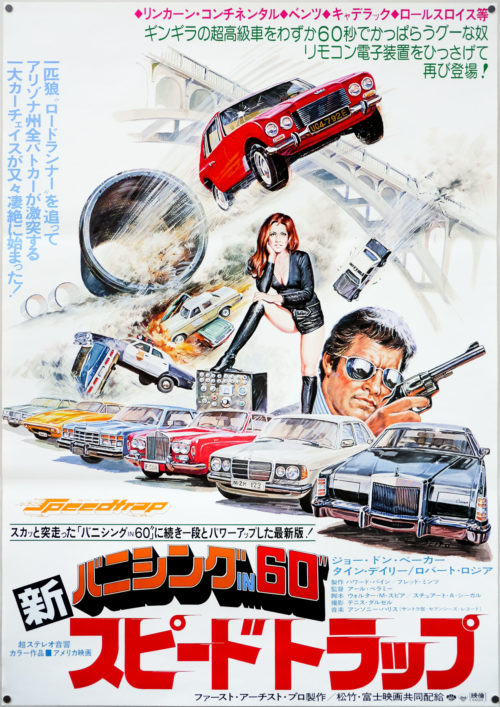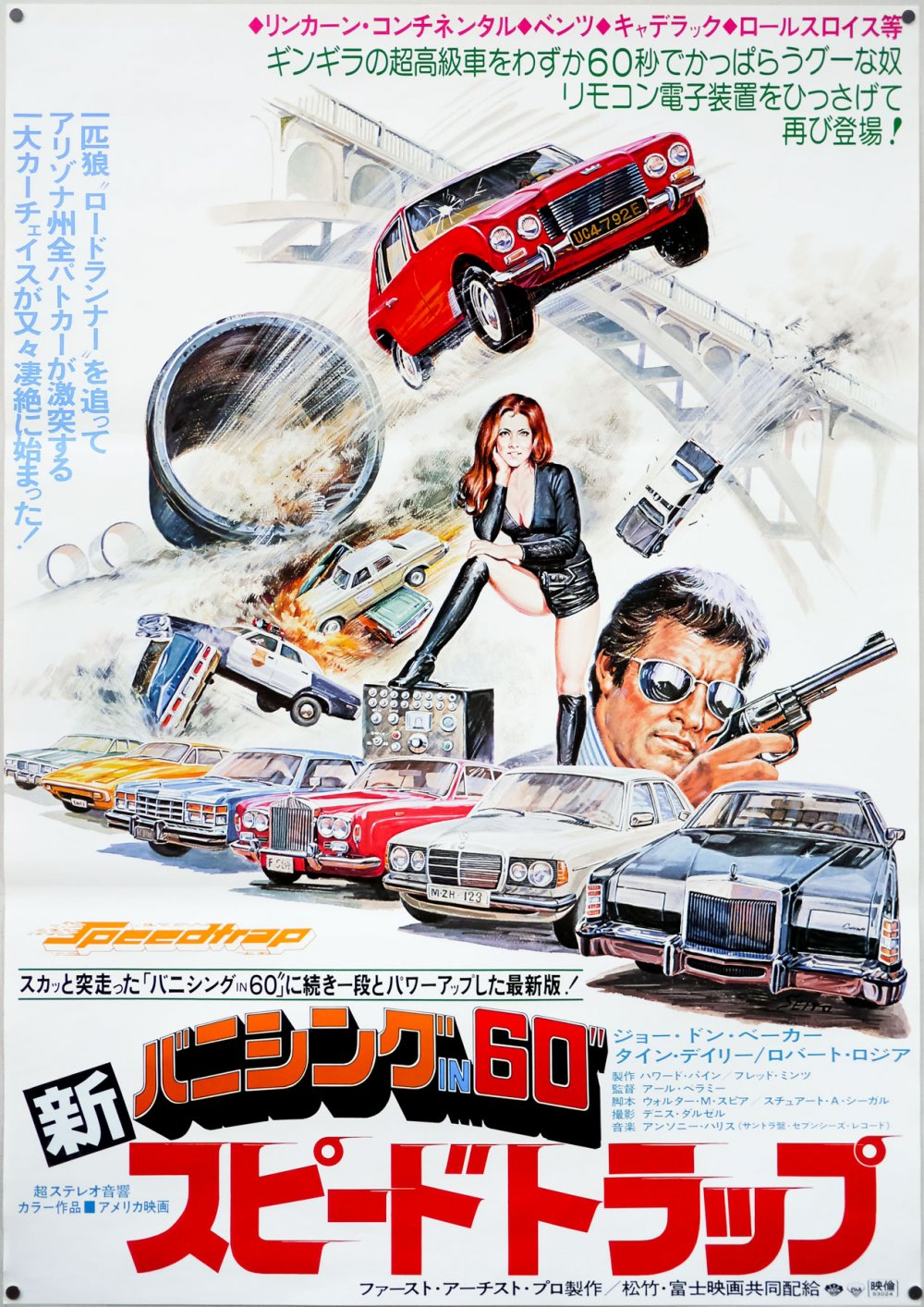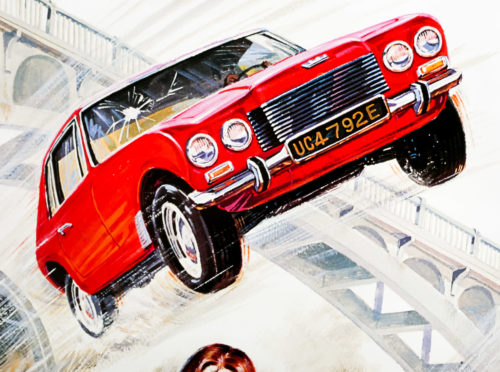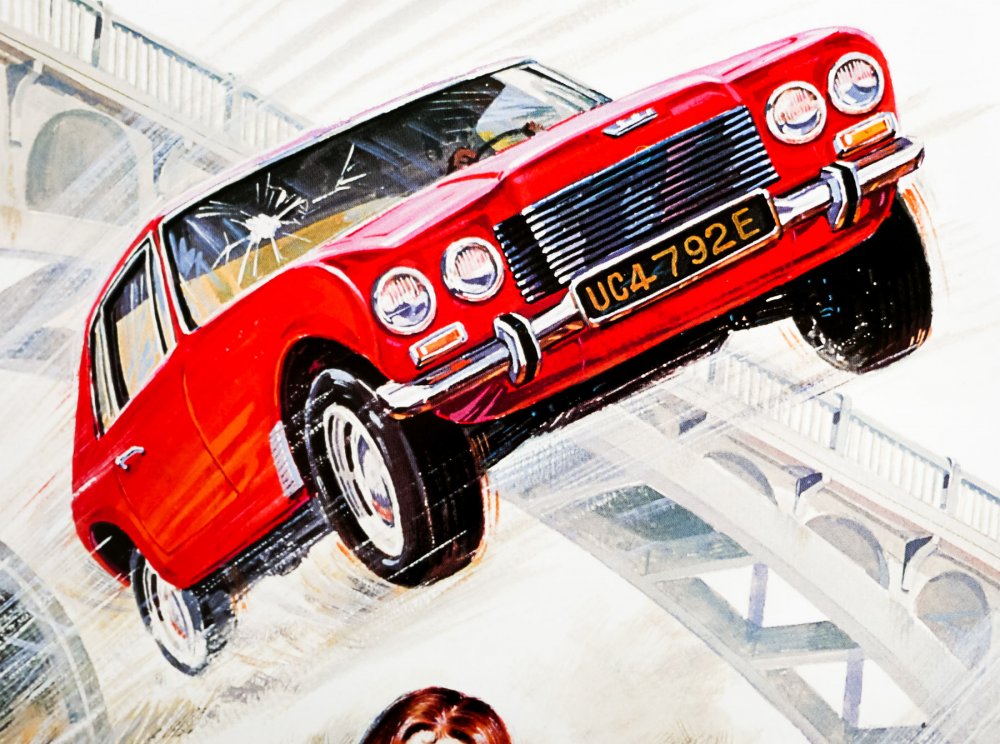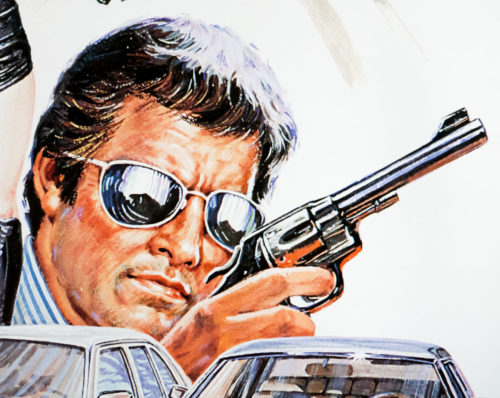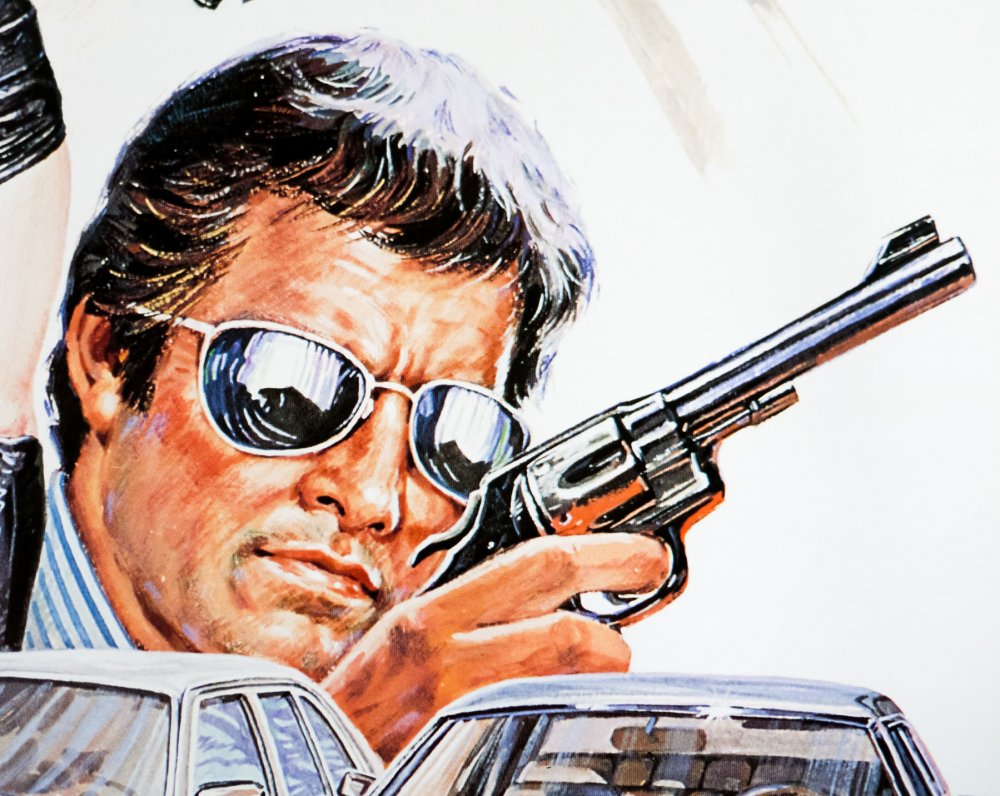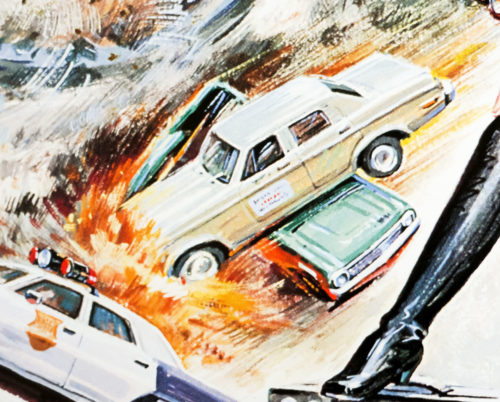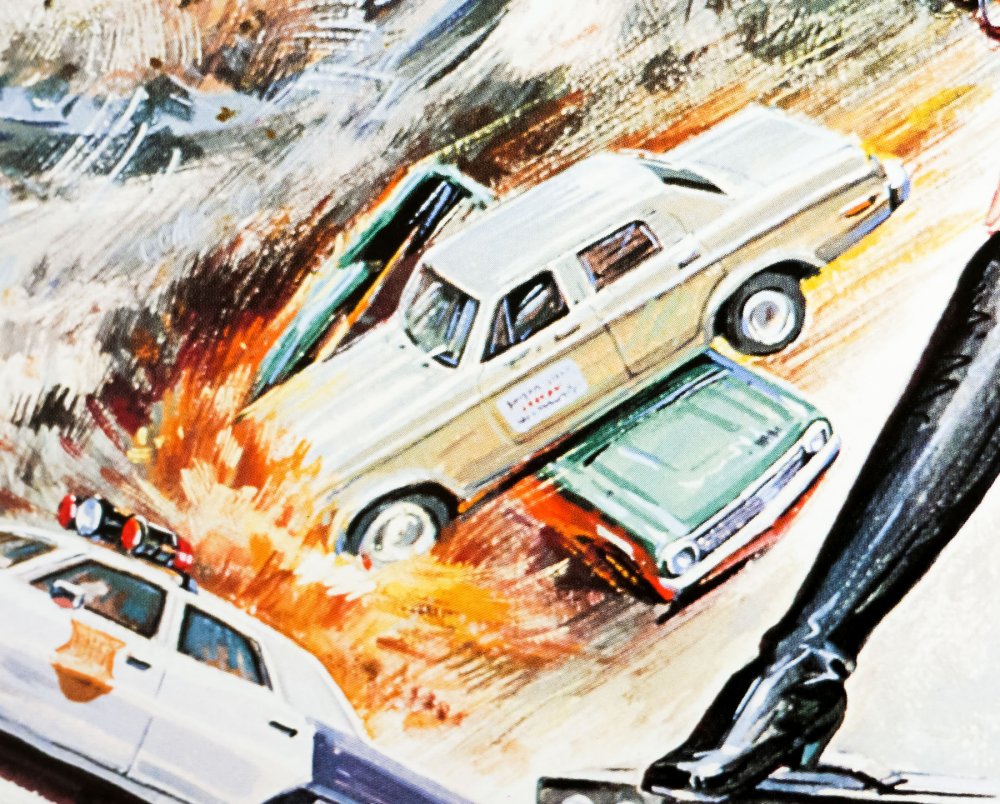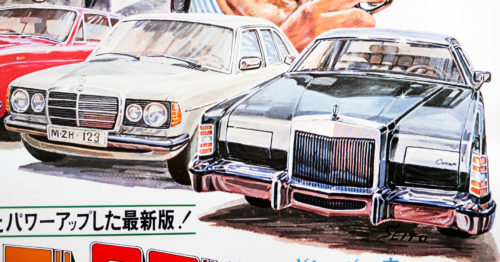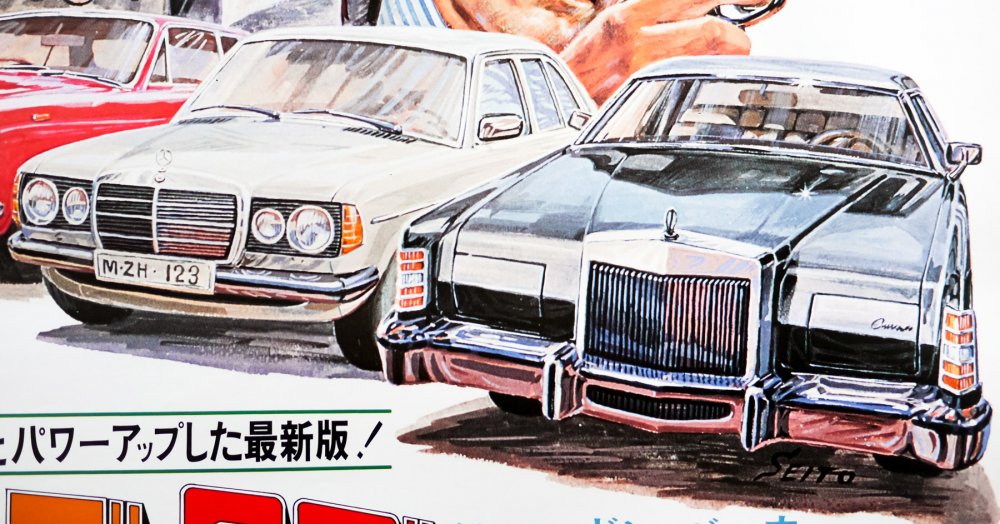 Title
AKA

Speed Interceptor III (Italy)
Year of Film
Director
Starring
Origin of Film
Type of Poster
Style of Poster

Artwork style
Origin of Poster
Year of Poster
Designer
Artist
Size (inches)

20 6/16" x 28 13/16"
SS or DS

SS
Tagline

--
A highly detailed illustration graces this Japanese B2 for the release of Speedtrap, a little-seen automotive action flick that was made in the mould of the original Gone in 60 Seconds, which was released only a couple of years earlier – this poster even references the film (hence the '60' above the red title at the bottom). The story sees private eye Pete Novick, played by the respected character actor Joe Don Baker (best known for the original Walking Tall and several appearances in Brosnan-era Bond films), hired by an insurance company to track down the mysterious 'Road Runner' a master car thief responsible for the disappearance of hundreds of high-end automobiles.
After teaming up with an ex-girlfriend who also happens to be a police detective (Tyne Daly, who featured in The Enforcer), Novick sets his sights on the master criminal and goes all out to stop him striking again. Robert Loggia appears as a mafia boss who falls victim to the Road Runner when his drug-filled Rolls-Royce disappears.
The exciting artwork is by Seito, one of my favourite Japanese artists, who was responsible for several fantastic illustrated posters during the 1970s and 1980s. Little is known about the man himself, even in his native country. Seito also worked on the original Japanese poster for the release of Gone in 60 Seconds, which I have in the collection and can be seen here.
To see the other posters I've collected by him click here.