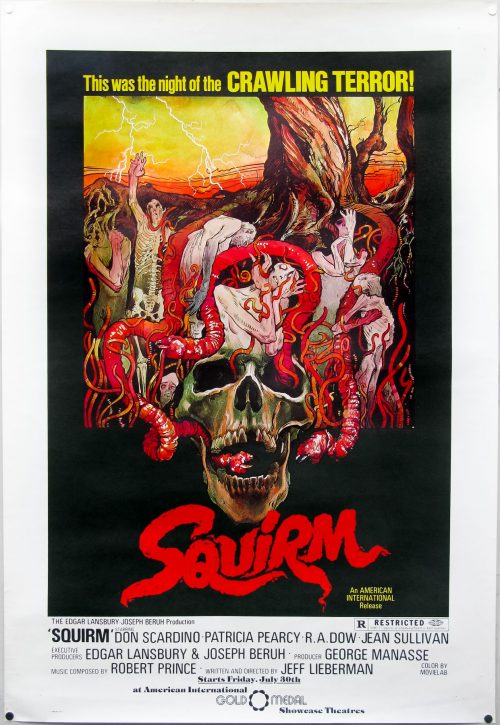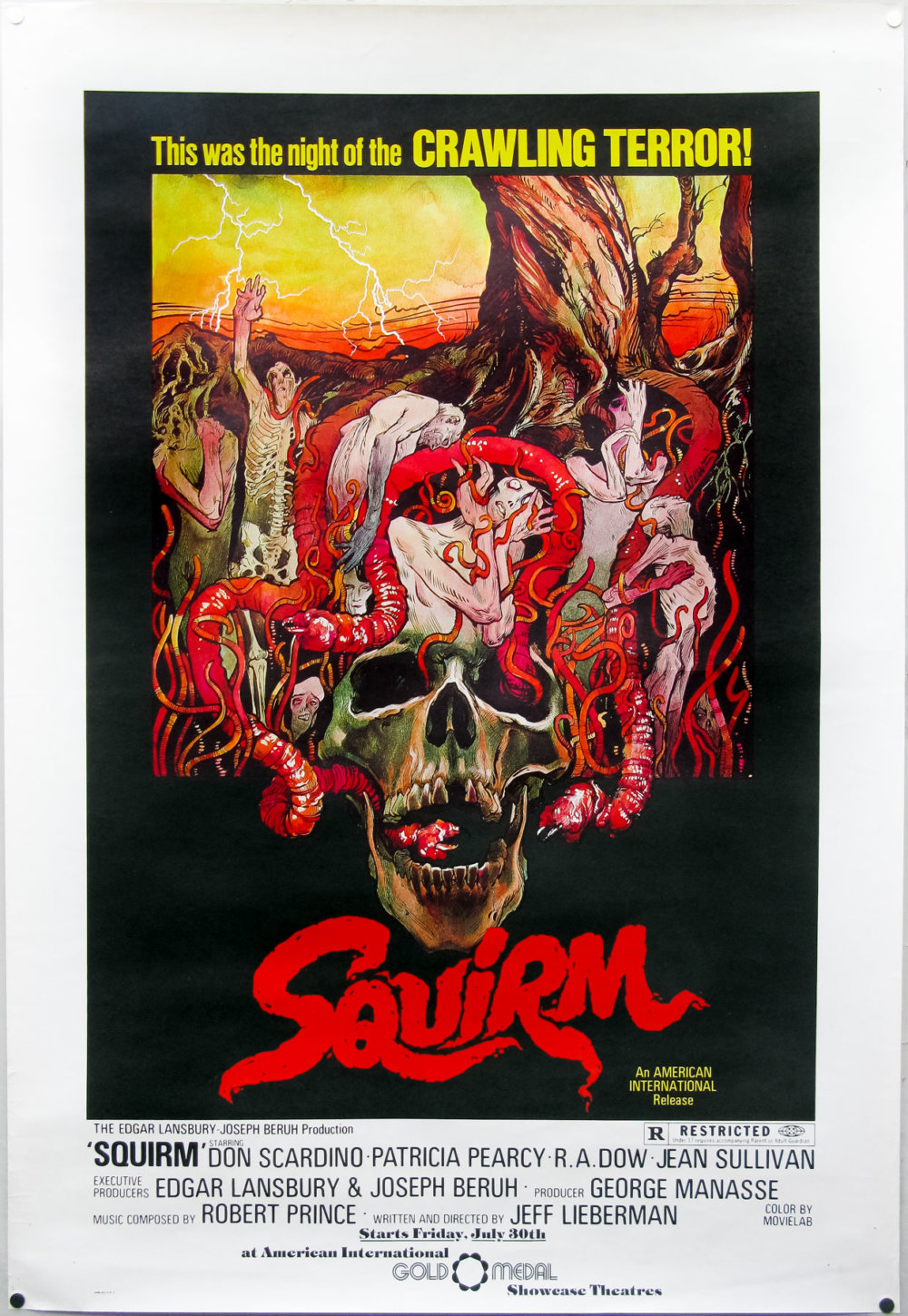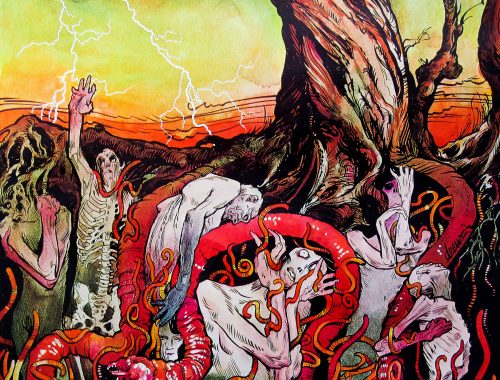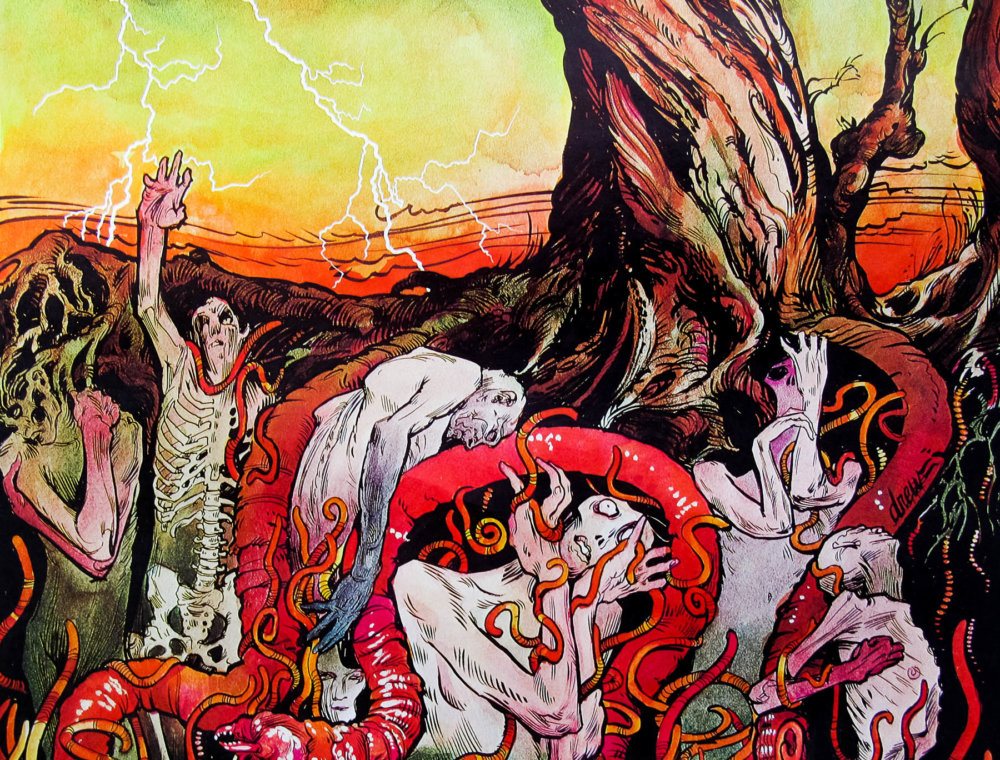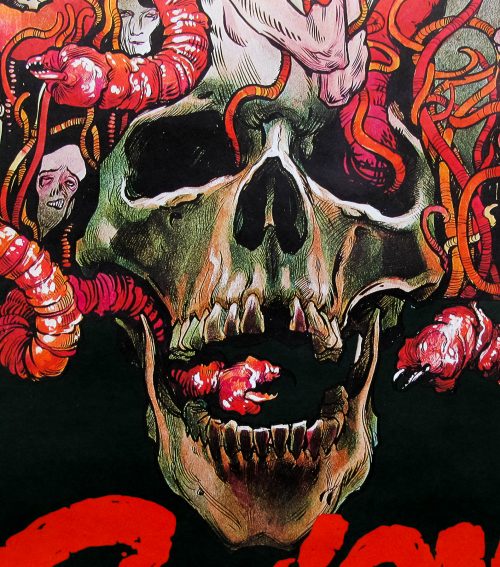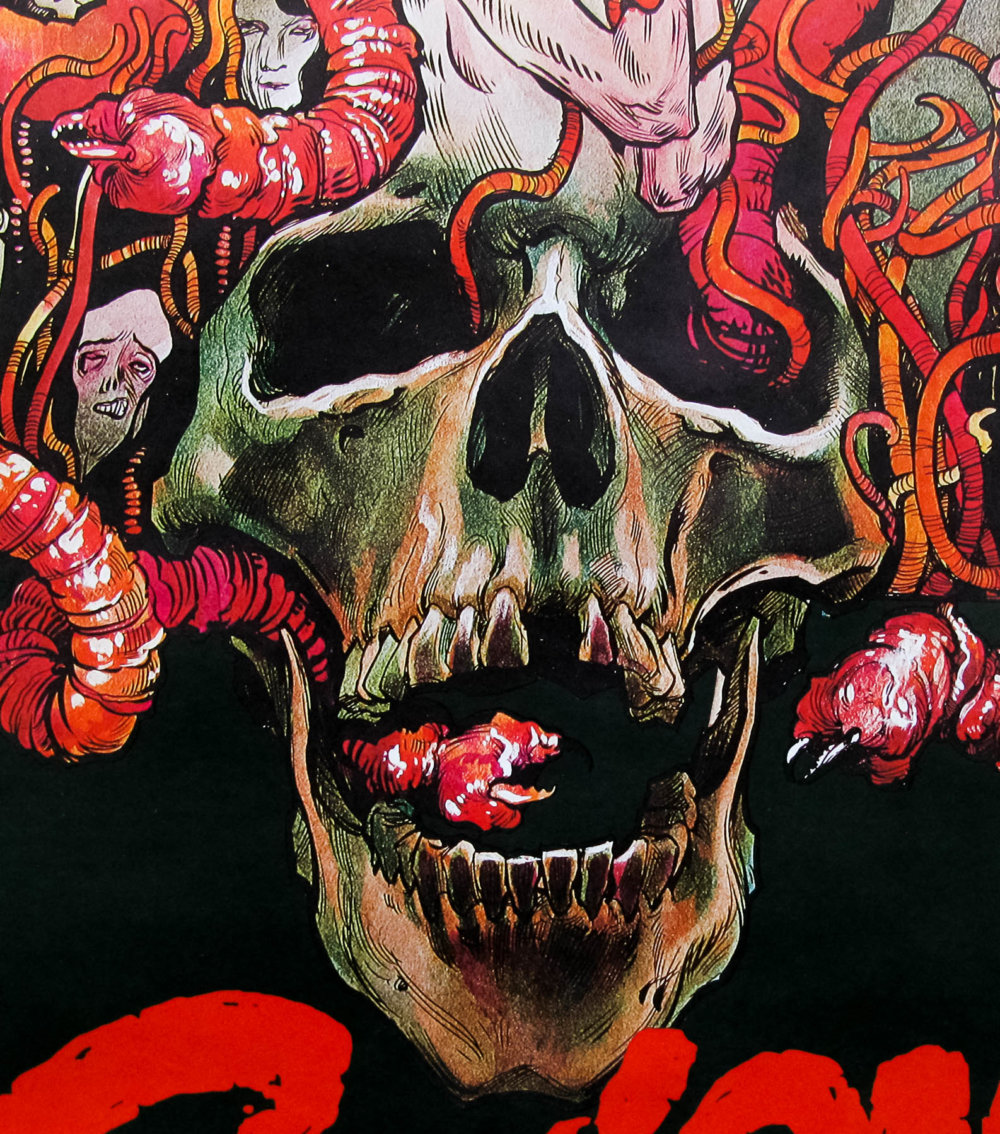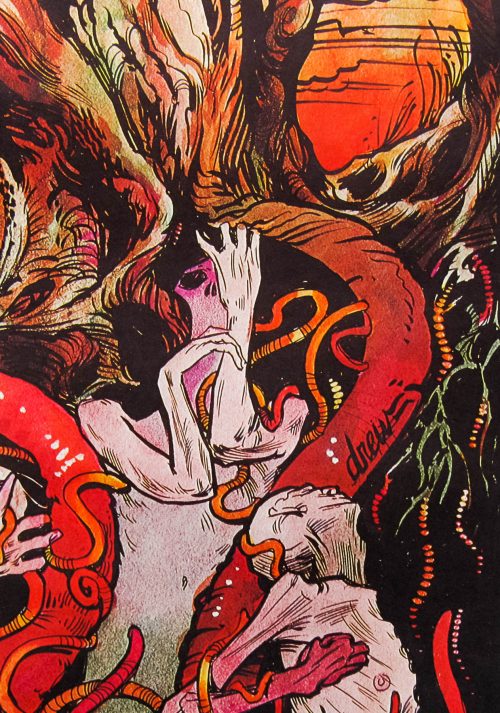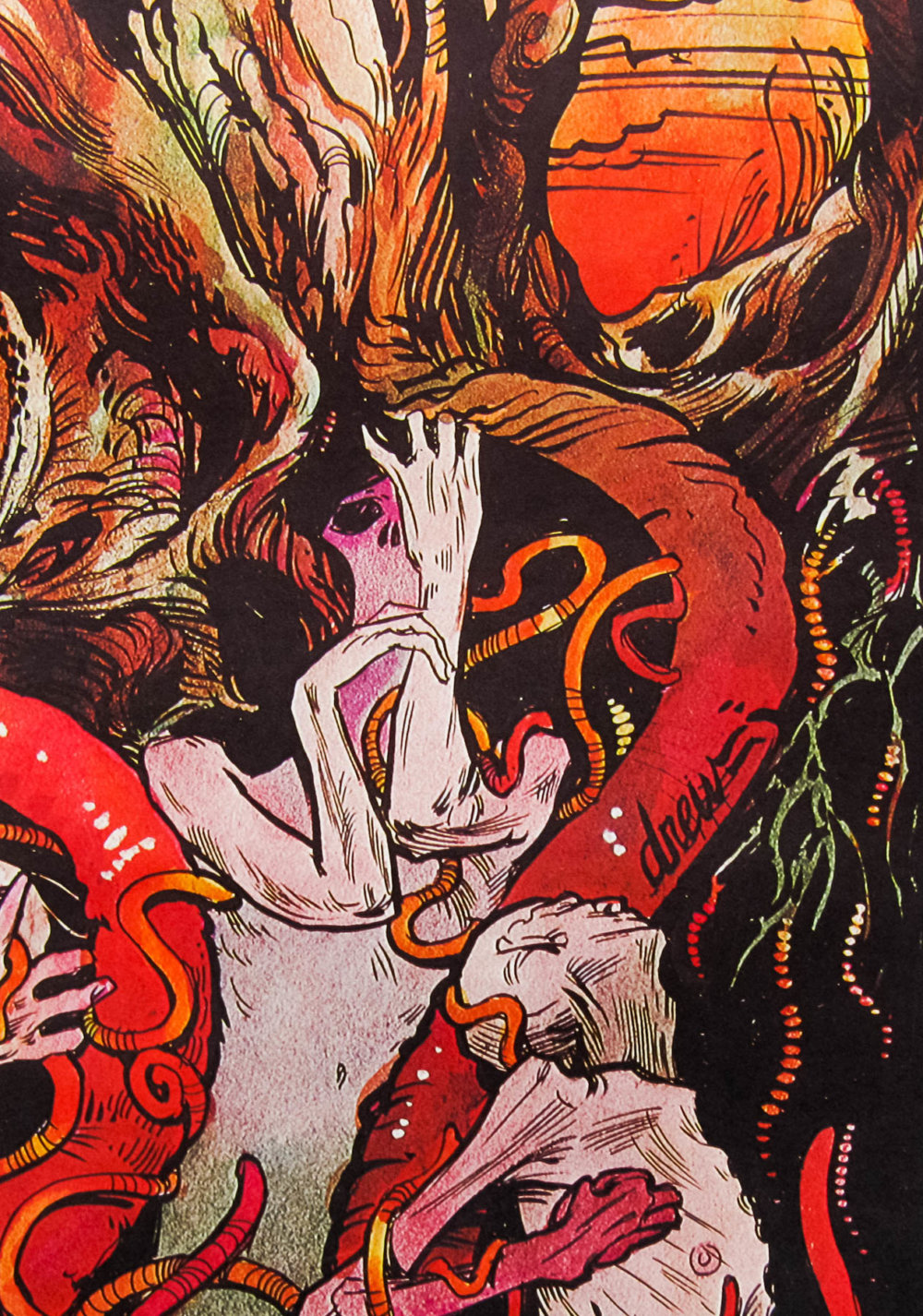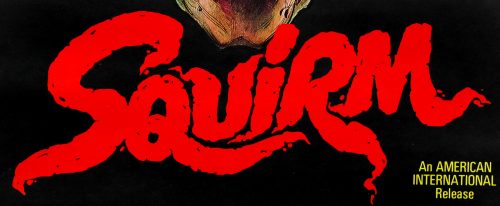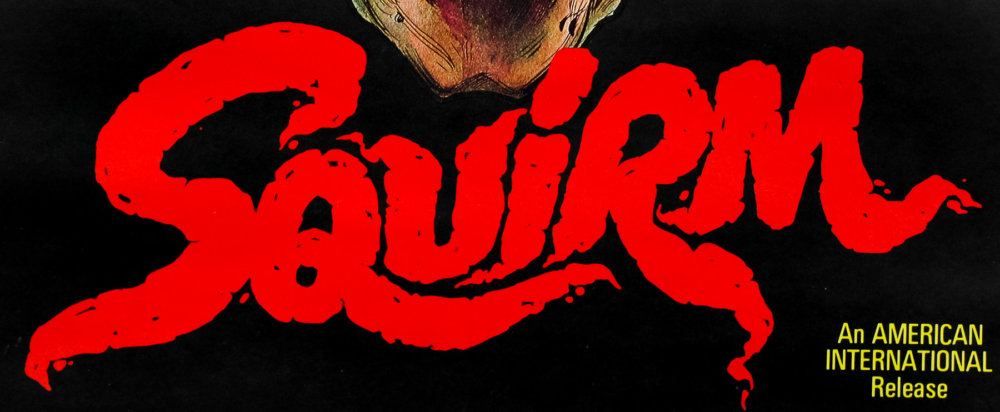 Title
AKA

I carnivori venuti dalla savana [The carnivores from the desert] (Italy)
Year of Film
Director
Starring
Origin of Film
Genre(s) of Film
Type of Poster
Style of Poster

--
Origin of Poster
Year of Poster
Designer
Artist
Size (inches)

29.5" x 42 15/16"
SS or DS

SS
NSS #

--
Tagline

This was the night of the CRAWLING TERROR!
Very early Drew Struzan artwork on this poster for the film Squirm, which was an entry in the 'nature strikes back' sub-genre of horror and features millions of earthworms feasting on the unwitting population of a small Georgia town. The worms are forced to the surface after a downed power line crashes into wet soil and, for some unexplained reason, turns them into carnivores with a taste for human flesh.
This surreal illustration is quite unique amongst Struzan's oeuvre and puts me in mind of a painting by Hieronymus Bosch (example here) and one of Francis Bacon's more nightmarish images. There's a lot of detail in there and I spot new elements every time I look at it.
This particular poster is an oversized 30×40 and features a mention of the Gold Medal Showcase Cinema chain, which leads me to believe it was printed especially for them and could have been for a preview showing. I'm certain that it's from the time of the original release, but if anyone has any more information on the poster please get in touch.
The trailer can be viewed on YouTube.
The other posters I've collected by Drew can be seen here.