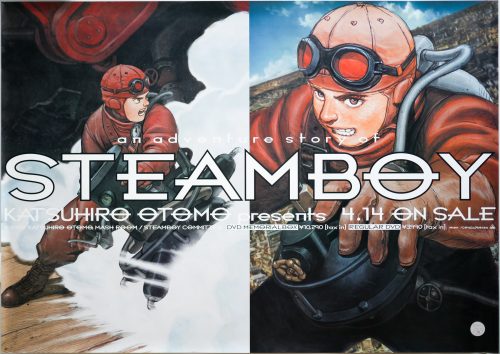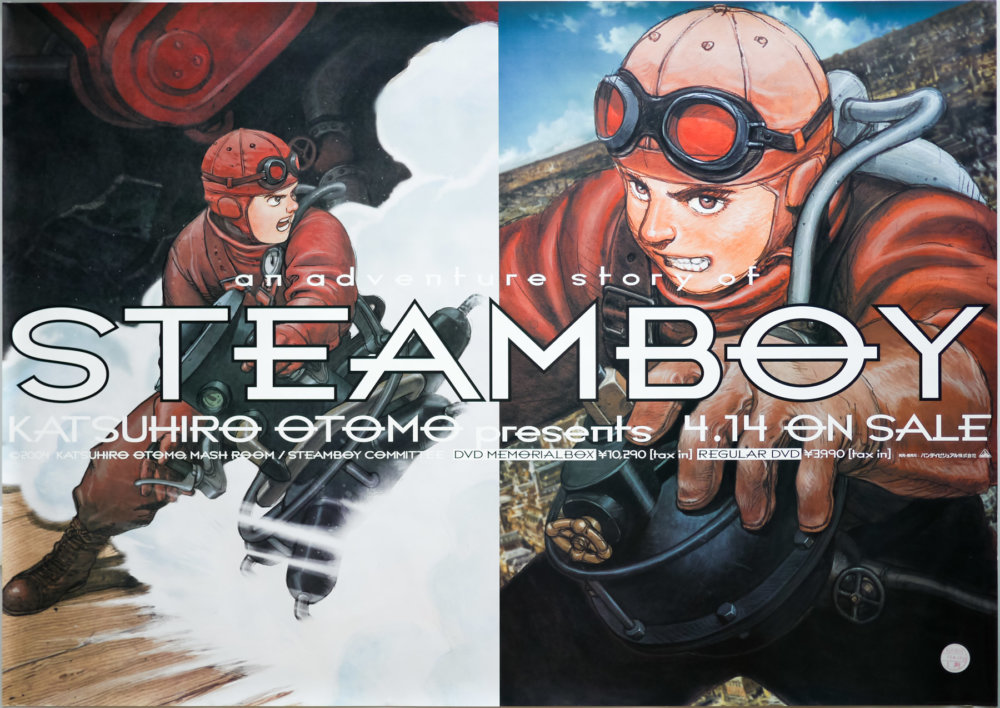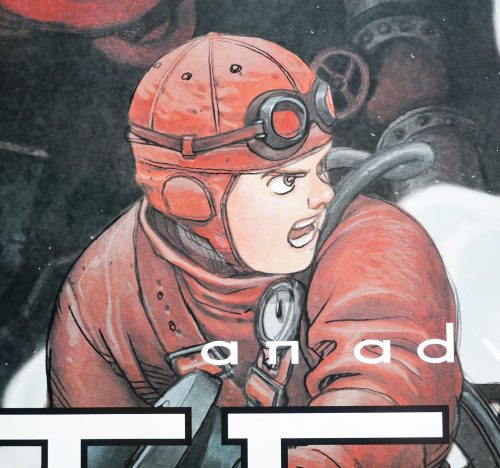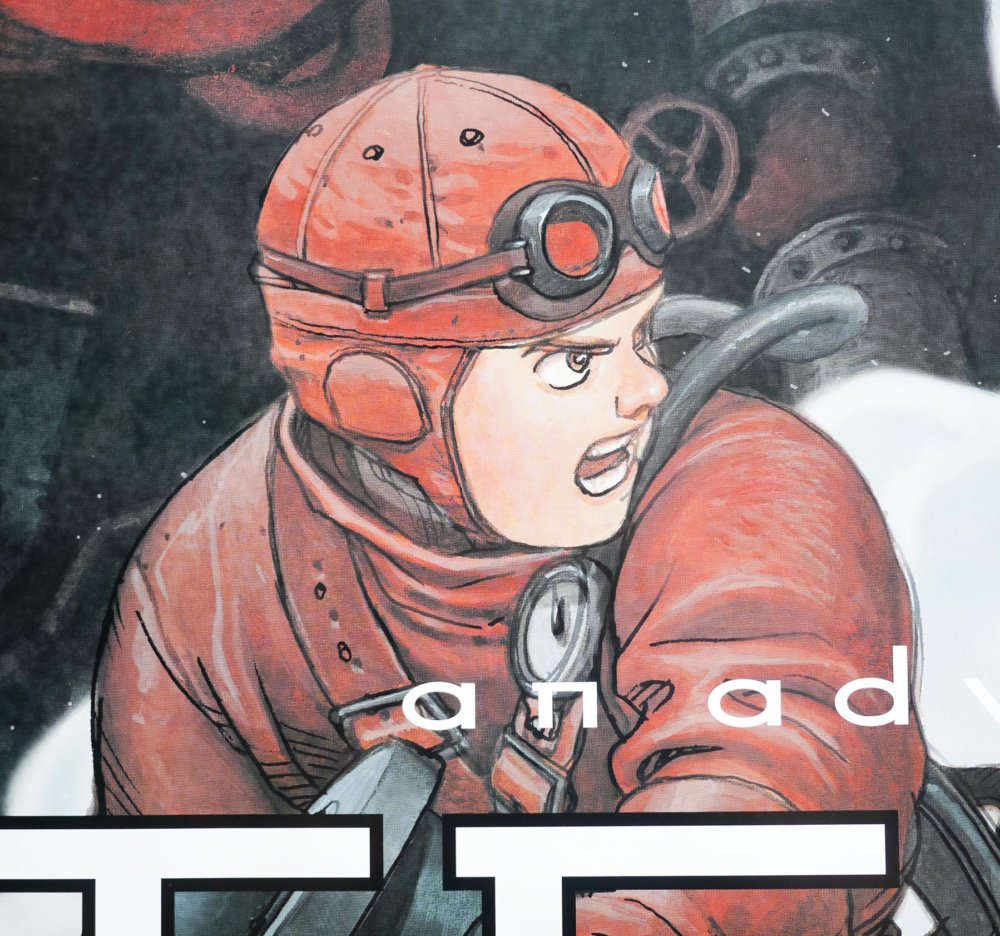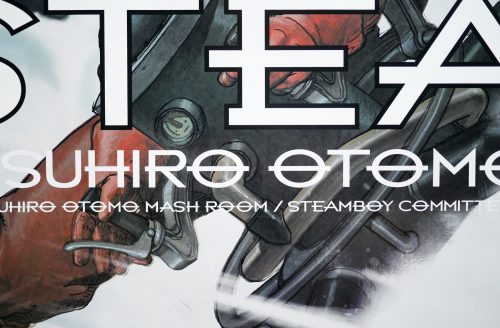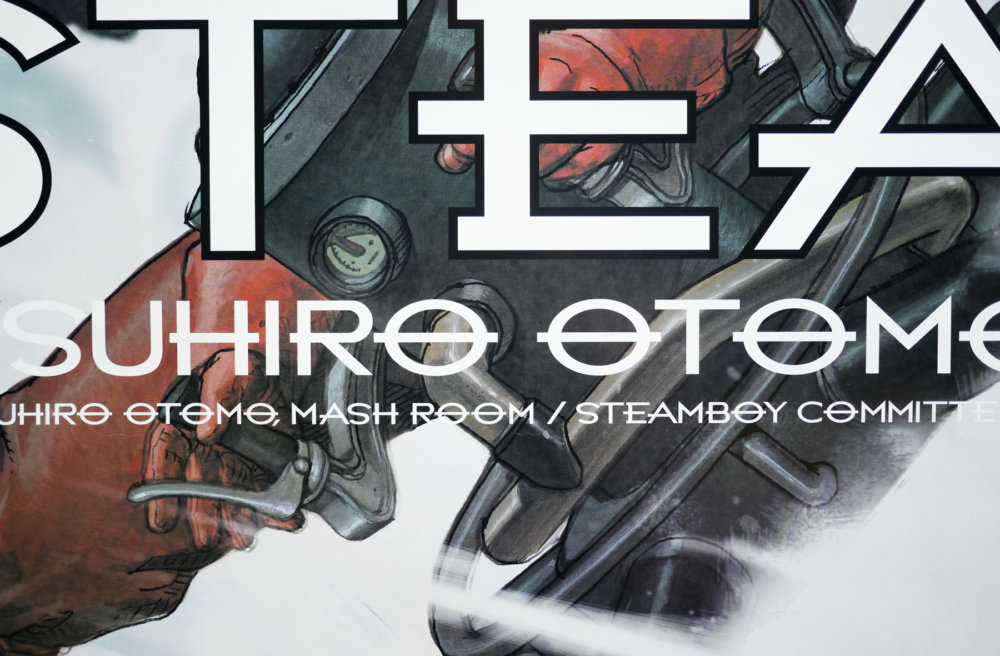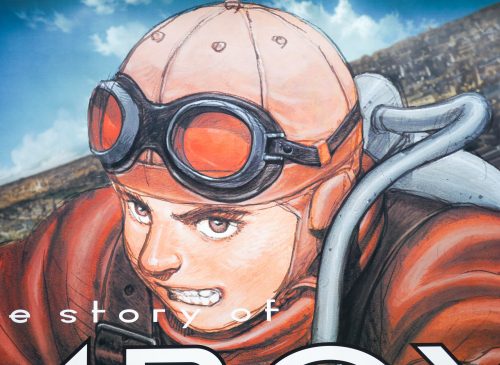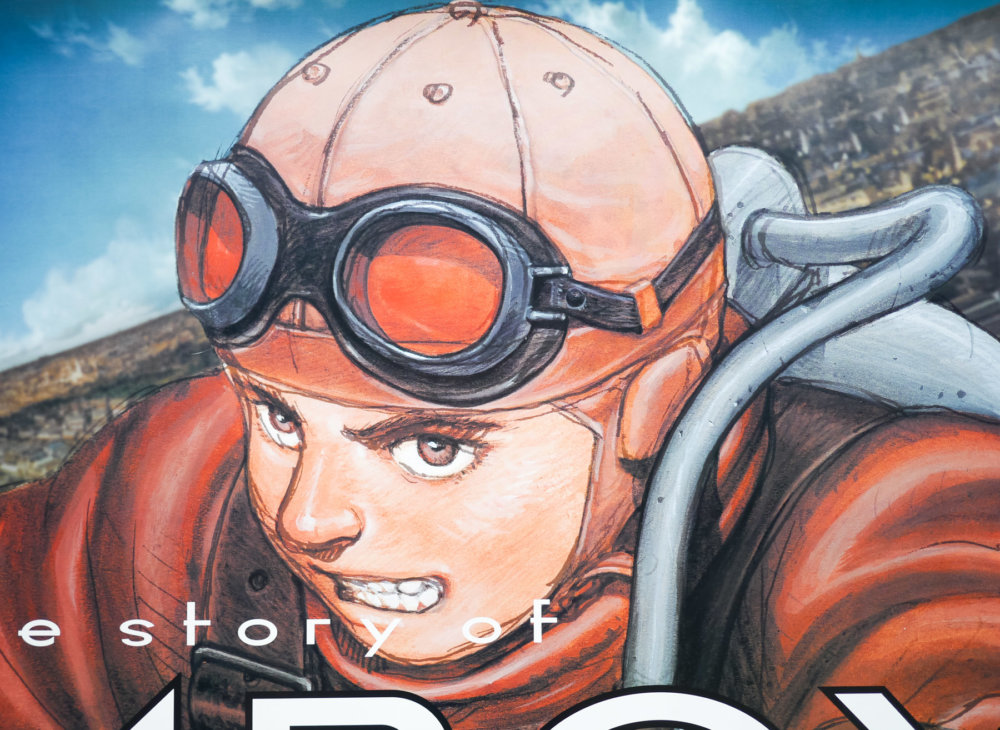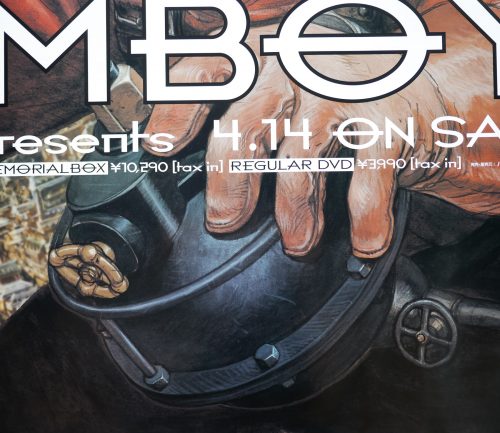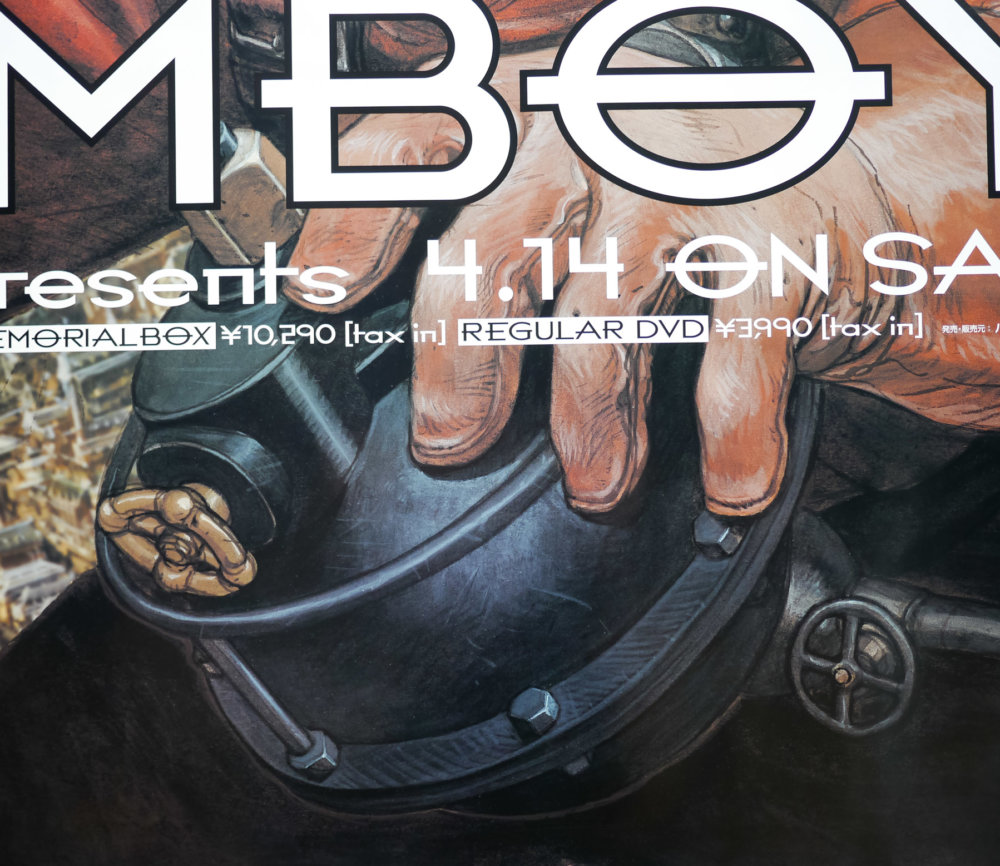 Title
AKA

Suchîmubôi (Japan - original title)
Year of Film
Director
Starring
Origin of Film
Type of Poster
Style of Poster

DVD release
Origin of Poster
Year of Poster
Artist
Size (inches)

39 6/16" x 55 9/16"
SS or DS

SS
Tagline

--
This is an incredibly scarce B0 poster that was printed to promote the 2004 DVD release of Katsuhiro Otomo's 2004 anime, Steamboy. It features two illustrations of the main character James Ray Steam by the director himself. The film was Otomo's first full-length anime to be released since the landmark Akira in 1988. Otomo had been busy in the intervening years, writing and illustrating several manga and contributing to other films, including the 1995 anthology Memories as well as the screenplay for the 2001 anime Metropolis. Steamboy was over 10 years in preparation and was apparently one the most expensive anime movies made at that point. The film has a steampunk theme and is set in an alternate 19th Century Britain.
The poster was designed by Toshiaki Uesugi, a graphic designer and musician who has regularly collaborated with Otomo, and who is also known as Mach55Go! for his musical work. Uesugi's official site is here and is significantly out of date, but this page features a list of his work, which includes other Otomo collaborations as well as his work on anime like Cowboy Bebop and Macross.
During a 2014 trip to Japan I was lucky enough to be able to visit an exhibition that was dedicated to Otomo's poster design and I first saw this poster there along with the ultra scarce Akira B0 DVD release poster that can be seen on Film on Paper here. I assumed I would never get the chance to add the Akira B0 to my collection but almost a year later the poster appeared on Yahoo auctions Japan and I was lucky to win the auction with the help of a Japanese friend. This Steamboy poster came from the same seller. The white sticker on the bottom right corner was placed there in 2004 by the company that controls advertising on the Tokyo Metro and details when it should be taken down from display. Take a look at the last picture which displays some hand-stamped marks found on the back side of the poster.
During a 2012 visit to Tokyo I went to a retrospective exhibition of Otomo's work called Genga (A Japanese animation term for keyframes, literally 'original pictures'), which featured hundreds of pieces of his artwork and the original hand-drawn pages for the Akira manga. I was also able to wear Kaneda's jacket and sit on the legendary red bike!