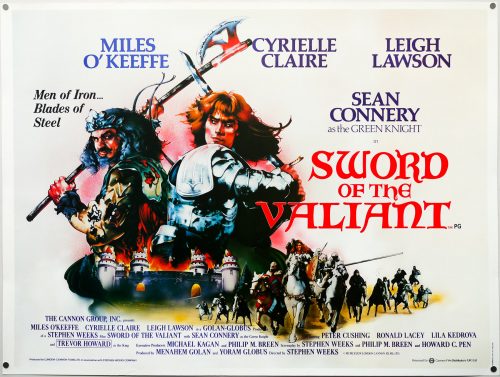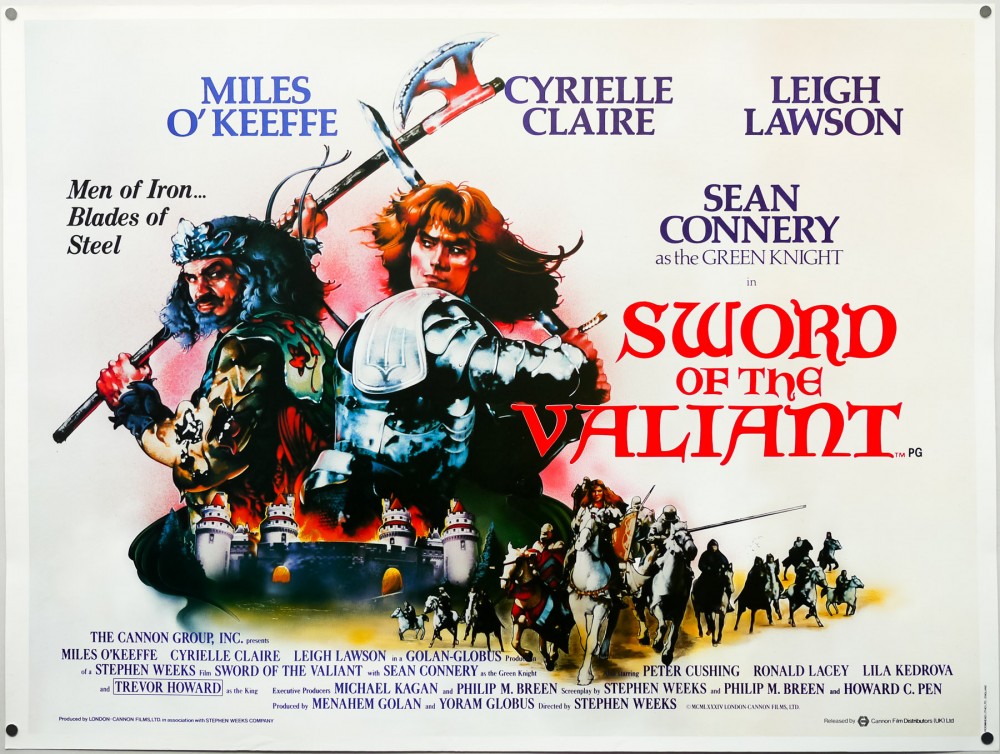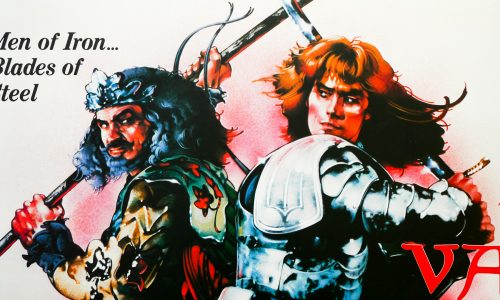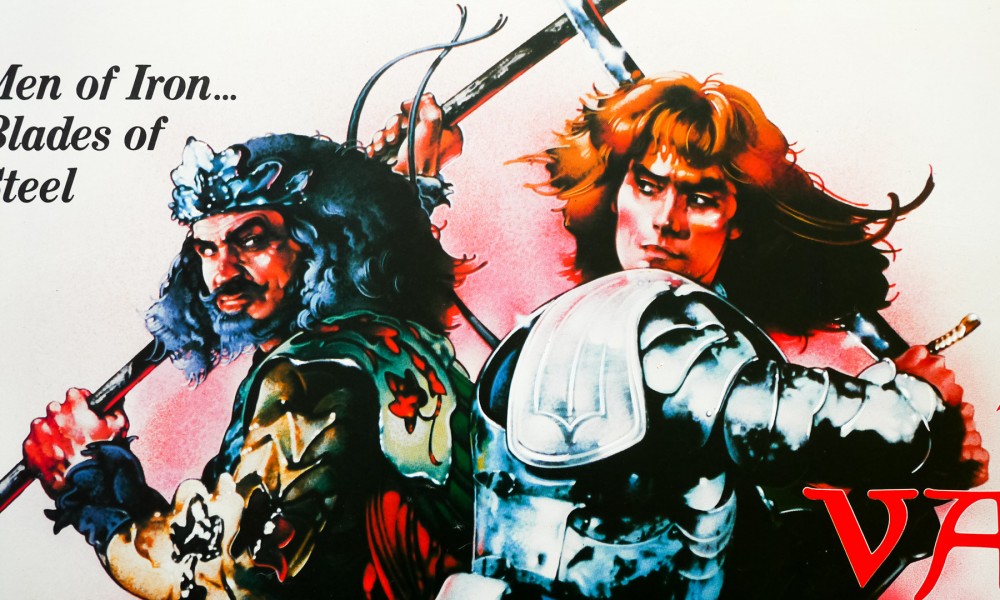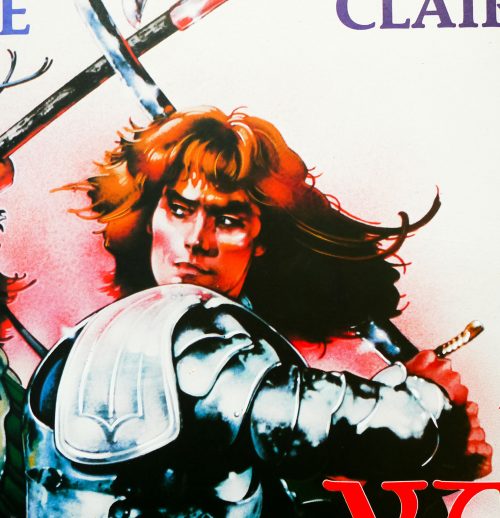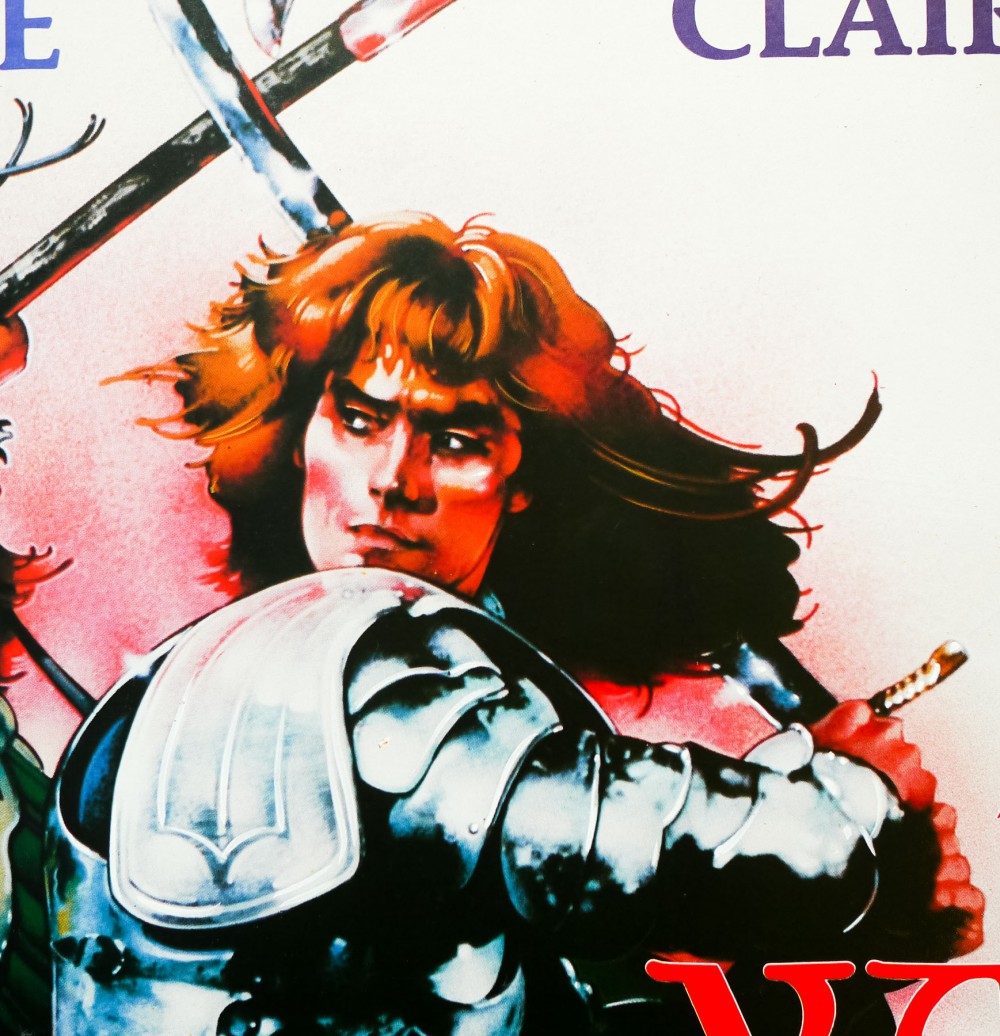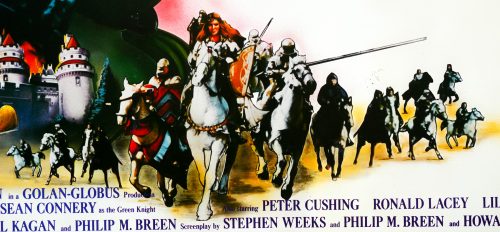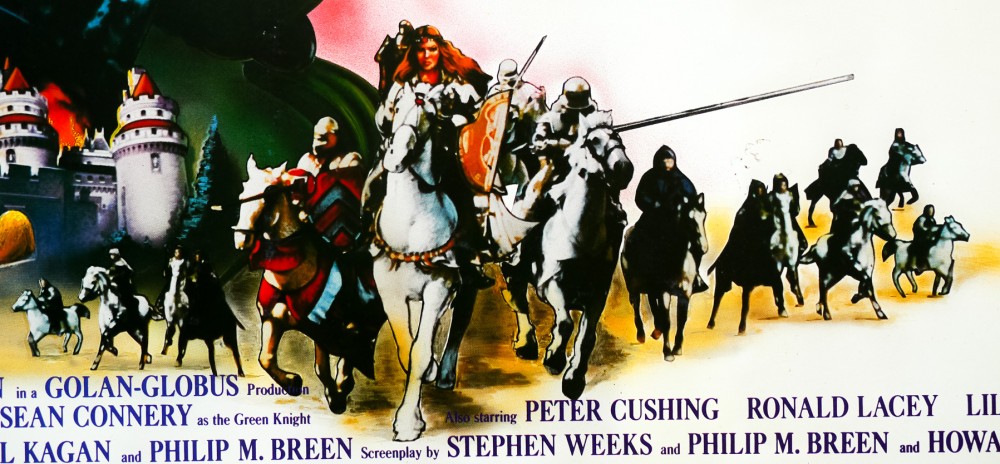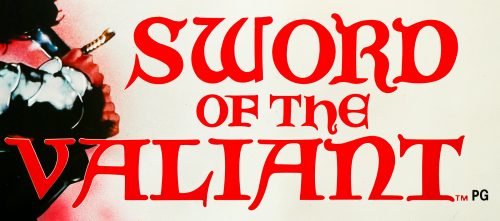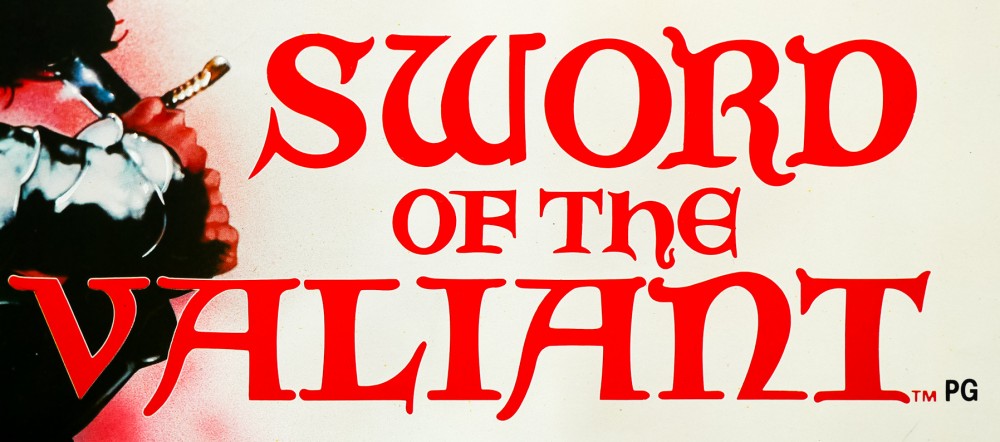 Title
AKA

Sword of the Valiant: The Legend of Sir Gawain and the Green Knight (full title - USA)
Year of Film
Director
Starring
Origin of Film
Type of Poster
Style of Poster

--
Origin of Poster
Year of Poster
Designer
Artist
Size (inches)

30 1/16" x 40"
SS or DS

SS
Tagline

Men of Iron... Blades of Steel
British director Stephen Weeks had already made a film loosely based on the Arthurian poem Sir Gawain and the Green Knight that was released in 1973 as Gawain and the Green Knight and starred the singer Murray Head as Gawain. Unfortunately, a falling out between producer and studio meant that the film was not properly distributed and pretty much disappeared without trace. 10 years later the notorious producers in charge of Cannon Films, Menahem Golan and Yoram Globus, were casting around for a new project and Weeks managed to persuade them to remake his original story with just a handful of tweaks. Quite frankly, everyone involved should have stayed away as the result is a risible mess.
Practically the only thing of note are the actors that the producers managed to persuade to join the cast, which includes the late Peter Cushing (in one of his final appearances) and Trevor Howard, as well as star of the Indiana Jones series John Rhys-Davies. Unquestionably their biggest coup was securing Sean Connery to play the Green Knight, a performance he managed to squeeze around his role in the unofficial Bond film Never Say Never Again, a task made easy by the fact that he only appears in a few scenes. But what an appearance! If you thought his costume in Zardoz was bizarre, just wait until you see him covered in bright green armour, glitter, bare-chested, covered in fake tan and wearing small antlers on his head! He certainly gives it some gusto and seems to enjoy prancing around the sets swinging his giant axe.
The story begins inside a great banqueting hall with an unhappy king (Howard) stopping a planned feast because he's fed up with the nobles who he feels don't have much worth. He challenges them all to prove that they're worthy of eating from his table. Just at that moment Connery's Green Knight bursts through the door on horseback and proceeds to taunt the people in the hall with a challenge to cut off his head in order to prove their courage. At first no one accepts, but then a plucky young squire called Gawain (a Barbie-haired Miles O'Keeffe) who was delivering the king's new suit of armour decides to take up the challenge. Gawain swings the axe and the Green Knight's head is removed but the whole thing is a strange ruse and only a minute later the Knight is whole again and turning the axe on Gawain.
Just before delivering the final blow he decides to spare the squire and offers him a year to solve an odd rhyming riddle. When the Green Knight has gone, the king is thrilled with Gawain's bravery and immediately knights him and sends him off on a quest to solve the riddle. The rest of the film moves from scene to scene without much urgency and features some dreadful battle scenes and sword-fighting that make it look like an amateur production. The script is truly terrible and it's clear that whole scenes were truncated heavily as half of it doesn't make much sense. Perhaps worst of all is the abysmal synthesiser score that warbles in the background of every scene.
In the end, this film would also fall foul of producer and distributor problems and wasn't given a proper release and poor reviews didn't help much at all. Weeks would never direct again. This poster features artwork that I believe to be unique to the British quad and I've been unable to find out who is responsible. If anyone has any ideas please get in touch.
Check out the ridiculous trailer on YouTube.