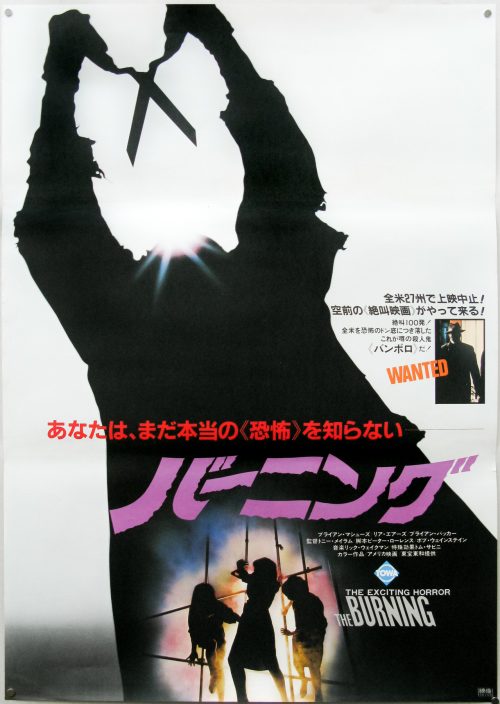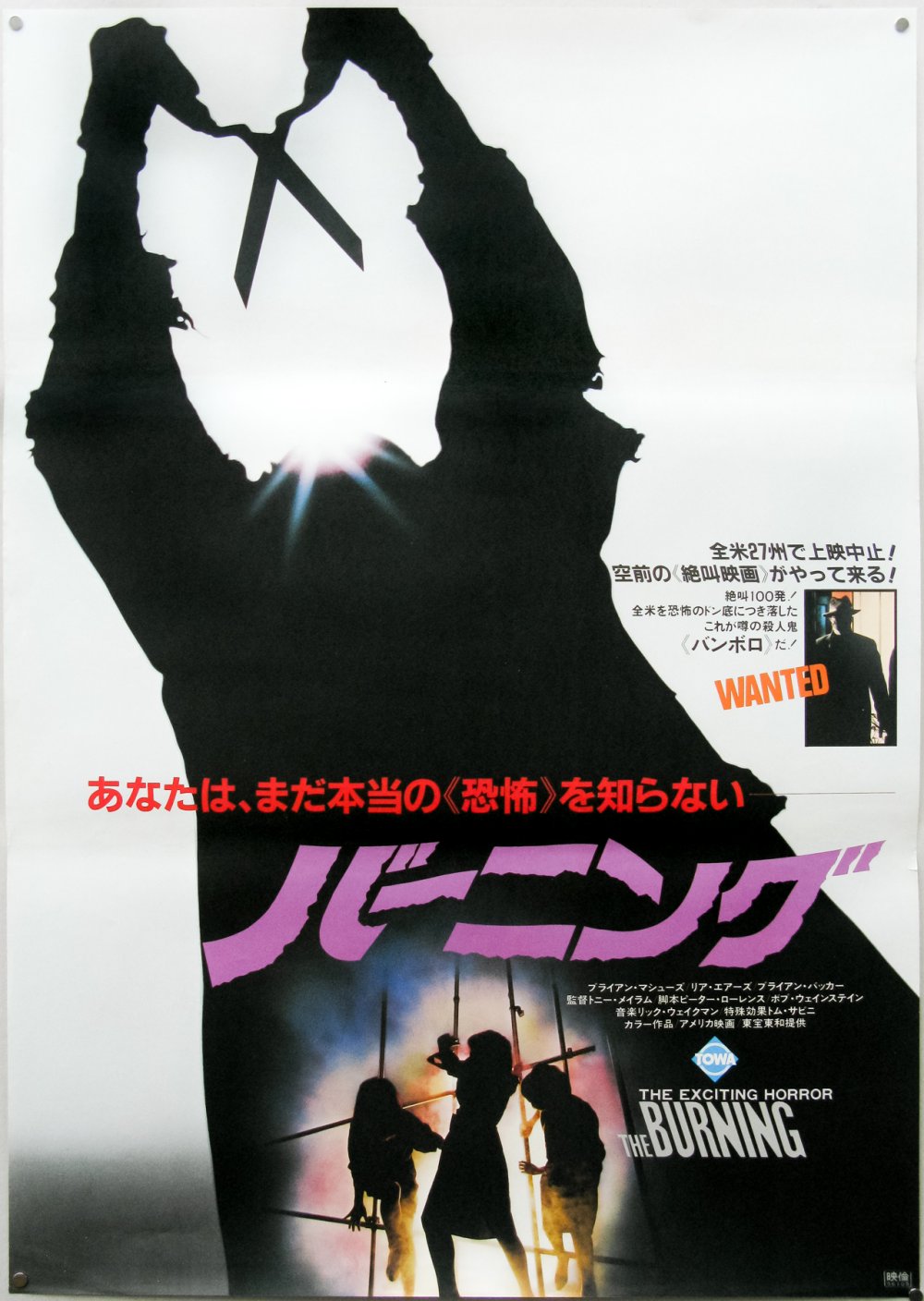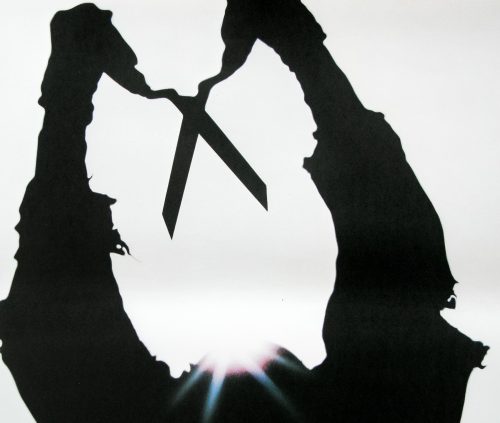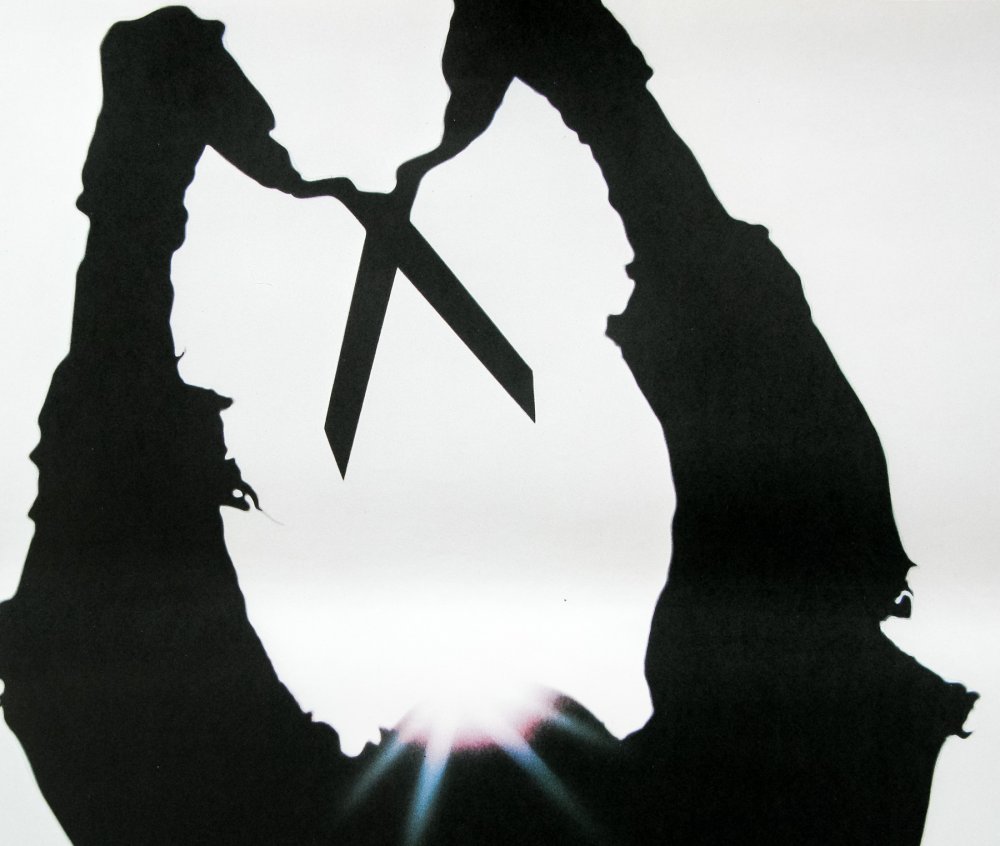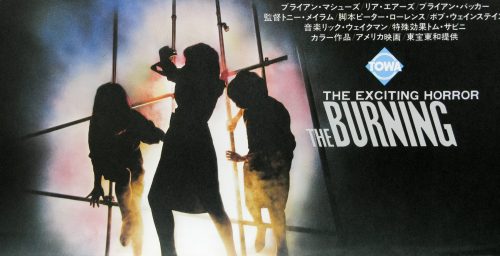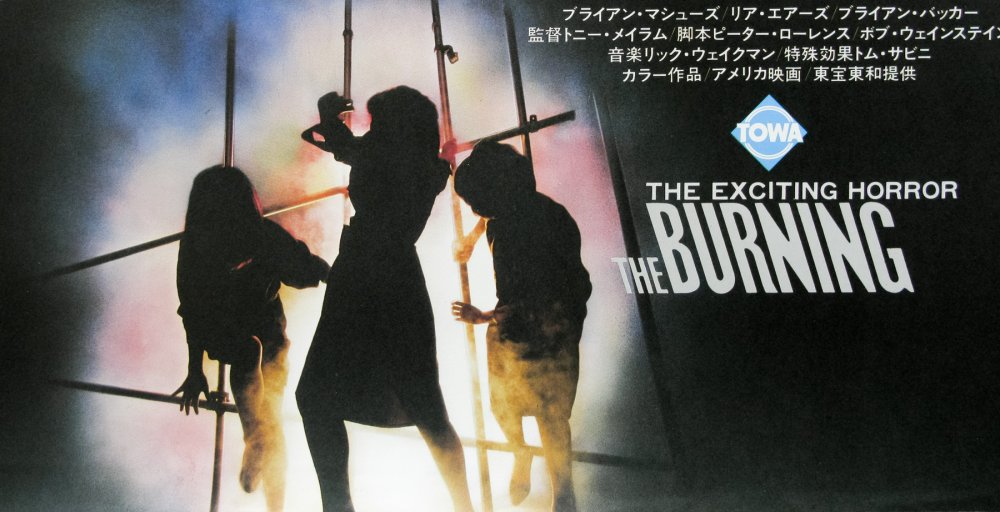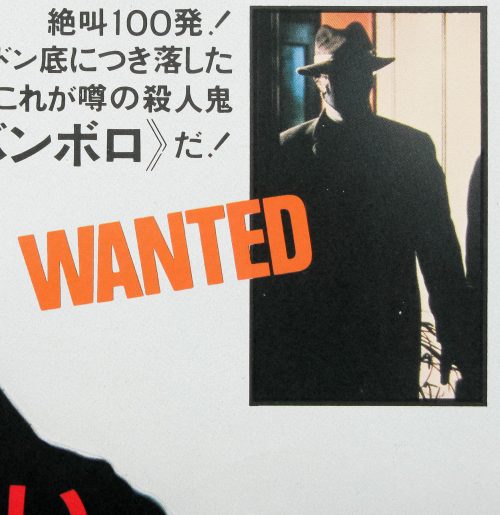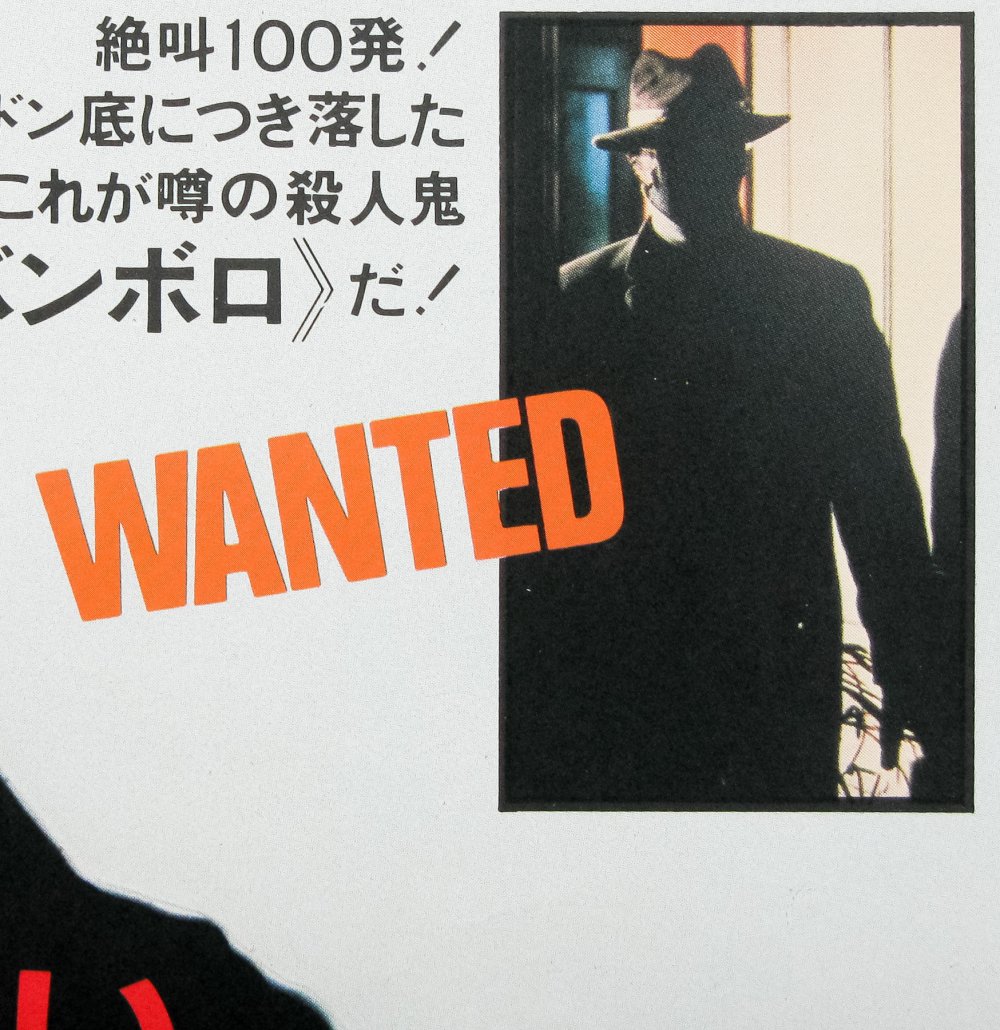 Title
AKA

Cropsy (USA - reissue title) | Carnage (France)
Year of Film
Director
Starring
Origin of Film
Genre(s) of Film
Type of Poster
Style of Poster

--
Origin of Poster
Year of Poster
Designer
Artist
Size (inches)

20 6/16" x 28 13/16"
SS or DS

SS
Tagline

--
One of the first films produced by Harvey and Bob Weinstein's Miramax Films, The Burning is a slasher very much in the mould of the hugely successful horrors Halloween (1978) and Friday the 13th (1980). The film begins in 1976 and sees a group of teenagers at a summer camp playing a prank on the cruel, alcoholic caretaker Cropsy, which ends with him being accidentally horribly burned. Five years later he is released from hospital and heads to Camp Stonewater to seek revenge for his disfigurement.
Cropsy is nicknamed after the large pair of garden shears he used as a caretaker and then later wields as he carries out his revenge attacks, but the name (often spelt Cropsey) is also associated with an actual urban legend about a campsite killer in Upstate New York that has apparently been around since the 19th century. The 2009 documentary film Cropsey is an investigation of the mysterious disappearances of several children on Staten Island and the link to a patient in the nearby mental hospital.
The Burning was caught up in the infamous Video Nasties situation in the UK in 1983 (as DPP 39) due to the 'raft massacre' scene and a shot where a pair of scissors pierces the belly of a female victim. According to the Melonfarmers page on the Nasties, the film had been subjected to 10 seconds of cuts for the 1981 cinema release but was released uncut on VHS, which was what lead to to it being added to the list two years later. It was eventually re-released with cuts in 1992 and finally appeared intact in 2001. I highly recommend picking up the great documentary 'Video Nasties: the definitive guide' (available here).
The superb original trailer is on YouTube.