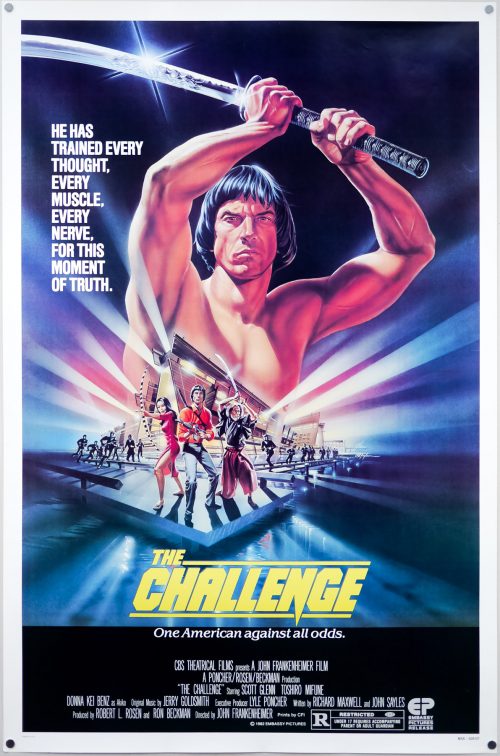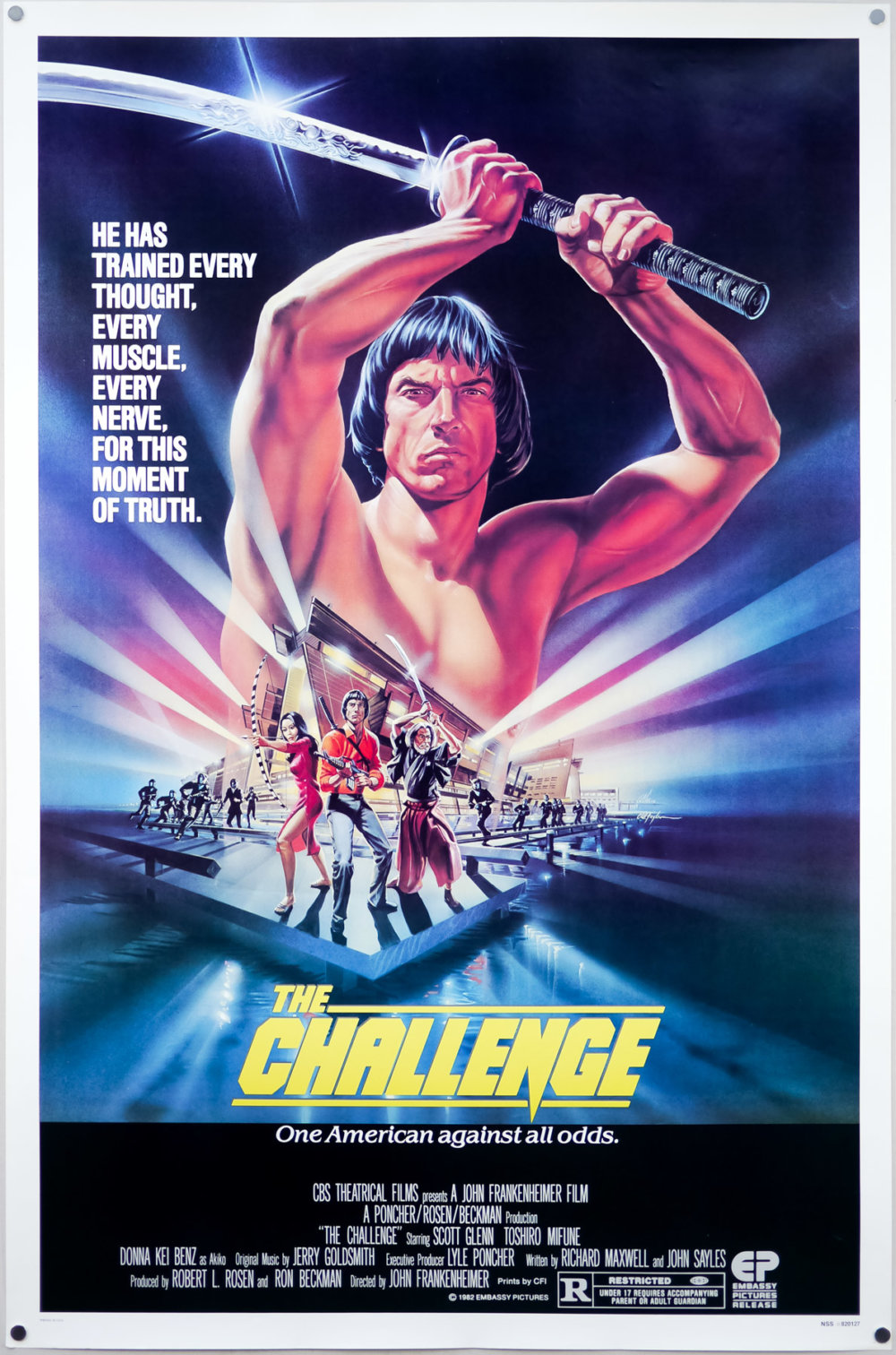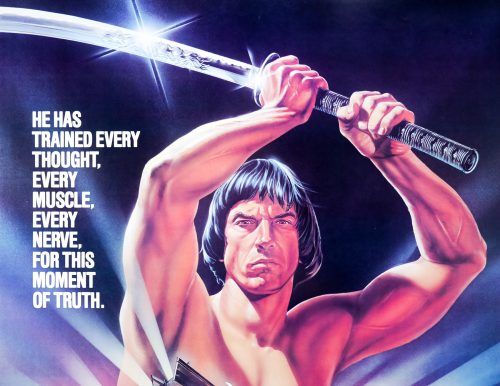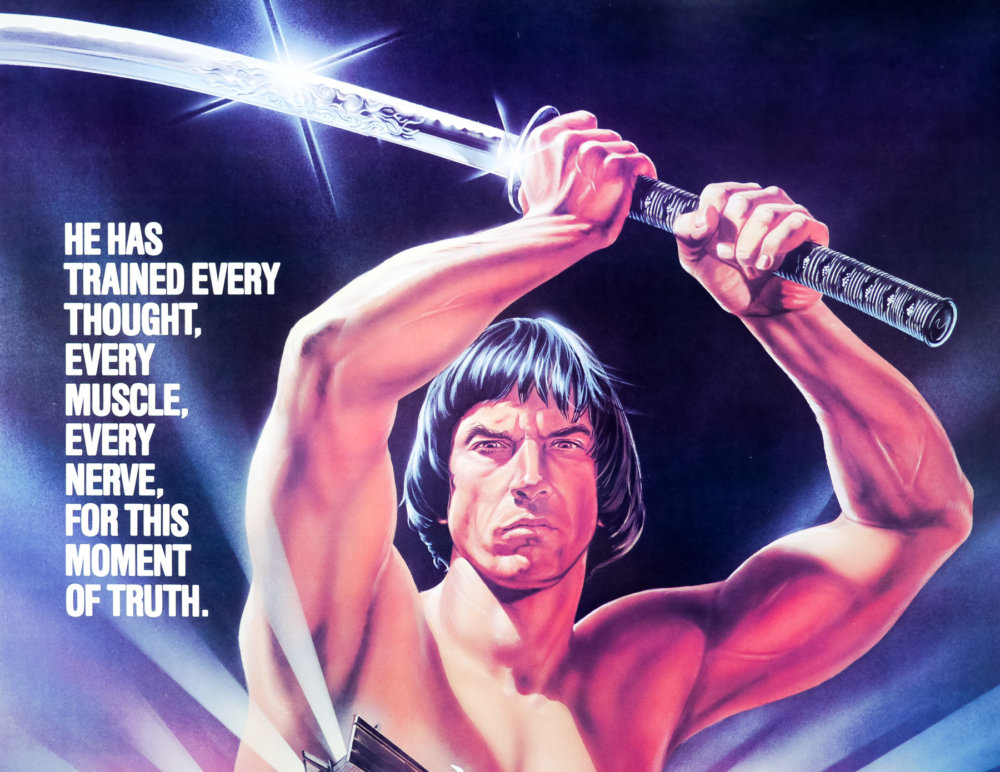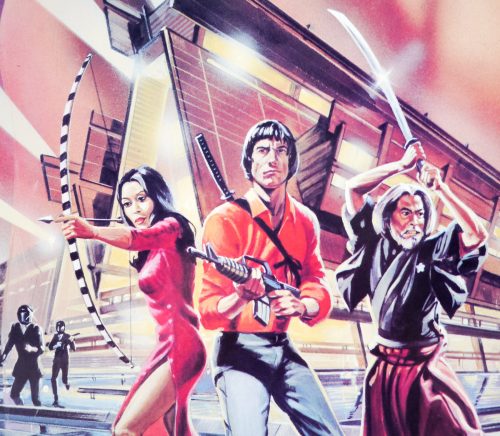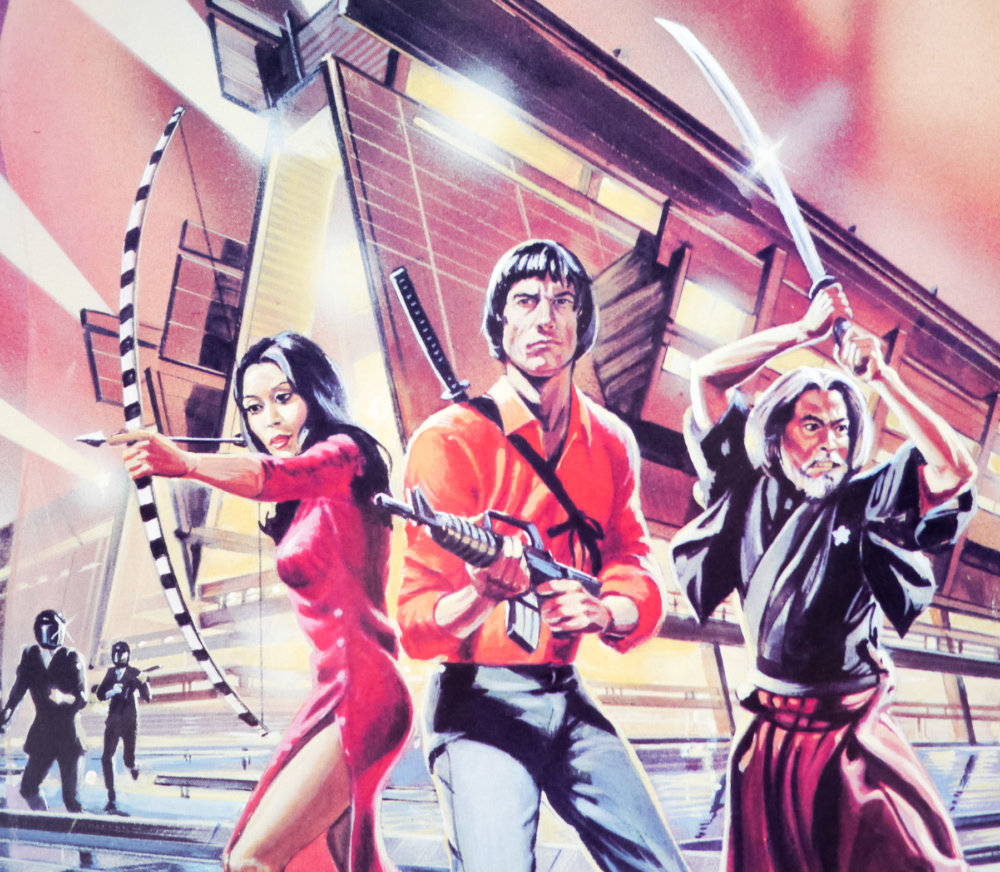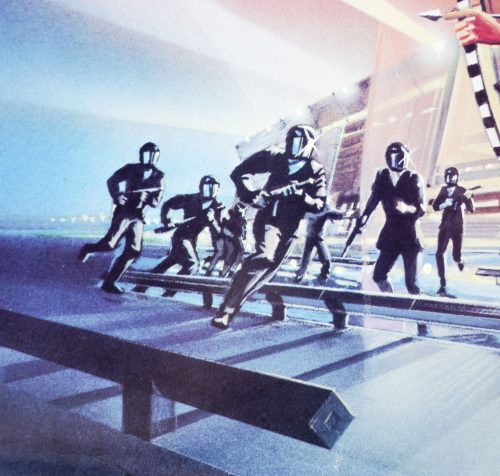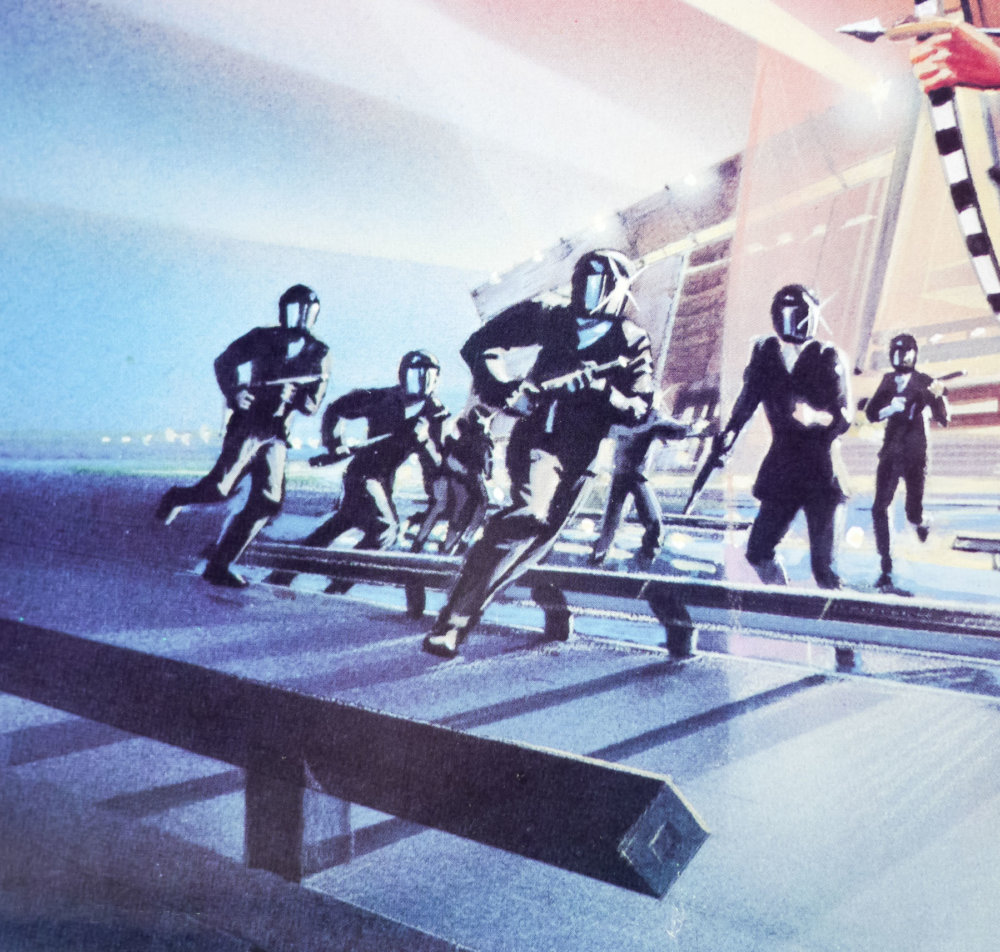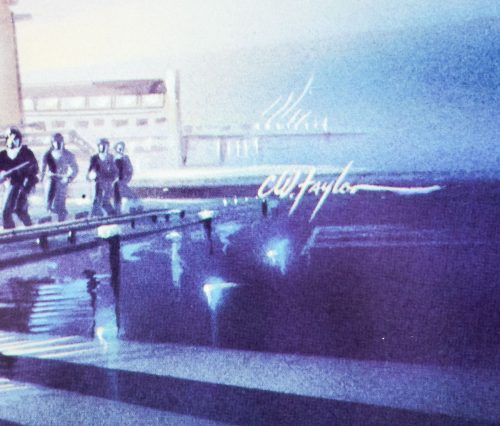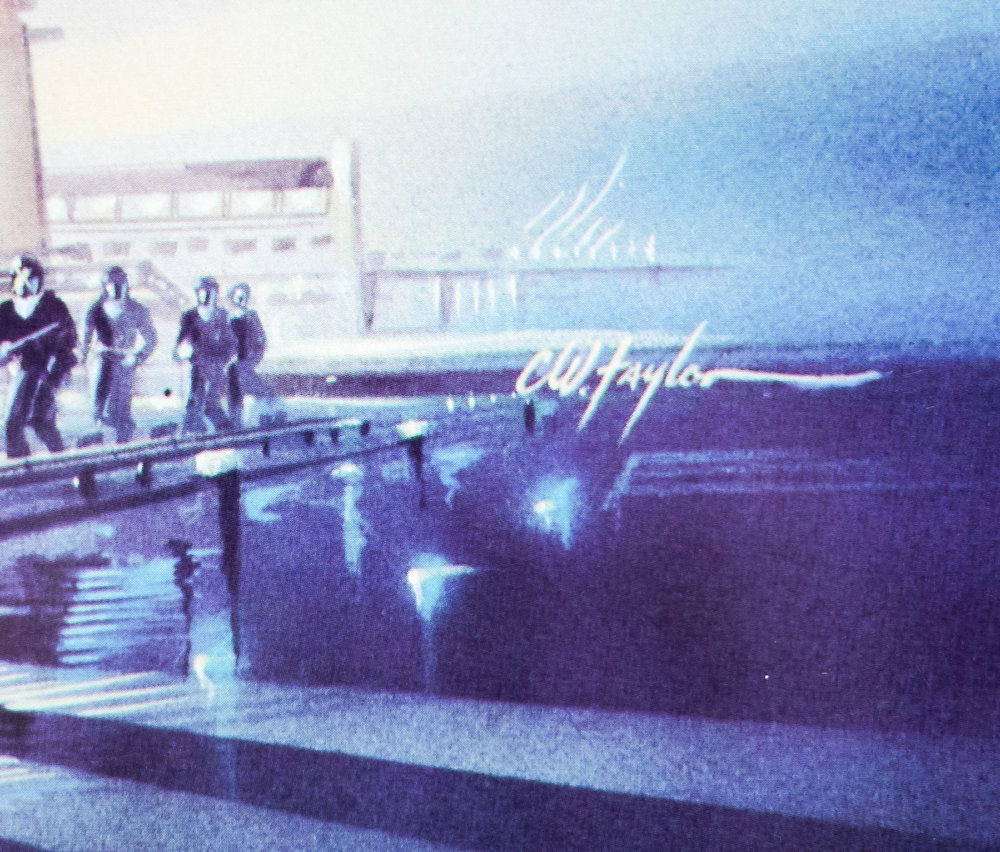 Title
AKA

Sword of the Ninja (US alt. title)
Year of Film
Director
Starring
Origin of Film
Type of Poster
Style of Poster

--
Origin of Poster
Year of Poster
Designer
Artist
Size (inches)

27" x 41"
SS or DS

SS
NSS #

820127
Tagline

He has trained every thought, every muscle, every nerve, for this moment of truth. | One American against all odds.
Directed by John Frankenheimer (The Manchurian Candidate, Seconds) The Challenge is a 1982 action film that was an American/Japanese co-production and is largely set in the latter country. Scott Glenn stars as Rick Murphy, a down-and-out boxer who is hired to transport an ancient sword (one of a pair called 'The Equals') that had been stolen during WWII back into Japan and into the hands of a Hideo (Atsuo Nakamura), a member of the Yoshida family. On arrival in Japan, Murphy discovers that the sword is a fake and he's inadvertently landed himself in the middle of a feud between the ruthless businessman Hideo and his more traditional Samurai brother Toru (Toshirô Mifune).
At first Murphy sides with Hideo and attempts to steal the real sword from Toru, but he soon realises which man is more honorable and eventually asks Toru to train him in swordsmanship and the ways of the samurai. Eventually he strikes up a relationship with Toru's daughter Akiko but Hideo still wants the sword and will stop at nothing to steal it. Murphy must team up with Toru and his daughter and put his training to the test.
The film's martial arts choreography was organised by non other than Steven Seagal six years before his own career in front of the camera began. The film was later released in the US in a cut-down form as Sword of the Ninja. Despite being something of a box-office and critical success The Challenge has never been released on DVD and is frustratinly hard to see at the moment. Fingers crossed for a HD release sometime in the future.
The artwork on this one sheet is by an American artist called C. Winston Taylor, about whom very little can be found online. The Lost Video Archive blog has a post on the artist that features images of some of his other posters and video covers. In the 1990s the artist was hired to paint the covers for a Quantum Leap comic book series and a gallery of those images can be viewed on this site, which also features three images of the artist himself. Comicbookdb.com features a small profile of Taylor with the following mini-biography:
C. Winston Taylor always knew from a young age that he would communicate through his drawings. Fighting in the jungles of Vietnam, where he earned two Bronze Stars, helped solidify this vision. After graduating with honors from the Art Center College of Design, in Los Angeles, he quickly became a well-respected illustrator. His work has received numerous awards and he served as the president of The Society of Illustrators of Los Angeles.
The other posters I've collected with artwork by C.W. Taylor can be seen by clicking here.