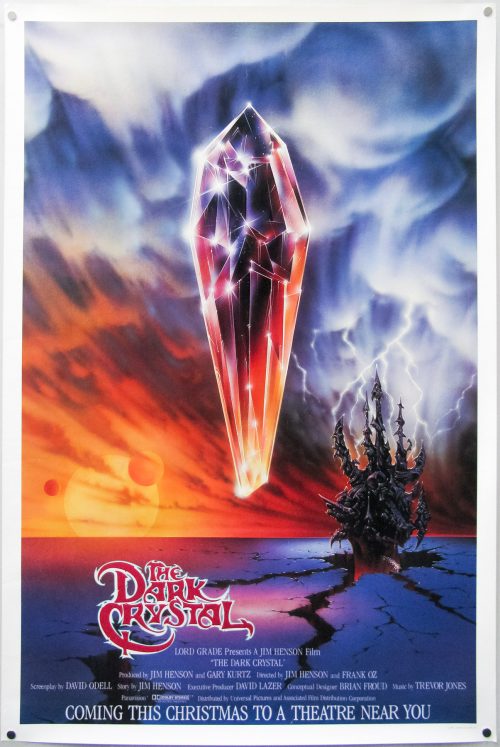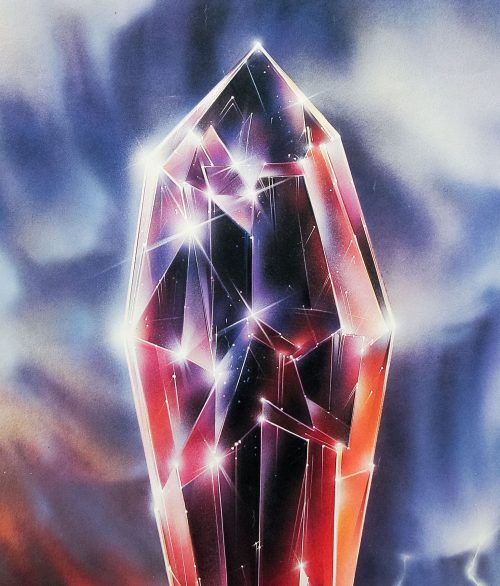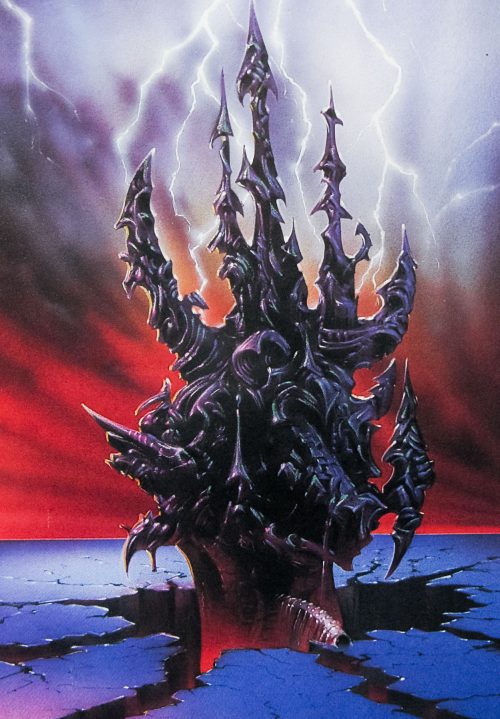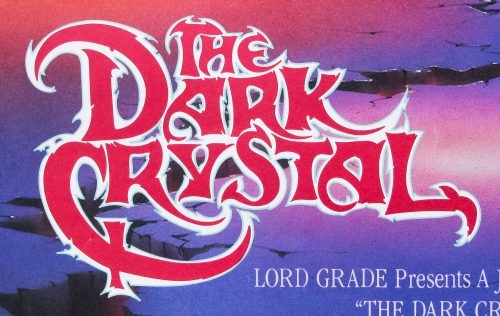 Title
AKA

--
Year of Film
Director
Starring
Origin of Film
Type of Poster
Style of Poster

Advance
Origin of Poster
Year of Poster
Designer
Artist
Size (inches)

27 2/16" x 41"
SS or DS

SS
NSS #

--
Tagline

--
Jim Henson and Frank Oz co-directed this 1982 fantasy, which is notable as being the first full-length, live-action film to feature no human characters at all; puppets play all major roles. It's notably darker than anything the pair had worked on previously and apparently ended up suffering at the box office; parents were unsure about its suitability as a family film and it was also up against the mega-hit E.T.
The film features puppets and other creatures designed by the renowned English illustrator Brian Froud, whose fantasy artwork has brought him international acclaim. He worked directly with Jim Henson to concept, design and even help to build the complex puppets seen throughout the film. Froud would go on to collaborate with Henson on Labyrinth (1986) and his son Toby even played the baby of the same name who is kidnapped at the start of the film.
This particular poster is the advance US one sheet and the artwork is often wrongly credited to other artists, including Bob Peak and Richard Amsel. Bob Peak did do a poster featuring the titular crystal, but this wasn't used in the US and can be seen on the Japanese B2. Richard Amsel did the final US one sheet and the artwork features on the UK quad (as well as posters from other countries).
After a bit of research I was able to determine that the designers of this poster were Jeff Kerns and Lili Lakich at the agency Calko, Kerns and Lakich. The latter is well known for her work as a sculptor of neon and has worked in various fields of design for over three decades. Lakich started her professional career designing for the entertainment industry at Seiniger Advertising in Los Angeles. In 1981 she left to form her own studio with two partners and continued to work on film posters and other marketing material until 1987. Her official site's about page lists an impressive range of work, including logos, identity, brochures and annual reports, signage, packaging, websites and fundraising campaigns for corporations, nonprofits and individuals. Her neon artwork can be seen on the Lakich studio website.
I emailed Lili to ask her if she could recall who was responsible for the artwork on this poster and the following is an excerpt from one of her replies:
I'm afraid I can't remember who the illustrator was for The Dark Crystal. Somewhere I have a framed poster which may have his name on it, but I can't access it easily. It was not Bob Peak or Richard Amsel but a young guy that we hired to do comps and then the finished artwork. It was done for Calko, Kerns and Lakich which was my advertising agency from about 1980 to 1987.
UPDATE 05/06/2012
A reader of the site got in touch to confirm that the artist is Bob Lee Hickson and the Dark Crystal image can be seen on his website here.
The film's original trailer can be seen on YouTube.