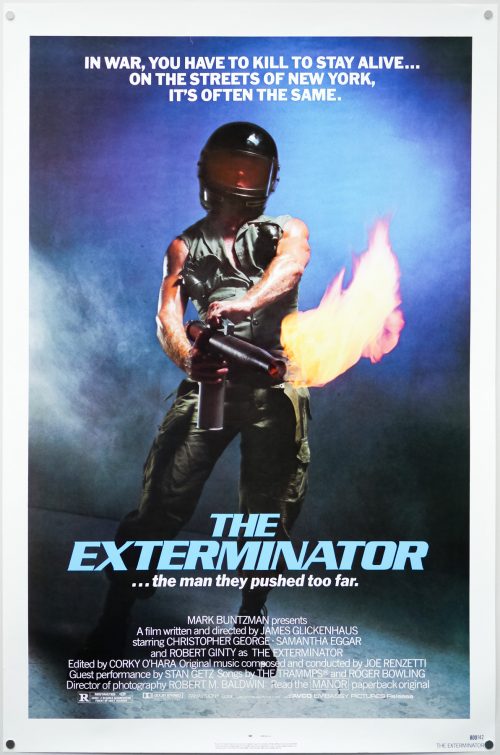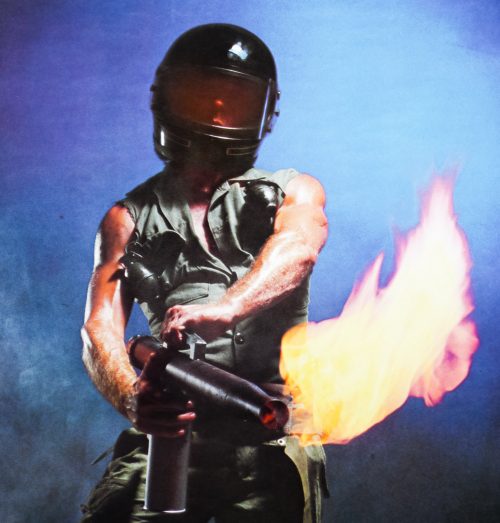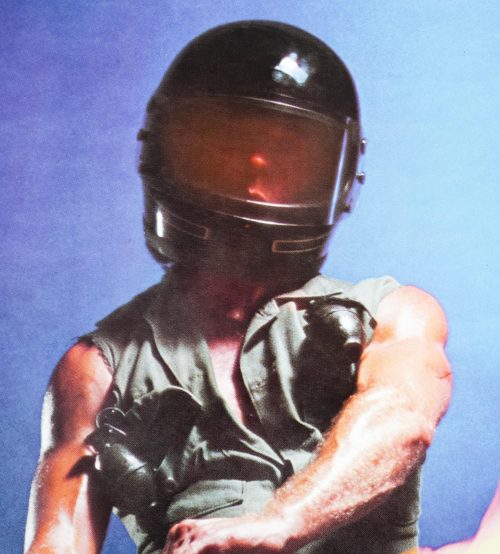 Title
AKA

--
Year of Film
Director
Starring
Origin of Film
Type of Poster
Style of Poster

--
Origin of Poster
Year of Poster
Designer
Artist
Size (inches)

27 1/16" x 41 1/16"
SS or DS

SS
NSS #

800142
Tagline

In war, you have to kill to stay alive... on the streets of New York, it's often the same. | ...the man they pushed too far.
The Exterminator is a 1980 vigilante b-movie that was written and directed by James Glickenhaus and set in New York. Opening with a commendably over-the-top sequence in war-torn Vietnam, we're introduced to John Eastland (Robert Ginty) and his friend Michael Jefferson (Steve James) who are captured by the Vietcong and forced to watch as a fellow soldier is beheaded (achieved courtesy of Stan Winston special effects). After being rescued the pair return to their lives in New York but when Michael is attacked and paralysed by street thugs, John sets out for revenge with an army machine gun and images of the atrocities he saw in Vietnam playing over in his head. Before long, he's attacking and killing various underworld characters who he sees as a blight on society. It's not long before he comes to the attention of a police detective (Christopher George) and shady elements within the CIA.
The film has a gritty atmosphere, helped no end by the fact that several scenes were set (and filmed) around New York's 42nd street (Times Square) back when it wasn't the family-friendly tourist trap it is today. Although Glickenhaus wanted John to be a normal, non-macho kind of guy, Robert Ginty takes it a little too far and at times is barely audible as he mumbles along with dead-eyed stare – he's very hard to root for during each of the violent encounters. Despite a critical drubbing the film was a box-office success in the States, quickly expanding to more cinemas in the weeks following its opening. A sequel would be made a few years later without Glickenhaus' involvement.
In an interview on the blu-ray release of the film from Arrow Video, the director talks briefly about the promotion of the film, mentioning the poster:
'Avco Embassy came up with that idea and asked me and I thought it would be an interesting thing. I think they made it a little bit mysterious with the motorcycle helmet and what-not but it did become an iconic image and was copied more than a few times, including for a porno film called The Penetrator. They had a naked guy with a flame-thrower standing there, which is what it is. But it [the Exterminator poster] got people to the box-office so it worked.'