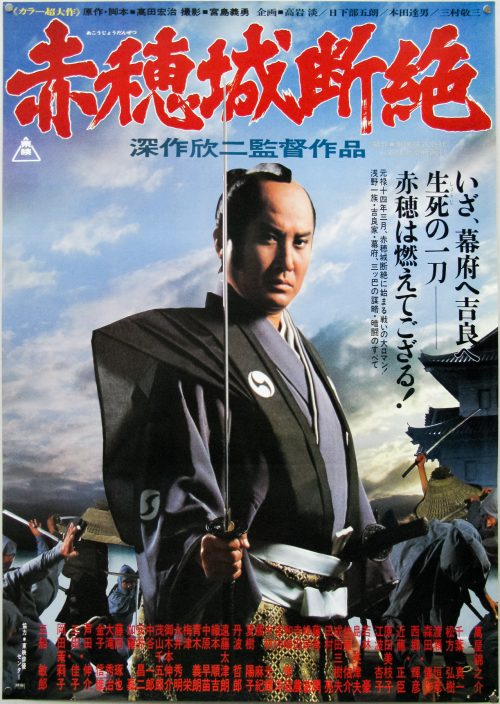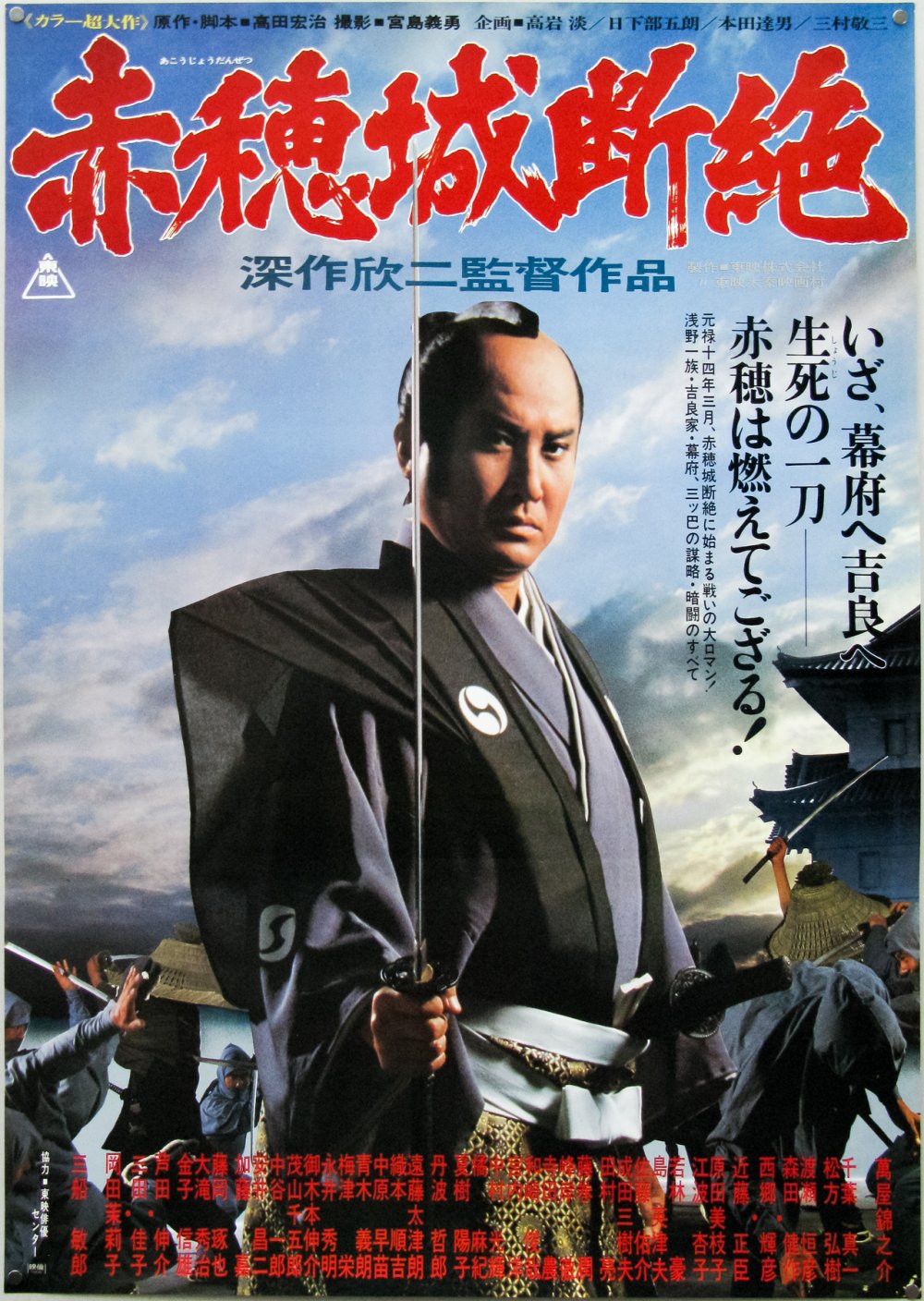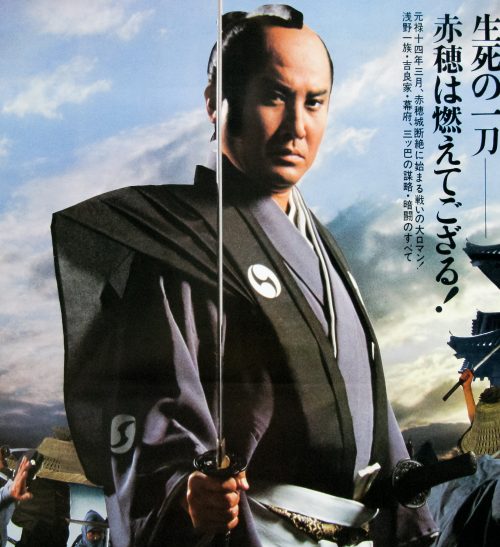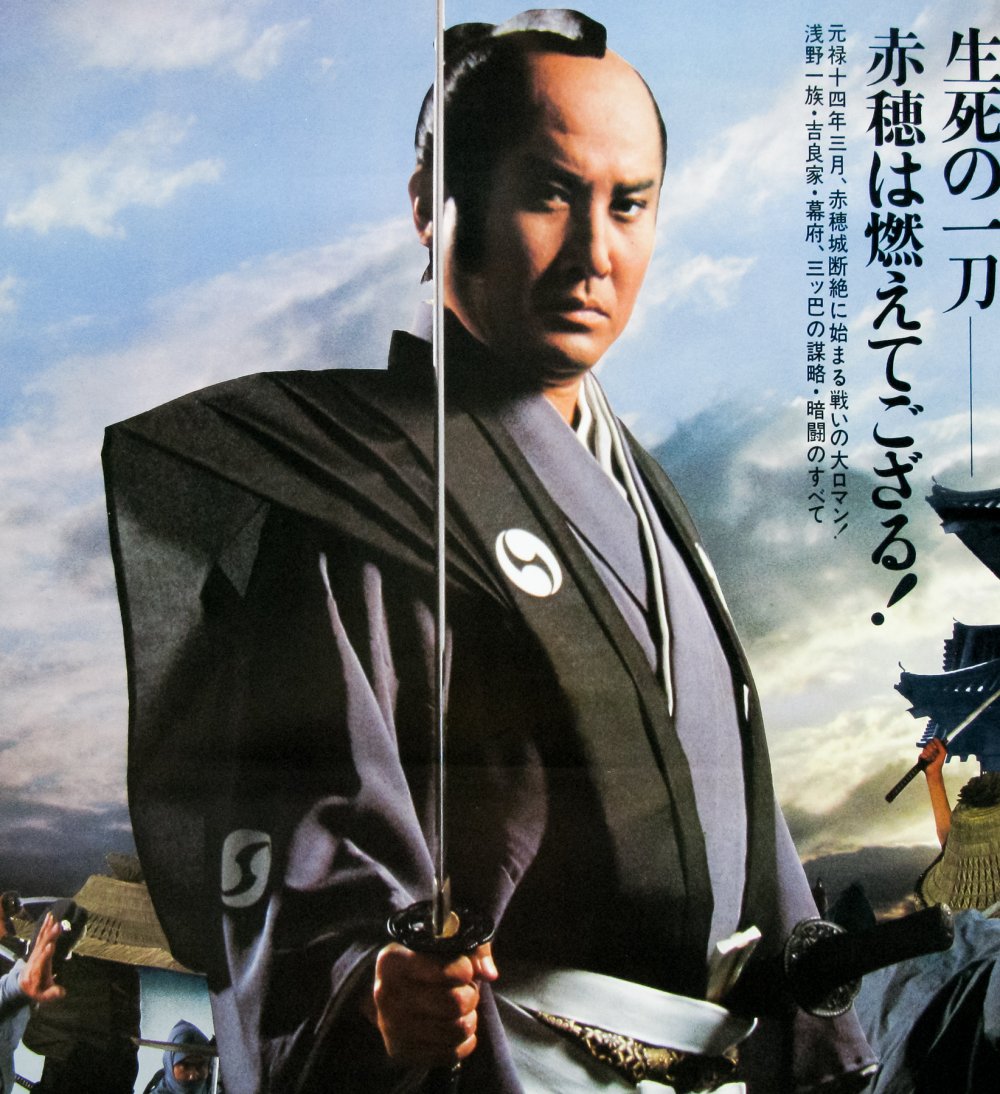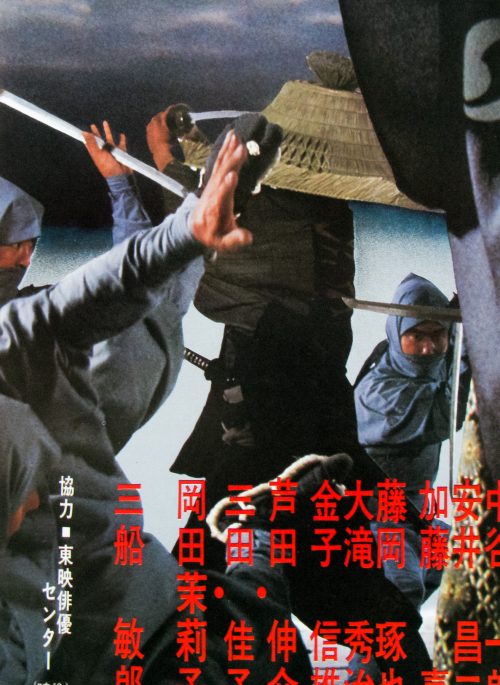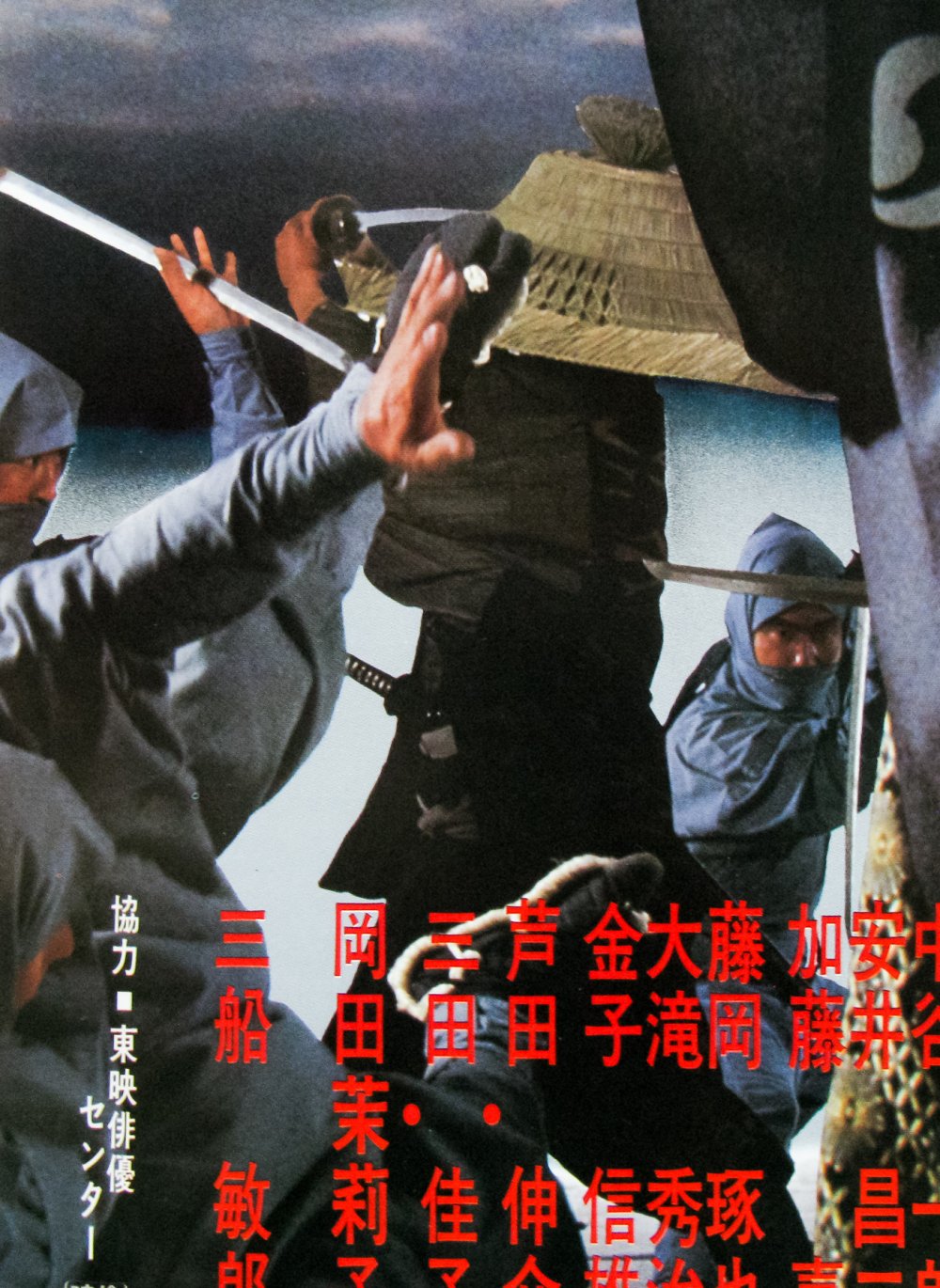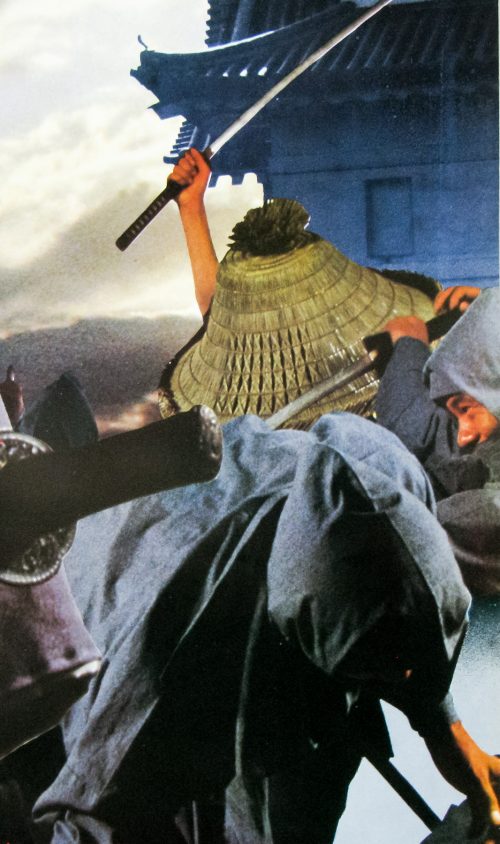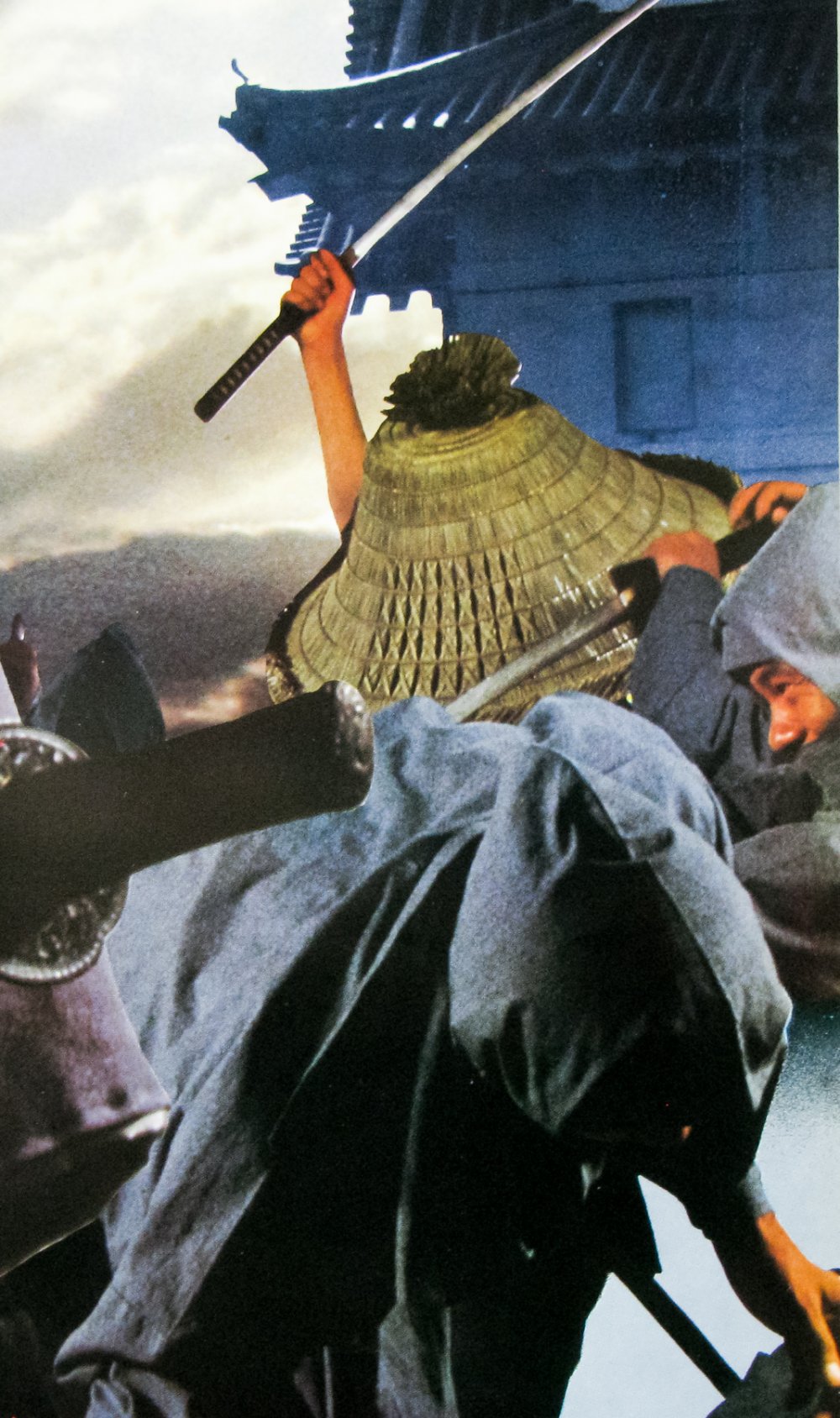 Title
AKA

Ako-Jo danzetsu (Japan - original title) | Last of the Ako Clan (International - literal title) | Swords of Vengeance (USA - video title)
Year of Film
Director
Starring
Origin of Film
Type of Poster
Style of Poster

--
Origin of Poster
Year of Poster
Designer
Artist
Size (inches)

20 6/16" x 28 13/16"
SS or DS

SS
Tagline

--
The Fall of Ako Castle (AKA Swords of Vengeance) is the late director Kinji Fukasaku's take on the real historical event known as the Forty-seven Ronin, which took place in early 18th Century Japan. The tale of revenge focuses on a group of samurai who were left leaderless after their feudal lord is forced to commit ritual suicide (seppuku) after assaulting a court official. The ronin spend two years planning their revenge attack and once it is complete are forced to also commit seppuku for the act of murder. The story was popularised in Japanese culture as emblematic  of the loyalty, sacrifice, persistence, and honor that all good people should preserve in their daily lives.
The story has been brought to the cinema screen at least six times, with perhaps the most famous version being Chushingura: Hana no Maki, Yuki no Maki (1962), featuring Toshirō Mifune as one of the ronin, who would also go on to feature in Fukasaku's version. Next year Keanu Reeves is set to star in 47 Ronin, a Hollywood version of the tale that sees him play a half Japanese half British character who joins the samurai in their quest for revenge.
Superstar actor and martial artist Sonny Chiba headlined Fukasaku's version and is perhaps best known in the West for his role in 1974's The Street Fighter, which firmly established him as a martial arts legend. Fukasaku had earlier directed several successful samurai period and yakuza films such as Battles Without Honor and Humanity (1973) and the Japanese portion of 1970s Tora! Tora! Tora! His final film, Battle Royale (2000), is perhaps the one he is best known outside of Japan.
The film's original trailer is on YouTube.