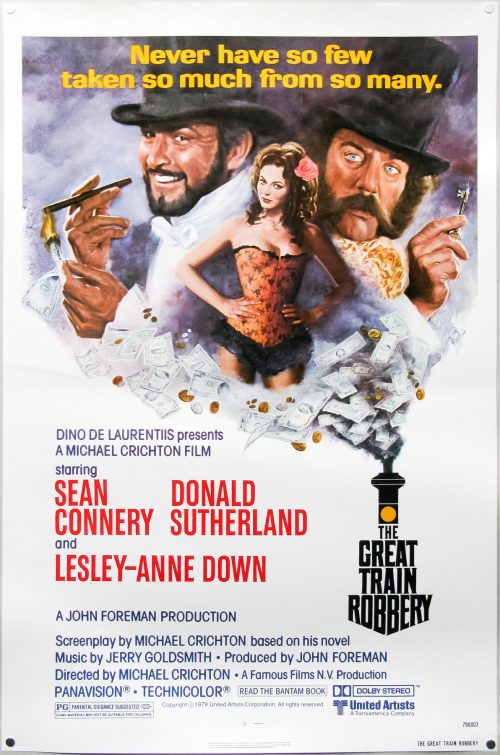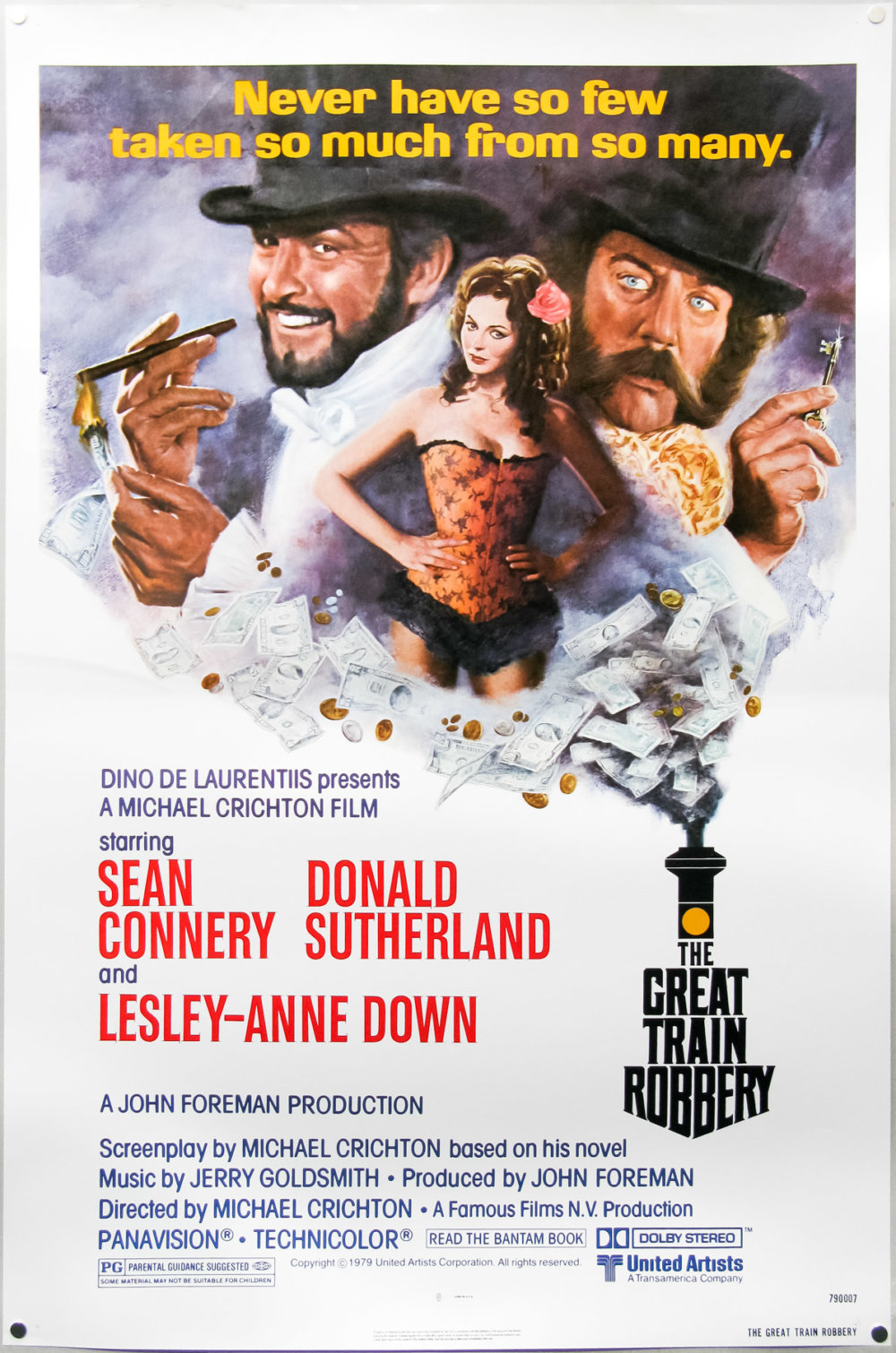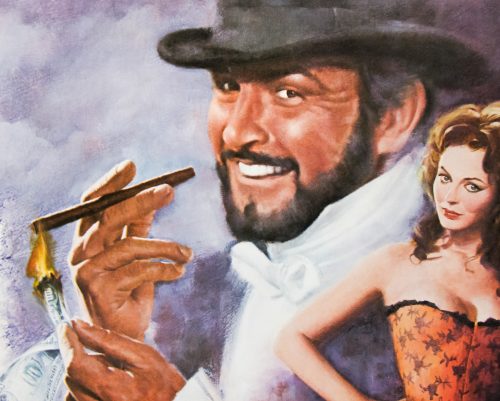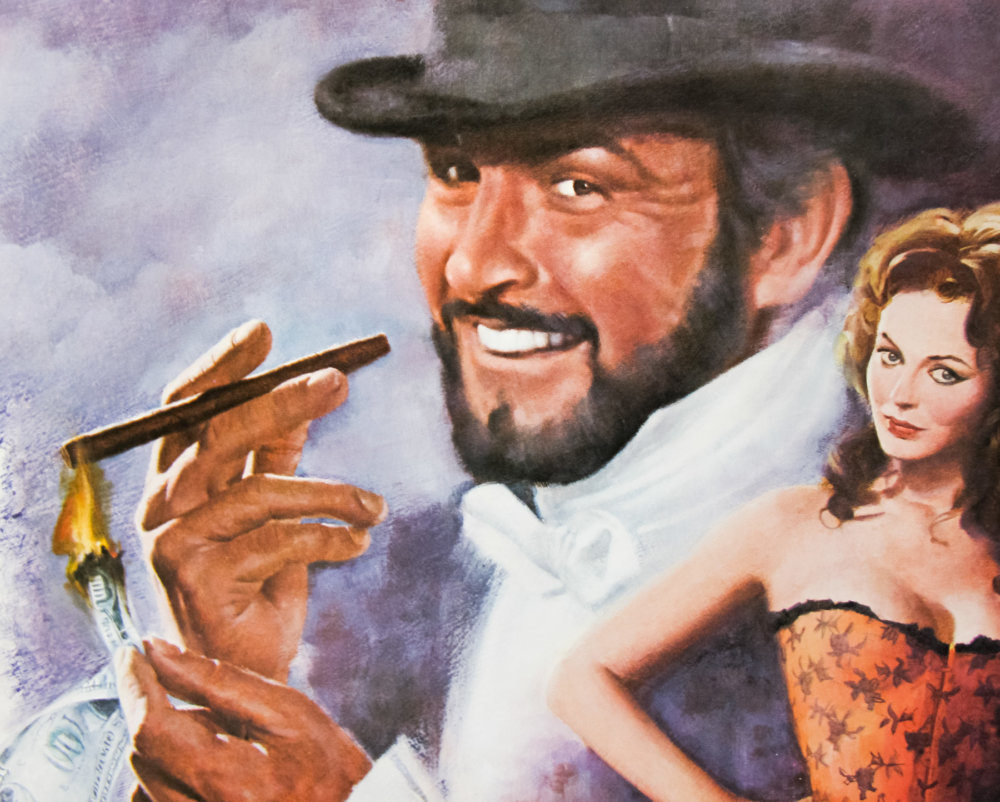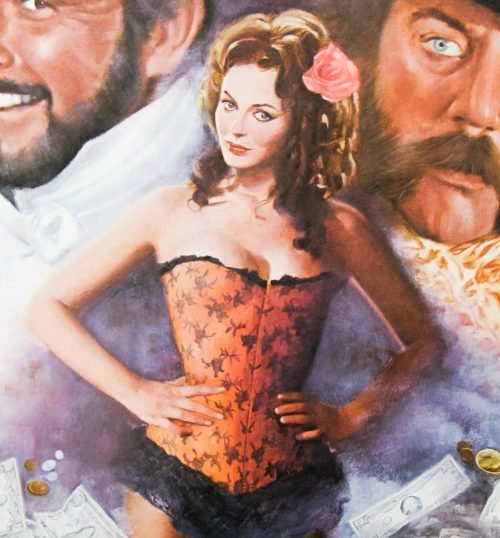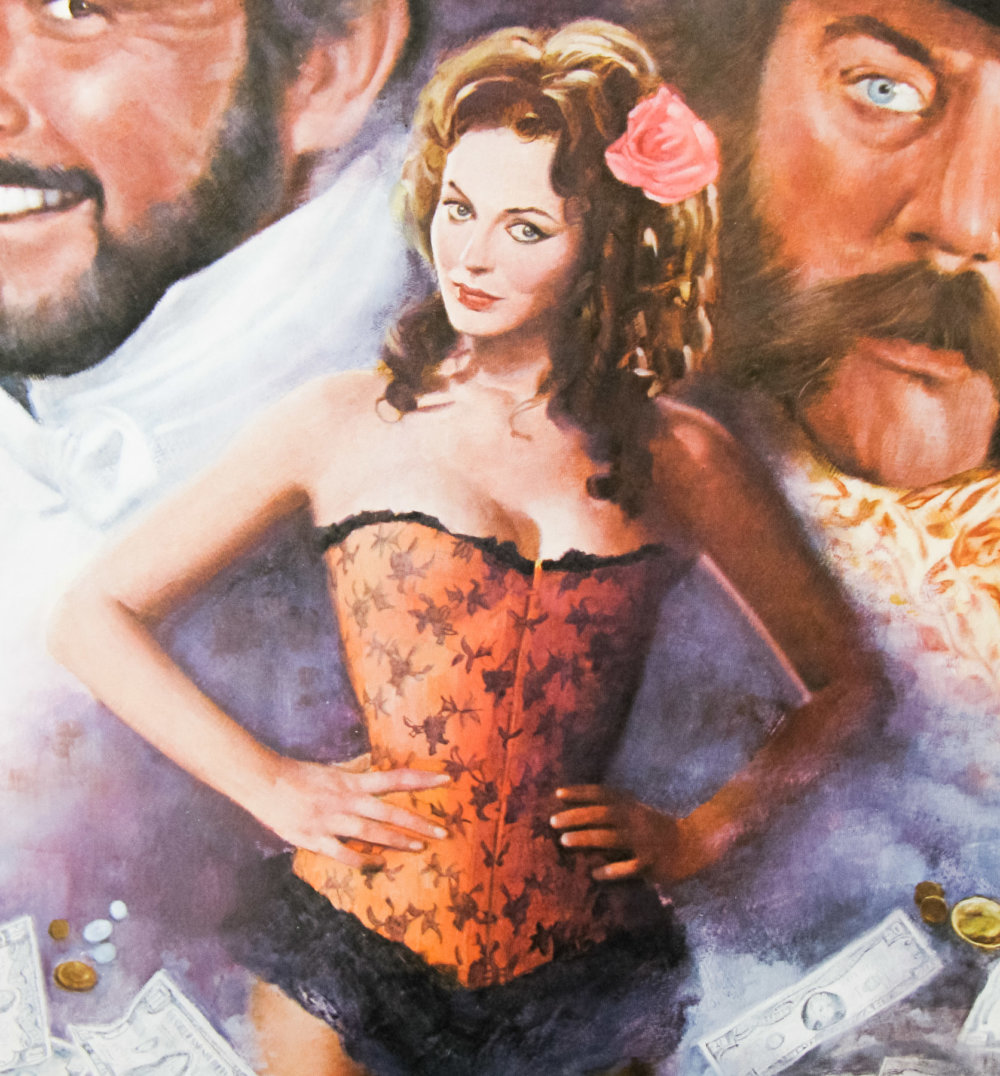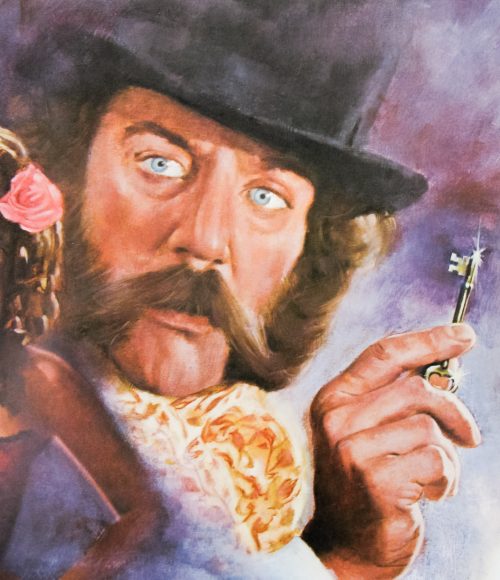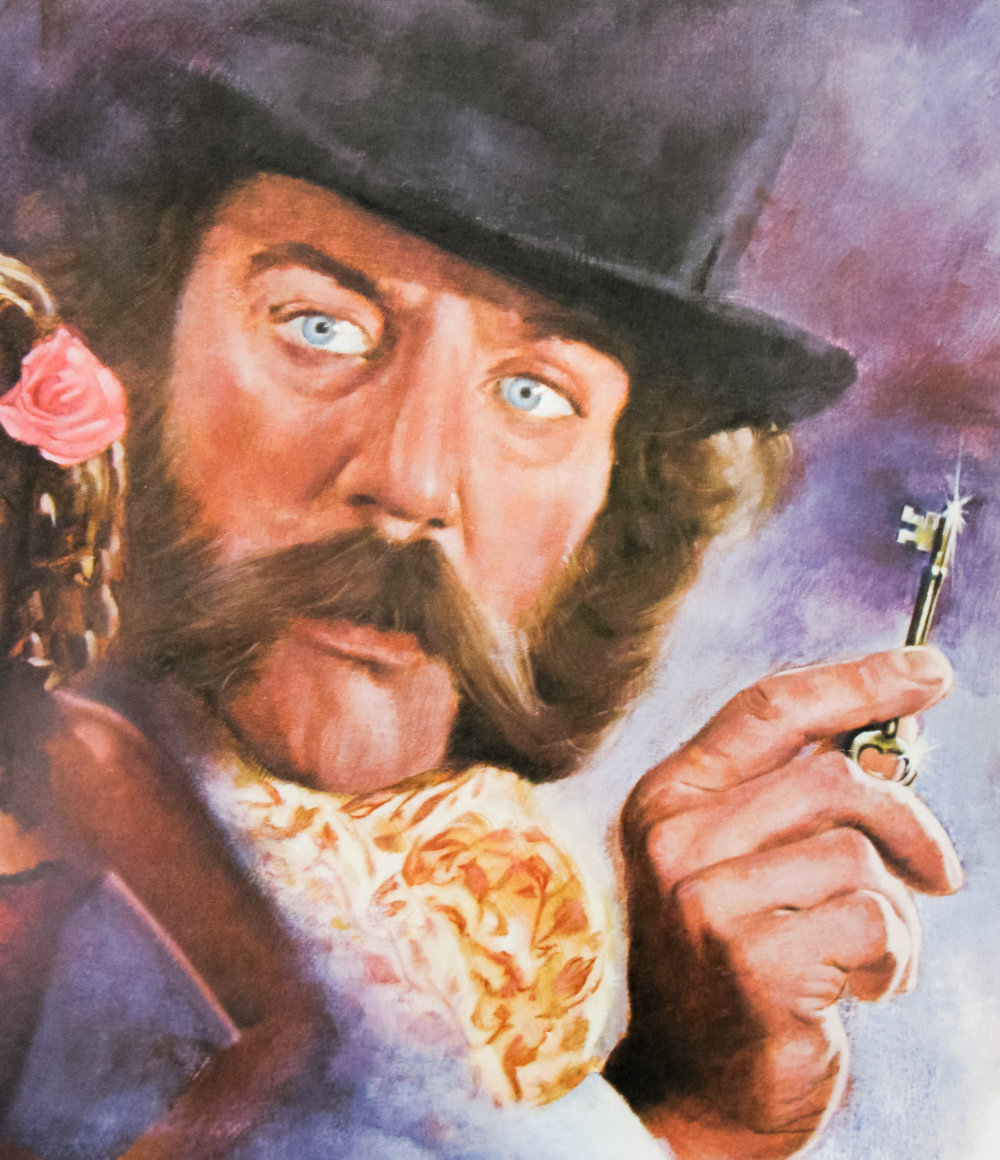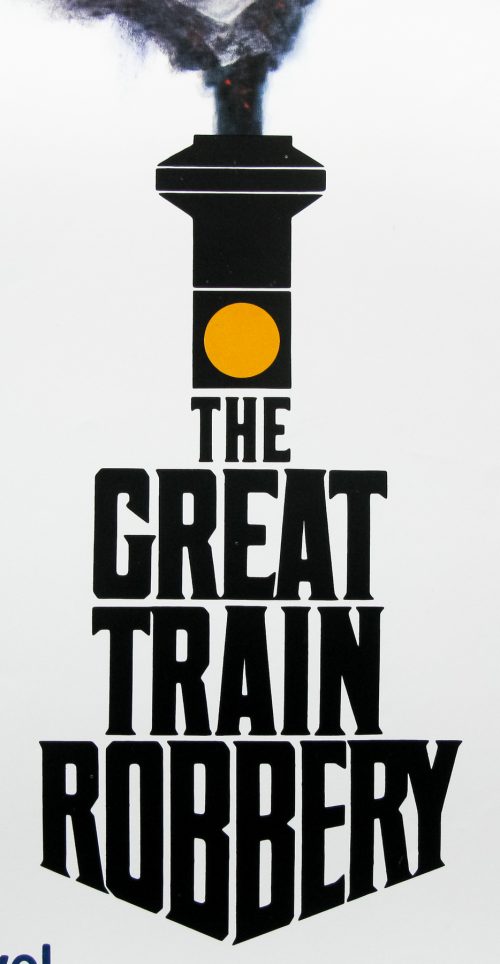 Title
AKA

The First Great Train Robbery (UK - full title)
Year of Film
Director
Starring
Origin of Film
Type of Poster
Style of Poster

--
Origin of Poster
Year of Poster
Designer
Artist
Size (inches)

27 2/16" x 41"
SS or DS

SS
NSS #

790007
Tagline

Never have so few taken so much from so many.
Roger Kastel artwork on this poster for the 1978 heist-caper starring Donald Sutherland and Sean Connery and directed by the late Michael Crichton. The film is based on his book of the same name, which is itself loosely based on an actual heist known as the Great Gold Robbery of 1855 in which a large quantity of gold was stolen from a train by a master thief and his accomplices. Pierce (Connery) works with Agar (Sutherland) to acquire the four keys that are required to break into the storage compartment on the moving train and must then attempt to escape with the loot.
The film is notable for the stunt-work, including walking on the roof of a moving train, that was apparently done by Connery himself. It's also worth noting that the film was renamed to The First Great Train Robbery in the UK so it wouldn't get confused with an infamous British train robbery in 1963 in which £2.6 million was stolen from a train in Buckinghamshire. The crime was dubbed The Great Train Robbery by the British press.
Roger Kastel's website can be viewed here and it features plenty of great images of his brilliant work, including the iconic image that he originally drew for the paperback cover of Jaws, which was later used on movie posters for the film all over the world.. He's also responsible for the excellent 'Gone with the Wind' style one sheet for The Empire Strikes Back.
The original trailer for the film is on YouTube.