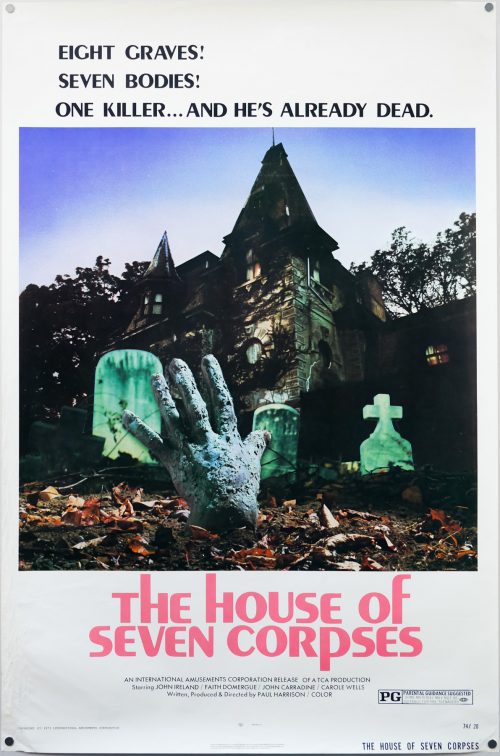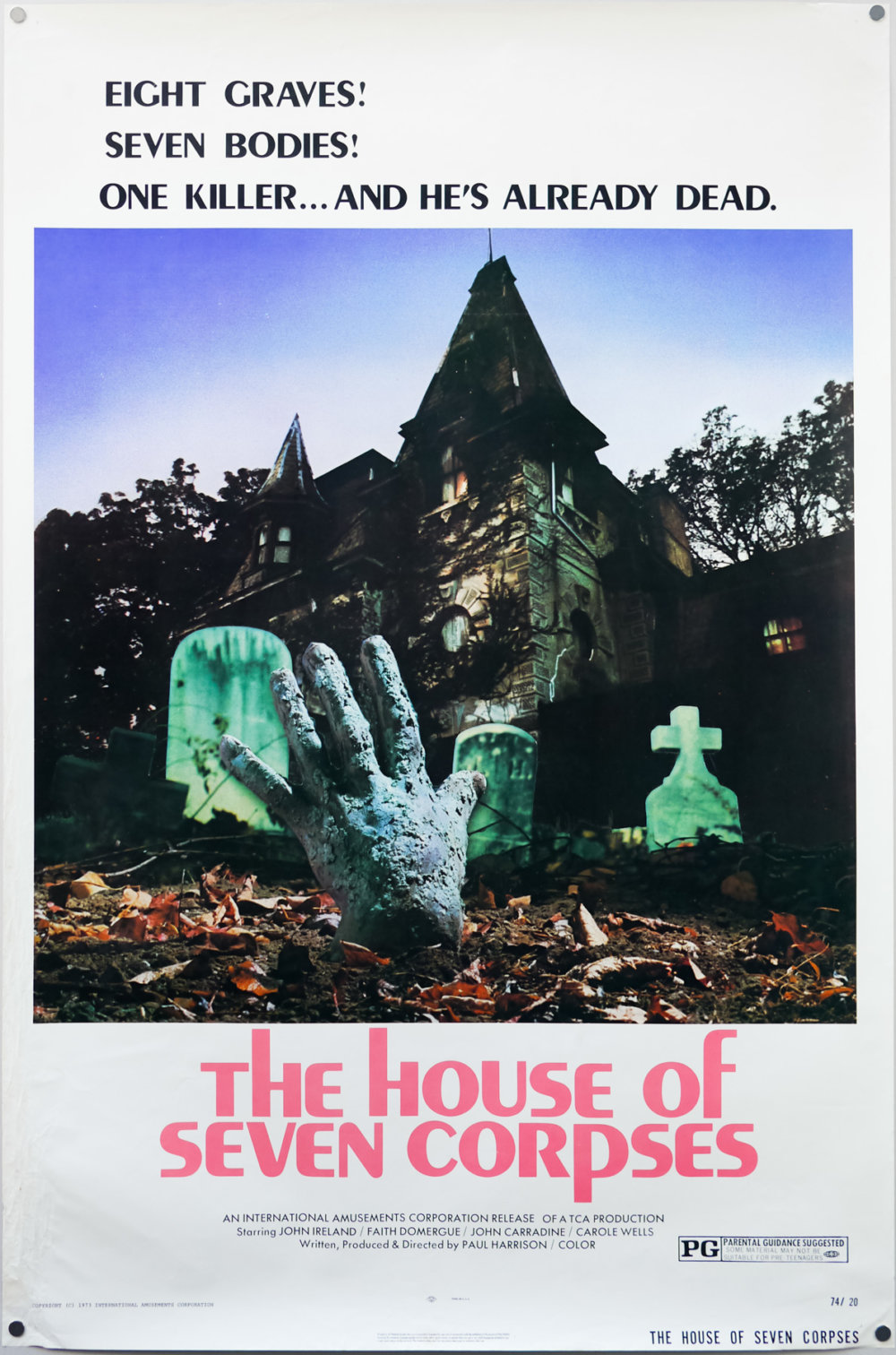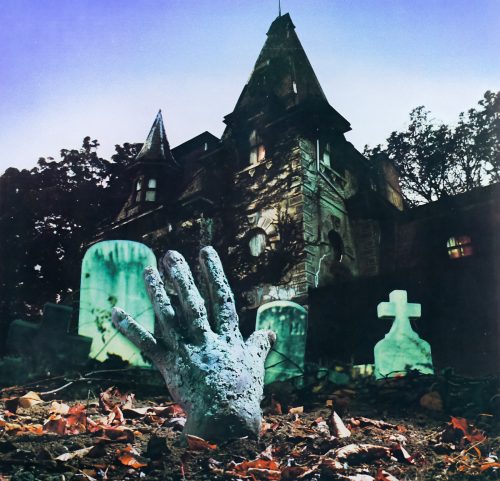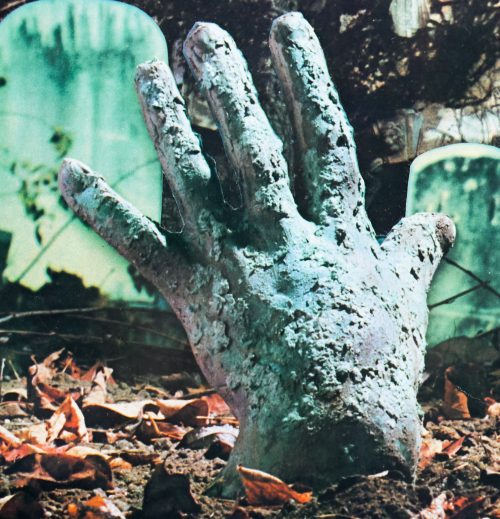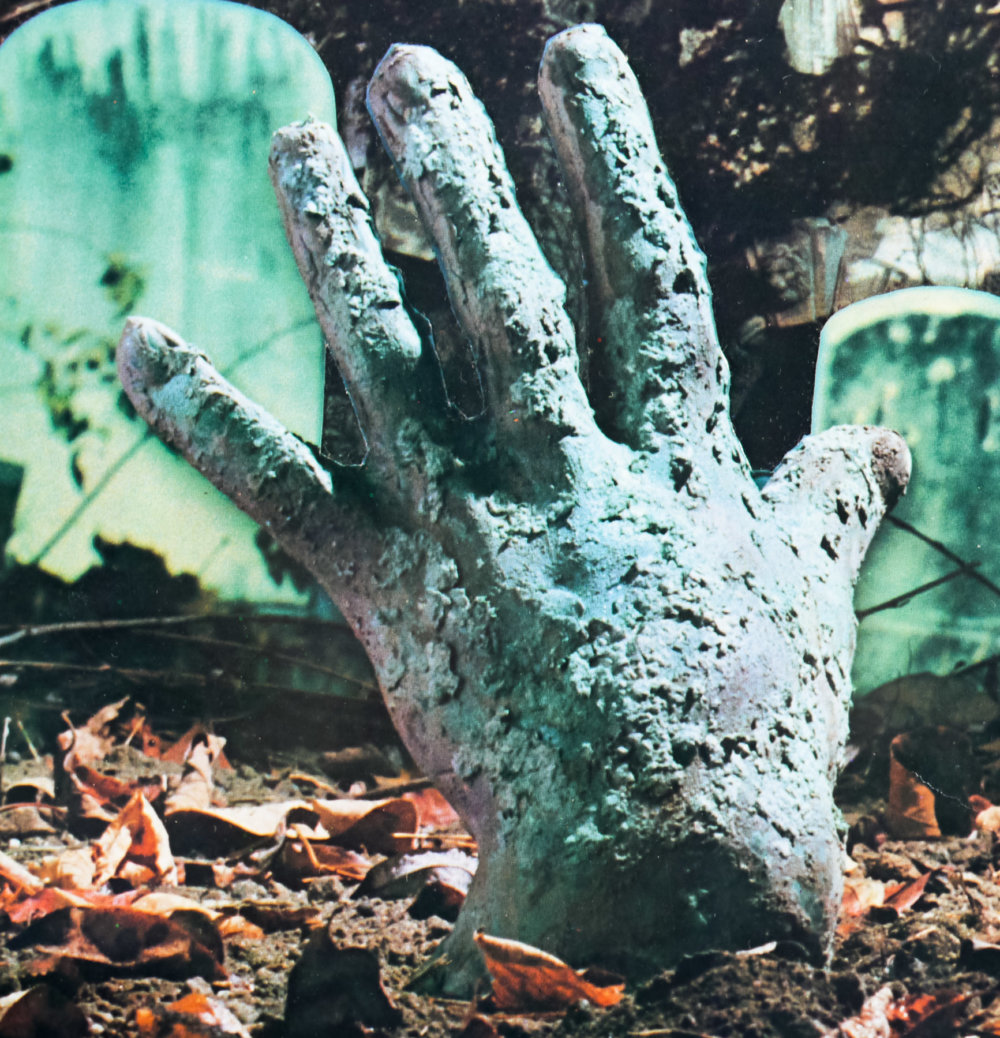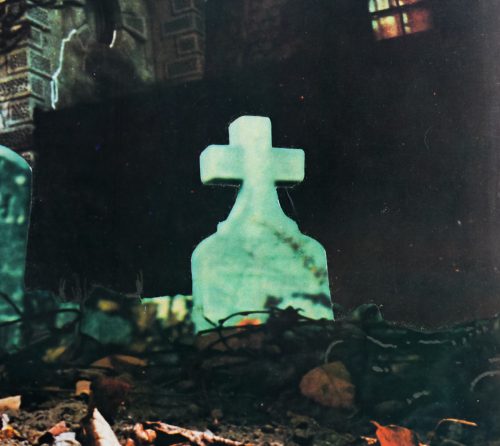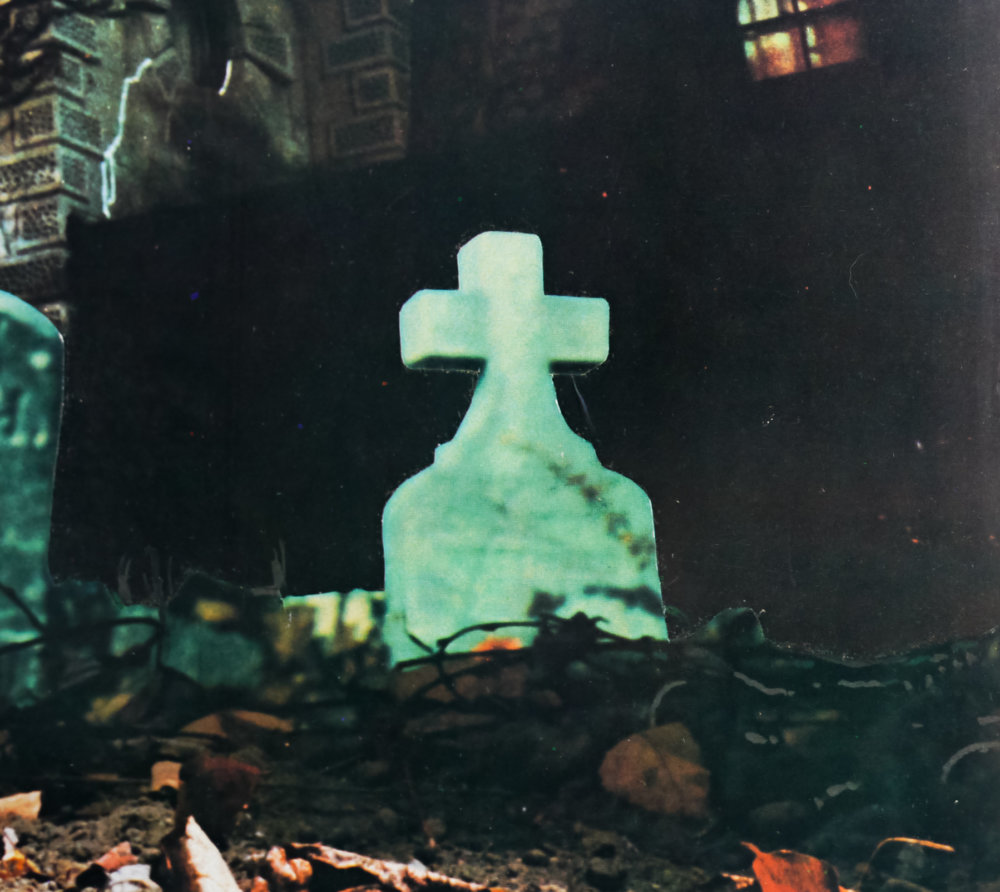 AKA

--
Year of Film
Director
Starring
Origin of Film
Genre(s) of Film
Type of Poster
Style of Poster

--
Origin of Poster
Year of Poster
Designer
Artist
Size (inches)

27 4/16" x 41"
SS or DS

SS
NSS #

74/20
Tagline

Eight graves! Seven bodies! One killer... and he's already dead.
This is the US one sheet for the release of the largely forgotten 1974 horror, The House of Seven Corpses. The film was the sole feature film directing credit for Paul Harrison who seems to have spent more time as a screenwriter. It stars the prolific character actor John Ireland who is known for his many appearances in Westerns (and the 1960 classic Spartacus) and Faith Domergue, star of some 1950s sci-fi flicks such as This Island Earth. John Carradine, the ridiculously prolific actor (351 appearances!) and father of several actors, including David, also appears.
Ireland plays Eric Hartman, a film director who has decided to shoot his next picture in the titular mansion where seven members of the same family met their untimely ends in various ways. Hoping that the location will provide a suitable ambience to the picture, Hartman only has to put up with the cantankerous caretaker Edgar Price (Carradine) and a difficult star in Gayle Dorian (Domergue) who it's hinted Hartman had a relationship with in the past. The director's assistant David discovers the Tibetan Book of the Dead in the house (as you do) and decides to suggest some of the text is used in the witchcraft scenes in the film. Unfortunately, this then triggers the reanimation of a zombie from the graveyard outside the mansion and it proceeds to work it's murderous way through the cast and crew.
Sadly, the film is almost entirely lacking in any sense of tension or horror and it's over an hour (of a 90 minute film) before the zombie rises up. None of the characters are particularly appealing so it's a fairly dull watch for most of the time. There's a twist that's incredibly badly handled, so much so that I had no idea it had taken place until I read a plot synopsis afterwards!
This one sheet is at least fairly interesting, with a creepy graveyard image that has been made using a cut and paste photomontage technique. The film's logo is also very 1970s.