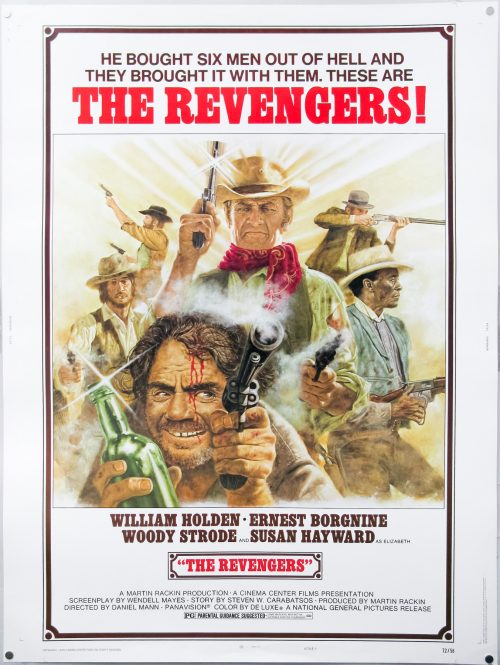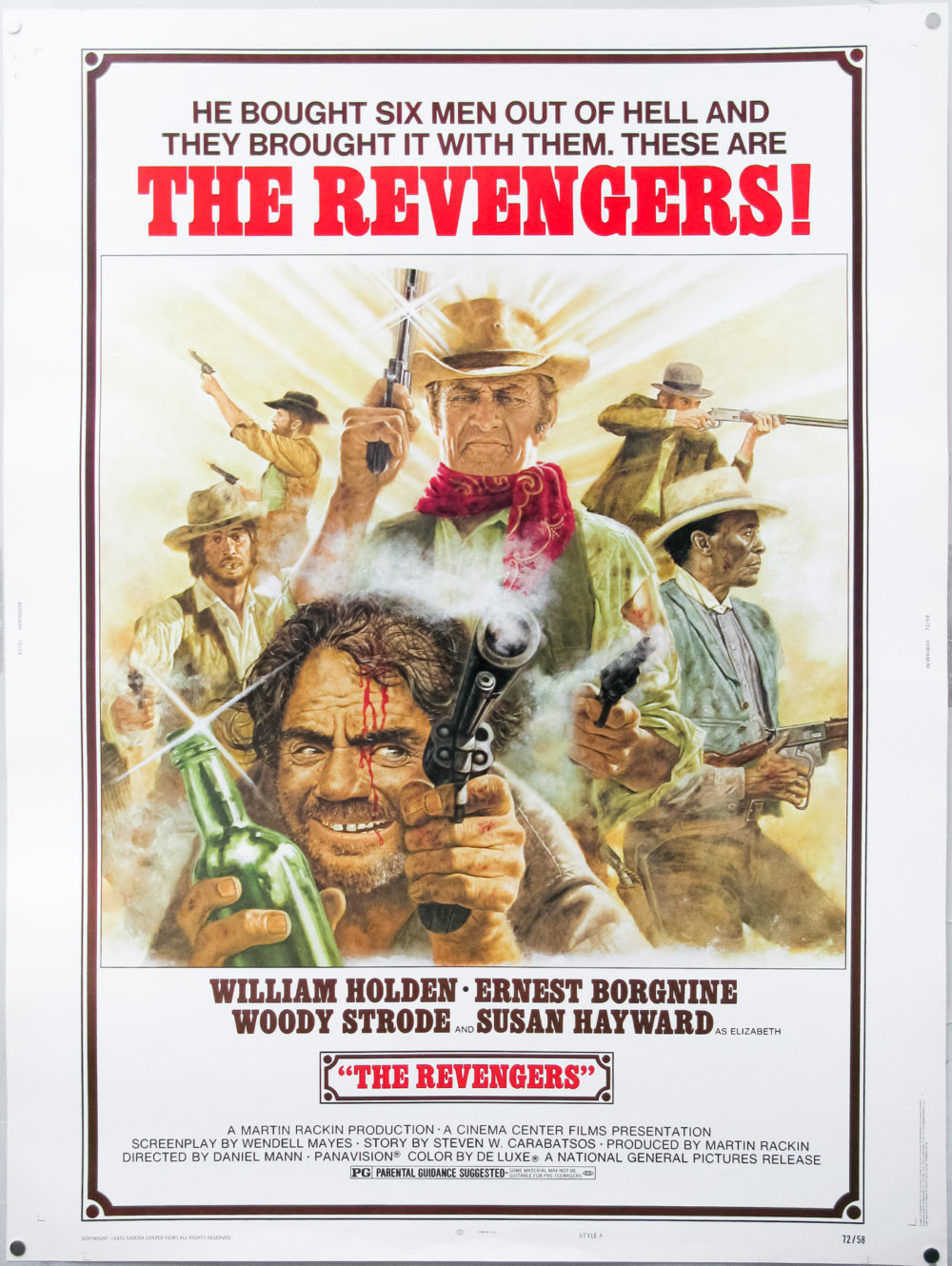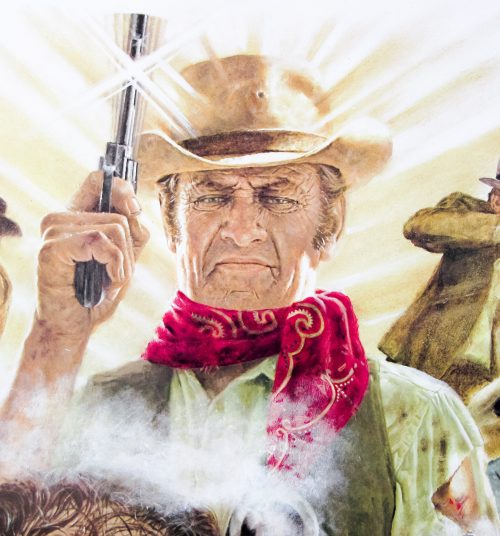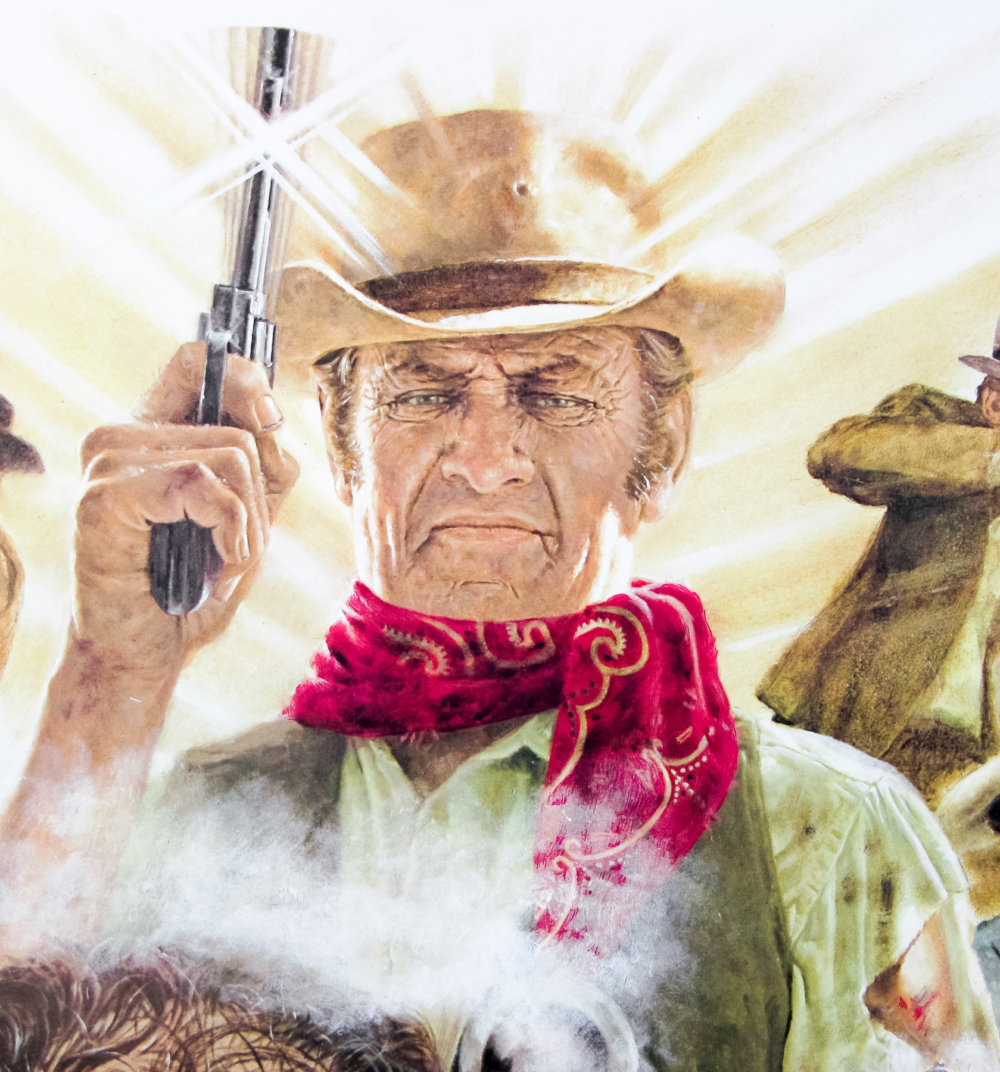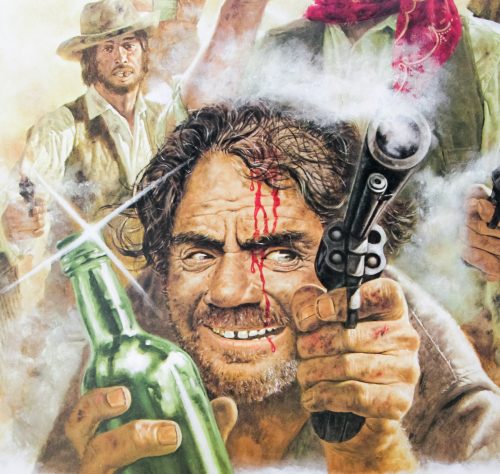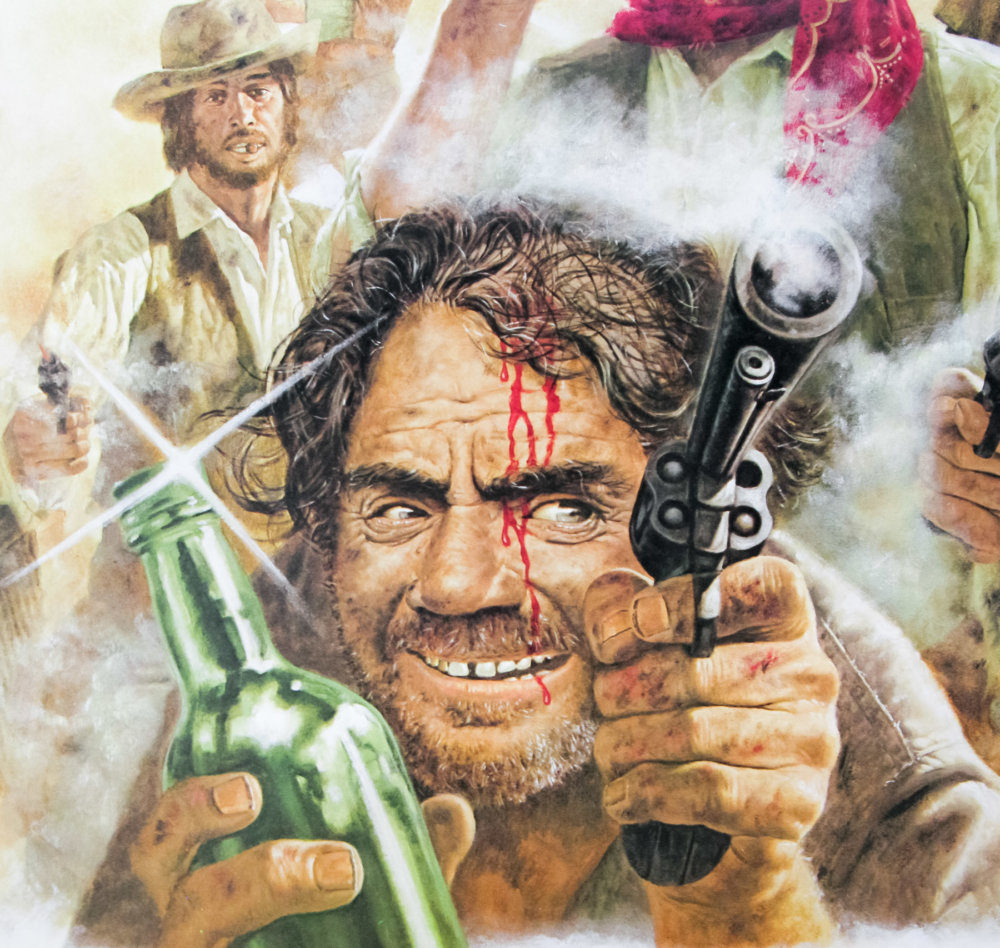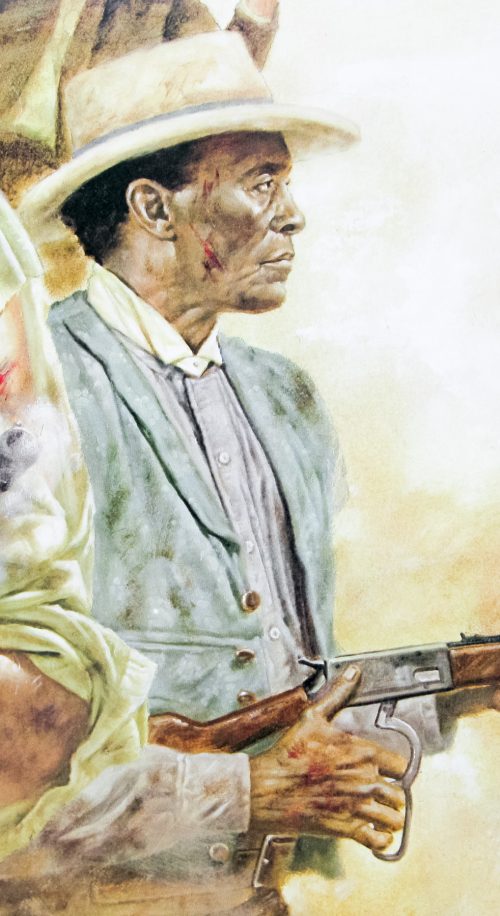 Title
AKA

--
Year of Film
Director
Starring
Origin of Film
Type of Poster
Style of Poster

Style A
Origin of Poster
Year of Poster
Designer
Artist
Size (inches)

30 2/16" x 40 1/16"
SS or DS

SS
NSS #

72/58
Tagline

He bought six men out of hell and they brought it with them. These are...
Design and artwork by Tom Jung, featuring an excellent portrait of Ernest Borgnine, on this US 30×40 for this largely forgotten Western directed by Daniel Mann and starring the brilliant William Holden. Mann had made his name in the 1950s with a string of successful dramas, including Come Back, Little Sheba (1952), The Rose Tattoo (1955) and had helped Elizabeth Taylor win her first oscar for Butterfield 8 (1960).
The Revengers was seemingly an attempt to cash in on the success of Sam Peckinpah's landmark film The Wild Bunch (1969), which had pushed the boundaries of violence in the Western genre and featured a very similar storyline based around a ragtag bunch of criminals getting together to carry out a job. In this case it's Holden's rancher who enlists the help of a gang of lawless convicts to help him in his quest for revenge after his family is killed and his farmstead destroyed by outlaws. Holden and Borgnine had headlined Peckinpah's earlier film so the studio were obviously hoping for a similar level of success.
Tom Jung is perhaps best known for his iconic 'style A' one sheet for Star Wars and the style B one sheet for The Empire Strikes Back. He was a prolific designer and illustrator for film campaigns from the 1950s through to the 1980s. IMPAwards features a gallery of his work and his Wikipedia article has a selected list of the posters he worked on. The other posters I've collected by him can be seen here.