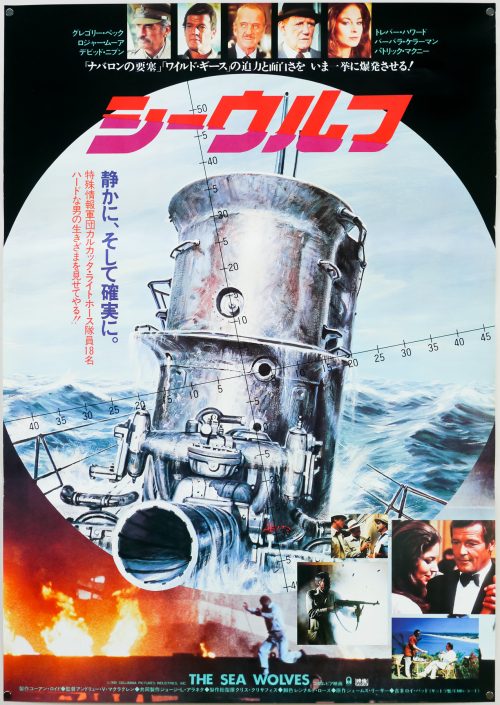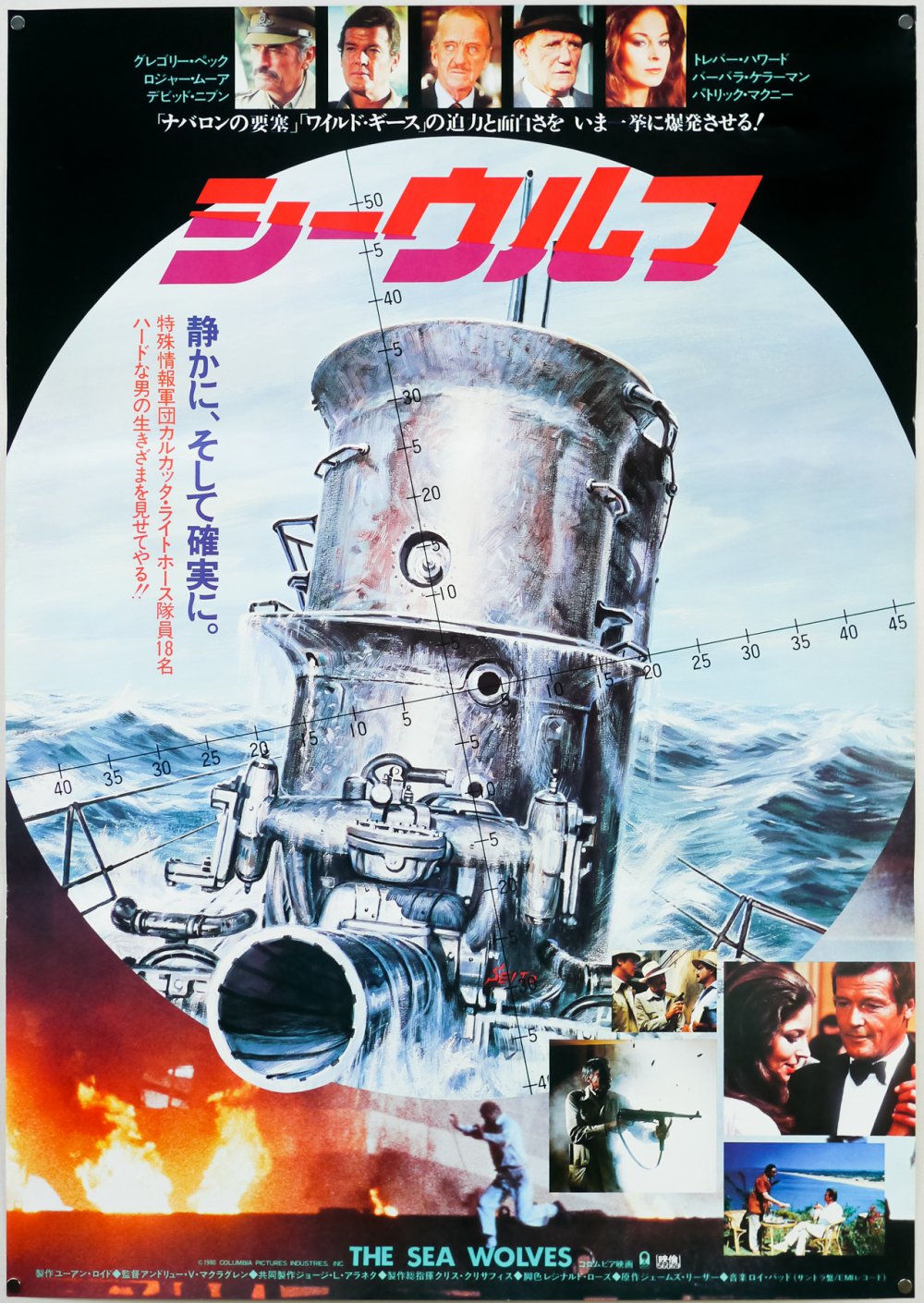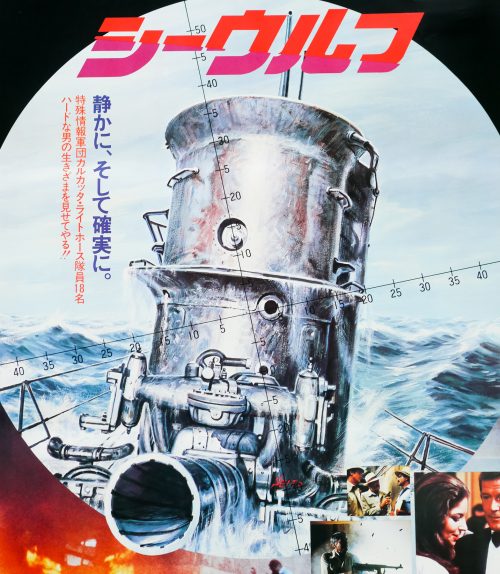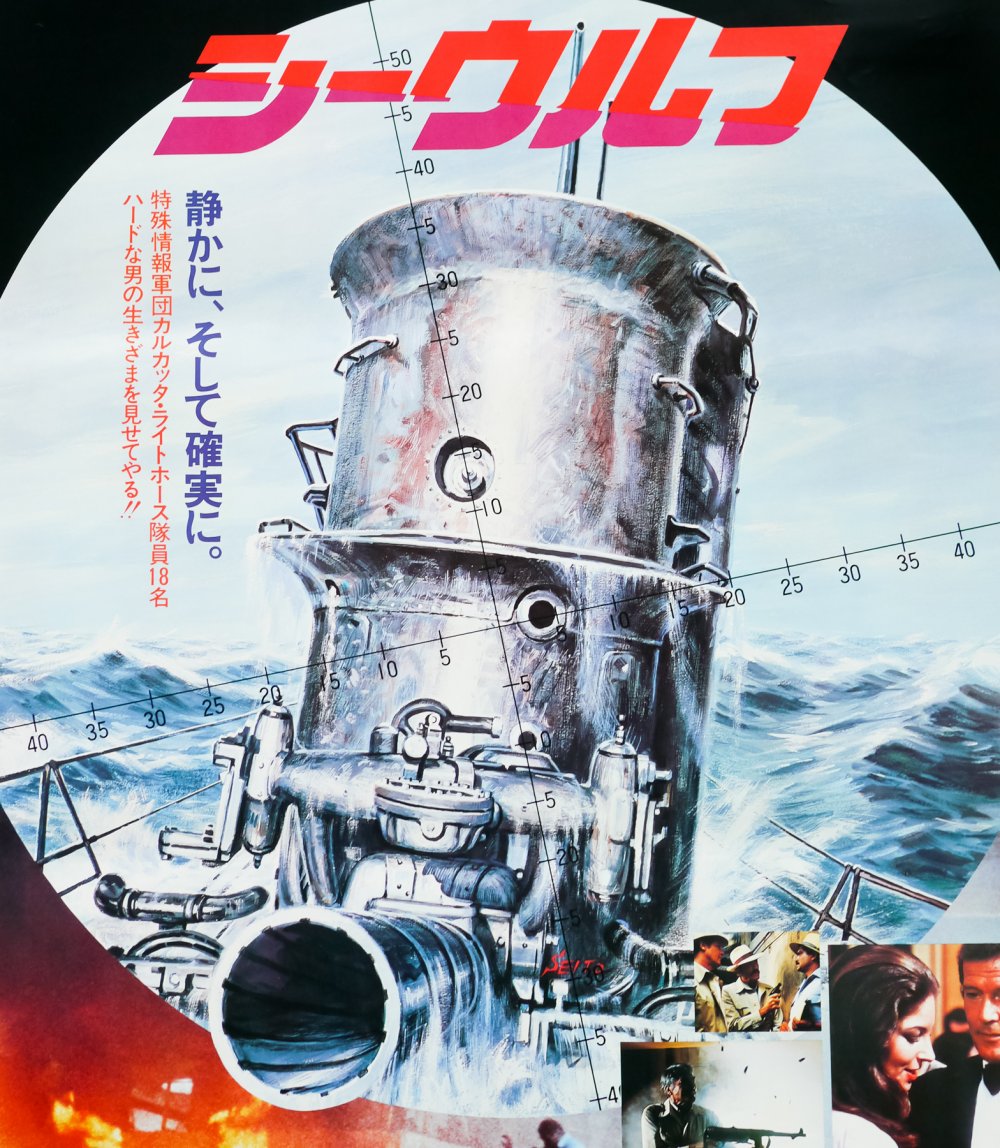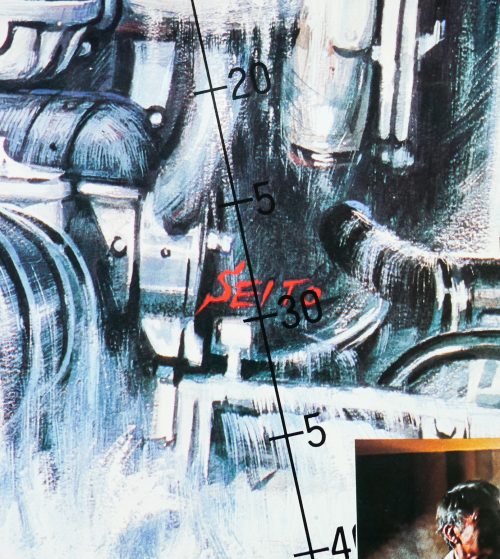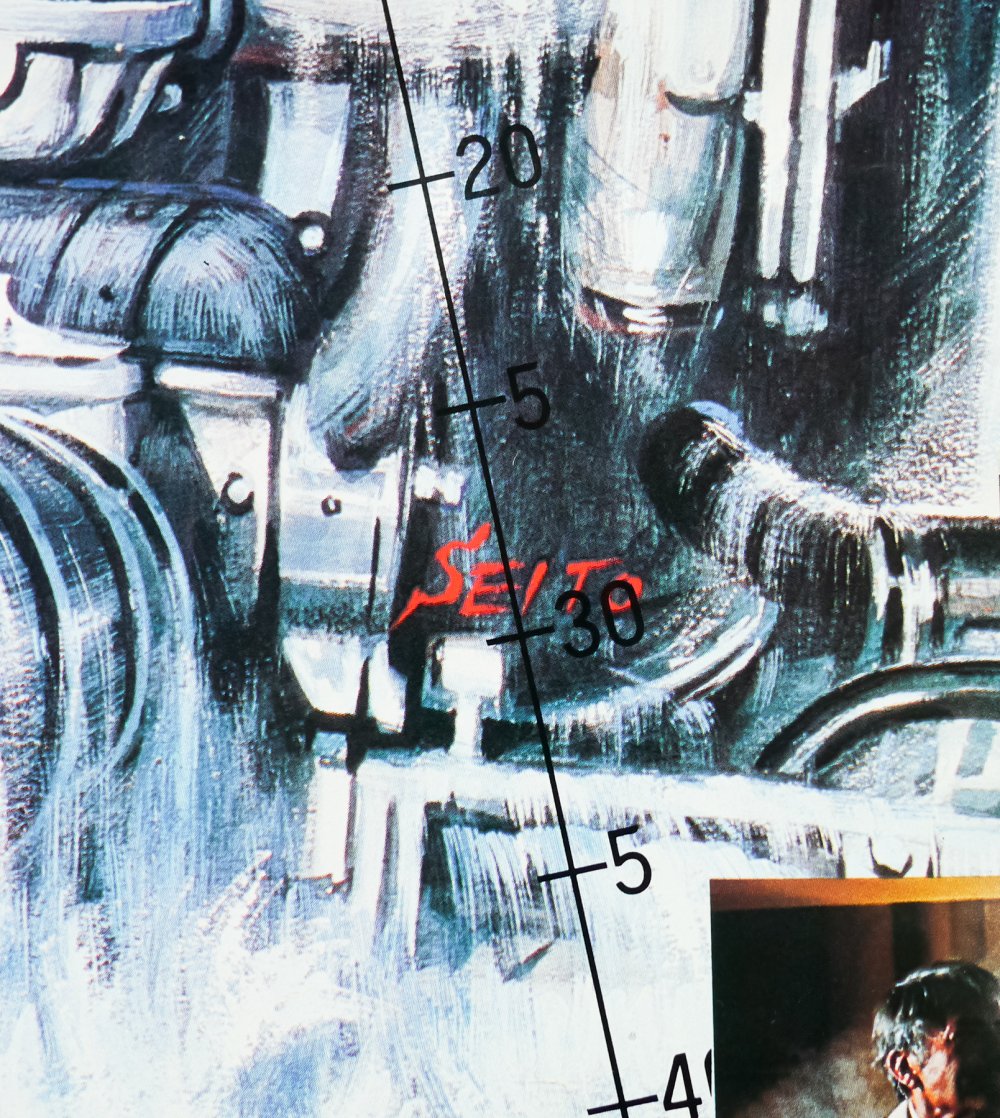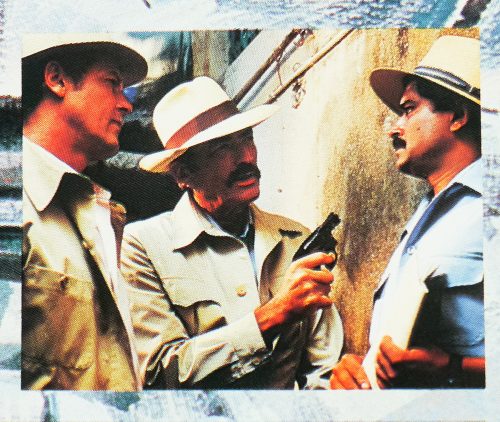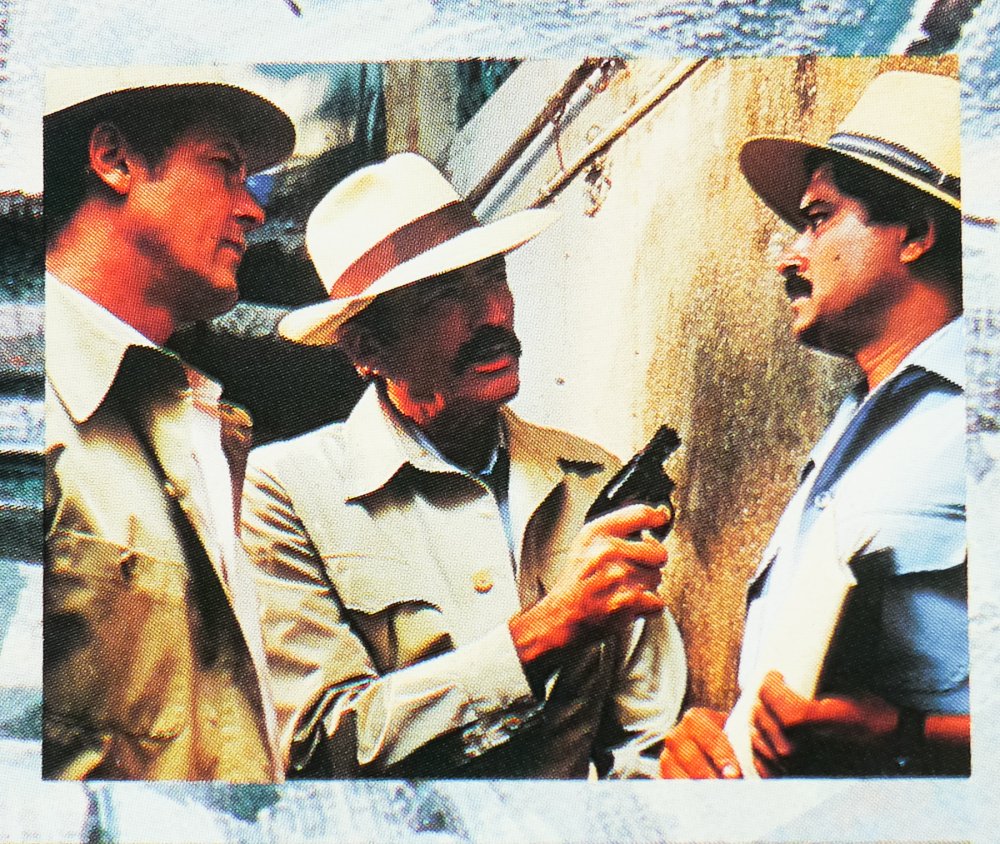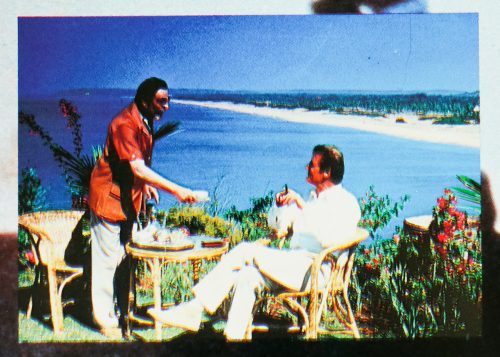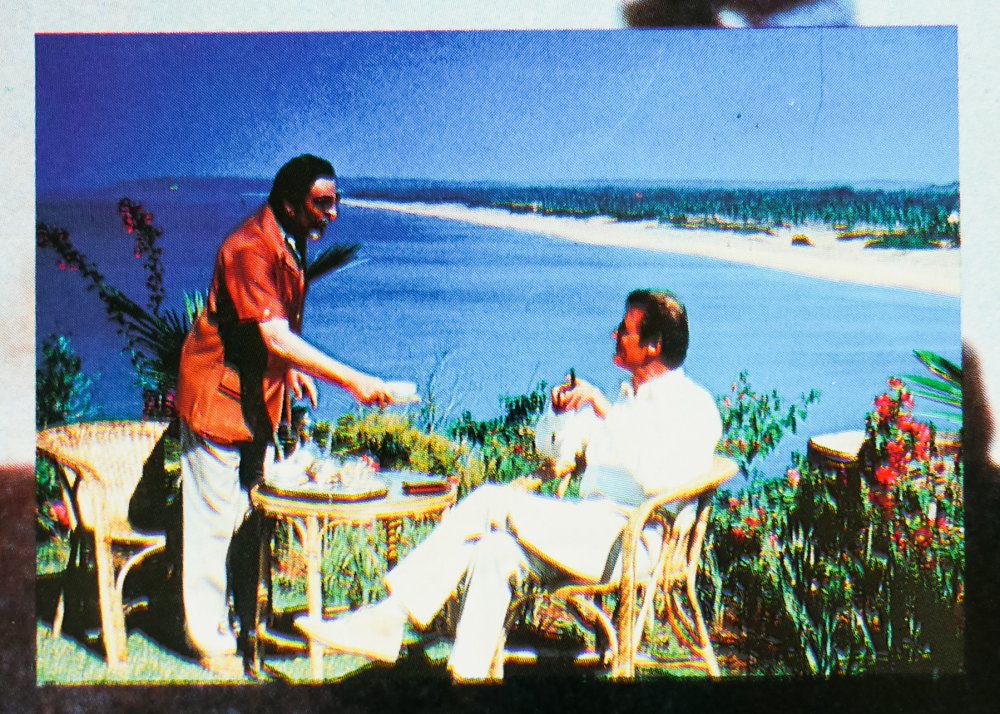 Title
AKA

--
Year of Film
Director
Starring
Origin of Film
Type of Poster
Style of Poster

--
Origin of Poster
Year of Poster
Designer
Artist
Size (inches)

20 5/16" x 28 13/16"
SS or DS

SS
Tagline

--
This is the art-style Japanese B2 for the 1980 action film The Sea Wolves, which is based on real events that occurred during the Second World War. The story is based on the exploits of ex-members of the Calcutta Light Horse, a cavalry regiment of the British Indian Army that was formed in 1872 and was disbanded a couple of years after the end of WWII. The plot sees British intelligence discovering that a Nazi radio ship is broadcasting the coordinates of allied ships from a harbour in Portuguese Goa, which was neutral during the war, so an all out assault cannot be launched by the Navy because of this.
British Intelligence officers Col. Lewis Pugh (Gregory Peck) and Capt. Gavin Stewart (Roger Moore) lead the operation and covertly enlist retired officer Col. Bill Grice (David Niven) of the Calcutta Light Horse & some of his former soldiers. The gang sneak into Goa and arrange a diversion on the evening of a planned raid, before making their way to the radio ship carrying enough explosives to sink it and put a stop any more transmissions. The film reunited much of the creative team behind an earlier OAPs on a mission film, 1978's The Wild Geese, including director Andrew V. McLaglen, screenwriter Reginald Rose, producer Euan Lloyd and several of the stars.
This Japanese poster features artwork painted by Seito that is unique to the Japanese campaign. Seito is one of my favourite Japanese artists who was responsible for several fantastic illustrated posters during the 1970s and 1980s. Little is known about the man himself, even in his native country.
To see the other posters I've collected by Seito click here.