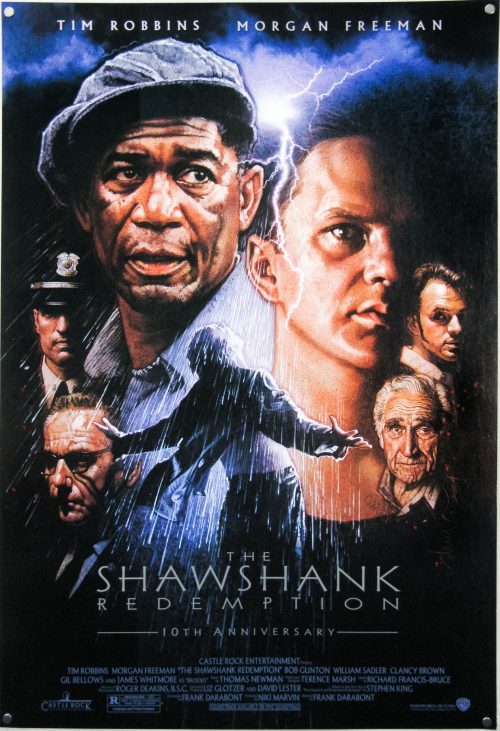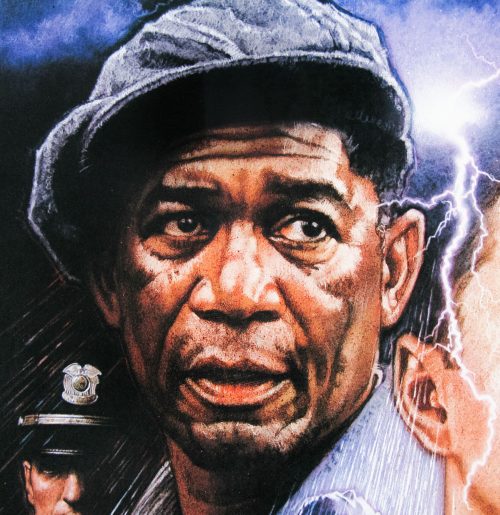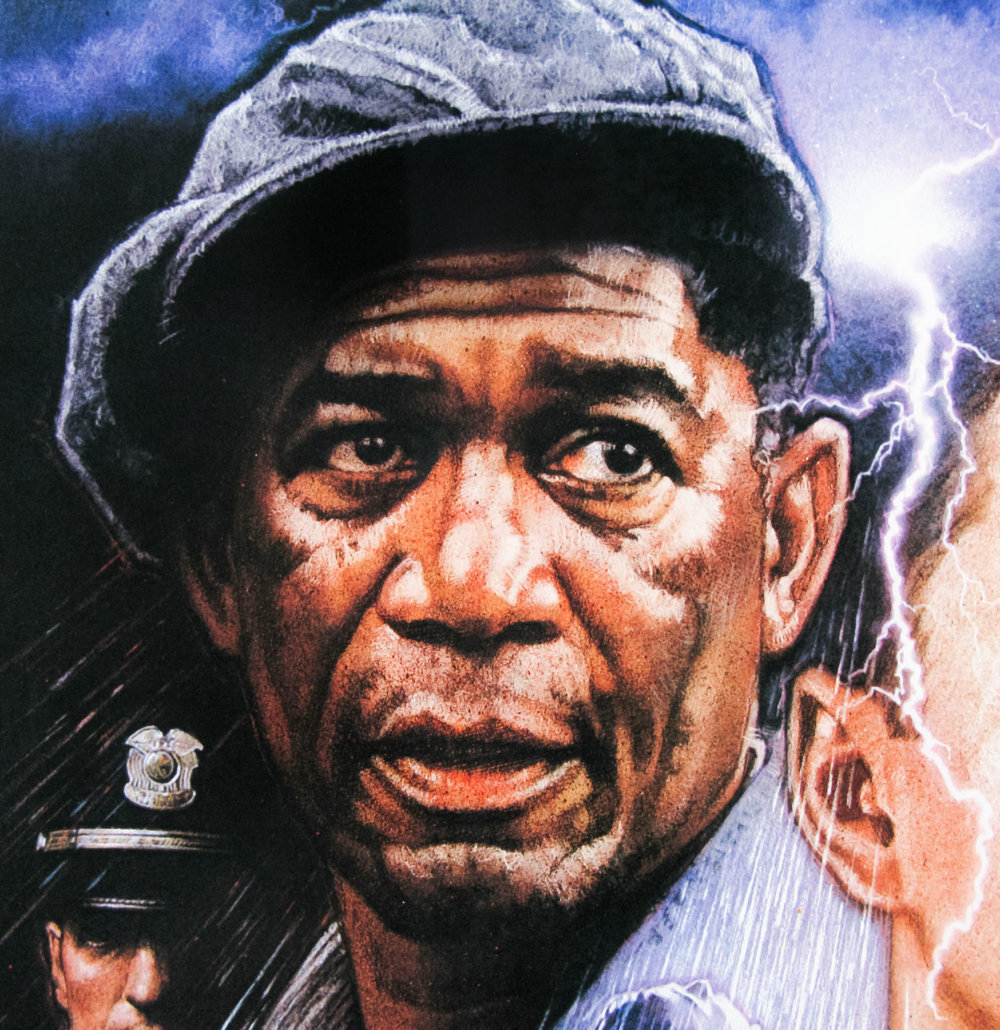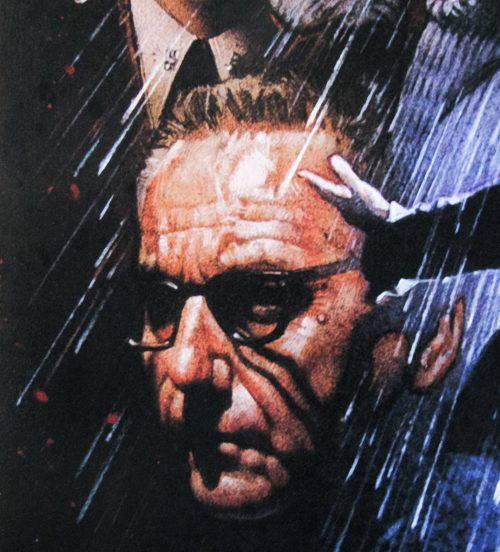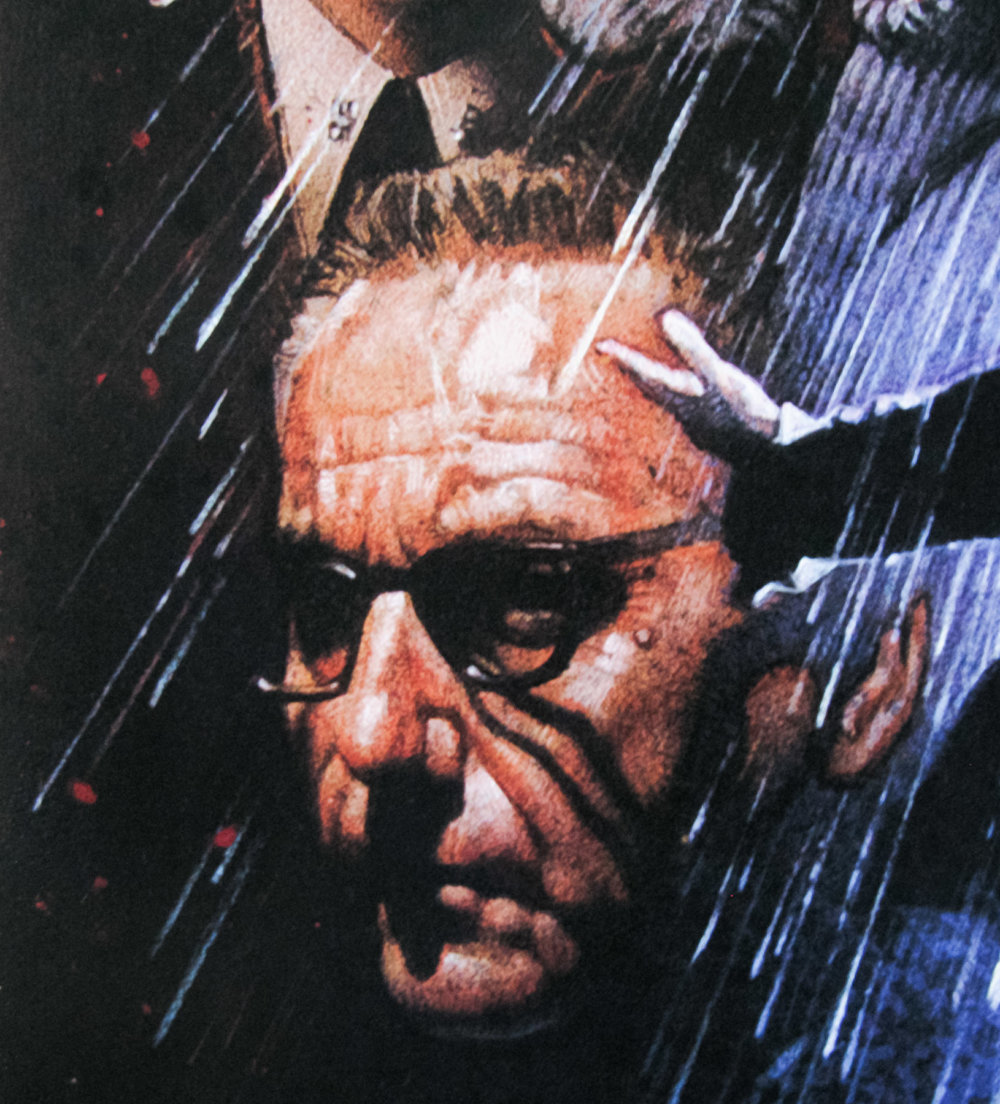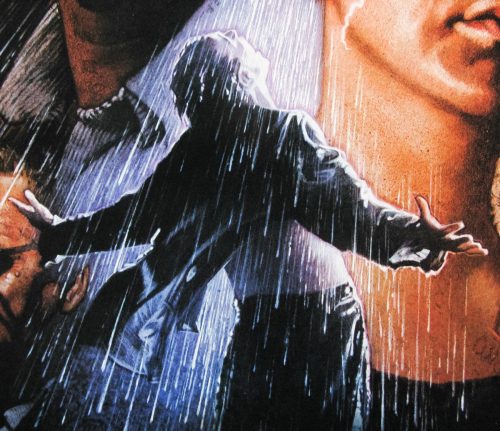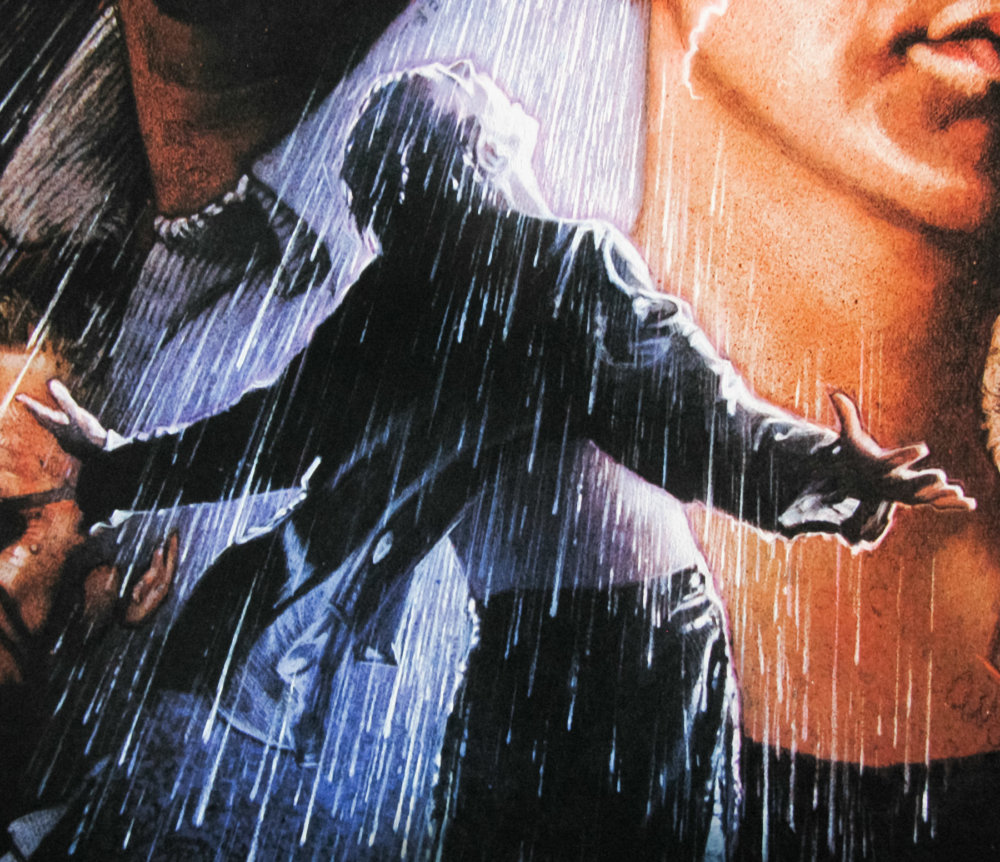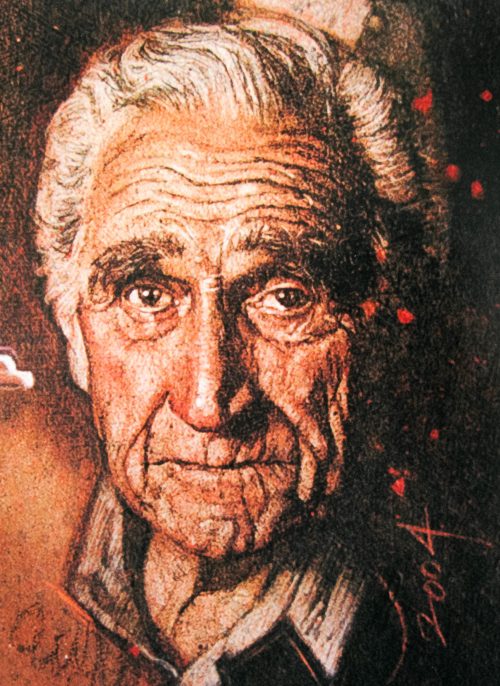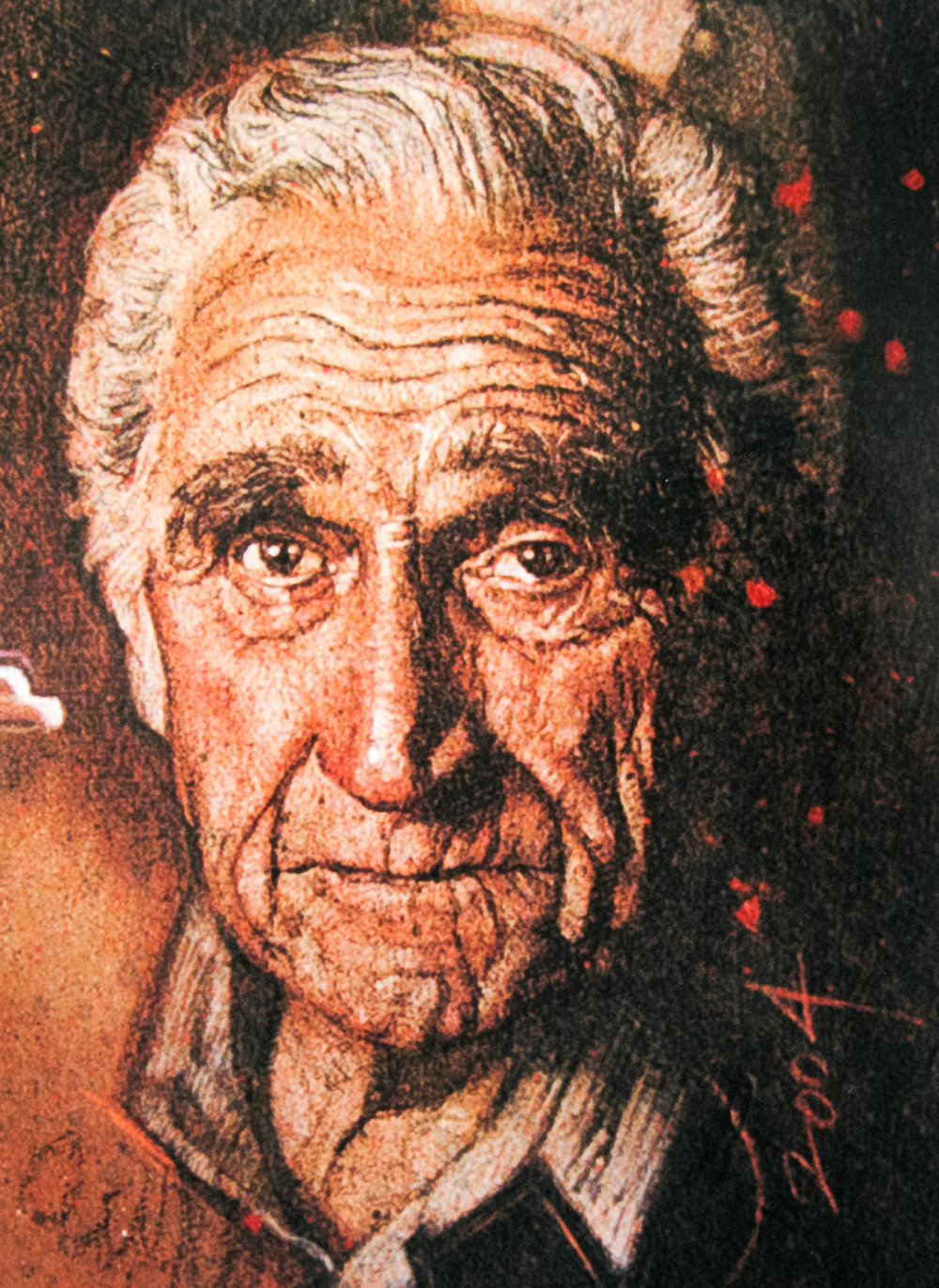 Title
AKA

--
Year of Film
Director
Starring
Origin of Film
Genre(s) of Film
Type of Poster
Style of Poster

10th anniversary re-release
Origin of Poster
Year of Poster
Designer
Artist
Size (inches)

27 1/16" x 40"
SS or DS

DS
NSS #

--
Tagline

--
The Greatest Film Ever Made (IMDb) was re-released with a brief cinema run on its 10th anniversary in 2004. Director Frank Darabont approached legendary illustrator Drew Struzan and asked him to work on the poster. This design is featured in the brilliant book 'The Art of Drew Struzan' (available at Amazon.com & Amazon.co.uk).
The book reveals several of the other designs that he and Darabont worked on together and explains how the pair first met:
You know how I met Frank Darabont? He ordered two copies of the Creature from the Black Lagoon print and liked them so much he called me on the phone, out of the blue, to thank me and ask to meet. Frank became my friend through his appreciation of my work, same as Guillermo [Del Toro].
Once Frank approached Drew to work on the Shawshank re-release poster the pair quickly struck up a close working relationship:
Warner Bros. Home Video was ready to accept whatever Frank wanted, so I did some comps [comprehensive roughs] directly for him. The trouble with working a director who loves my stuff: He couldn't decide what he wanted: he wanted them all! He ultimately chose my reprise of Tim Robbins in the rain for the cover.
Drew clearly has a fond recollection of the project and remarks on the fact that the style of painting stands out from the rest of his work:
It was a real blessing – he got me the job, he used the art, and I got to do a kind of painting that is completely different from what I had done for movie posters. The experience was all about Frank. We didn't meet in some office; he came over to my house, we collaborated, I showed him my pictures, and he watched me work.
And the fate of the other comps that can be seen in the Art of Drew Struzan book?
In the end, they're hanging in his house because he fell in love with the art, and I fell in love with him.
The original US one sheet is the single photographic image of Andy (Tim Robbins) in the rain after his escape and, whilst that image is a well-known one, I do prefer Drew's moody collage. The use of light and dark on the faces is superbly done and the layout of each of the characters works very well.
The other posters in my Drew Struzan collection can be seen here.