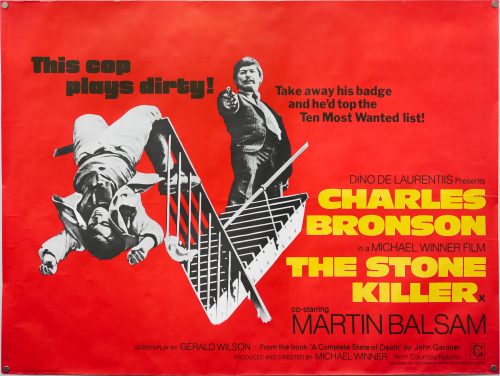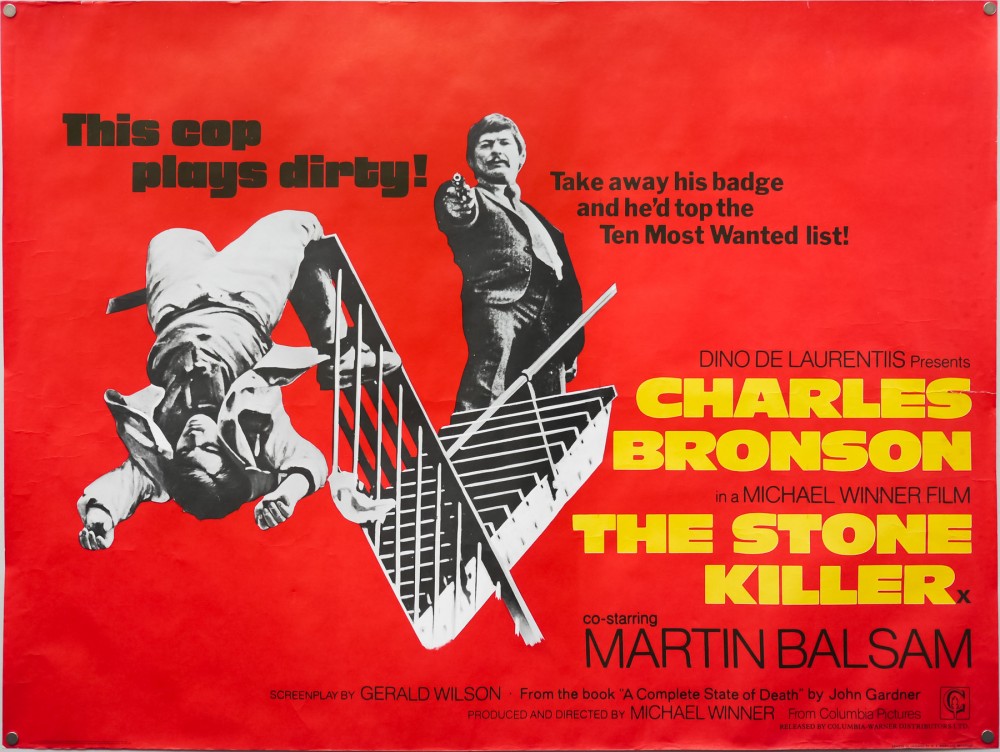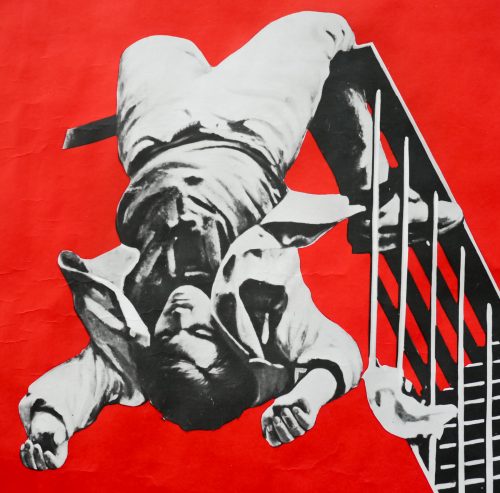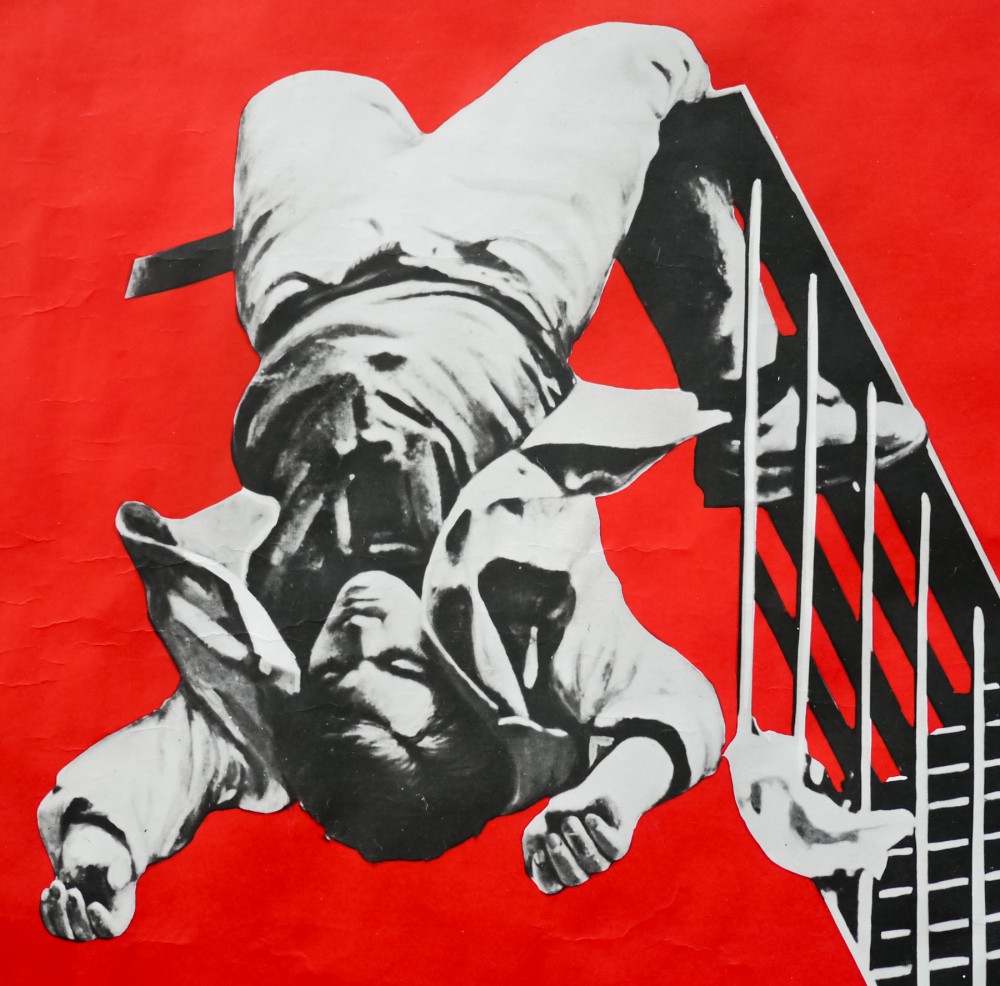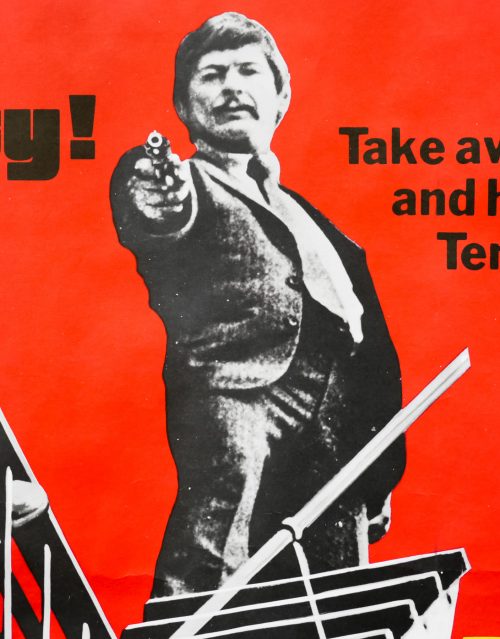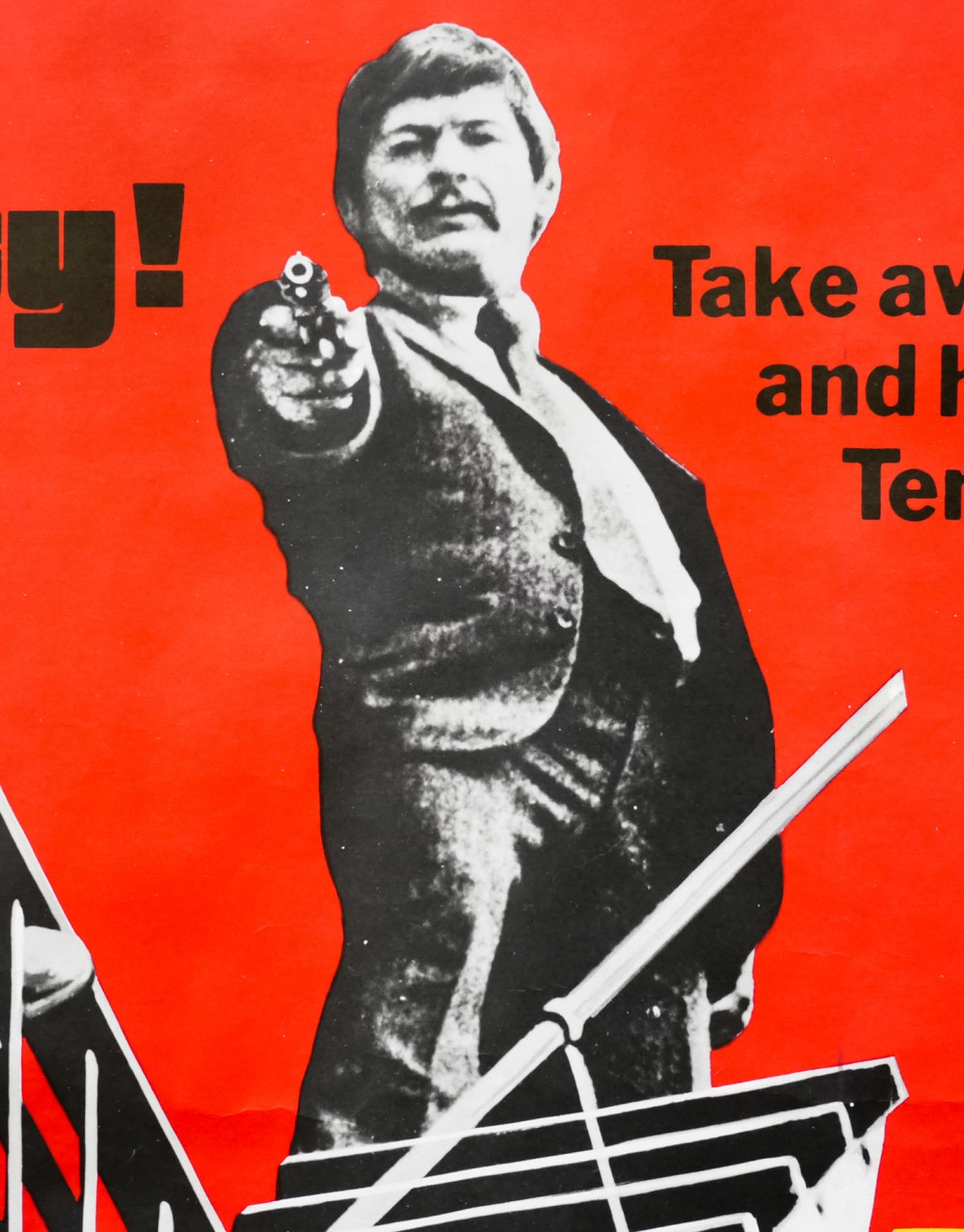 Title
AKA

Le cercle noir [The black circle] (France) | América violenta [Violent America] (Spain)
Year of Film
Director
Starring
Origin of Film
Type of Poster
Style of Poster

--
Origin of Poster
Year of Poster
Designer
Artist
Size (inches)

30" x 39 13/16"
SS or DS

SS
Tagline

This cop plays dirty! | Take away his badge and he'd top the Ten Most Wanted list!
This is the British quad poster for the release of the 1973 crime drama The Stone Killer. The film was one of a number that starred action legend Charles Bronson and was directed by Michael Winner. Their most successful collaboration (in box-office terms), Death Wish, was released a year later. The film features a cop who bends the rules to crack a case and was made in the wake of the hugely successful Clint Eastwood film, Dirty Harry (1971). That film also focused on a detective willing to play dirty, as this poster's tagline shouts.
Bronson plays detective Lou Torrey who has recently been transferred to a Los Angeles beat. After the murder of a former hitman, he uncovers a plot involving the local mafia. The don, Al Vescari (Martin Balsam) has instigated a number of murders in revenge for killings that took place in 1931. This spree saw Sicilian capos executed across the US (a real-life crime dubbed the Night of the Sicilian Vespers). Vescari has decided to use Vietnam vets to carry out the killings and Torrey must race against time to stop the hitmen before the revenge plot is complete.
The stark imagery on this quad also featured on the US one sheet (see here) and the title block and main tagline have also been recycled by the British designer.