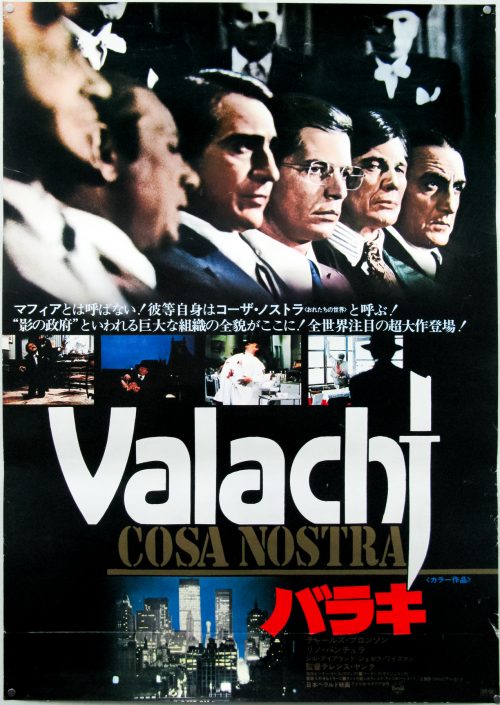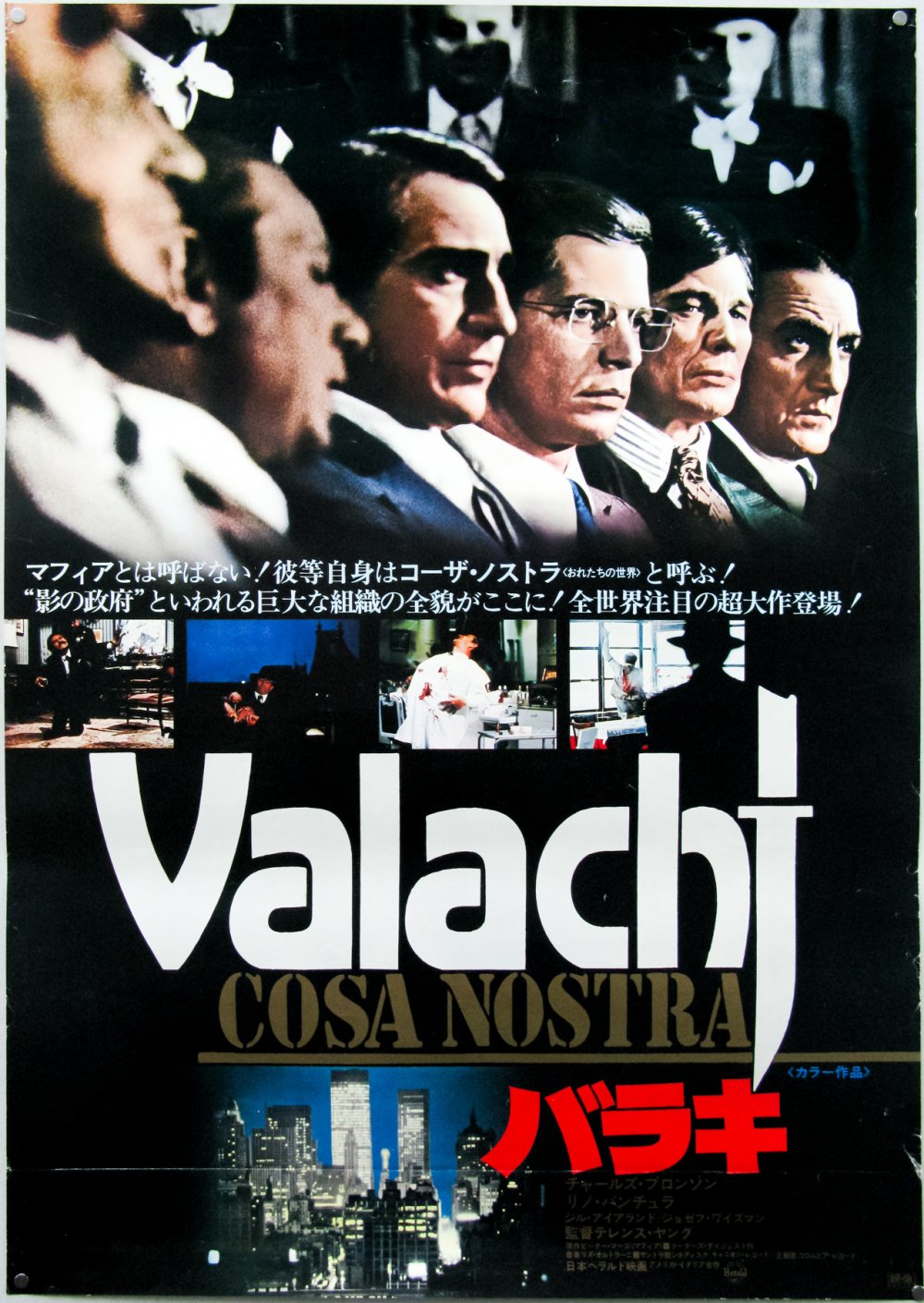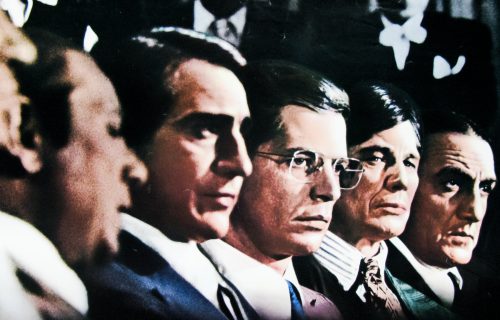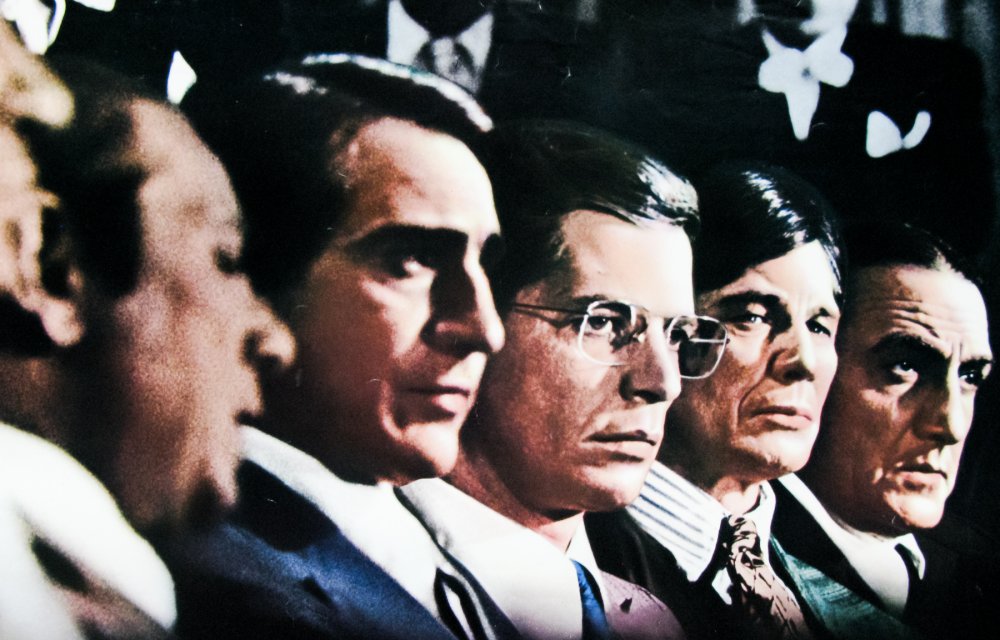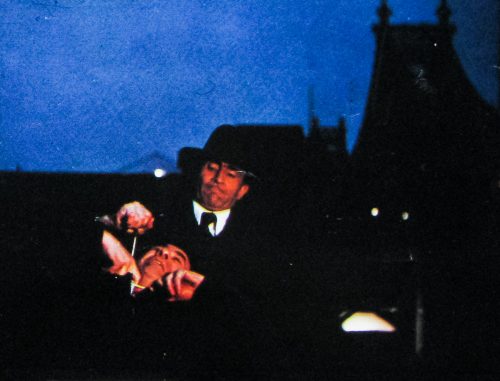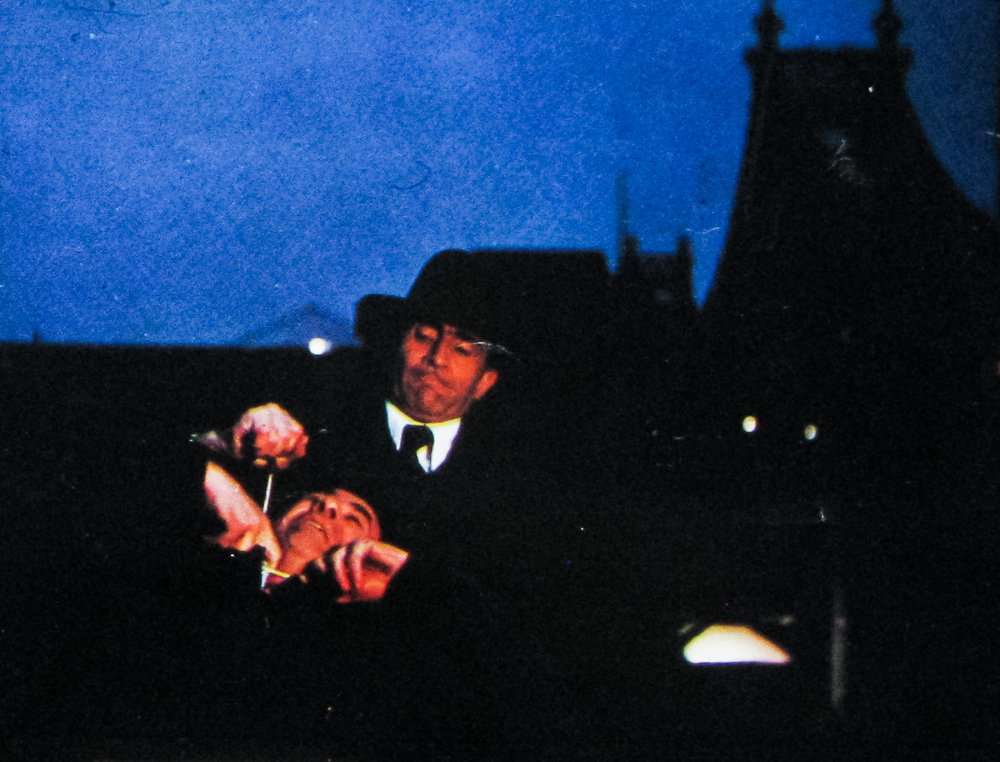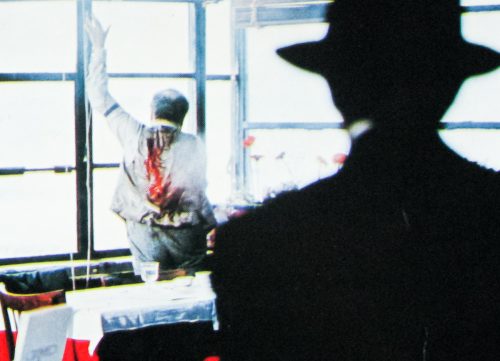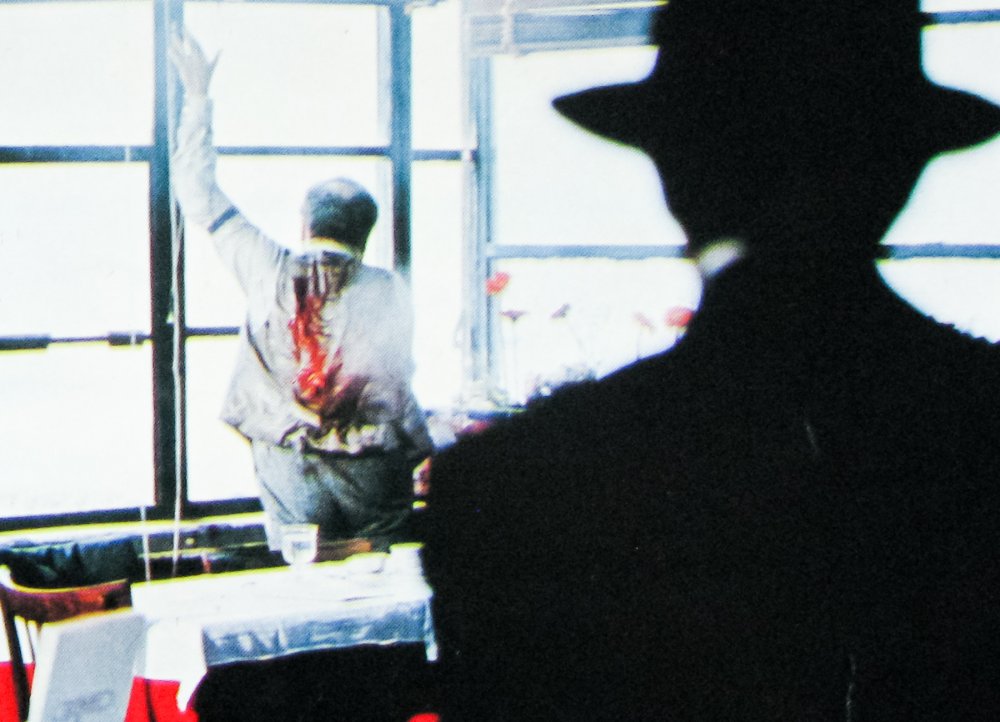 Title
AKA

Cosa Nostra (international)
Year of Film
Director
Starring
Origin of Film
Type of Poster
Style of Poster

--
Origin of Poster
Year of Poster
Designer
Artist
Size (inches)

20 6/16" x 28 13/16"
SS or DS

SS
NSS #

--
Tagline

--
Based on the biography of the same name by Peter Maas, The Valachi Papers recounts the story of Joseph Valachi a mafia member turned government informant in the 1960s. Director Terence Young, famous for directing the first two James Bond films (and Thunderball), was reunited with Charles Bronson whom he'd collaborated on for his previous two films (Red Sun and Cold Sweat). The film begins in the 60s in a Federal Penitentiary with an ageing Valachi (Bronson) serving time for heroin smuggling. In prison he meets the boss of the crime family he worked for Vito Genovese (Lino Ventura) who is convinced that Valachi is an informant and gives him the 'kiss of death'. When Valachi later kills a prisoner whom he mistakenly thinks has been sent to assassinate him, he agrees to be an informant for the government. The rest of the film deals with incidences from his life, all the way back to the 1930s when he was starting out as a young criminal.
The design on this Japanese B2 is unique to the poster.