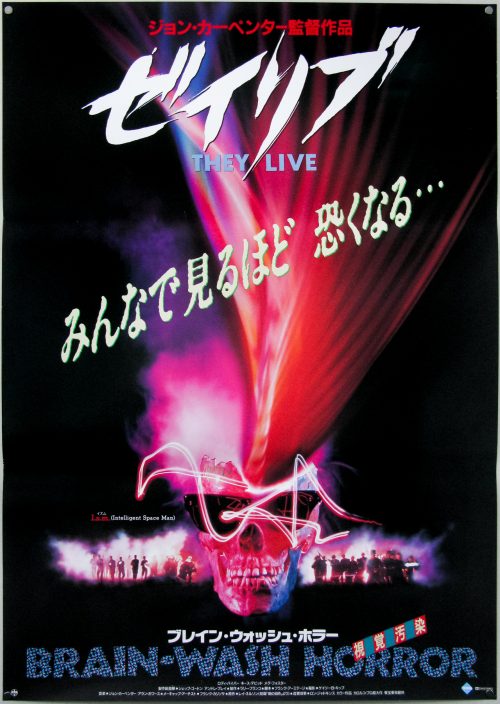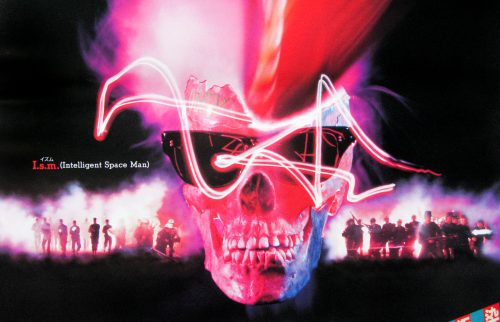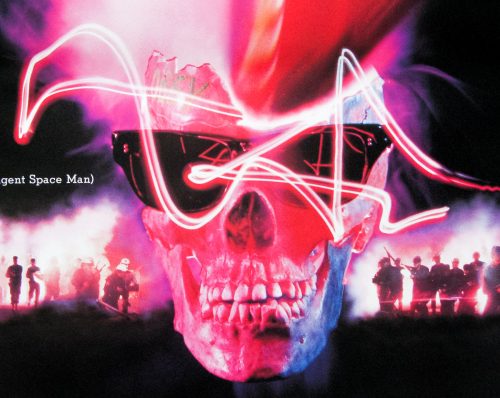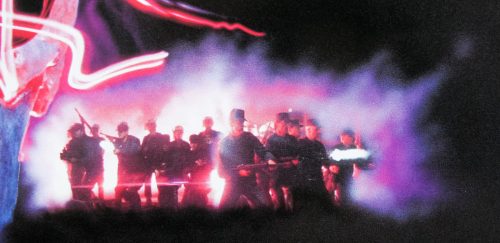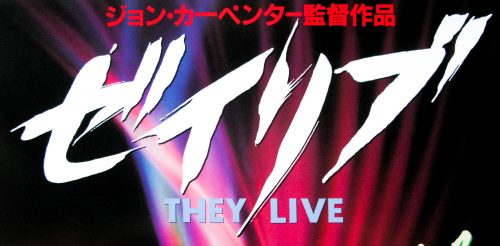 Title
AKA

Invasion Los Angeles (France)
Year of Film
Director
Starring
Origin of Film
Type of Poster
Style of Poster

--
Origin of Poster
Year of Poster
Designer
Artist
Size (inches)

20 6/16" x 28 12/16"
SS or DS

SS
Tagline

BRAIN-WASH HORROR
Unique artwork for John Carpenter's 1988 sci-fi in which a drifter, played by wrestler Roddy Piper, finds a set of special sunglasses that reveal that aliens have taken over the earth and are subduing the general population through secret messages and signals. The film is famous for being the inspiration behind graphic designer Shephard Fairey's famous OBEY street art and clothing label, which is based on the hidden alien slogans only visible when the sunglasses are worn.
The film also features the infamous line "I have come here to chew bubblegum and kick ass…and I'm all out of bubblegum.", which can be viewed here. There's also the legendary fight between Nada (Piper) and Armitage (Keith David) that lasts over five minutes and was apparently proposed and choreographed by the two actors.
Note that the smashed human skull featured on this Japanese B2 has the word OBEY scrawled on the side. I also like the random 'Intelligent Space Man' text next to the skull.
Here's the great original trailer.
To see the other John Carpenter posters I have collected click here.