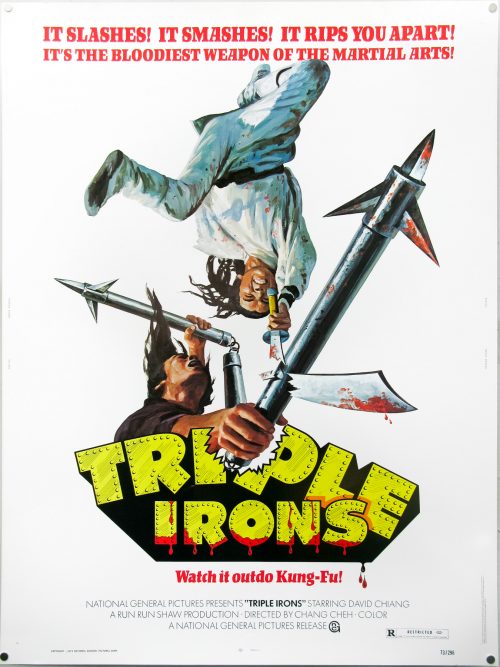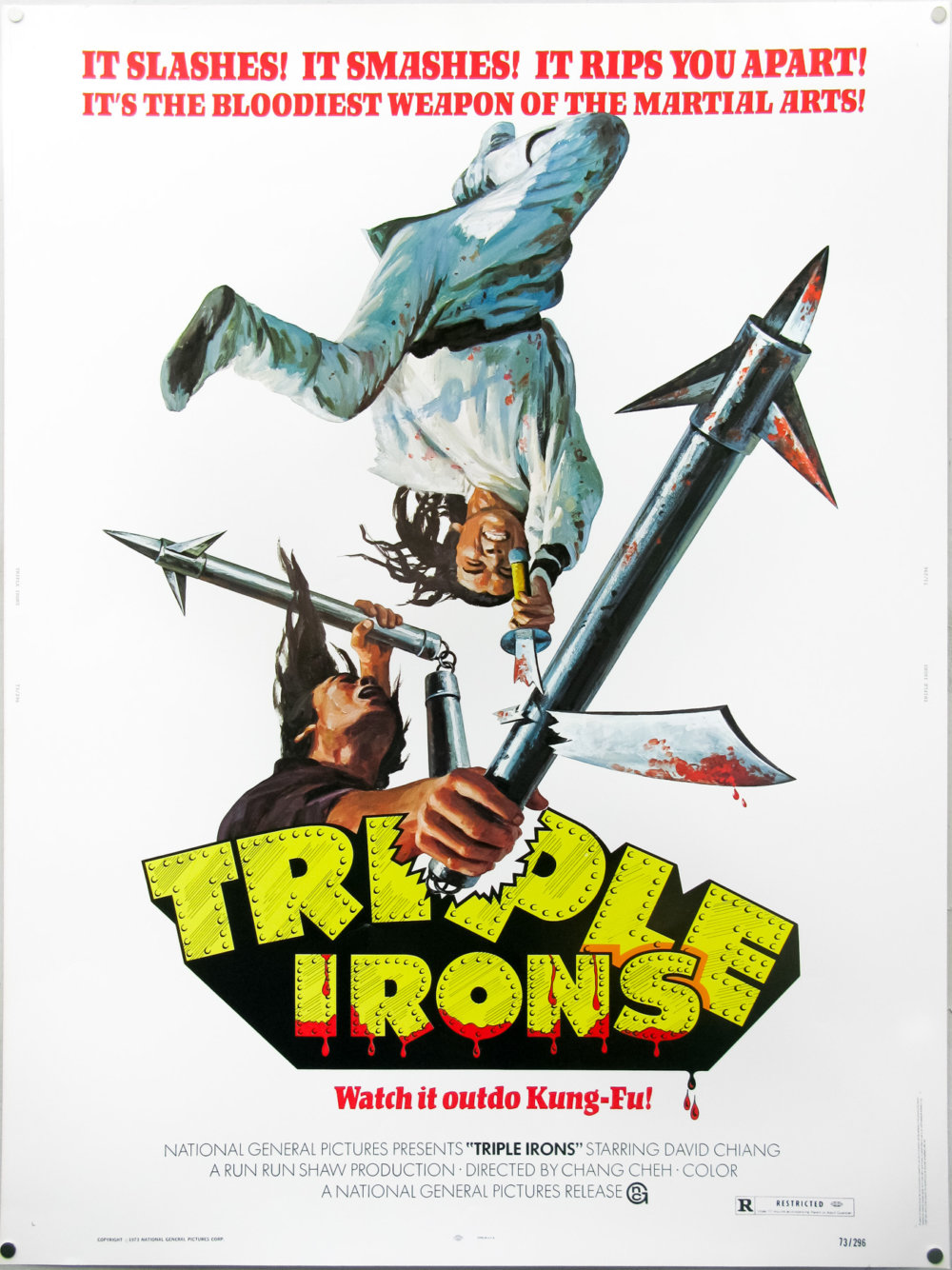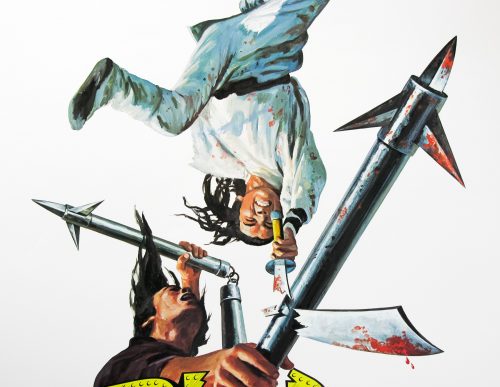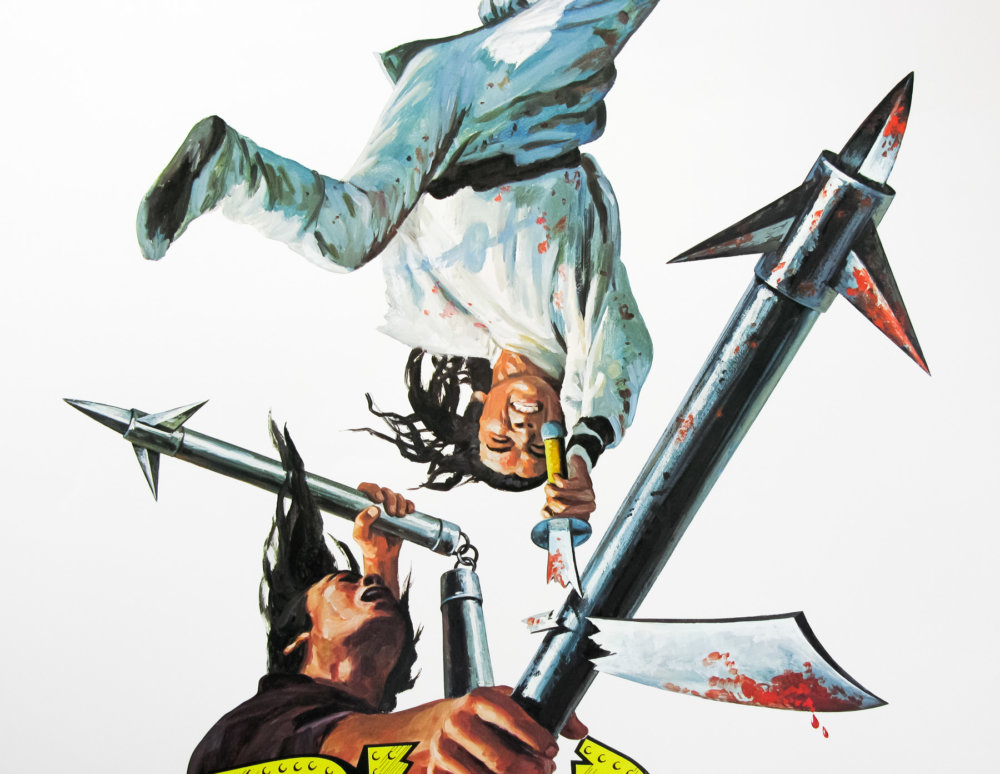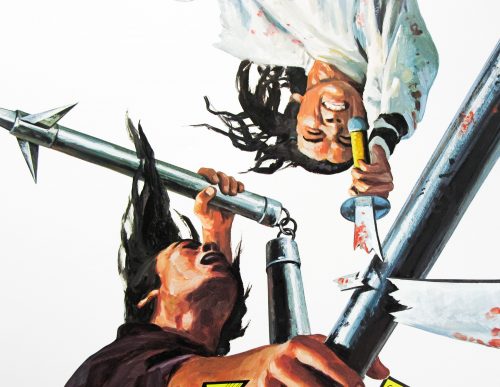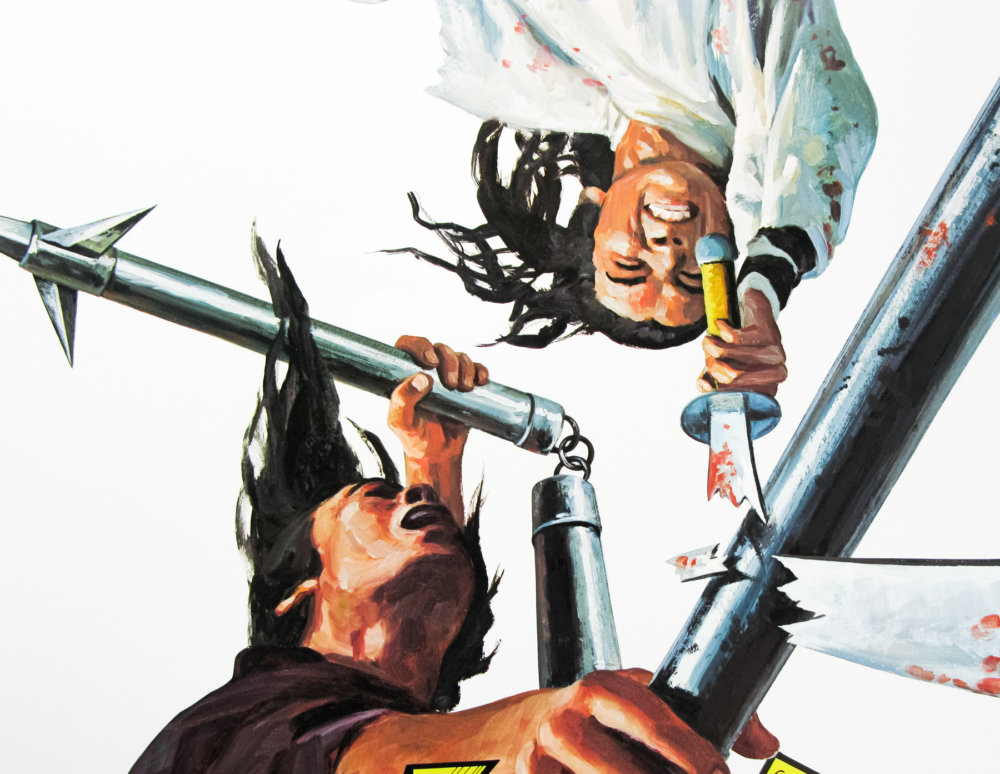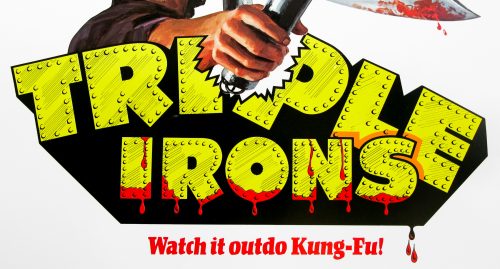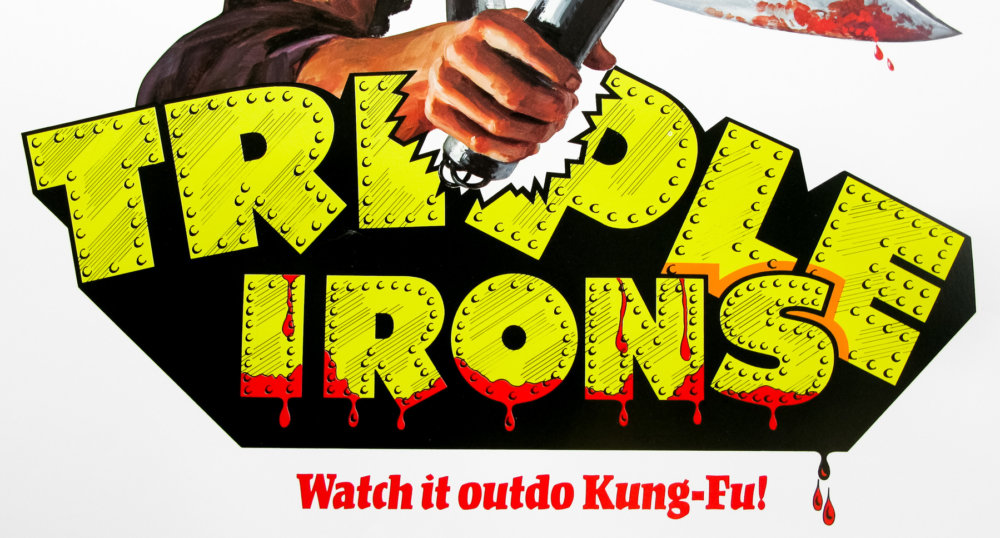 Title
AKA

Xin du bi dao (Hong Kong - original title) | New One-Armed Swordsman (Hong Kong - English title) | La rage du tigre [The rage of the tiger] (France)
Year of Film
Director
Origin of Film
Genre(s) of Film

Action | Drama | Martial Arts
Type of Poster
Style of Poster

--
Origin of Poster
Year of Poster
Designer
Artist
Size (inches)

30 2/16" x 39 15/16"
SS or DS

SS
NSS #

73/296
Tagline

It slashes! It smashes! It tears you apart! It's the bloodiest weapon of the martial arts! | Watch it outdo Kung-fu!
Produced by Hong Kong's legendary Shaw Brothers, and also known as The New One Armed Swordsman, this is the third film in the 'One Armed' series, although it replaces the previous lead with David Chaing. Supposedly this is one of the films that influenced the House of Blue Leaves sequence in Quentin Tarantino's Kill Bill. To see why, here's a 'kill count' video (148!).
The logo on this poster for the US release is superbly over the top and it's interesting to note that the marketing focused around the titular weapon (it's wielded by the bad guy).
The full film is available to watch on YouTube (with English subs).
Here's a trailer for the film.