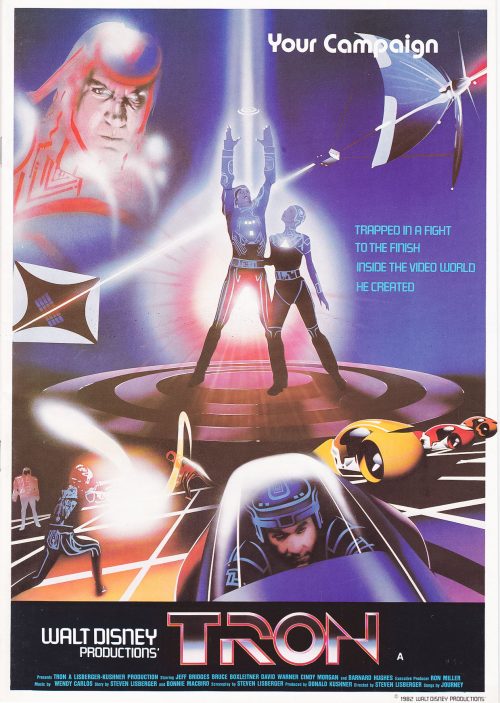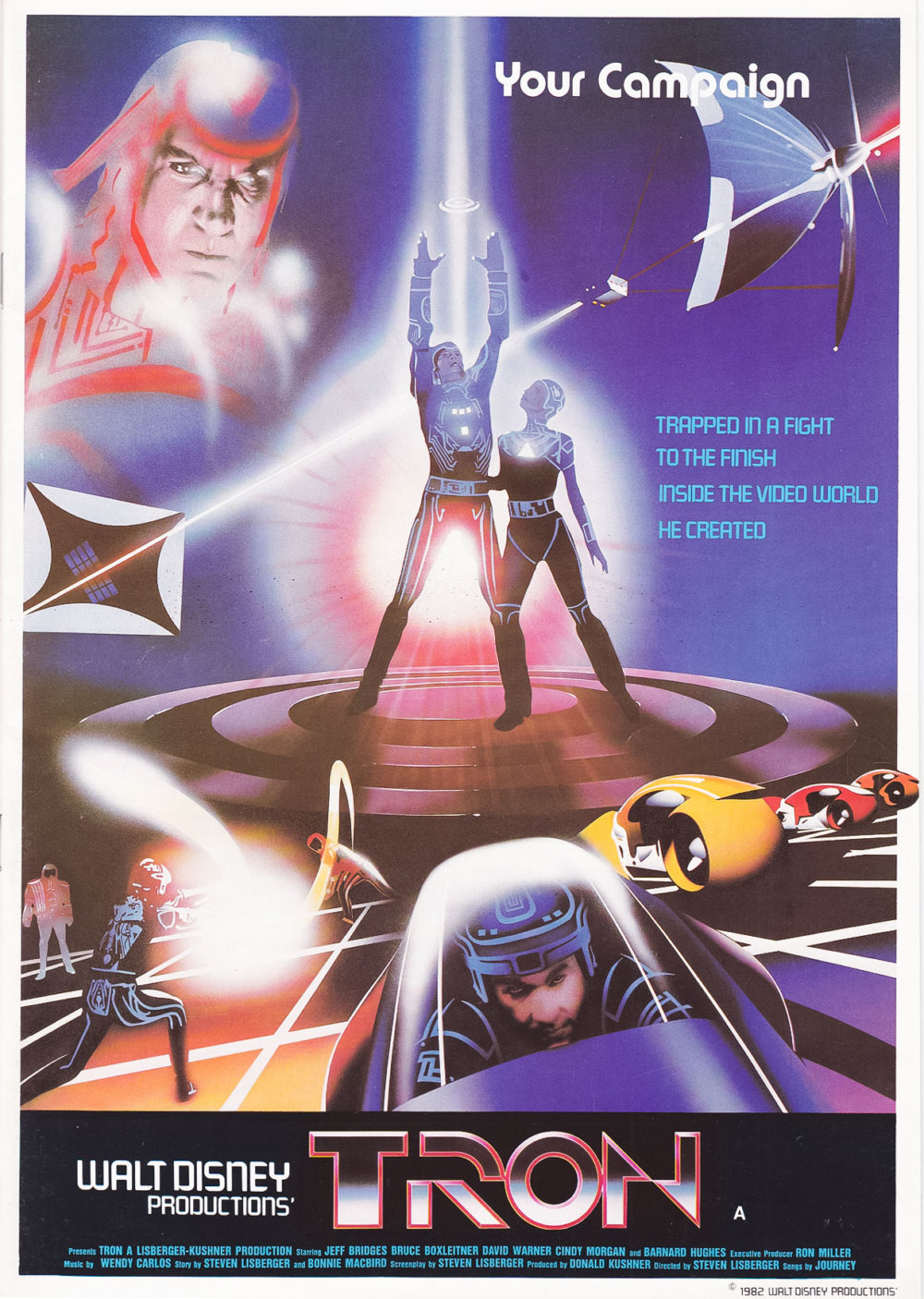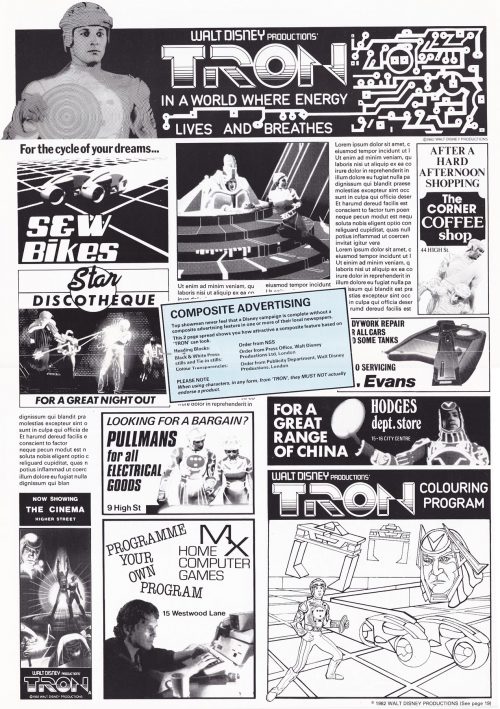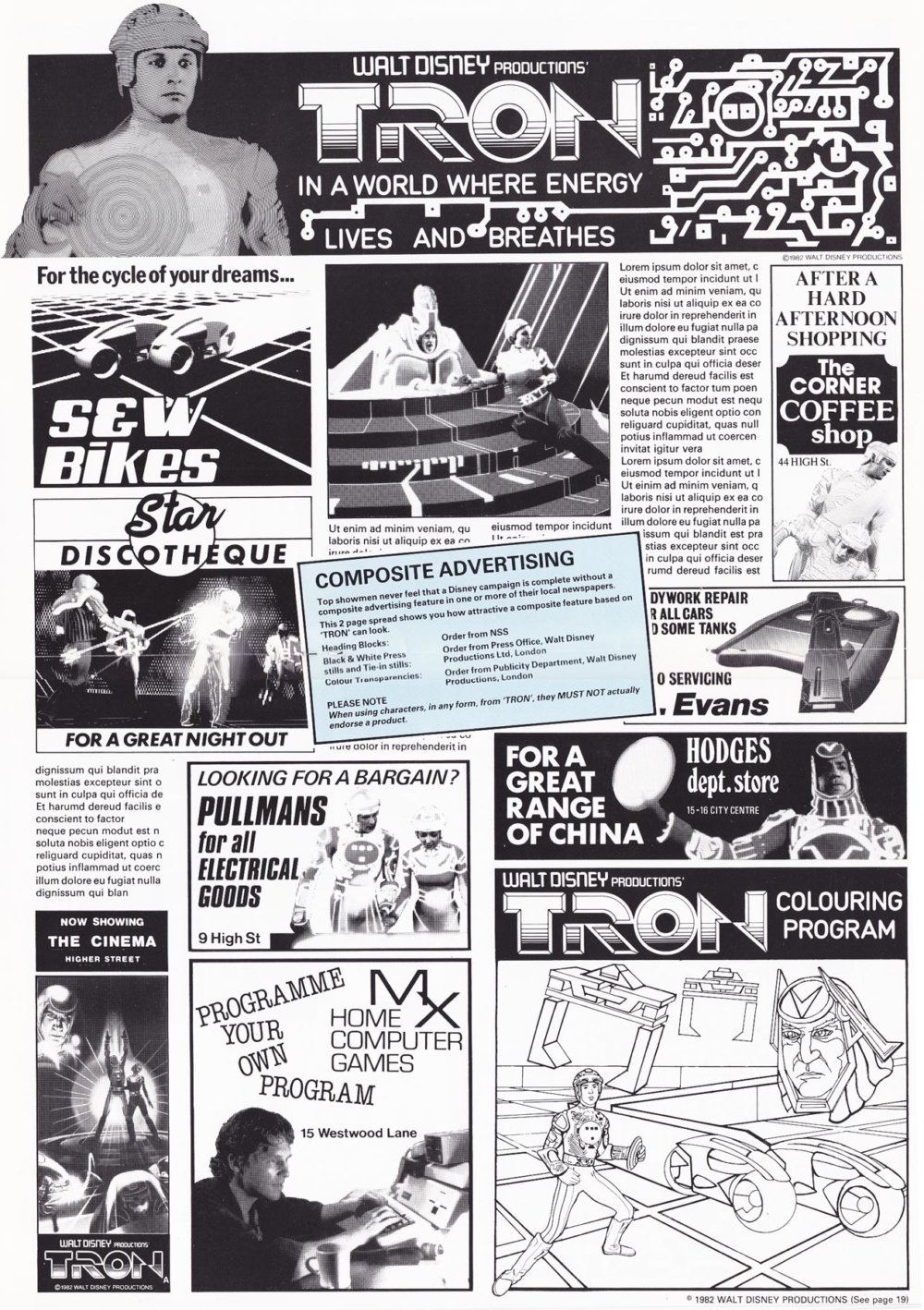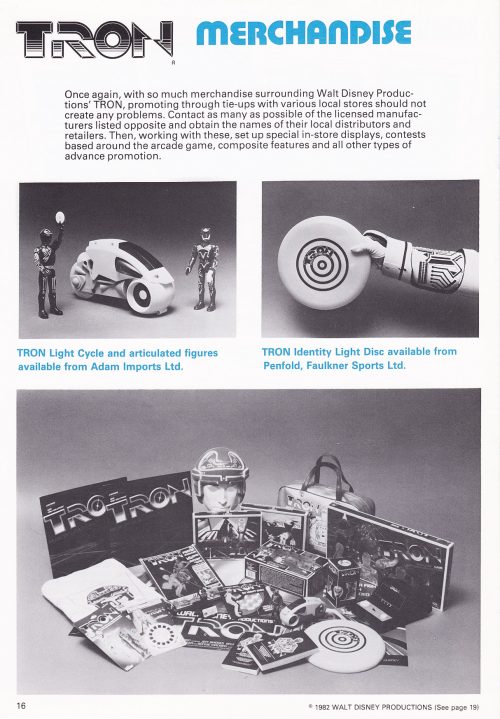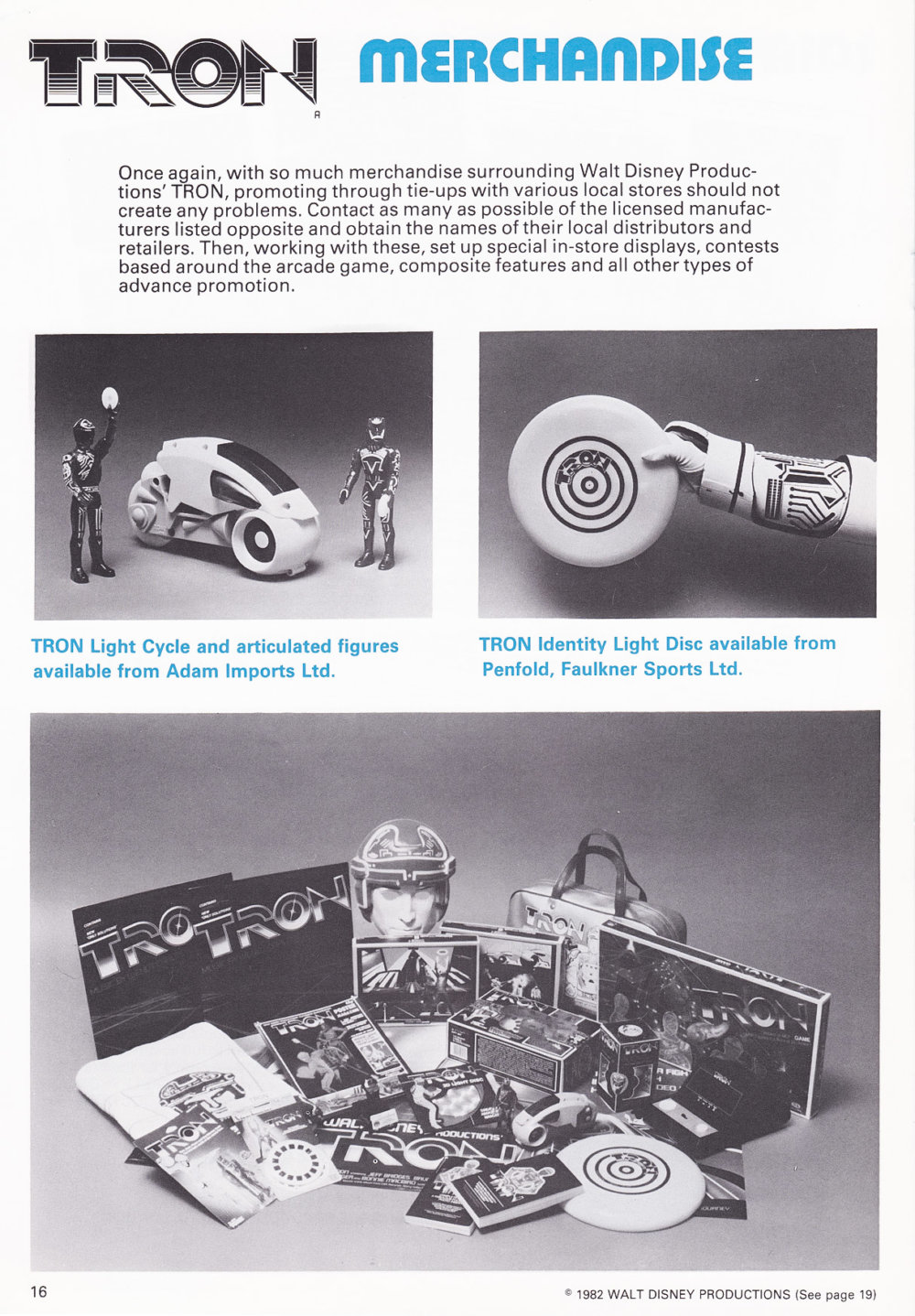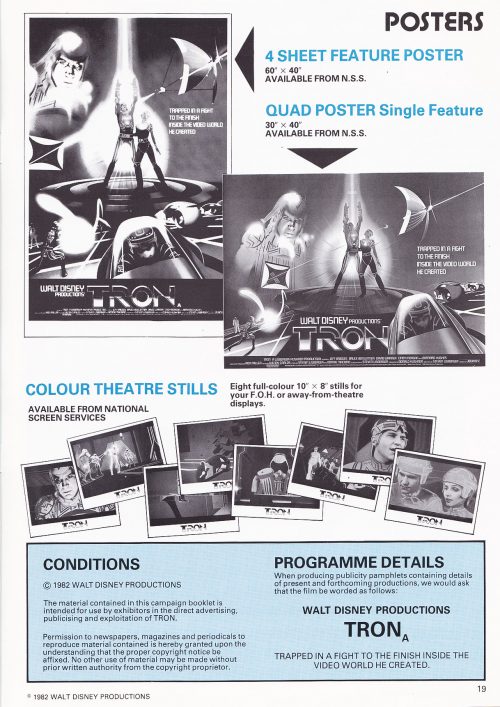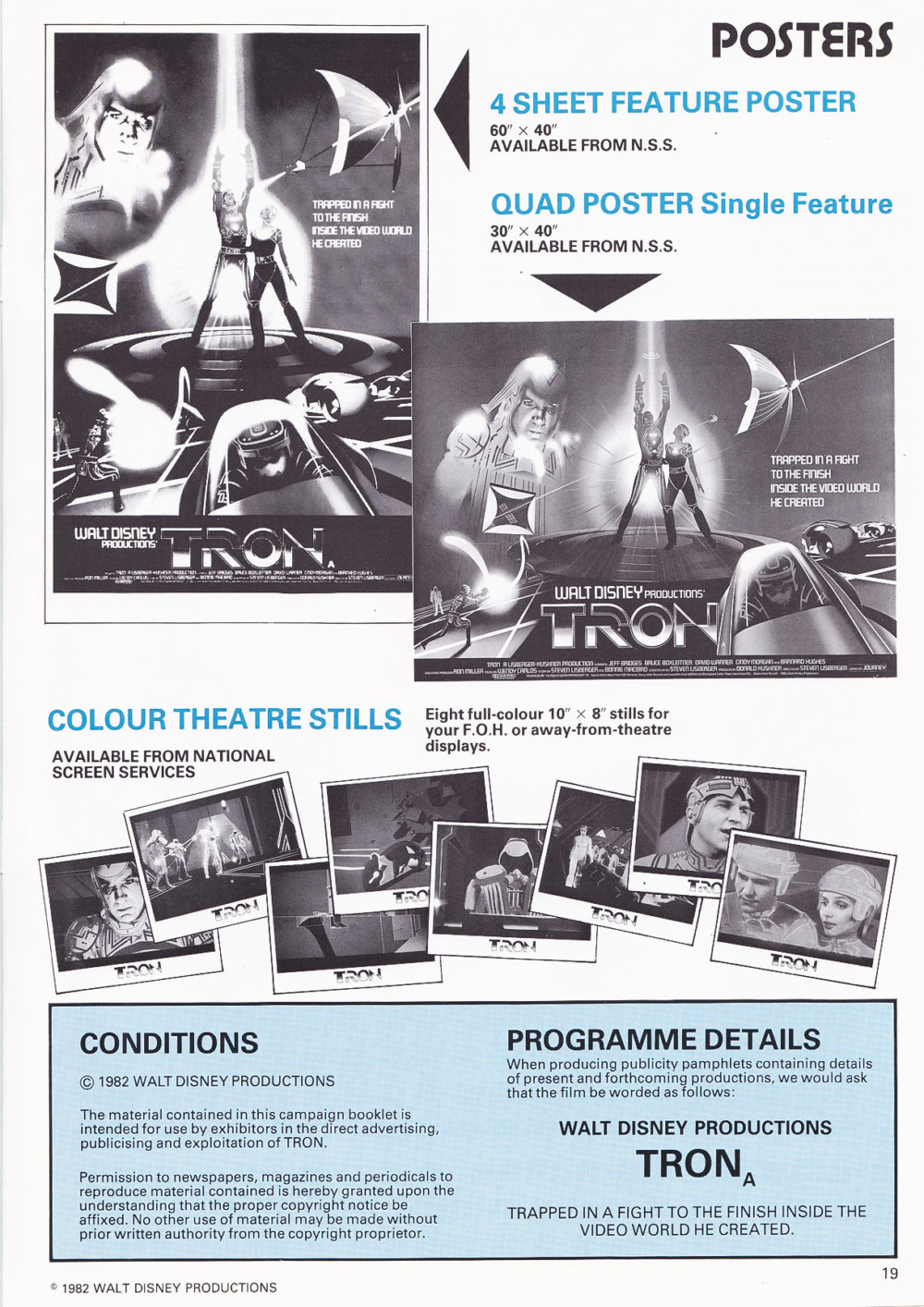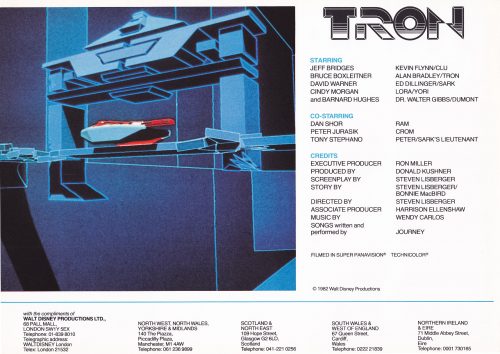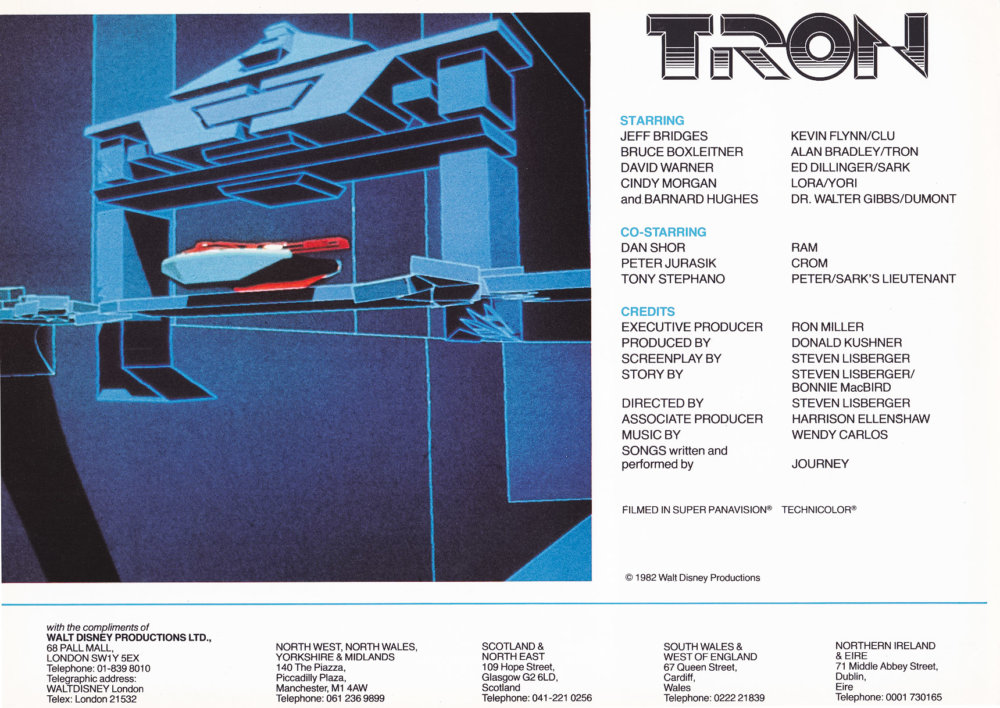 Title
AKA

Tron: The Electronic Gladiator (Australia)
Year of Film
Director
Starring
Origin of Film
Type of Poster
Style of Poster

--
Origin of Poster
Year of Poster
Designer
Artist
Size (inches)

N/A
SS or DS

--
Tagline

Trapped in a fight to the finish inside the video world he created
Another non-poster addition to the site, this is the original UK marketing campaign book and synopsis document for the sci-fi classic Tron. The campaign book was sent out to cinema managers, newspaper and magazine staff, and other entities who would have been involved in the marketing of the film back in 1982.
There are some truly great historic gems contained within the book and I'm sure it'll bring back memories for many folks who were around at the time of the original release. Of particular note is the 'tie-ins' section that features several promotional products launched alongside the film. The central page (pictured to the left) is a suggestion of how an editor might layout an advertising campaign and features all manner of strange imagined adverts that have absolutely no link to a film like Tron whatsoever!
Also check out the merchandise section; it looks like Tron had some great swag launched along with it. The poster section shows the printed material that would have been available to cinema managers to display. I have the original UK quad for Tron, which can be viewed here.
I've also scanned the original synopsis brochure for the film.