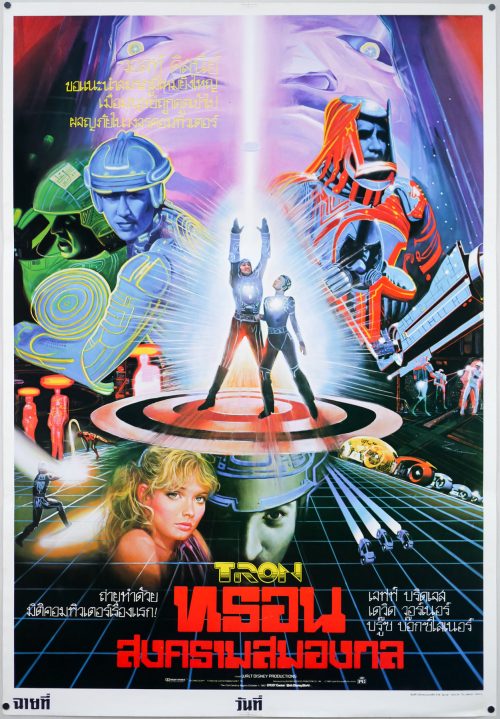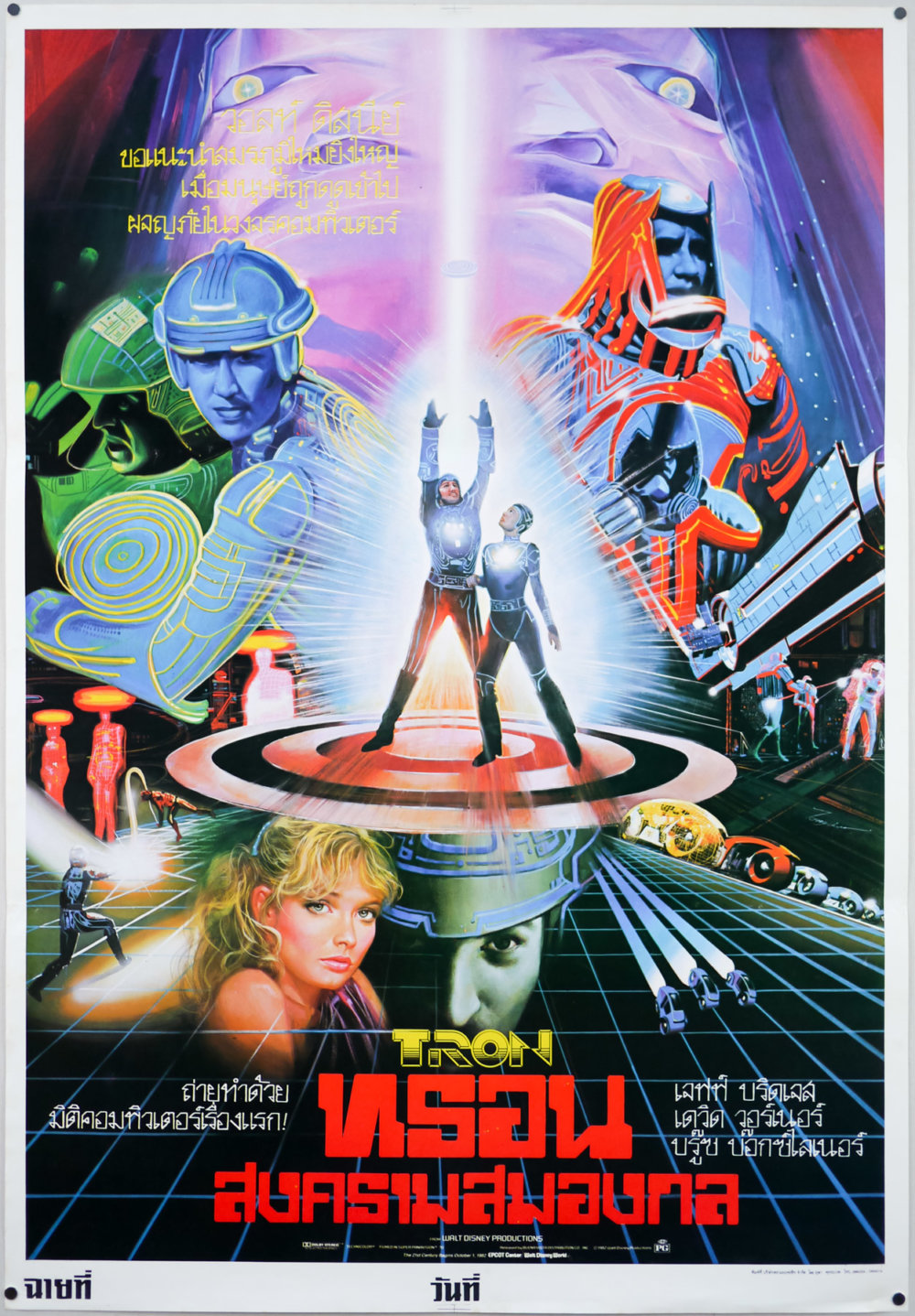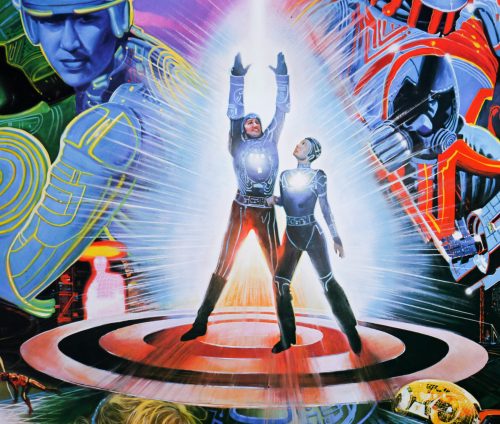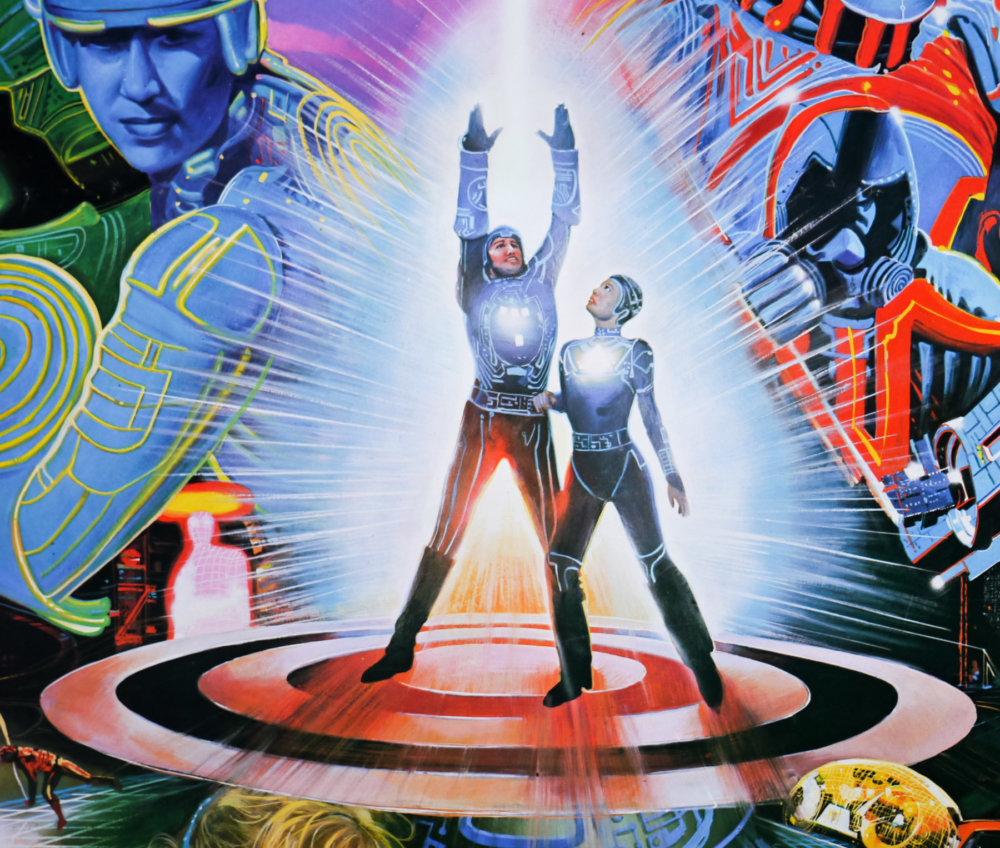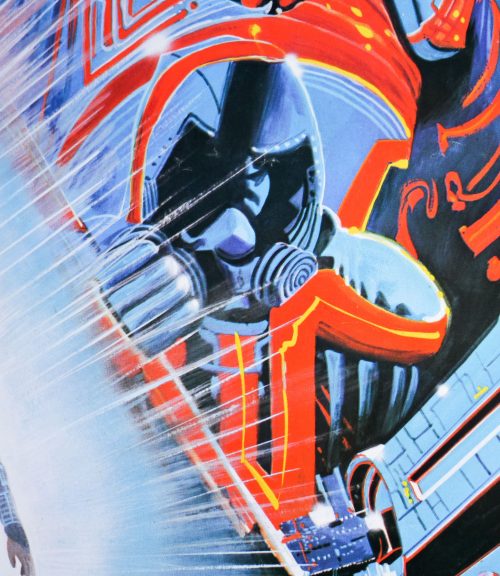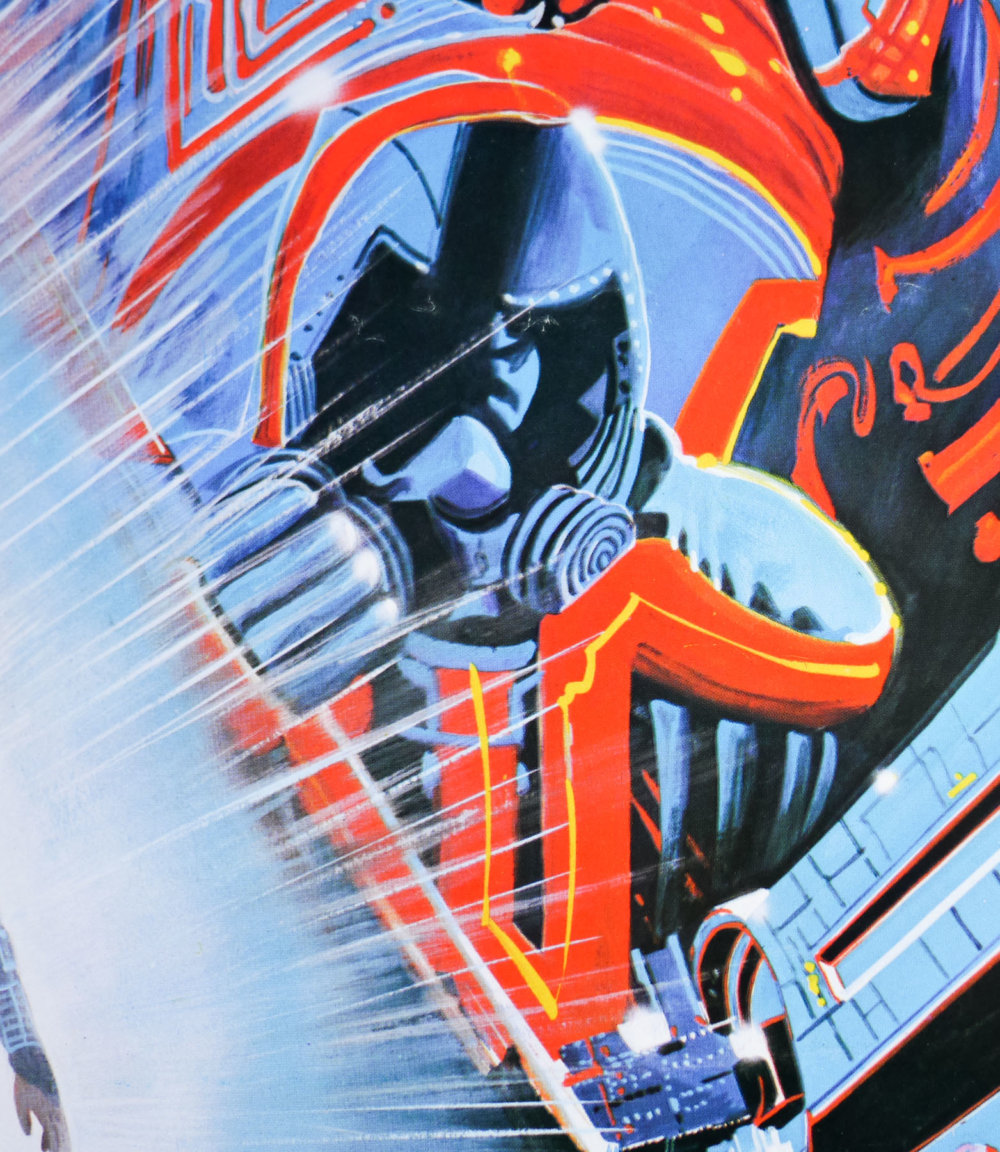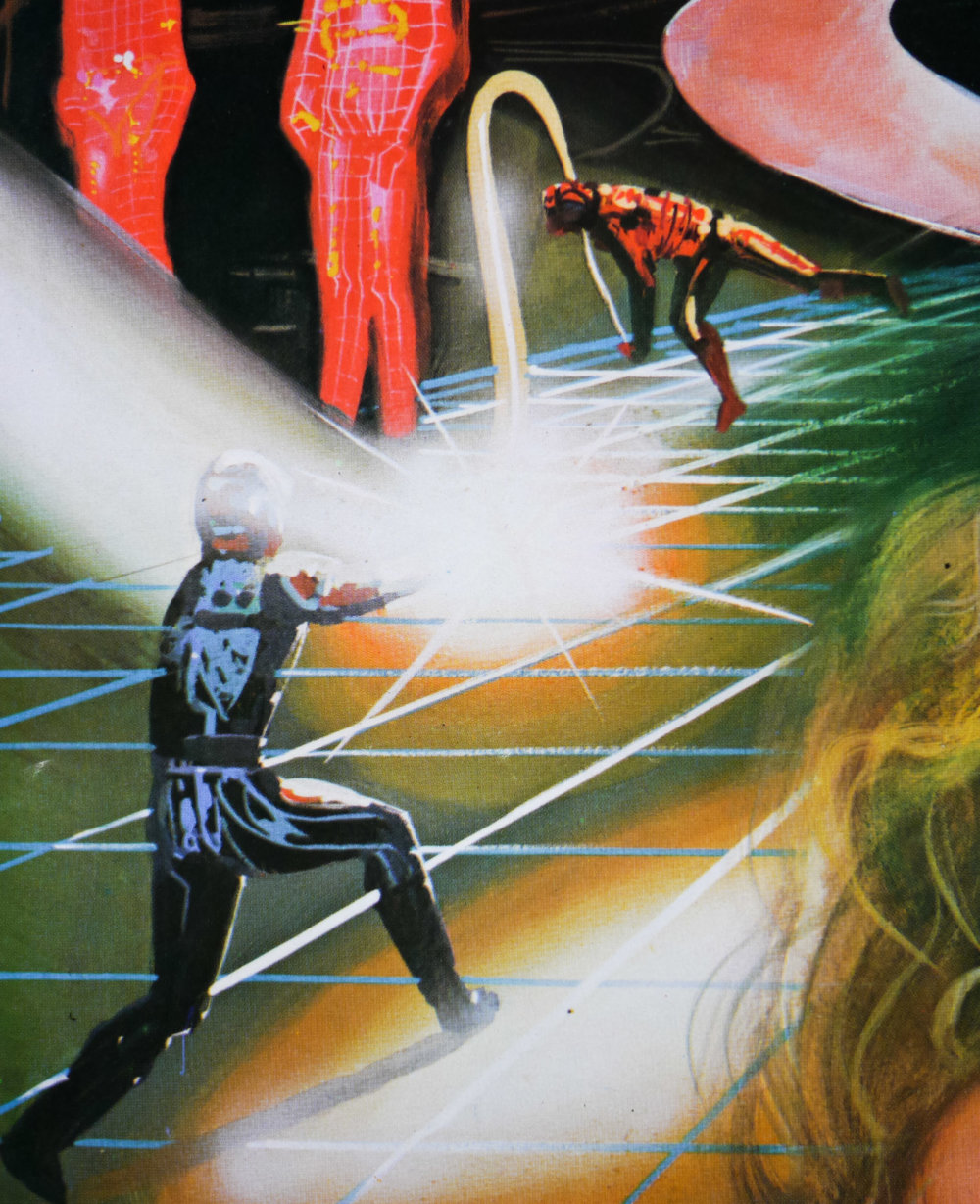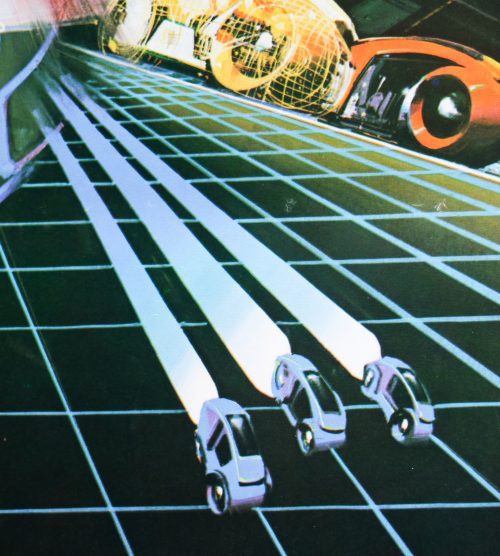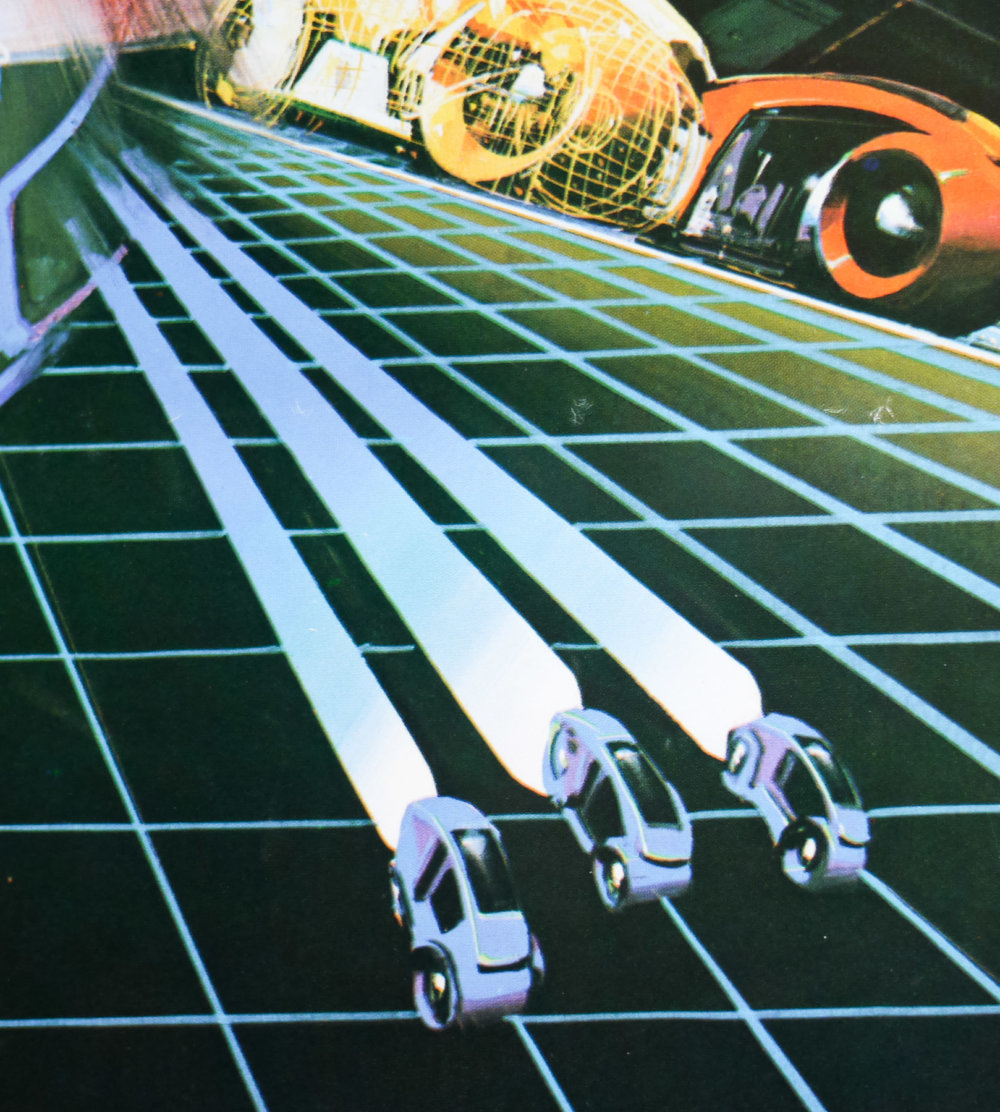 Title
AKA

Tron: The Electronic Gladiator (Australia)
Year of Film
Director
Starring
Origin of Film
Type of Poster
Style of Poster

--
Origin of Poster
Year of Poster
Designer
Artist
Size (inches)

21 7/16" x 30 13/16"
SS or DS

SS
Tagline

--
A unique and colourful montage by artist Tongdee features on this Thai poster for the release of Disney's groundbreaking sci-fi film, Tron. Another title that was released in the incredible summer of 1982, which included Blade Runner, E.T. the Extra Terrestrial and The Thing, the film follows the adventures of hacker Kevin Flynn (Jeff Bridges) who finds himself broken down into data and absorbed into a 3D computer world of his own making. There he must join forces with his lover Yori and the titular Tron to battle the malevolent Master Control Program and liberate the system from its dictatorial grip, which is the only way Flynn can return to the real world.
The film features seminal use of computer graphics to depict the world inside the mainframe and, although the visuals date the film somewhat when viewed today, back in 1982 they wowed audiences worldwide and were instrumental in CGI's rise to prominence in the years that followed.
Tongdee Panumas (he signs his posters with just his first name) was an incredibly prolific Thai film poster artist during the 70s, 80s and 90s but I've been unable to find out much about him, other than that he was born in 1947. If anyone has any more information please get in touch. A knowledgeable collector of Thai posters told me that the artists would rarely if ever see the film they were creating the poster for and would instead paint images based on still photos or posters from other countries. This led to some wild designs and even some artwork with characters and elements that didn't even appear in the actual film!