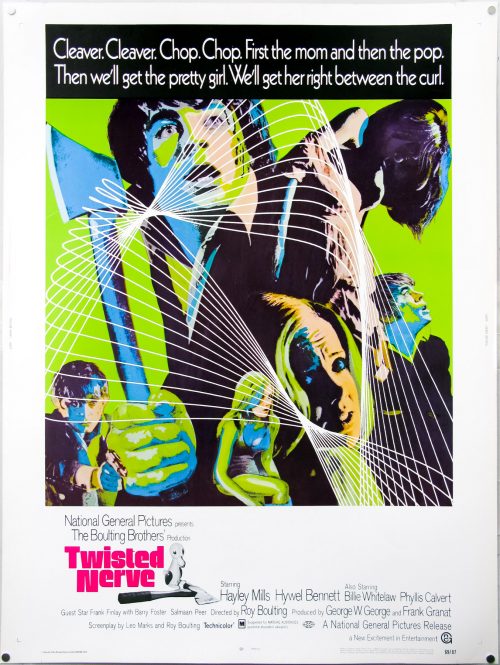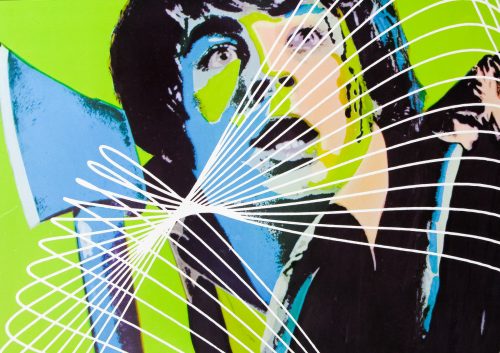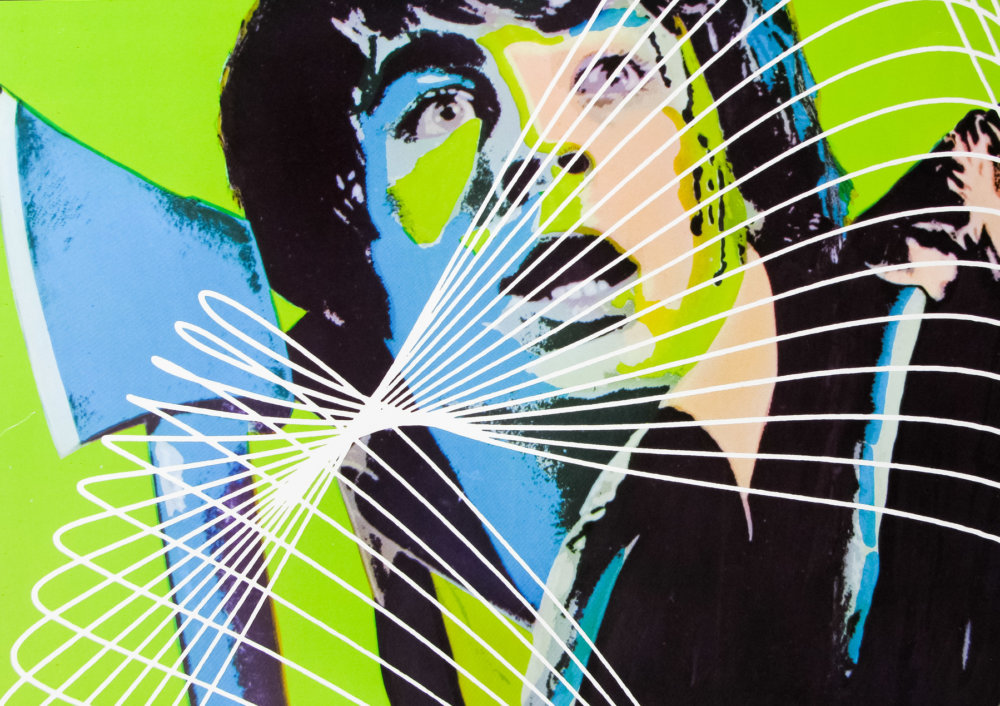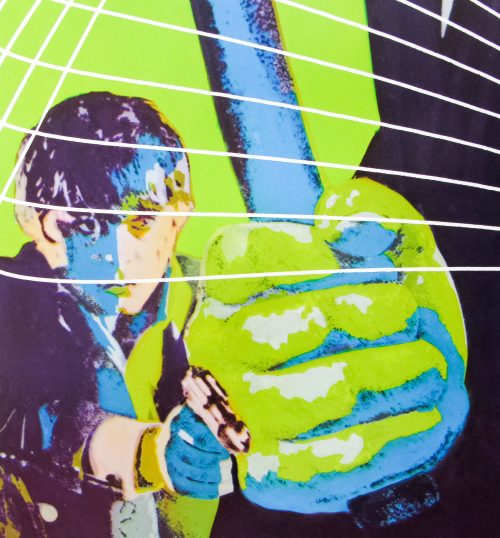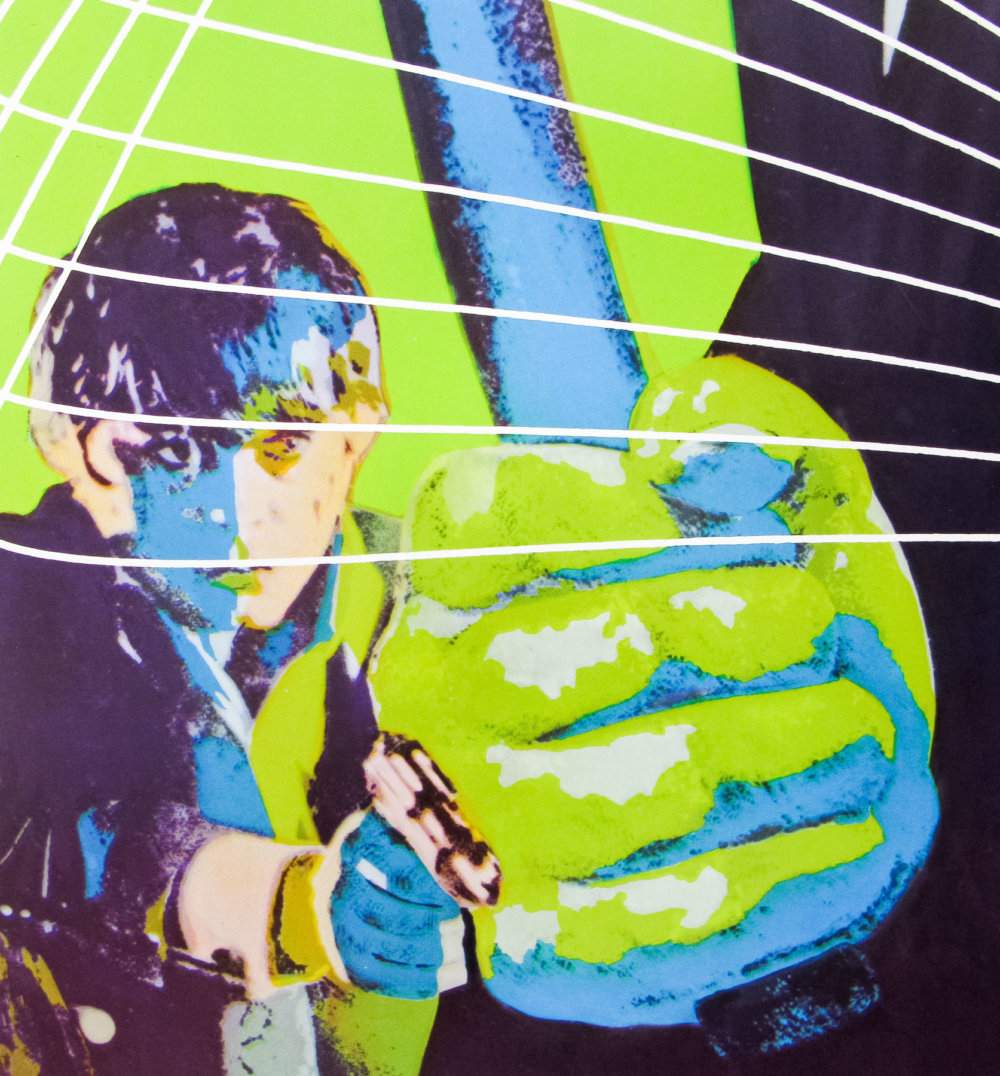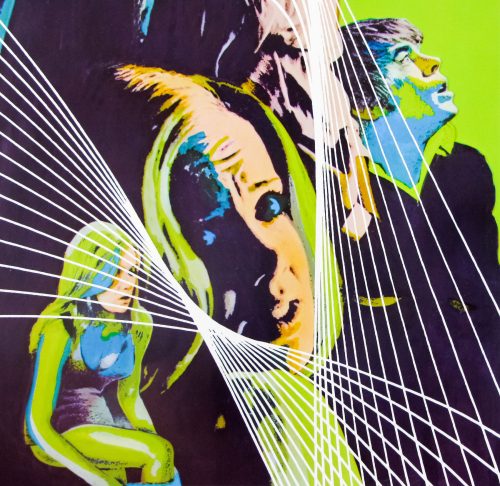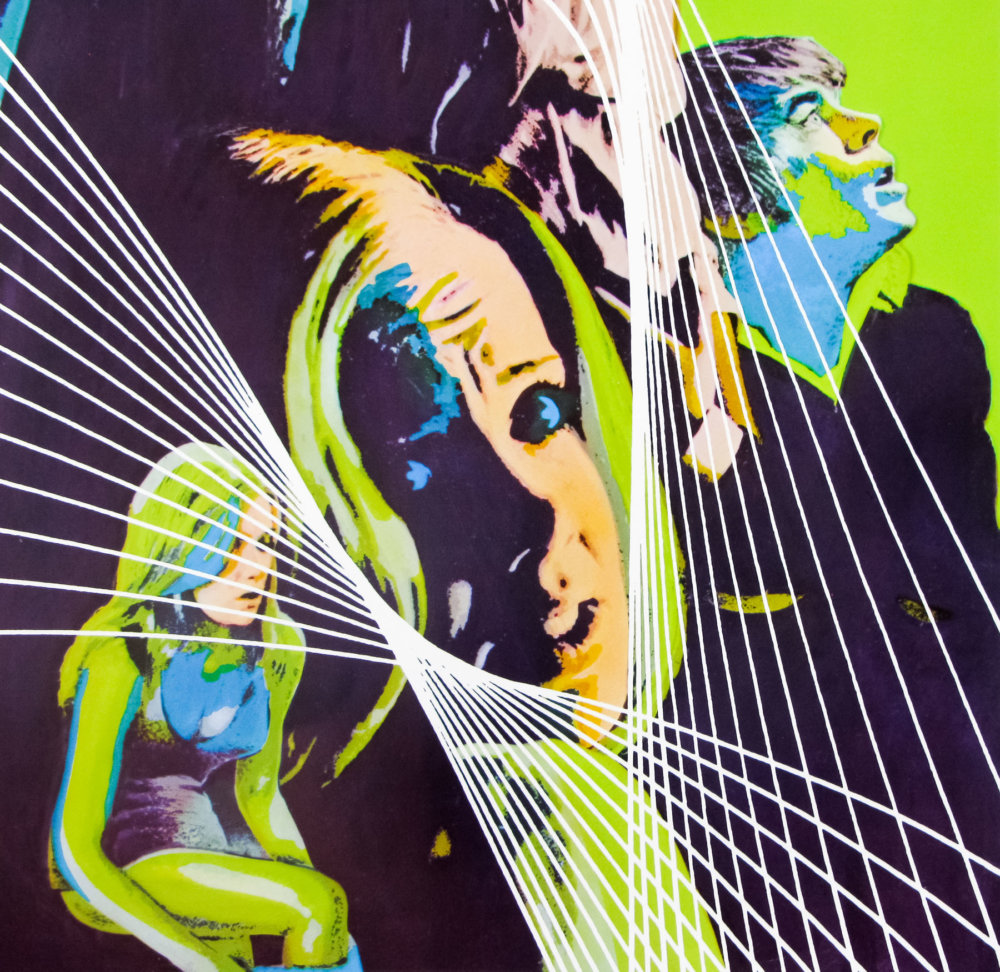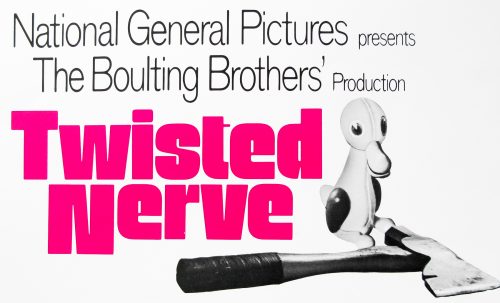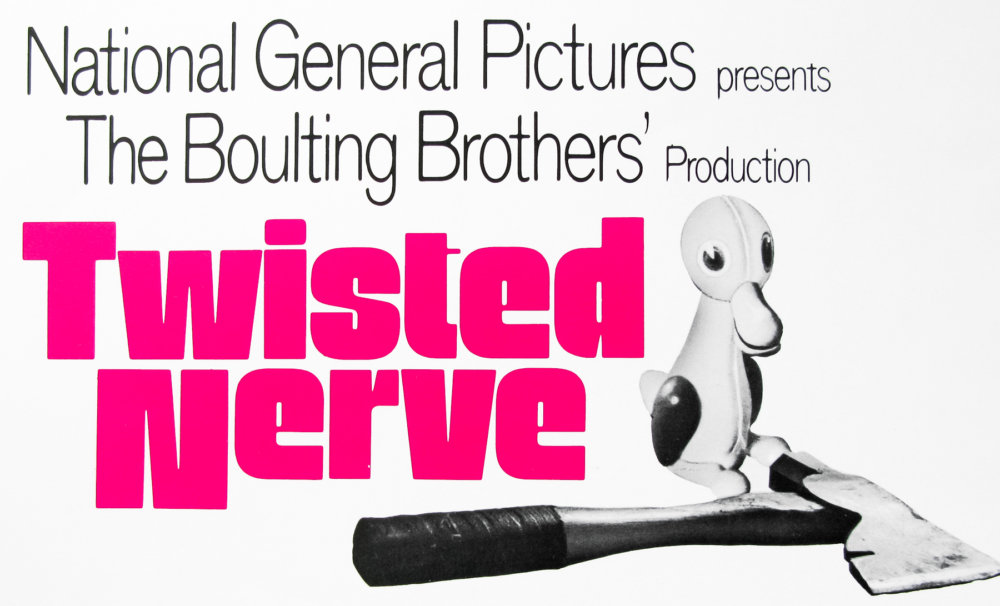 Title
AKA

--
Year of Film
Director
Starring
Origin of Film
Type of Poster
Style of Poster

--
Origin of Poster
Year of Poster
Designer
Artist
Size (inches)

30 2/16" x 40"
SS or DS

SS
NSS #

69/87
Tagline

Cleaver. Cleaver. Chop. Chop. First the mom and then the pop. Then we'll get the pretty girl. We'll get her right between the curl.
Wild artwork for this British psychological thriller about a disturbed young man who pretends to be mentally retarded in order to be near Susan, a girl he has become infatuated with, killing those who get in his way. According to IMDb, the film's controversial nature led to a prologue being added during post-production, explaining that there was no connection between Down's Syndrome, at that time called Mongolism, and psychopathic behaviour.
Quentin Tarantino used the theme tune, by the great composer Bernard Hermann, in both Kill Bill and Death Proof (as Rosario Dawson's character's ringtone).
Apparently the film was difficult to see after its cinema release, likely due to the controversy at the time, and was only released on DVD a few years ago.
The whole film is currently available to watch on YouTube.