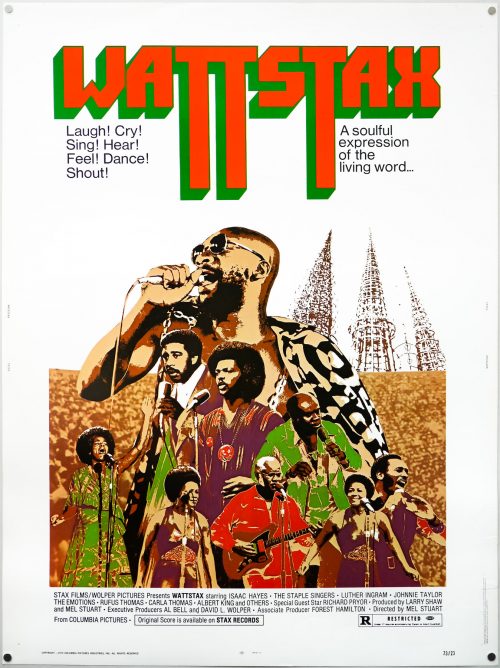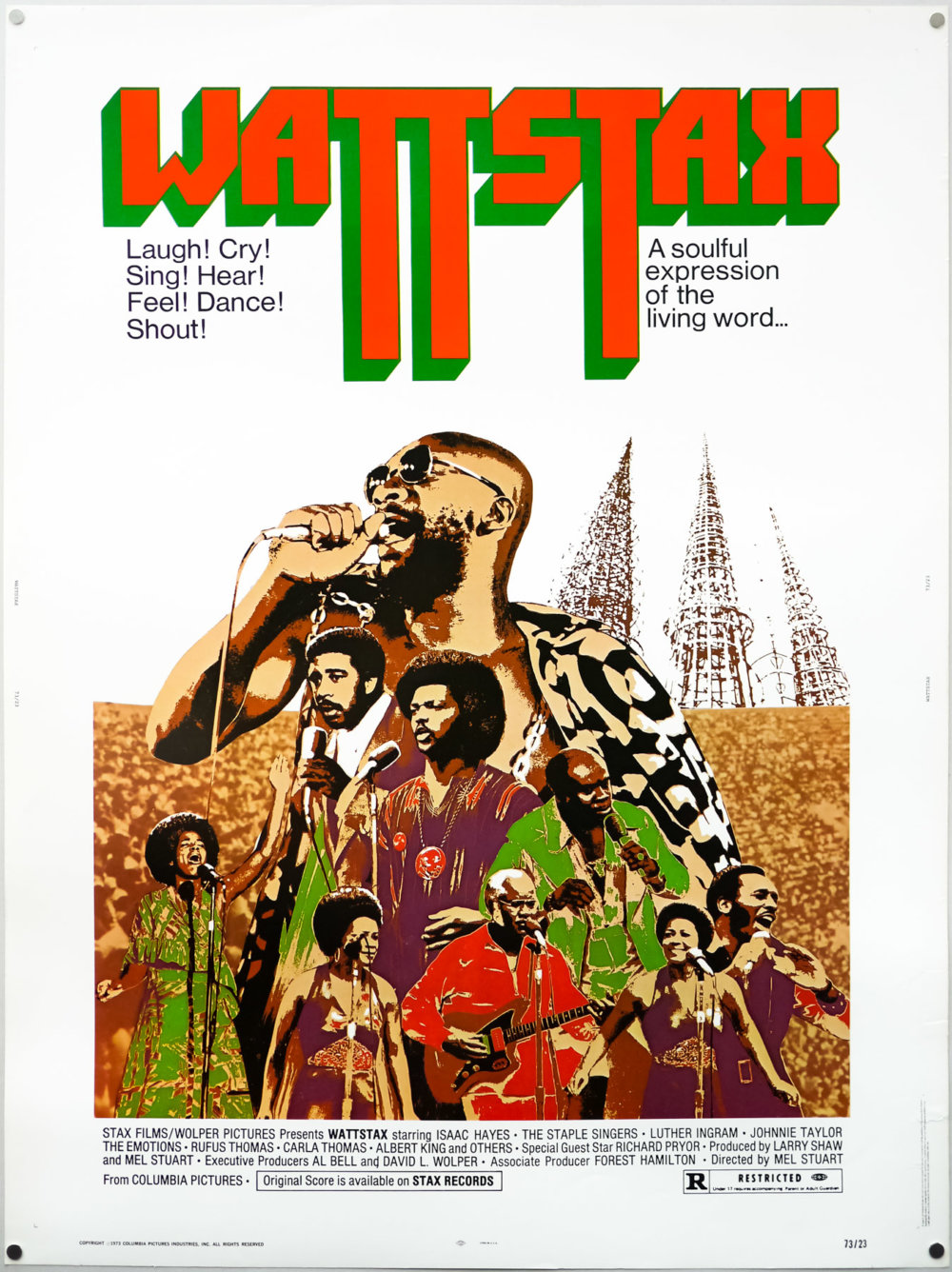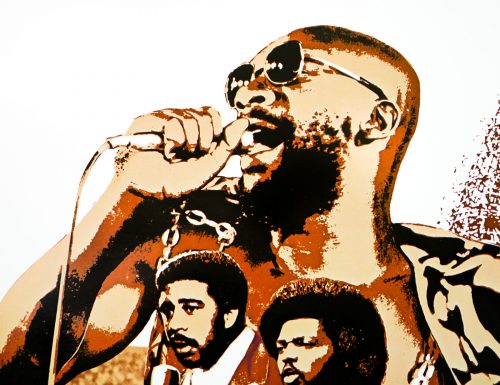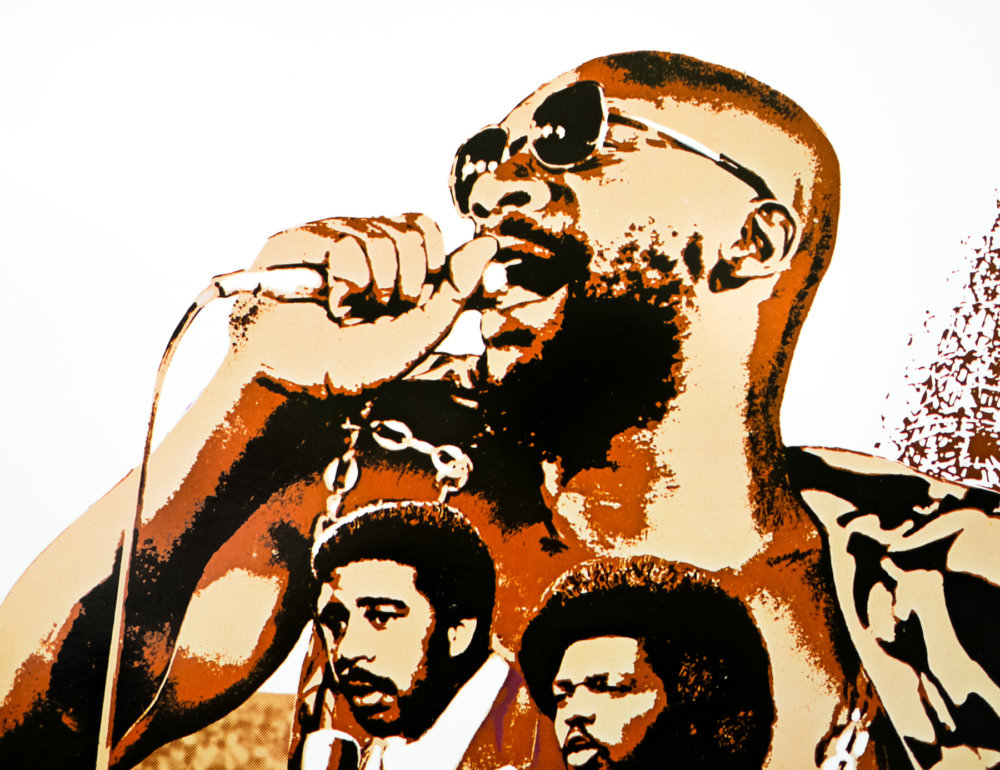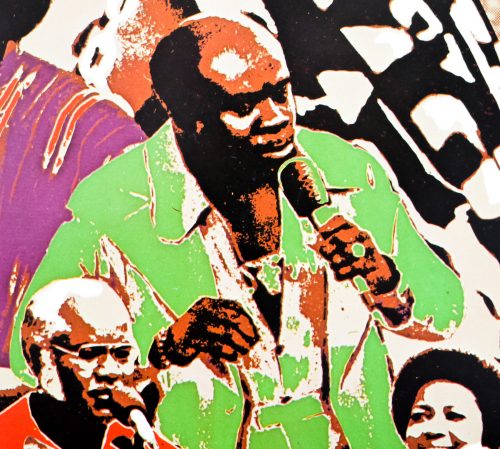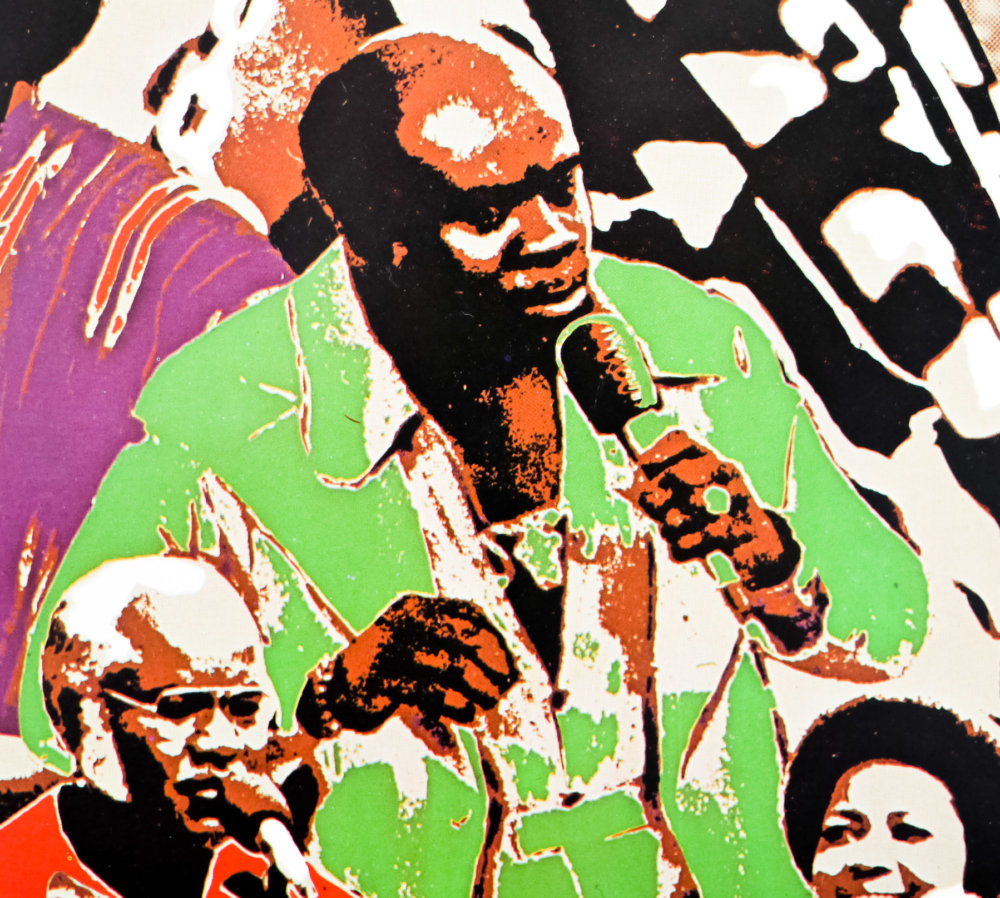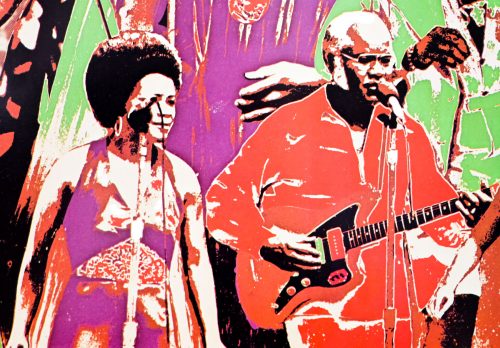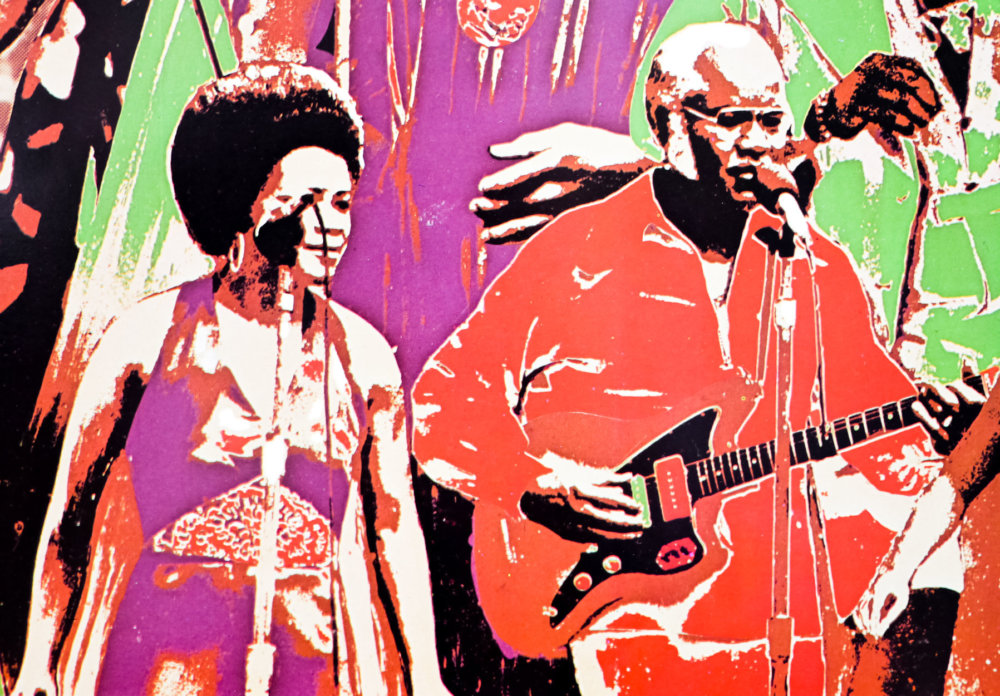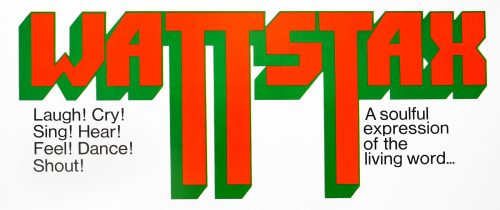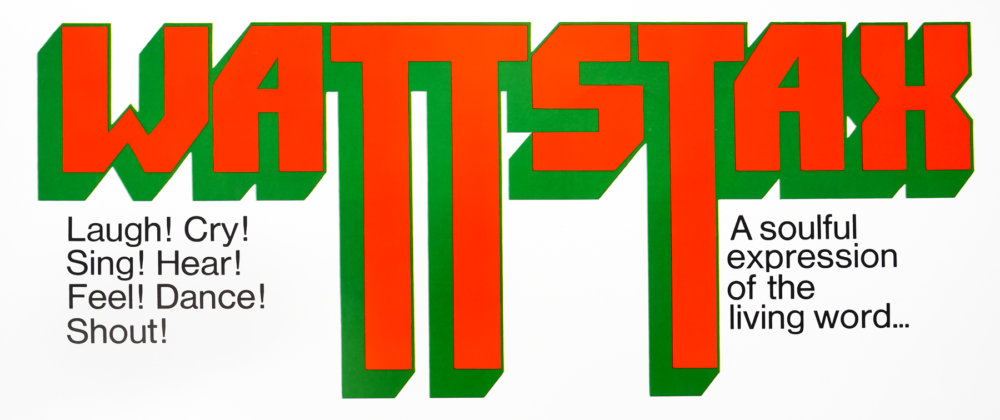 Title
AKA

--
Year of Film
Director
Starring
Origin of Film
Genre(s) of Film

Documentary | Comedy | Music
Type of Poster
Style of Poster

--
Origin of Poster
Year of Poster
Designer
Artist
Size (inches)

30 1/16" x 40"
SS or DS

SS
NSS #

73/23
Tagline

Laugh! Cry! Sing! Hear! Feel! Dance! Shout! | A soulful expression of the living world...
This is the US 30×40 poster for the release of Wattstax, the documentary dubbed 'the African American Woodstock' that was put together by Mel Stuart, a prolific director and producer who is perhaps best known for Willy Wonka and the Chocolate Factory (1971). The concert was held at the Los Angeles Memorial Coliseum on the seventh anniversary of the Watts riots that had seen the worst social unrest in the city's history. It was organised by Memphis' Stax Records (hence the name) and featured performances from many of the top black artists of the time, including Isaac Hayes, the Staple Singers, The Bar-Kays, Rufus Thomas and Kim Weston.
Mel Stuart was reportedly unhappy with the quality of a lot of the concert footage and decided to intersperse the music with interviews and stand-up footage of the likes of Richard Pryor, Ted Lange and other African American comedians and actors who spoke about their experience of being black in America at the time.
The concert ends with Isaac Hayes performing the hit music he recorded for the 1971 blaxploitation film Shaft, the poster of which is clearly referenced with the title treatment on this one for Wattstax.