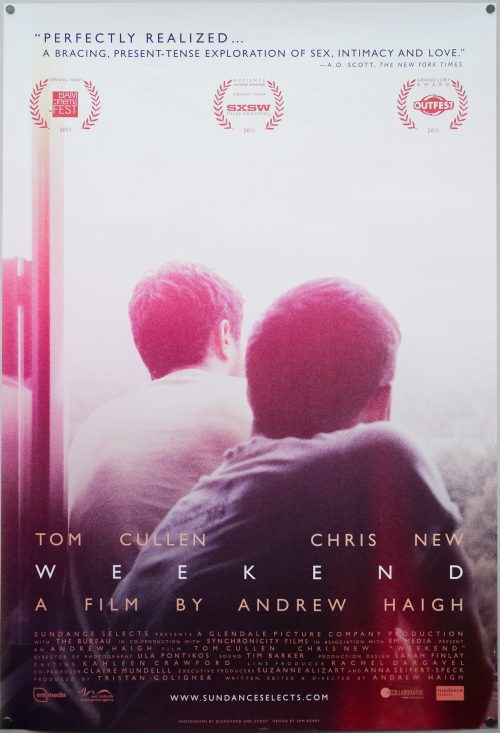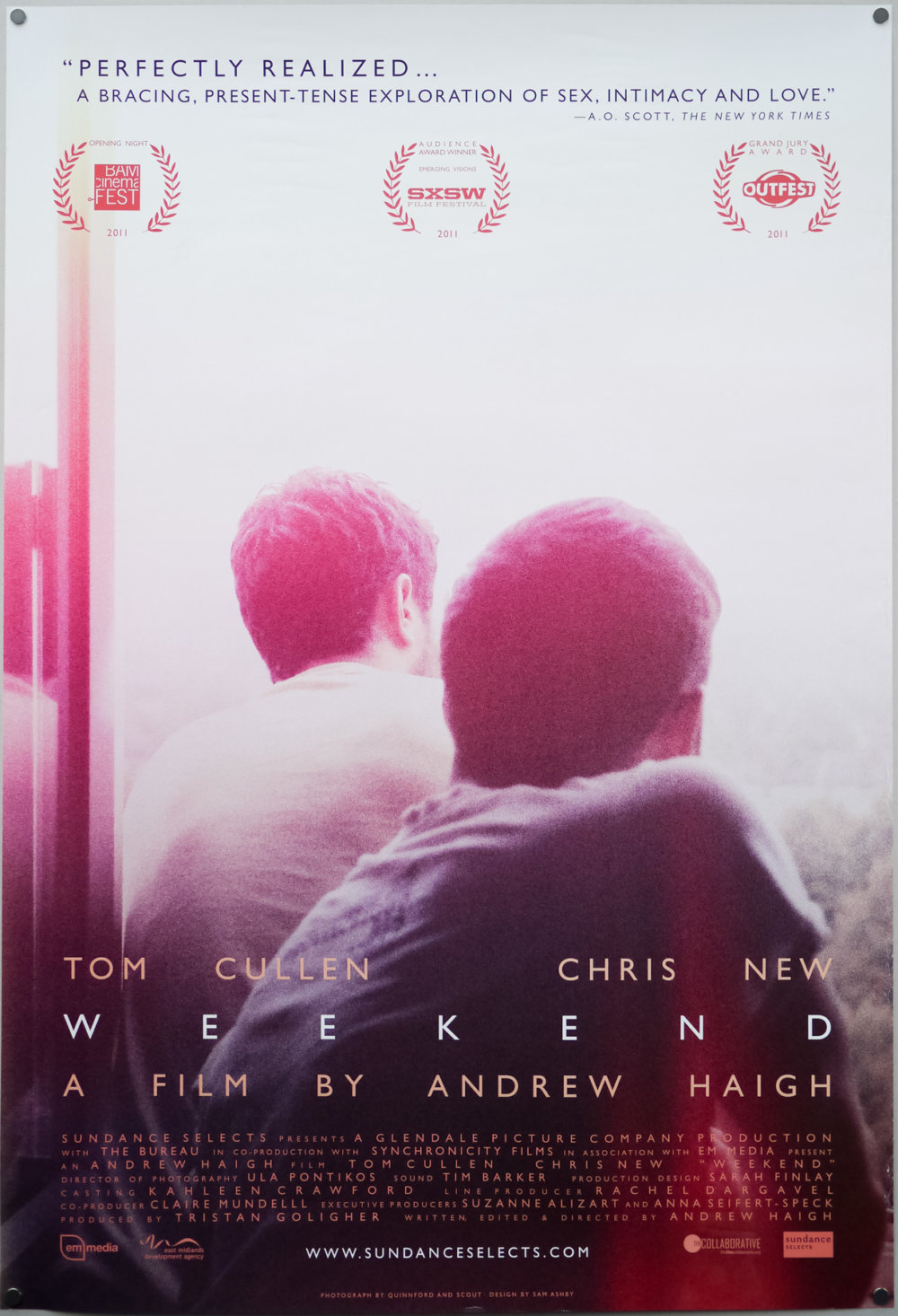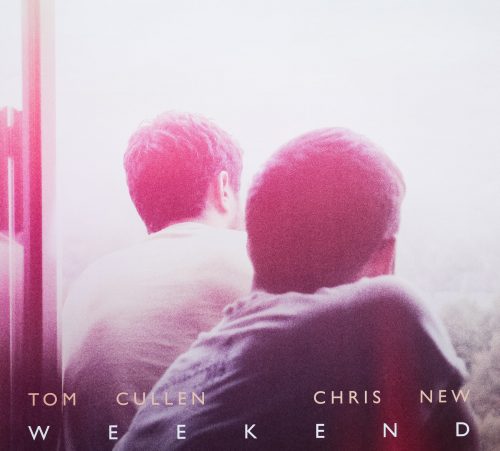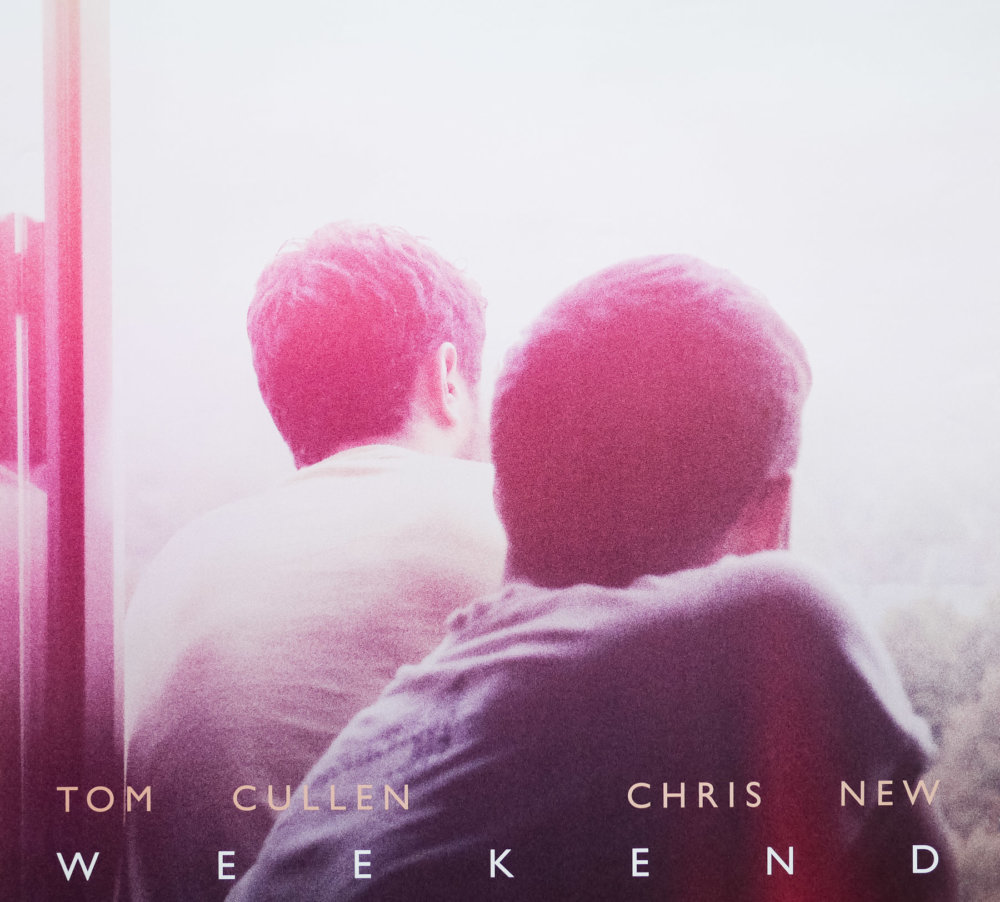 Title
AKA

--
Year of Film
Director
Starring
Origin of Film
Type of Poster
Style of Poster

--
Origin of Poster
Year of Poster
Designer
Size (inches)

27" x 39.5"
SS or DS

SS
NSS #

--
Tagline

--
This is the US one sheet for the release of the 2011 British drama Weekend, written and directed by Andrew Haigh. The film was shot on location in and around Nottingham on a micro budget. It follows gay man Russell (Tom Cullen) who goes to a house party with his straight friends and then onto a gay club alone afterwards looking for a hookup. There he meets Glen (Chris New), an art gallery employee and aspiring artist, and the pair head back to Russell's flat for what they both assume will just be a one night stand.
Things don't work out that way and the pair spend the next 48 hours (the titular period) getting to know each other in bars, clubs and bedrooms. Glen eventually reveals he's hours away from moving to America to attend a two year art course and by the end of the weekend the pair have affected each other more than they could possibly have imagined. The film is a memorable and sensitive depiction of a budding relationship and the performances are wonderfully natural throughout. Haigh's script is heartfelt but unsentimental and has a genuine emotional truth about it. In my opinion it's one of the best romantic dramas of the past few decades.
This one sheet was created by Sam Ashby, a London-based graphic designer who has worked on a number of film posters, including quads for films like Beauty. According to this interview Sam used to work at the poster design firm AllCity as Head of Design before leaving to set up his own studio in 2010. His website hasn't been updated in a number of months so I'm not sure if he's still active as a film poster designer.
In addition to this one sheet, Ashby designed several other posters for the film, including the UK quad.