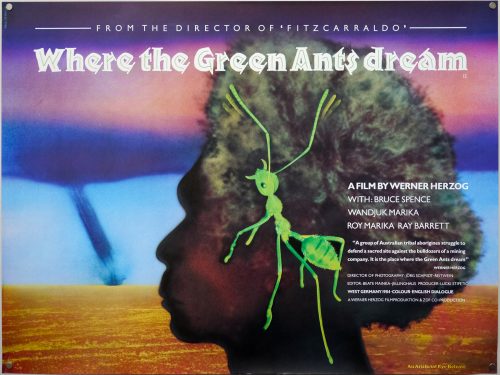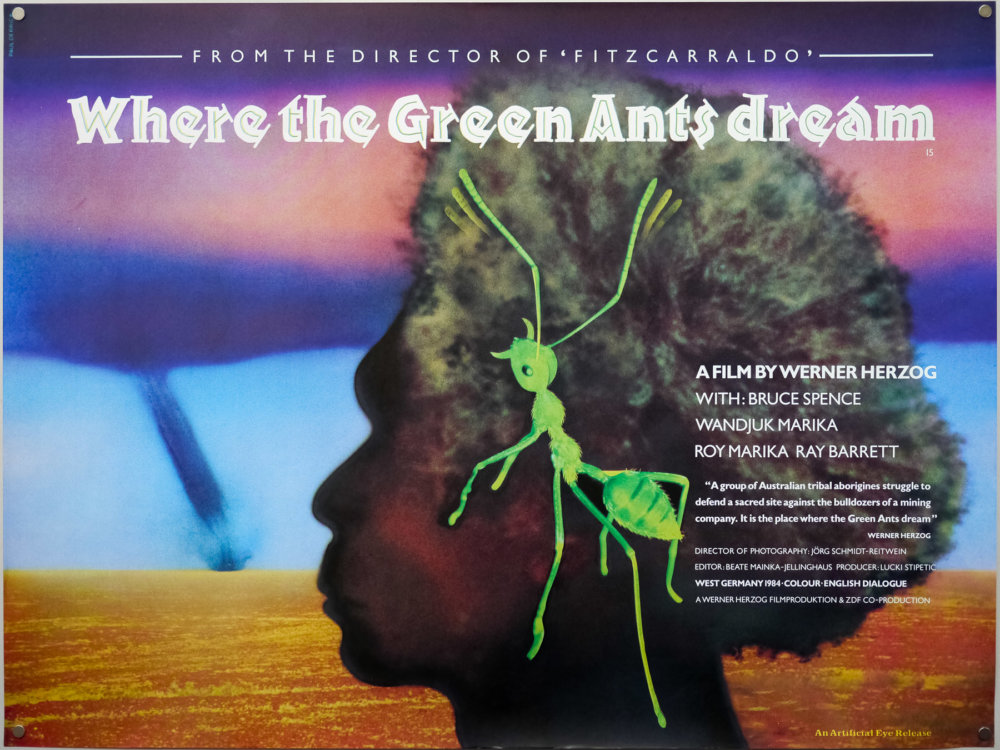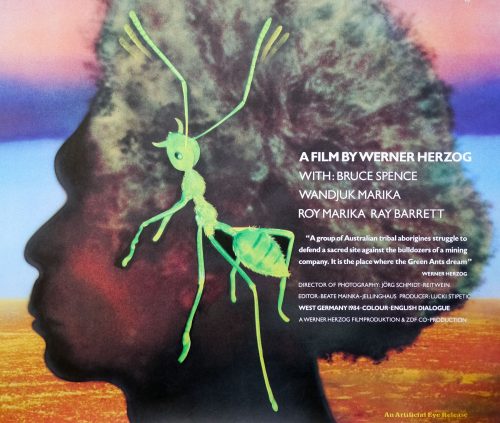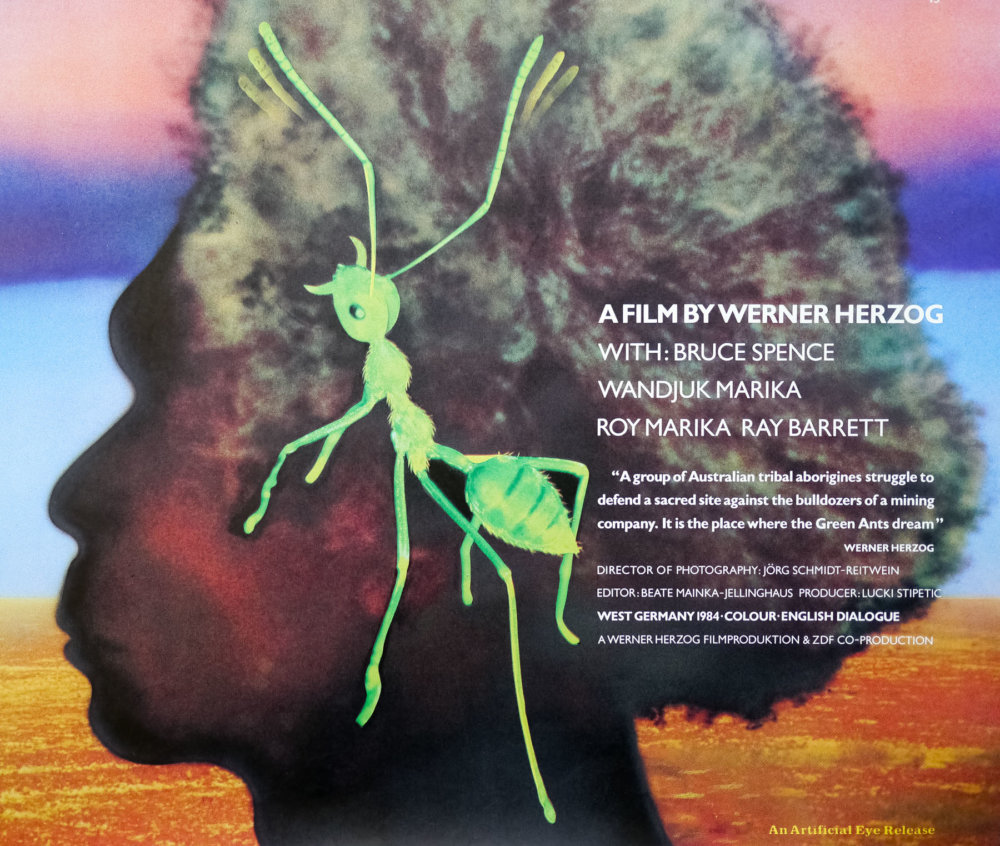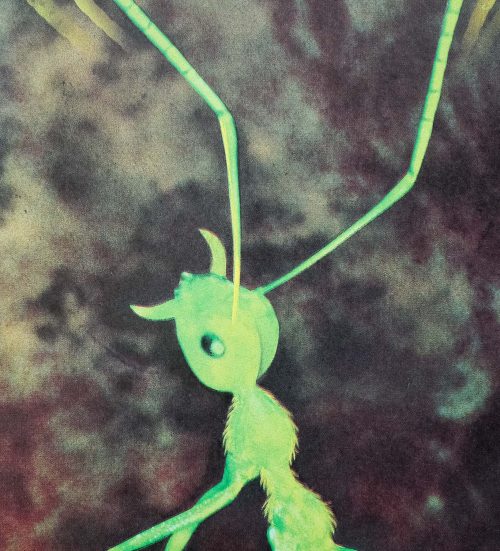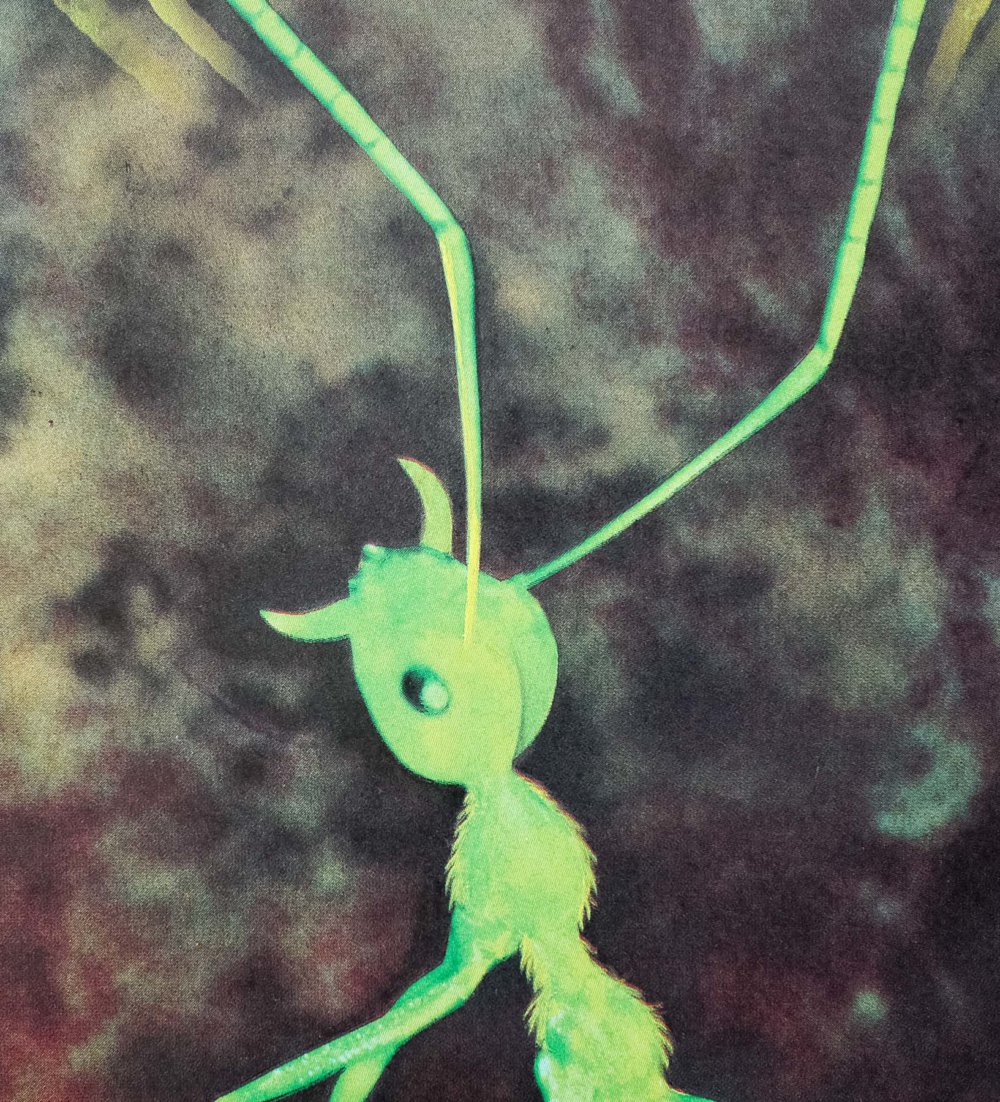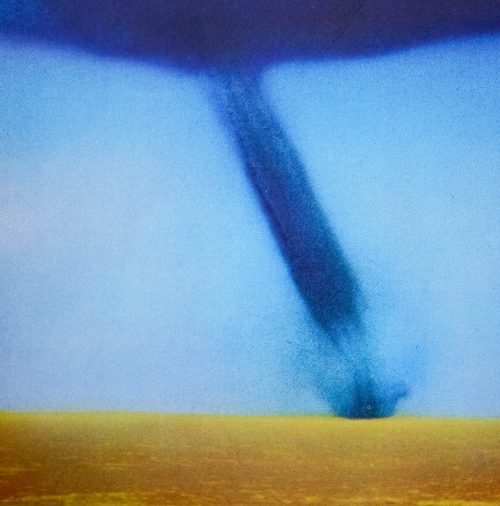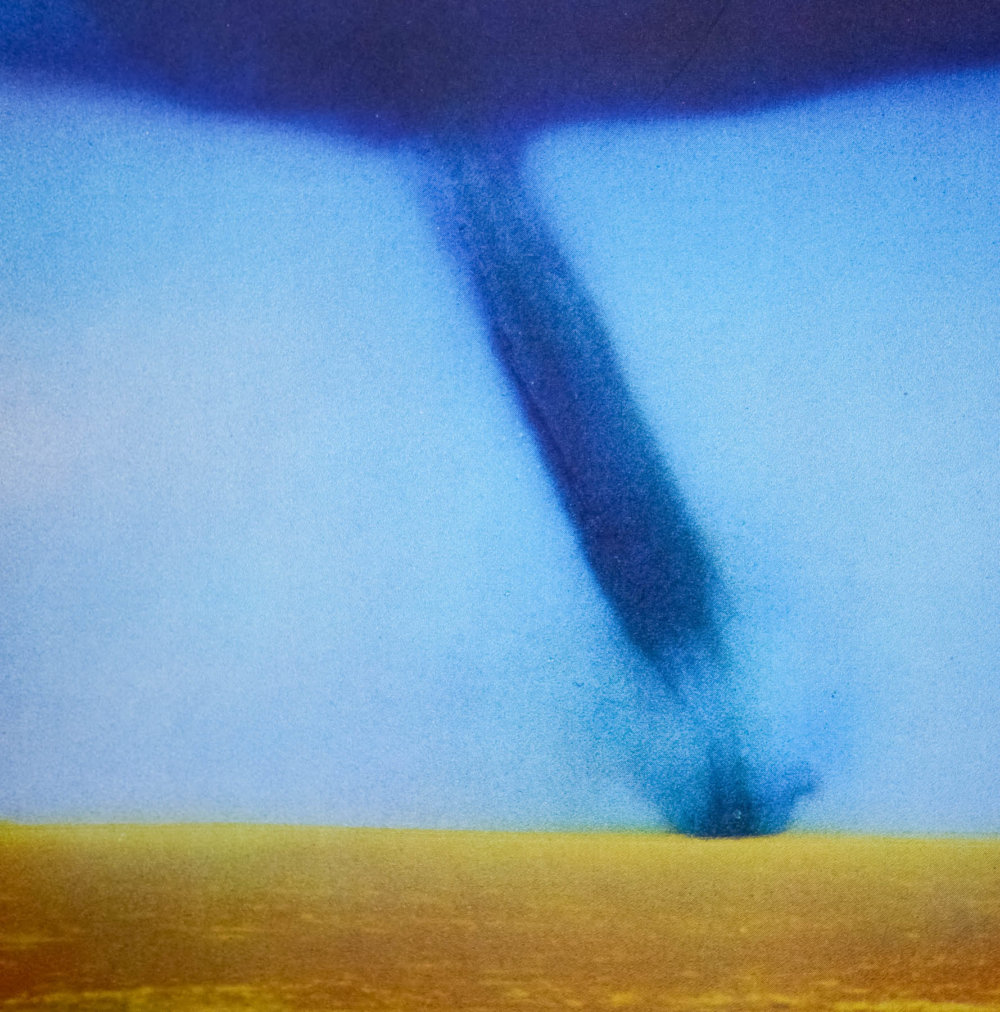 AKA

Wo die grünen Ameisen träumen (Germany - original title)
Year of Film
Director
Starring
Origin of Film
Genre(s) of Film
Type of Poster
Style of Poster

--
Origin of Poster
Year of Poster
Designer
Artist
Size (inches)

30 4/16" x 40 2/16"
SS or DS

SS
Tagline

--
A striking image by the British designer Paul Derrick features on this UK quad for the release of maverick director Werner Herzog's 1984 drama Where the Green Ants Dream. The film was the directorial follow up to what many consider to be Herzog's masterpiece, Fitzcarraldo, and is set in the Australian outback. Co-written with the Australian screenwriter Bob Ellis, the film deals with the contentious issue of aboriginal land rights that has existed ever since the British established a settlement there in the 18th Century. A mix of facts and fiction, the film features a number of aboriginal activists who had been involved in a real-life court case
Bruce Spence, who is best known as the Gyro Captain from Mad Max 2, plays Lance Hackett, a geologist working for a mining company that is carrying out a series of tests on some land that they intend to mine for Uranium. The title refers to the insects that the aborigines believe to be sacred and they fear will be disturbed by the blasting and drilling. One of the tribal elders, as featured on this poster, explains that this disturbance could bring about the end of the world. Lance is instructed to spend time with the activists and try and work out a deal with them so that the mining company can carry on their testing. When that eventually fails, even after they are given a large army plane as part of an attempted deal, the case goes to the courts. 
Paul Derrick's official website can be viewed here and, according to the short biography on the site, he has been working for many years on publishing and visual identity projects for a wide range of clients, including arts and educational organisations as well as government clients. He also says that he is 'experienced in undertaking, and art directing, documentary photography to create visual narratives and storytelling.' There are a few examples of posters he worked on and the British distribution company Artificial Eye is listed in the projects section.