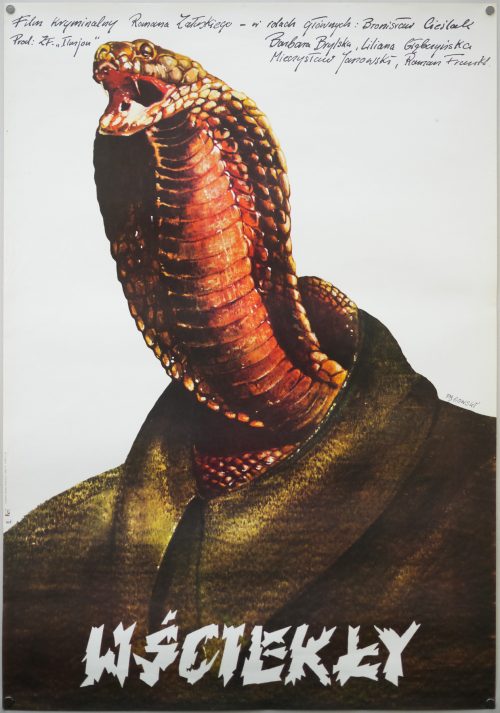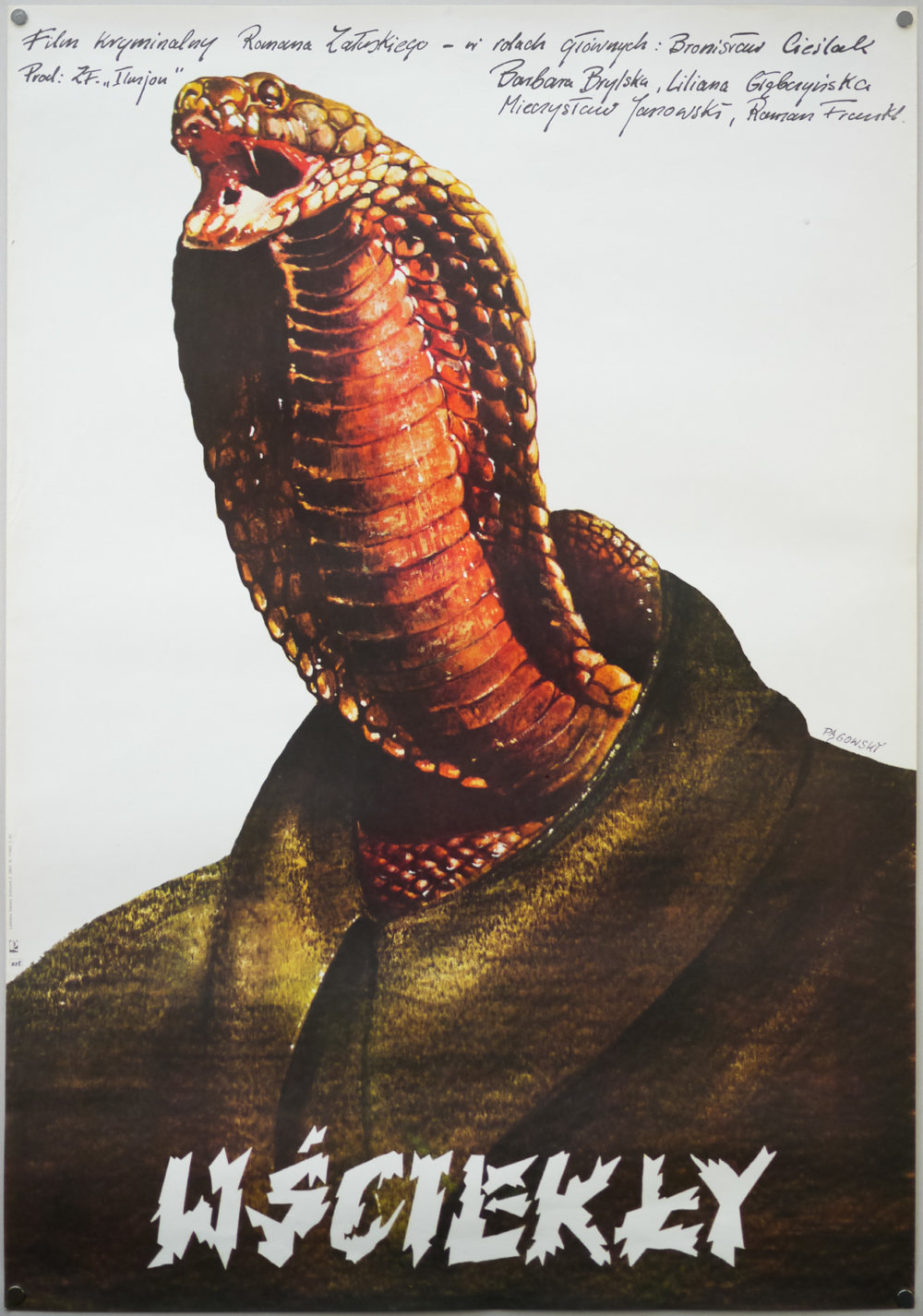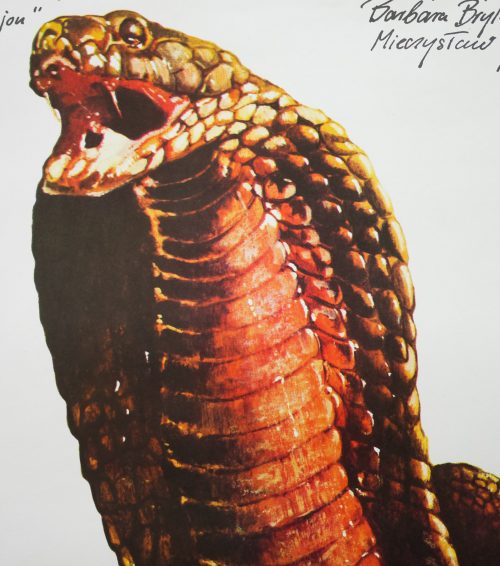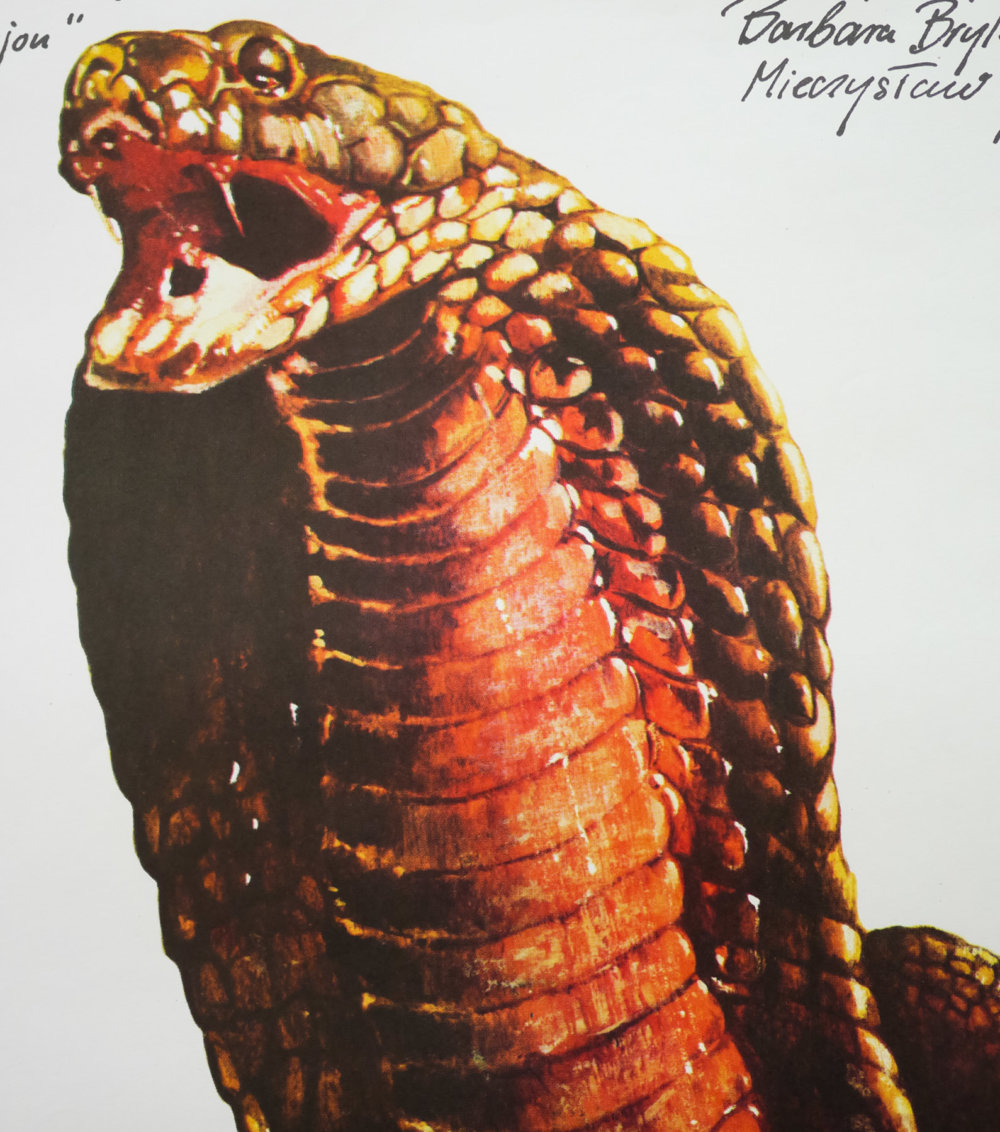 Title
AKA

Mad Dog (International English title)
Year of Film
Director
Starring
Origin of Film
Type of Poster
Style of Poster

White style
Origin of Poster
Year of Poster
Designer
Artist
Size (inches)

26 10/16" x 38"
SS or DS

SS
Tagline

--
Striking artwork on this B1 poster for the 1980 Polish crime thriller Wsciekly, apparently released internationally as Mad Dog. Helmed by Roman Zaluski the film is described on IMDb as a:
'Detective thriller about a killer loose in the crowds. The film follows a sniper on his rounds looking for victims, while a police inspector, with few clues in his hand, has to figure out the motive for killings as well as who the psychopath is and where he might strike next. He uncovers that the mentally deranged sniper can't stand seeing people happy together in public places.'
I can't find any evidence of the film having been released in the US or UK but I can only assume it made it to some English-language territories because of the title translation. The film is available to watch in full on YouTube (albeit in terrible quality).
This poster was designed and illustrated by Andrzej Pagowski, a prolific film poster artist who was born in Warsaw in 1953 and studied at the celebrated University of Fine Arts in Poznań, graduating in 1978 under the tutorship of the noted artist Waldemar Świerzy. In 1990 he started his own graphic design studio called Studio P, which he developed into an advertising agency by 1993. According to the biography on his official site, Pagowski has illustrated over 1000 posters during his career and has also done work for books, magazines and music covers. In addition, he is also a TV and theatre stage designer and a screen writer. Undoubtedly a man of many talents!
Pagowski's official site features an extensive gallery of his work, including several of the posters. Polishposter.com also features multiple pages worth of his movie posters and this culture.pl article is well worth a read too.
Note that there is an alternative style poster for Wsciekly, also by Pagowski, that features more dog-like art and can be seen here.