You may not have heard of John Alvin but there's no question that you will have seen at least one of the iconic pieces of movie art which he created over the course of almost 35 years. Starting with the posters for Mel Brooks' Blazing Saddles and Young Frankenstein, John would go on to work with many of Hollywood's top directors and producers, with memorable campaigns created for the likes of Steven Spielberg, Ridley Scott and the Walt Disney animation studio. Whether it's the iconic image of E.T. and Eliot's finger touching over a background of stars, the moody artwork for Blade Runner that ended up being used around the globe or the beautiful paintings created for films like Beauty and the Beast, John Alvin's contribution to the magic of cinema cannot be underestimated.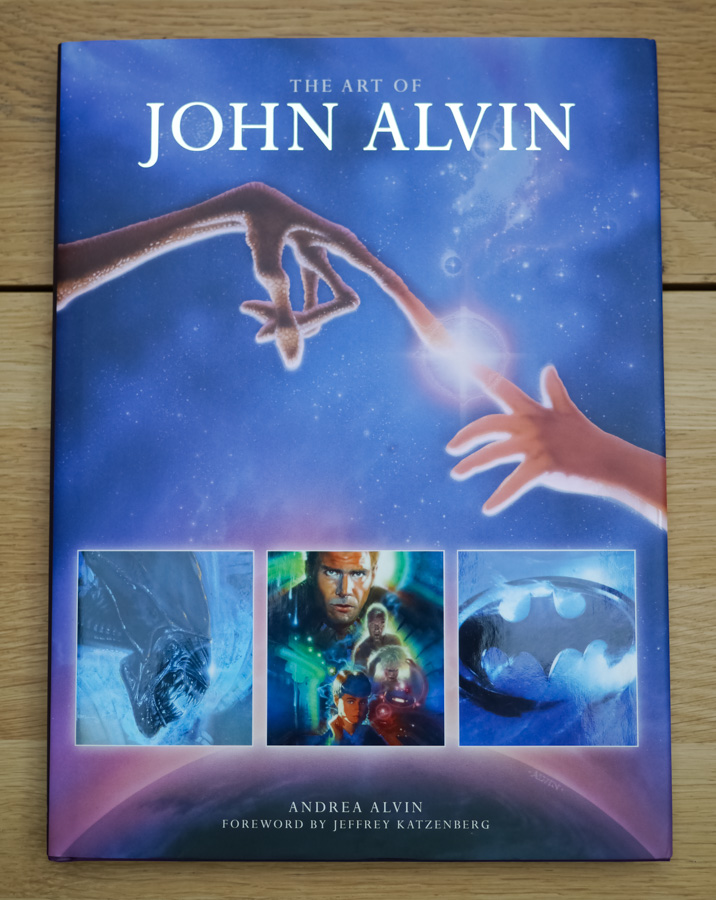 The artist sadly passed away suddenly in 2008 but now a new book entitled The Art of John Alvin has been released after four years of preparation by his wife (of 37 years) and studio partner Andrea. An absolute must-own for any fan of film posters and the art of cinema, the book features almost all of John's most notable campaigns which are each given their own section. As well as images of the printed poster, there are also early sketches, painted concepts and pictures of the original artwork itself, plus Andrea has provided fascinating commentary detailing the creation of each piece.
There are many fascinating tidbits throughout the book, including how the Lost Boys one sheet was assembled from multiple different photos with painting used to make it seem like it was a group shot. Andrea also details how John used his daughter Farah's hand as the model for Eliot's on the E.T. poster and how John's art was instrumental in selling the new generation of Disney animated films (starting with Beauty and the Beast) to adults as well as children. Some of the more fascinating sections are those for poster campaigns that never made it past the concept stage, including some for Return of the Jedi, Batman (1989) and Godfather III.
I can't recommend the book highly enough and hopefully some of these photos will persuade you that it belongs on your bookshelf! It's available from Amazon UK and Amazon US and other bookshops too.
To see the John Alvin posters in the Film on Paper collection click here.