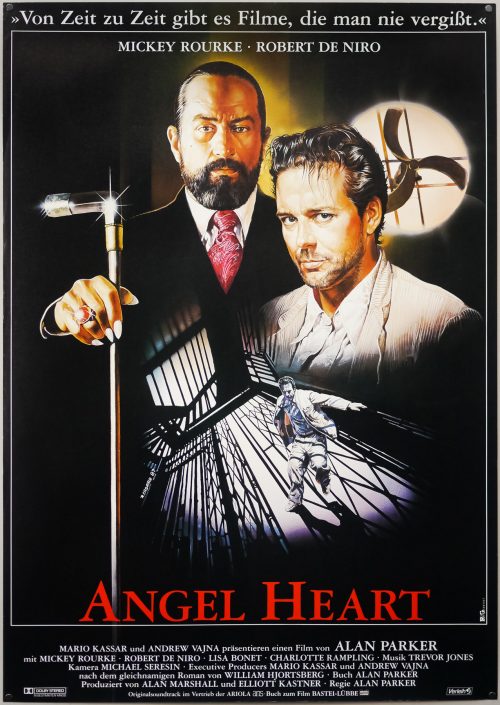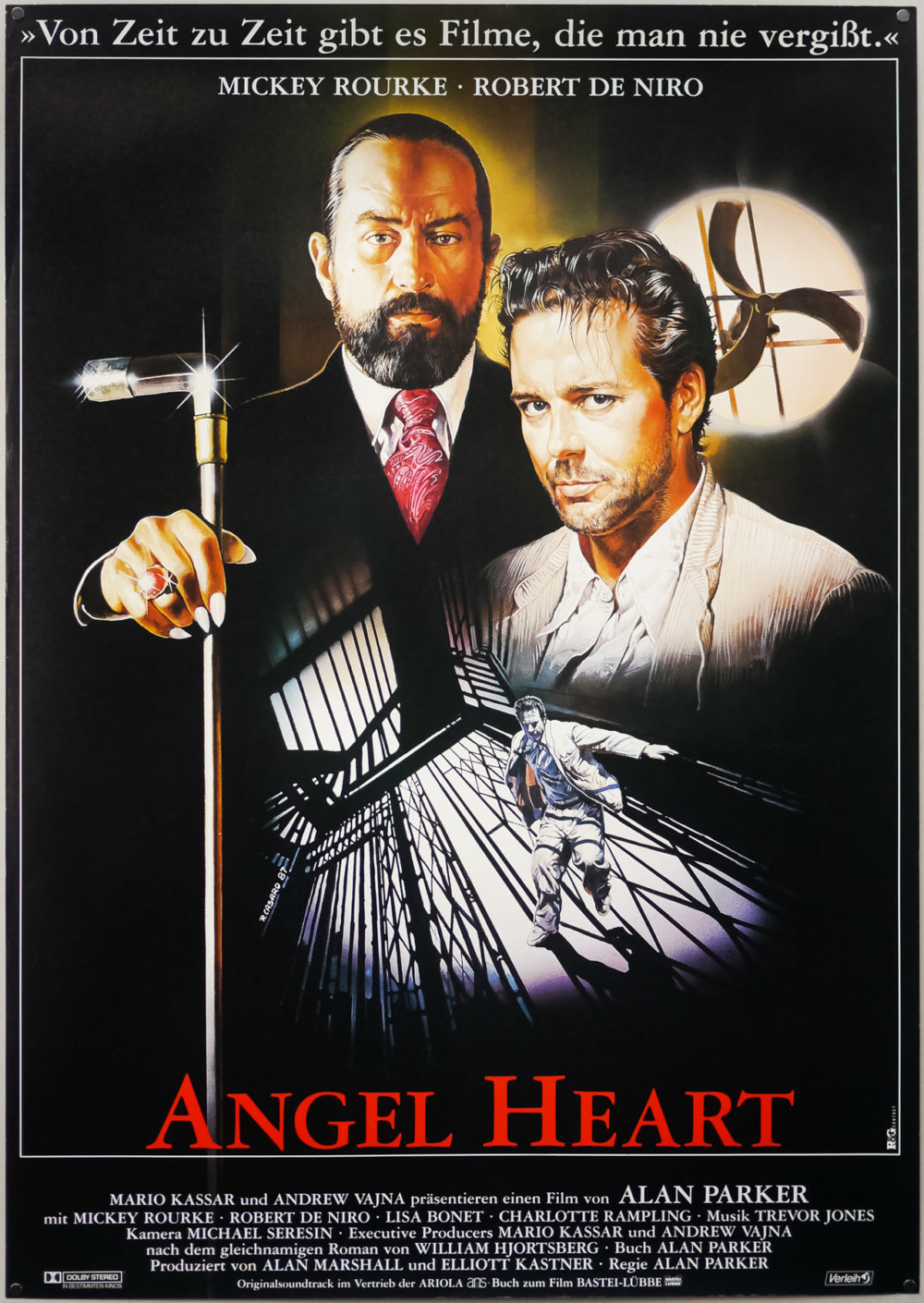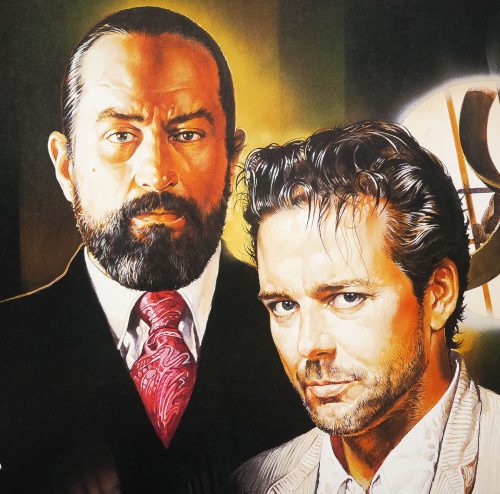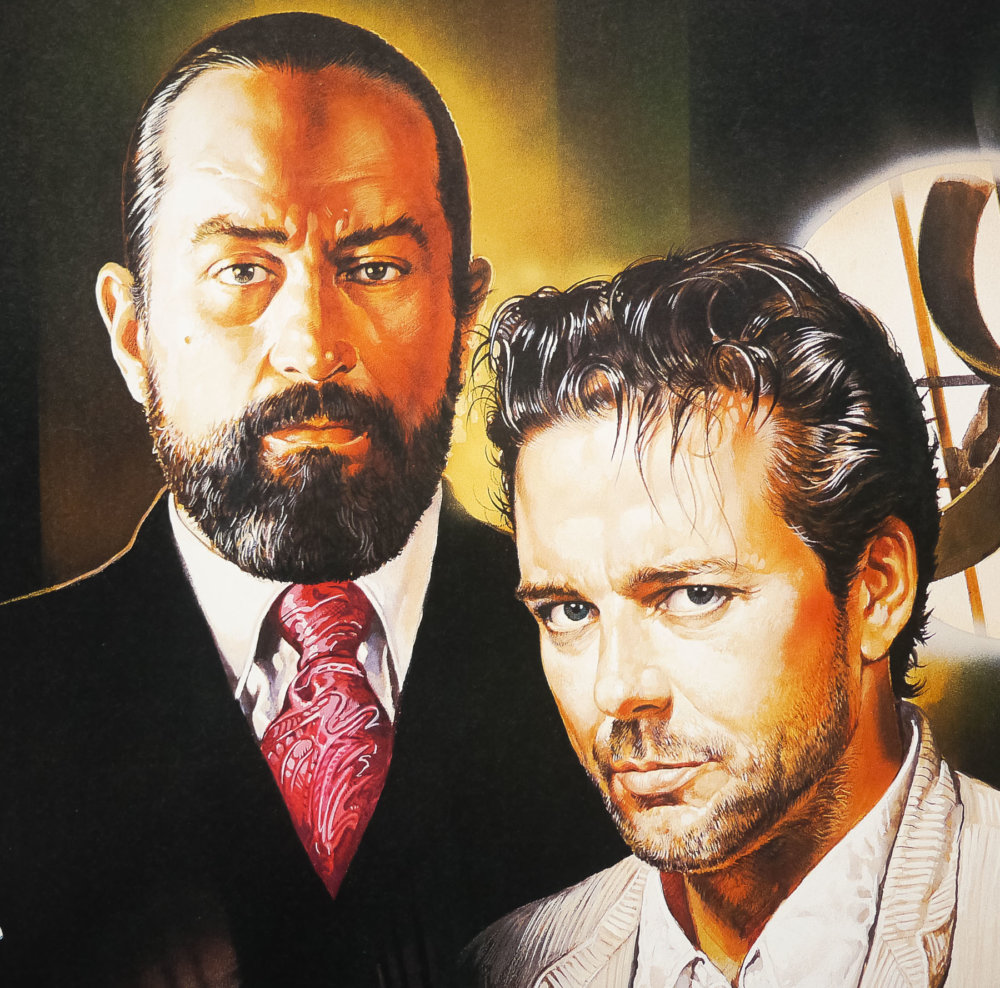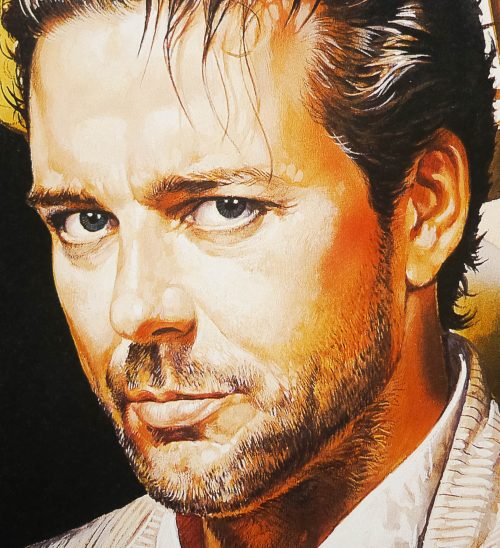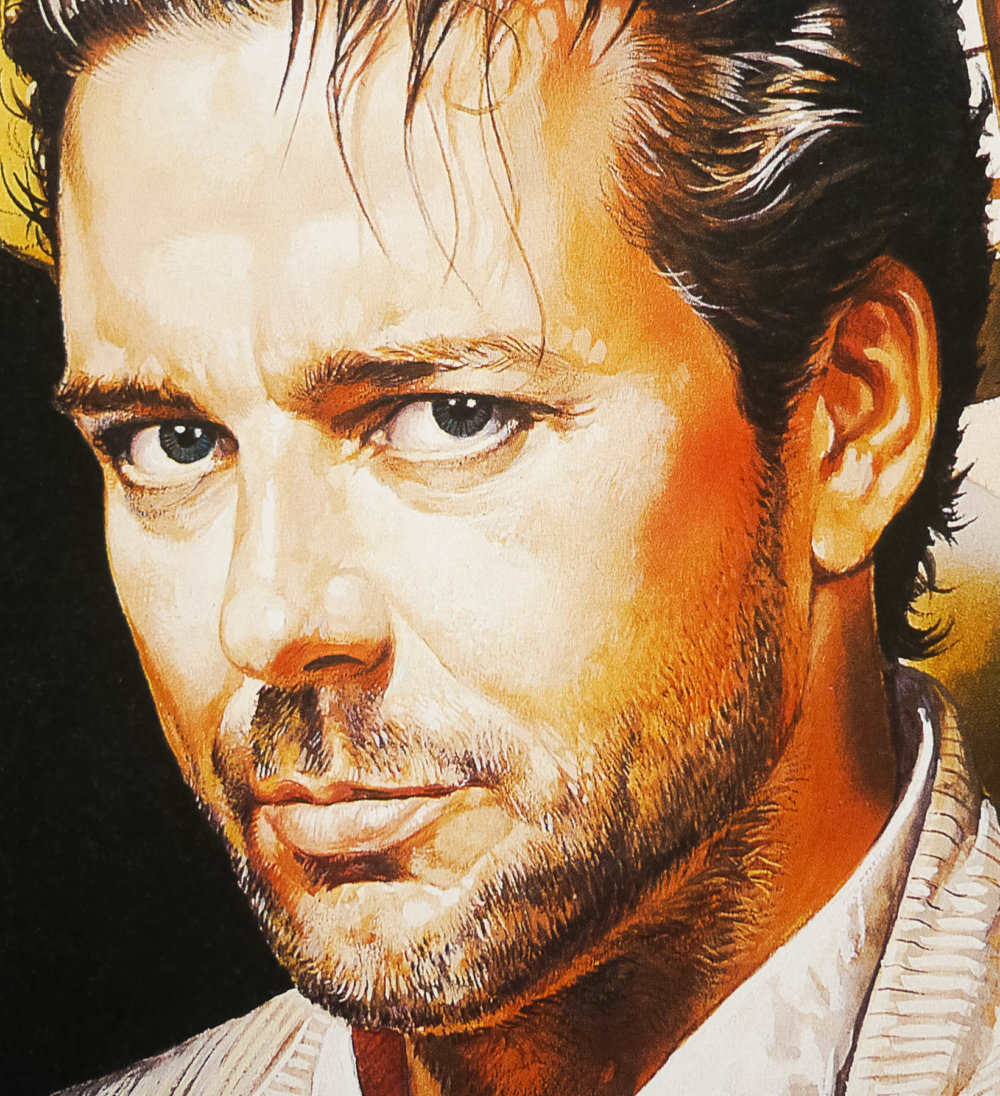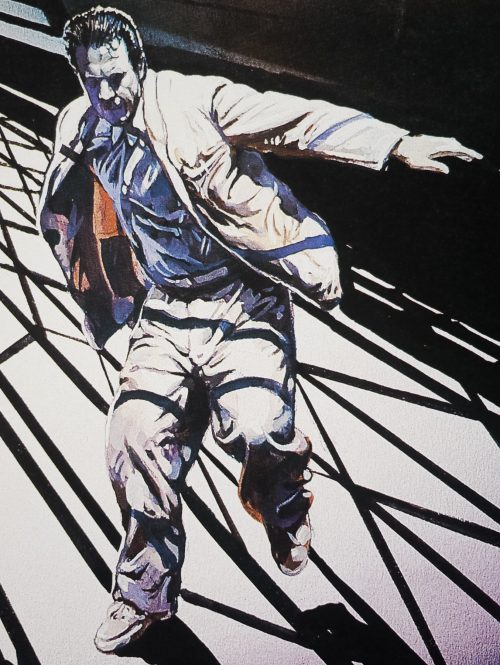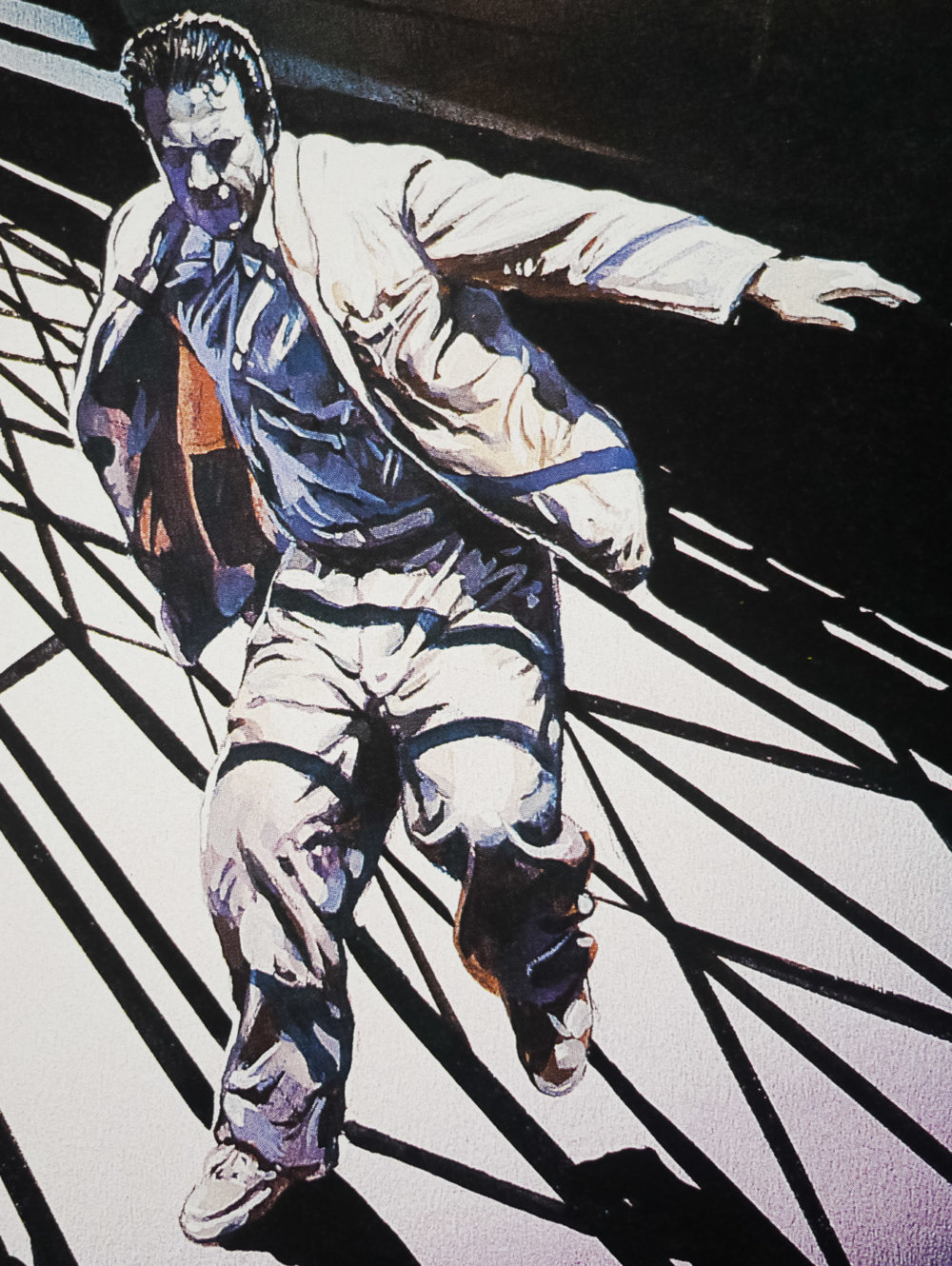 Title
AKA

--
Year of Film
Director
Starring
Origin of Film
Type of Poster
Style of Poster

--
Origin of Poster
Year of Poster
Designer
Artist
Size (inches)

23 5/16" x 33"
SS or DS

SS
Tagline

--
This is the original German poster for the release of Alan Parker's Angel Heart, featuring excellent portraits of its two main stars, Robert De Niro and Mickey Rourke, that were painted by Renato Casaro. An occult mystery thriller, the film was adapted by Parker, a British screen writer, producer and director, from the novel Falling Angel by William Hjortsberg. Set in 1955, the story follows private detective Harry Angel (Rourke) after he is hired by a law firm to find a missing pre-war singer called Johnny Favorite on behalf of their enigmatic client Louis Cyphre (De Niro). The trail leads Angel to a hospital where Favorite was last seen and he discovers that the singer was taken away by a mysterious benefactor whilst suffering from dementia caused by war injuries. He next travels to New Orleans in search of his ex-wife and then one of Favorite's former band mates, but as the witnesses he meets all end up murdered Angel suspects that all is not what it seems with Cyphre and finding the truth about the singer's disappearance becomes more than just another job.
The poster was designed and painted by one of my favourite artists, Renato Casaro, an Italian with a prolific movie poster output that lasted over 35 years. He began his career in 1953, aged 19, at the famous Studio Favalli in Rome and would go on to design and paint posters for many of the biggest directors in the world. His skill at accurately portraying actors and his brilliant use of colour and composition saw him much in demand from studios and actors alike. His artwork has featured on posters used in multiple countries, including Japan, Germany, USA as well as in his native Italy.
Check out the incredible amount of work on his official website here, which also features a biography of the artist. In March 2014 I published an exclusive interview with Renato and it can be read by clicking here. The other posters I've collected by Renato Casaro are here.