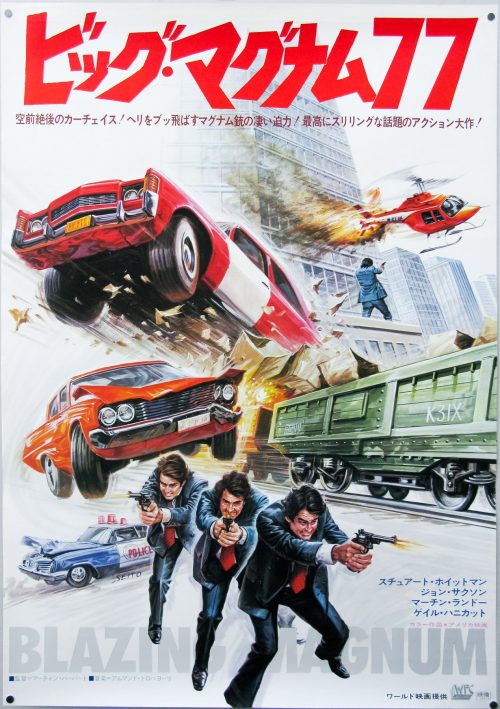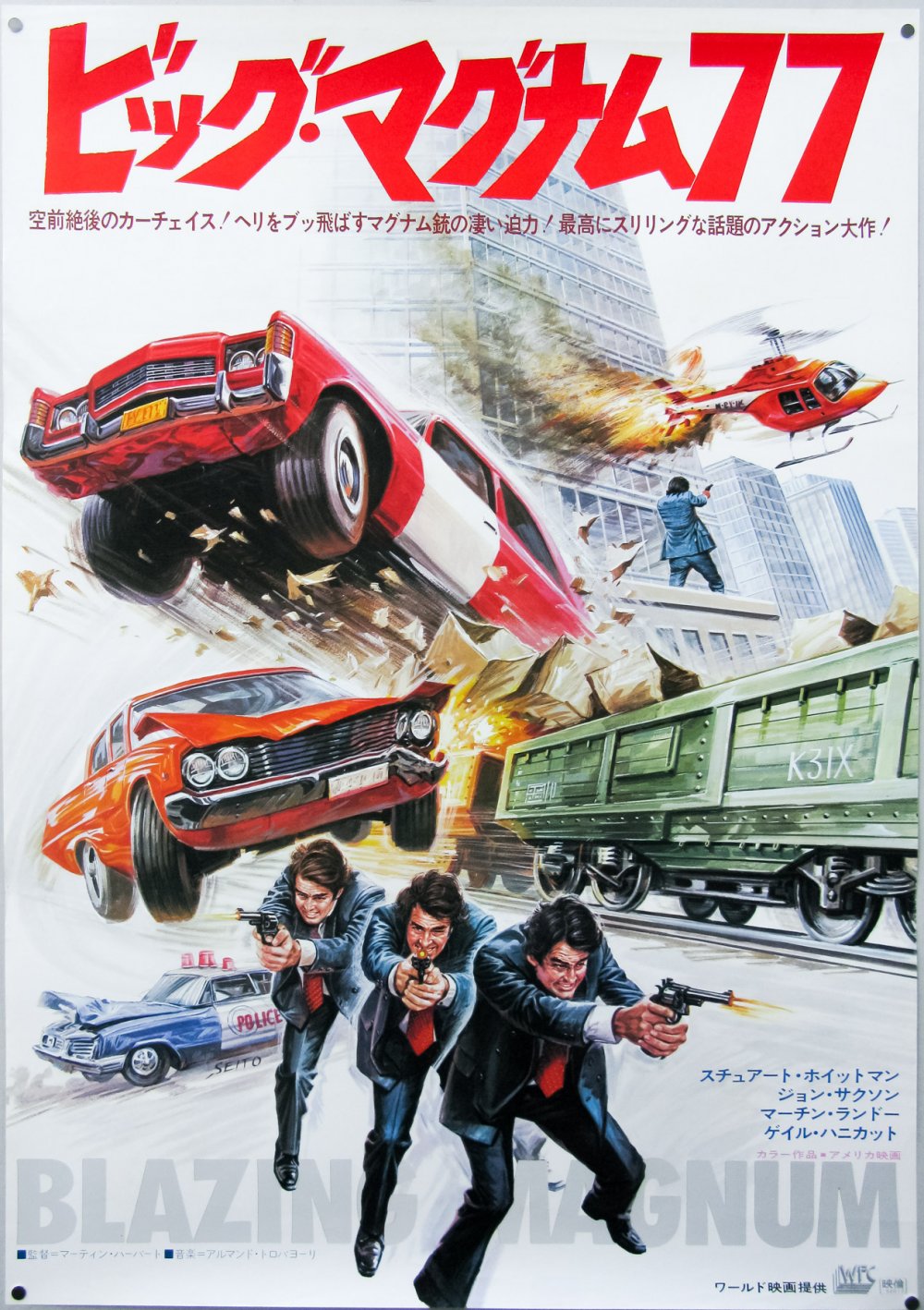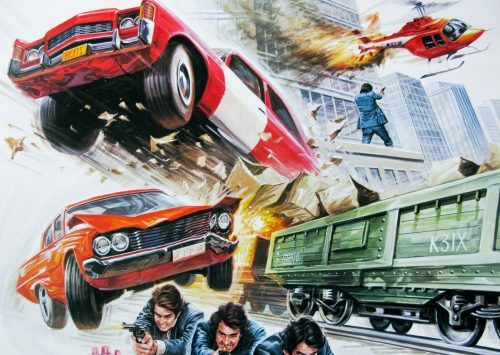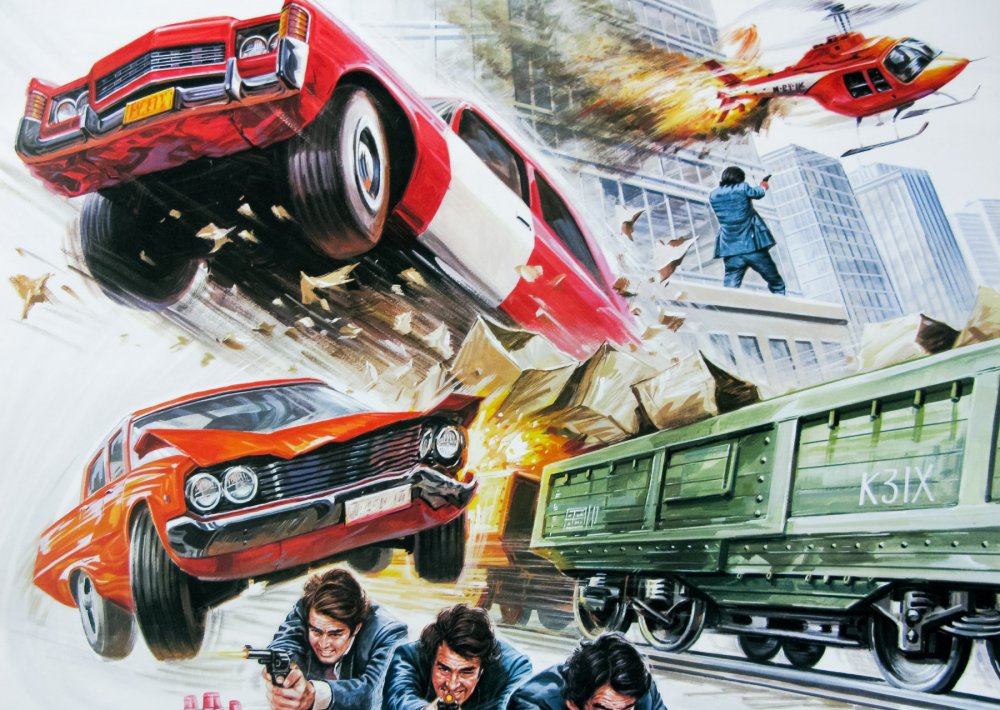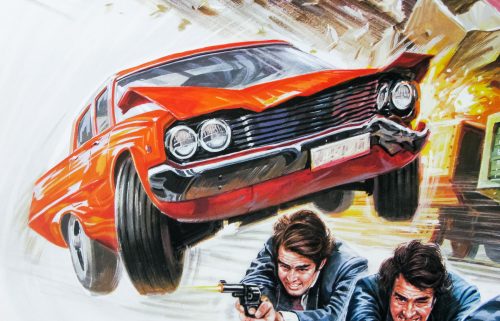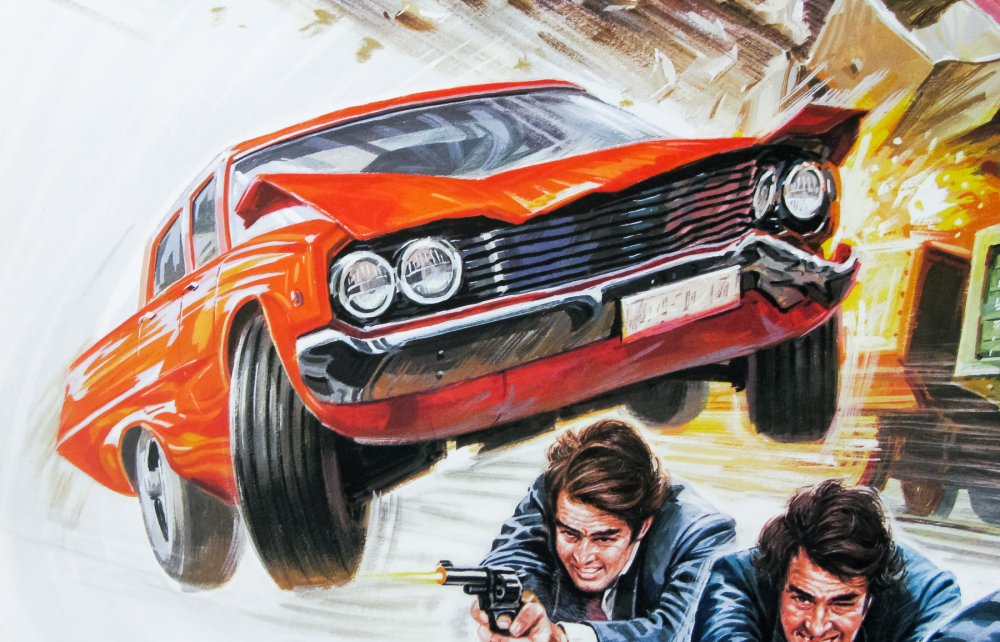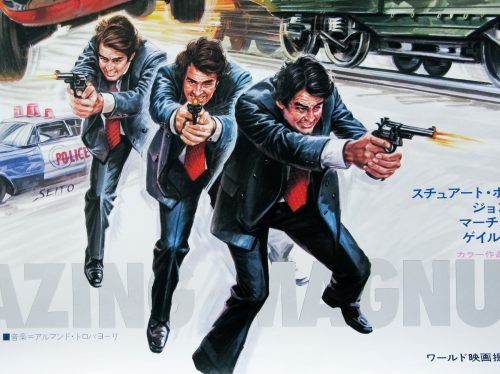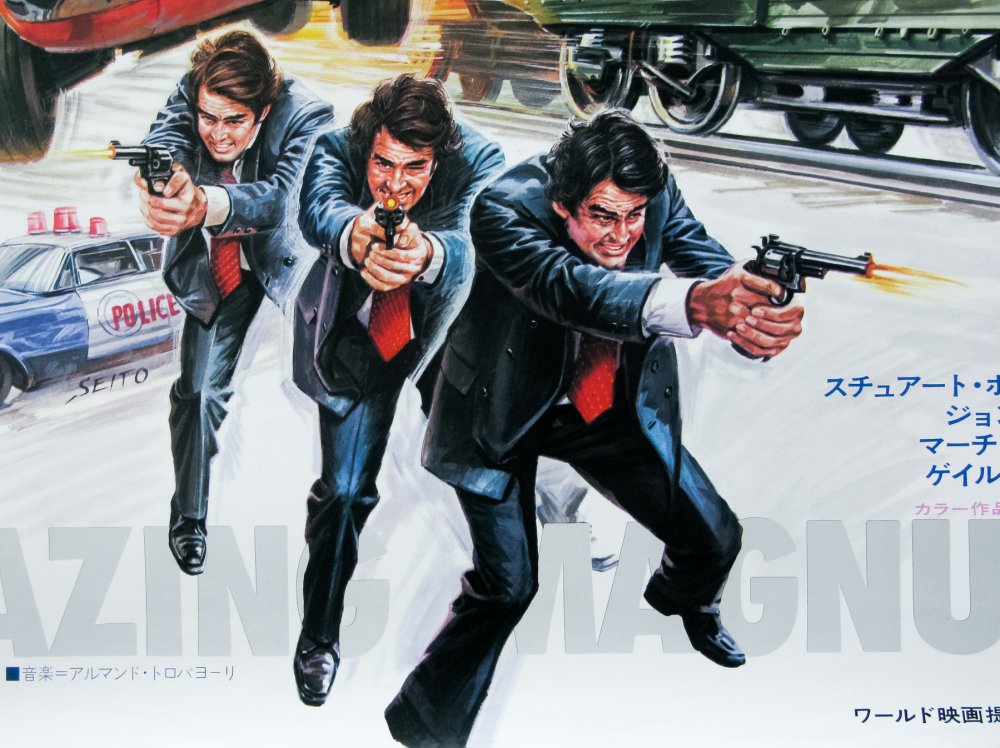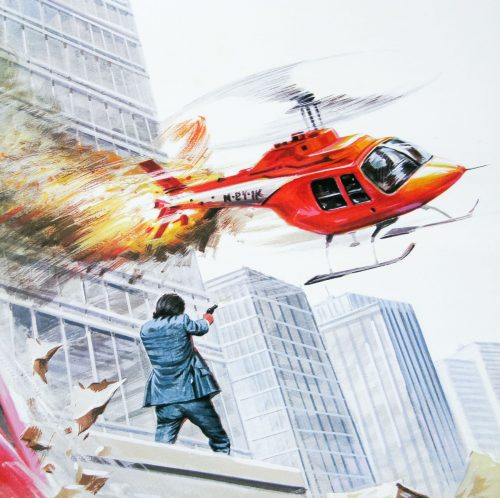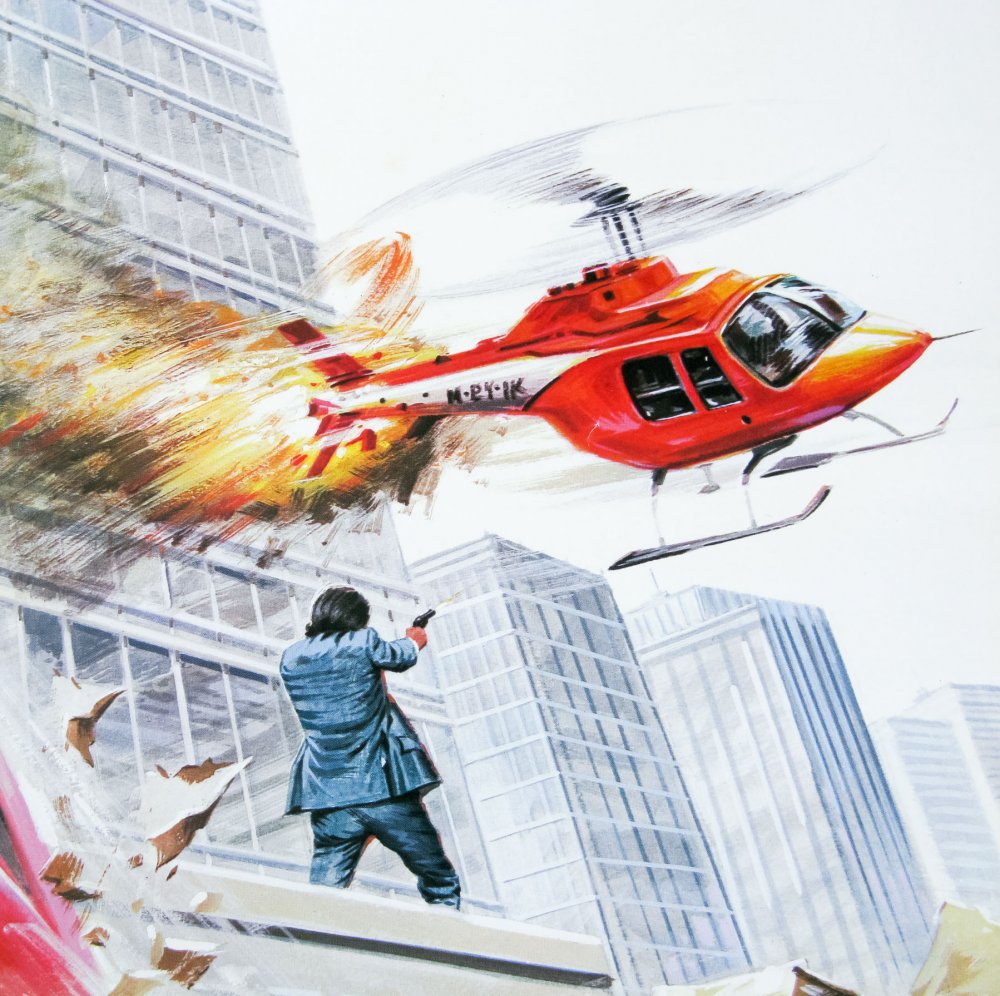 Title
AKA

Una Magnum Special per Tony Saitta [A Special Magnum for Tony Saitta] (Italy - original title) | Shadows in an Empty Room (USA) | Big Magnum 77 (Japan - English title)
Year of Film
Director
Starring
Origin of Film
Type of Poster
Style of Poster

--
Origin of Poster
Year of Poster
Designer
Artist
Size (inches)

20 5/16" x 28 14/16"
SS or DS

SS
Tagline

--
Filmed in Canada by an Italian director (Alberto De Martino under the pseudonym Martin Herbert), Blazing Magnum has multiple alternative titles, including Shadows in an Empty Room, and is an entry into the poliziottesco genre of cinema. The story sees tough Ottawan police captain Tony Saitta (Stuart Whitman) travel to Montreal to investigate the untimely death of his sister at a party. Before long more bodies start to appear, the list of suspects grows and Saitta teams up with Sergeant Ned Matthews (genre stalwart John Saxon) to crack the case.
The film is perhaps best known for it's insane, nine minute car chase around the streets of Montreal, which was filmed without permits and staged by legendary stunt performer Rémy Julienne, whose work includes six James Bond films and the original Italian Job. The chase can be watched in all its glory on YouTube – it definitely rivals other legendary cinematic car pursuits! It also features a giallo-esque scene in which a murder is committed in the same room as a blind girl, Saitta fighting a bunch of drag queens and a dwarf gangster.
Check out this Motion Picture Purgatory entry on DreadCentral.com.
The artwork on this Japanese poster is by one of my favourite artists, the mysterious Seito. It appears on the Italian poster (image taken from emovieposter.com), as well as others, so it's likely that Seito may have adapted another illustrator's work for this B2, unless the other countries used his illustration? The American one sheet is markedly different and plays up the murder mystery side of the plot.
The trailer can be viewed on YouTube.